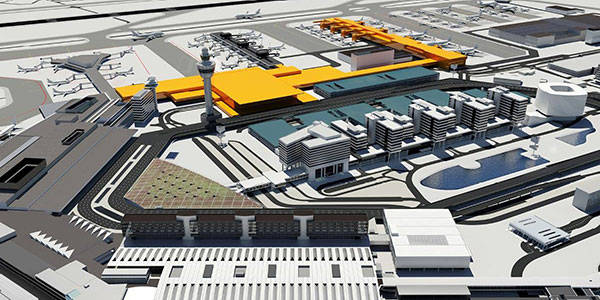 Amsterdam Airport Schiphol has received final approval to develop a new pier and terminal, which form a vital element of the airport's long-term strategy to support capacity growth.
The new terminal, scheduled for completion in 2023, will be constructed to the south of Schiphol Plaza, directly next to the air traffic control tower and will be connected to the existing terminal. It is anticipated that the new facility will serve 14 million passengers per year.
The new pier – featuring flexible stands that can be used by both wide-body and narrow-body aircraft – will be located near Cargo Station 1 and is expected to be ready for use in late 2019.
Jos Nijhuis, Schiphol Group CEO, said: "We are making investments in order to reinforce, improve and expand our infrastructure, our quality and our accessibility. This commitment has made the realisation of the new pier and terminal possible. It represents a hefty investment that will simultaneously provide the foundation for our continued capacity growth, including long-term aspects such as space to further expand the piers in the future.
"We additionally intend to invest in the station area, the bus station, Schiphol Plaza and Jan Dellaertplein in the coming years. The sum of these parts will serve to strengthen our international competitive position."