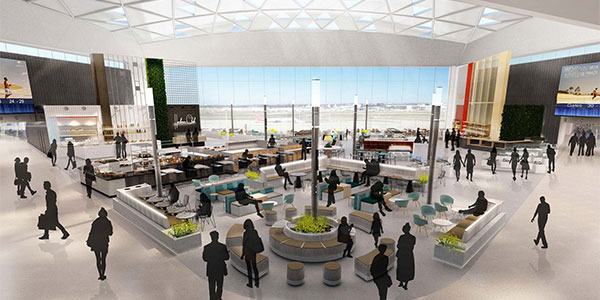 Sydney Airport has started the latest phase of improvements to the T1 International Terminal as work continues to improve the airport experience.
The improvement programme commenced in January 2015 and will ultimately enhance the passenger experience with more direct paths, clearer sightlines, improved wayfinding and more seating closer to departure gates. The terminal will be bigger and brighter, thanks to the installation of new floor-to-ceiling glass windows and a raised glass roof, while new retail and dining outlets will be introduced.
The latest phase of the project includes the redevelopment of departure gate lounges, improvements to the immigration and security entrance, and the introduction of new signage to help simplify wayfinding.
Kerrie Mather, Managing Director and CEO of Sydney Airport, said: "With the most improvement projects under way at the airport since the 2000 Sydney Olympics, we have worked tirelessly on the upgrade of T1 while ensuring minimal disruption for the 150,000 people who visit the airport every day.
"We are extremely proud of what we have achieved so far and with more upgrades planned in coming months, we look forward to delivering a world-class airport experience for everyone departing, visiting or arriving in Sydney."