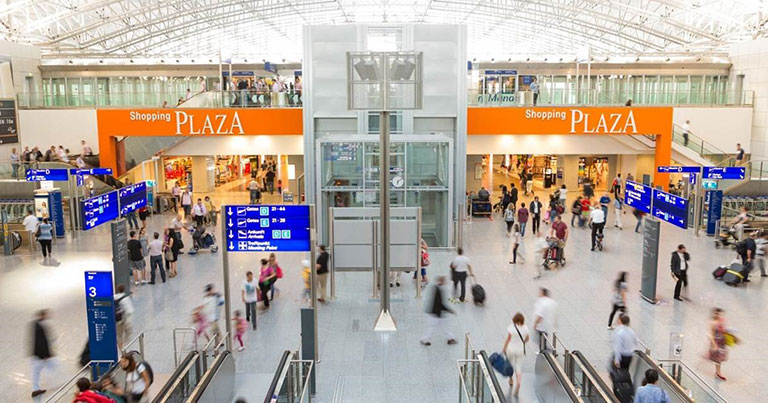 The list of companies confirmed to showcase their latest solutions at Future Travel Experience Asia EXPO 2016 continues to grow, with AOE and Magento the latest to sign-up. AOE is a leading global technology service provider and consultancy, while Magento Commerce is a leading provider of open omnichannel innovation to retailers and brands across B2C and B2B industries.
FTE is delighted to announce that both AOE and Magento will also be Gold Sponsors of FTE Asia EXPO, which will be co-located with APEX EXPO and Aircraft Interiors Expo Asia from 25-26 October in Singapore.
AOE supports large enterprises in their strategic decisions and digital transformation processes. Utilising Open Source technology stacks exclusively, its agile and long-term partnerships with its clients results in innovative digital products and projects such as Omnichannel E-Commerce Solutions, Enterprise portals and mobile apps. 
Based on AOE's Omnichannel Multi Merchant Marketplace Suite (OM3), Frankfurt Airport has successfully digitised its business model and transformed it into an all-in-one-commerce solution. The award-winning OM³ Suite provides a unique Omnichannel platform for major international airports and offers passengers numerous useful on- and offline shopping-, service- and real-time travel-relevant information options; for example, customers can choose from a number of options when ordering merchandise, which can then be delivered to the gate or home, or picked up in-store at the airport. AOE has handled hundreds of implementations for major global brands, such as Sony, Fraport, Commerz Real, Deutsche Telekom, Bosch, Cisco Systems, Thomas Cook, QVC and Panasonic.
AOE and Magento join the likes of BAGTAG, Custom, Damarel, Desko, dorma+kaba, eezeetags, Embross, Gunnebo, ICM Airport Technics, IER, Materna, Mexia Interactive, Mirabeau, NCR, PrehKeyTec, RIMOWA Electronic Tag, Rockwell Collins, Simpleway Europe, SITA and Vision-Box in confirming their participation at FTE Asia EXPO.
Find out more about FTE Asia EXPO 2016