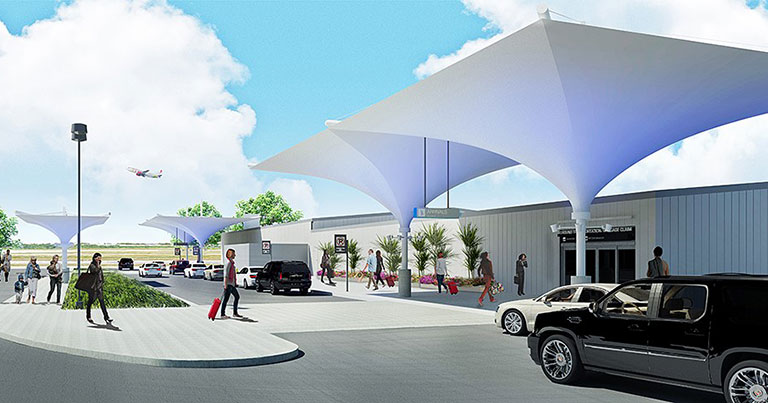 LoneStar Airport Holdings has revealed drawings to give an idea of what to expect from the upgrades to Austin-Bergstrom International Airport.
The company is partnering with the City of Austin and the Department of Aviation to redevelop the 30,000 square-foot South Terminal of the airport, which is designed for use by ultra-low-cost carriers. The drawings show the planned exterior and interior. The project is expected to cost $12 million.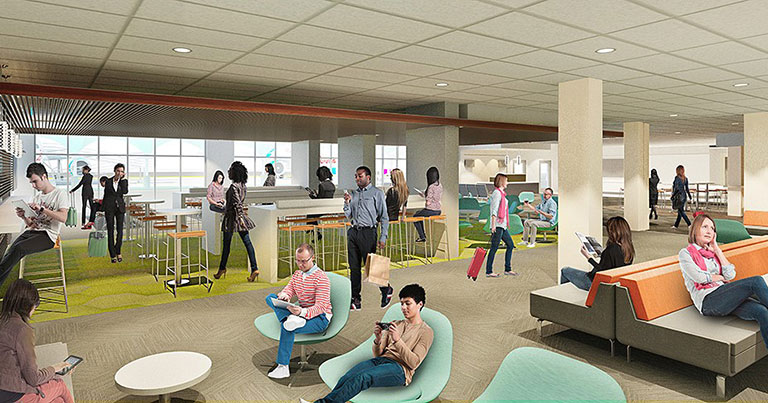 The updated terminal will have eight check-in counters, check-baggage screening, a TSA security checkpoint, a hold room, a baggage claim area and three parking gates for aircraft. It is expected to be completed in 2017.
Jeff Pearse, CEO of LoneStar Airport Holdings, said: "Ground-level aircraft boarding invokes the golden age of mid-century air travel – when passengers walked across the tarmac to board their flights.
"That golden age became the basis for our interior design. Mid-century cues in furniture and finishes – utilising textures and colours native to the Texas Hill Country will provide Austin travellers an airport experience as unique as our city."