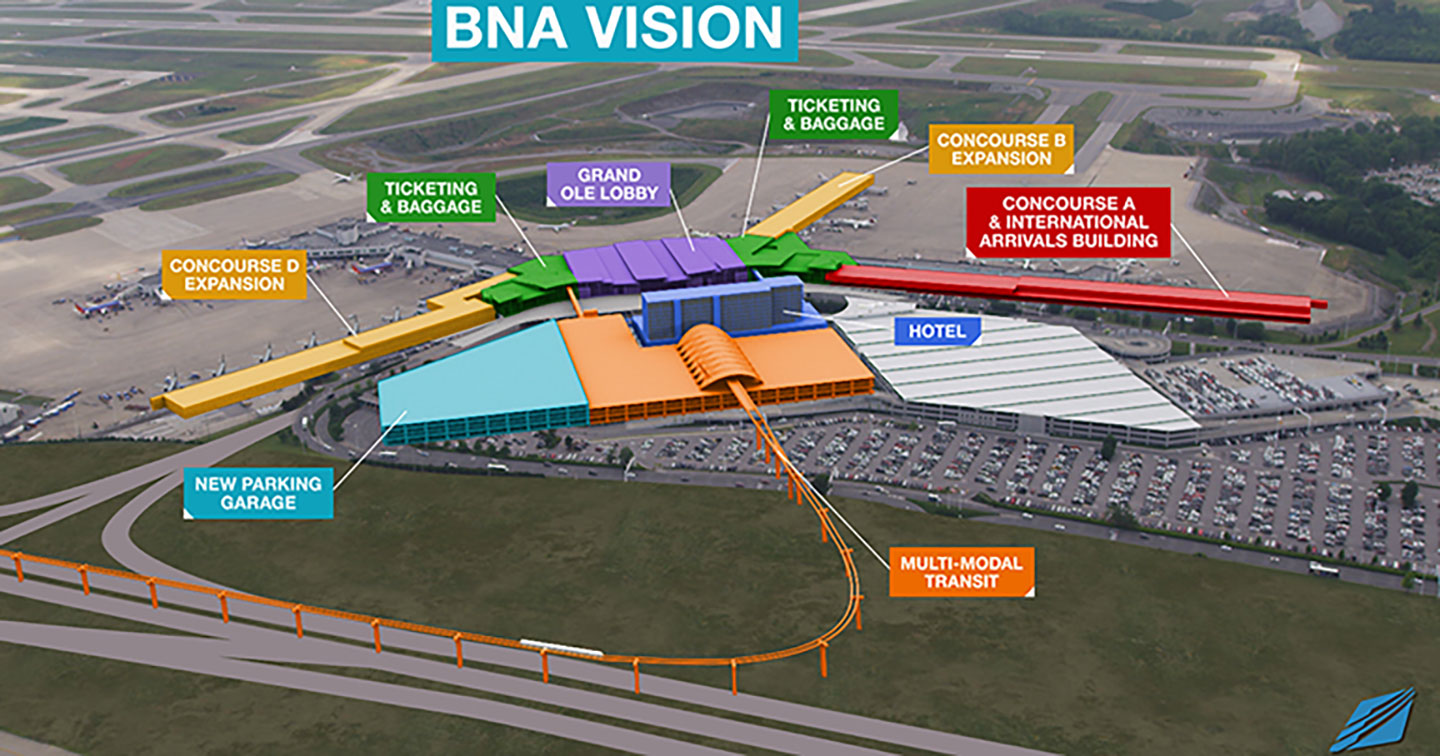 The Metropolitan Nashville Airport Authority (MNAA) has unveiled the 'BNA Vision' – a $1 billion redevelopment project, which is designed to help the airport cope with record increases in passenger traffic.
The redevelopment covers the expansion of concourses and lobby areas, the addition of new gates, construction of a new International Arrivals Building, and enhancements to security screening lanes. A new parking garage with 2,000 spaces will also be built. The conceptual plan will be phased in over the next five to seven years, and funding will come from bonds, federal and state aviation grants, Passenger Facility Charges and other airport funds.
Rob Wigington, MNAA President and CEO, said: "By 2035, the population of the Greater Nashville Area is expected to surpass 2.5 million people, and Nashville International Airport's passenger traffic will grow from 12 million today to more than 20 million. We are experiencing this rapid growth first-hand as we set new air passenger records every week, month and year.
"The projects comprising our BNA Vision are designed to meet the demands of this growth and address everything from international travel, to improved security wait times to more gates, parking and ease of access – all with passenger safety and convenience in mind. We're excited to share this vision and provide a glimpse of how BNA will transform over the next several years."
In addition to the construction of the International Arrivals Building, and expansion of the ticketing and baggage claim areas and Concourses C and D, a new so-called 'Grand Ole Lobby' will be constructed. This spacious central entrance hall will welcome travellers with natural light and views of the airfield. Potential for multi-modal access has also been considered, while plans are in place for a 200-300 room on-site hotel.