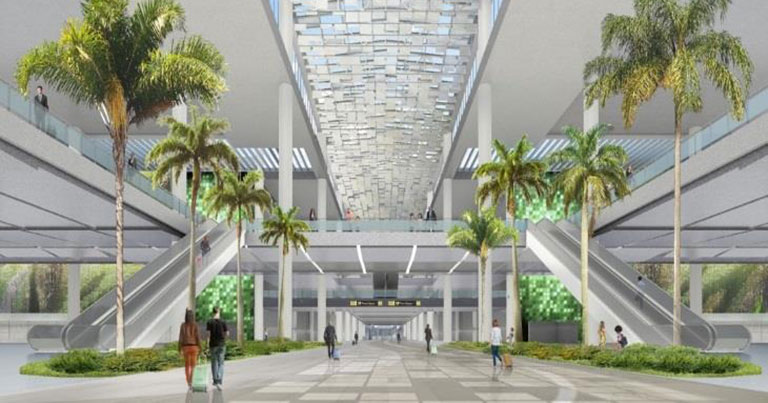 The Airside Terminal of Orlando International Airport's South Terminal C will soon be redeveloped, with pre-construction set to begin this month.
PCL Construction Services, which is the group behind the redevelopment, has said the project will be completed by October 2019. This is the 12th project it has been involved in with Orlando Airport.
The enhancements to the terminal include 16 airline gates, and the gate configuration will mean that the facility will be able to aircraft aircraft of different sizes, from narrow-bodies or super jumbos. There will also be developments to the security area, roadways, taxiways, aircraft loading bridges, walkways and lighting. These improvements come as part of a $1.8 billion project to improve the South Terminal of the airport.
Rick Goldman, District Manager for PCL in Orlando, said: "We are thrilled to play a leading role in bringing together local and diverse businesses in the construction of Orlando International Airport's new terminal.
"As part of the nation's 9th busiest airport for passenger travel, this project will provide a seamless departure and arrival experience for millions of travellers each year."