The air transport and travel industry's most pioneering organisations were recognised for their outstanding efforts to improve the passenger experience at the 6th Future Travel Experience Awards ceremony, which took place at Future Travel Experience Global 2016.
The FTE Awards ceremony was held at the Mandalay Bay Resort Las Vegas, where more than 600 senior industry figures from airlines, airports, government agencies, vendors and a variety of other stakeholders gathered to reveal their passenger-focused plans, discuss their future visions, and unveil their latest products and services designed to improve the end-to-end passenger experience.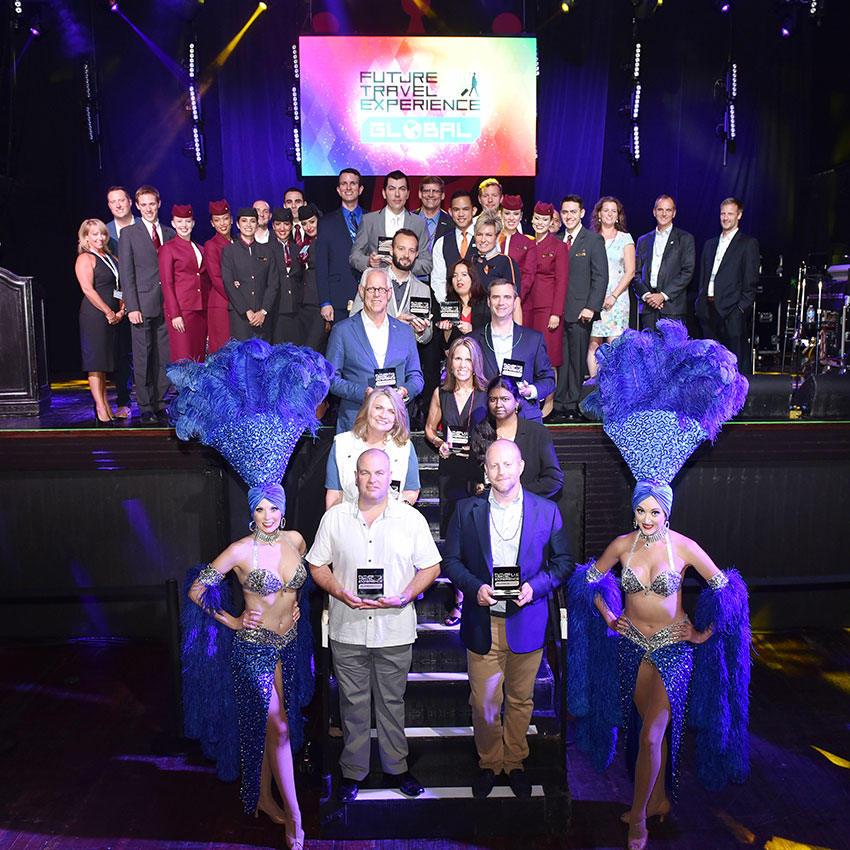 Best Check-in Initiative – SpiceJet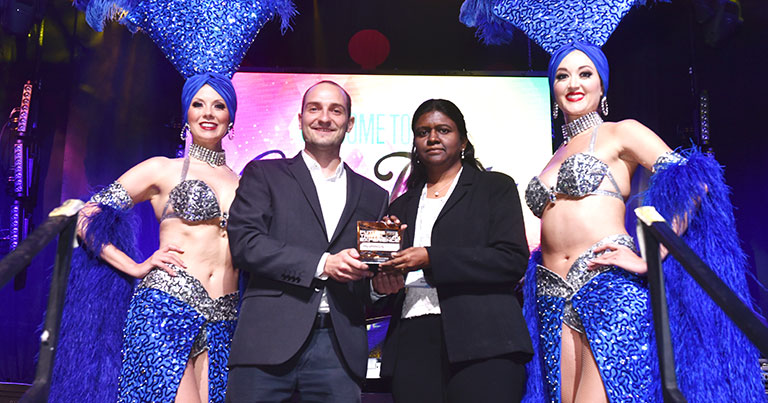 Indian low-cost carrier SpiceJet was awarded 'Best Check-in Initiative' for its introduction of Bluetooth low-energy beacons and Near Field Communication (NFC) technology to simplify the check-in process. At Hyderabad International Airport, passengers with the carrier's app installed on their smartphone can download their boarding pass simply by tapping their device against an NFC-enabled poster in the check-in hall. Alternatively, when they are within close proximity of one of the beacons in the terminal, they can receive a notification asking them to confirm their flight number before being automatically issued with an electronic boarding pass. SpiceJet is now hoping to introduce the service at other airports.
Best Baggage Initiative – Lufthansa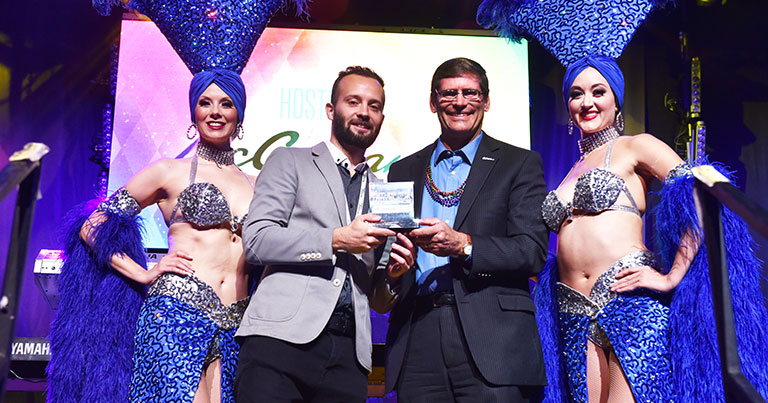 Lufthansa won the 'Best Baggage Initiative' award for its outstanding dedication to simplifying baggage-related processes for passengers. After the launch last year of the RIMOWA Electronic Tag, Lufthansa has since introduced 'touchless bag drop' to simplify the check-in and bag drop process. In addition, app-based baggage tracking and mobile delayed baggage reports have been developed, highlighting further Lufthansa's desire to create a simplified and seamless baggage experience.
Best Airport Security Initiative – Gatwick Airport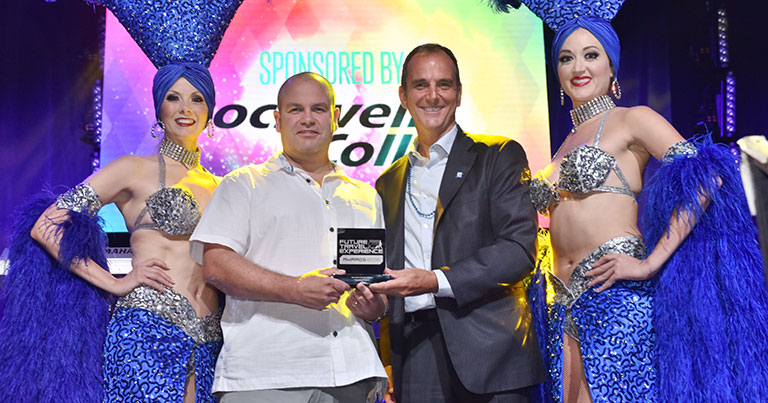 Gatwick Airport was presented with the 'Best Airport Security Initiative' award for its North Terminal security renovation project. The new-look security area was completed in July 2016 and allows the airport to screen up to 5,000 passengers per hour. Each lane has seven 'loading points', which has vastly increased the number of passengers able to prepare for the screening process at any given time. Dedicated lanes for premium travellers, families and passengers with reduced mobility have also been introduced, while 17 new e-gates have been installed at the entrance to the security checkpoint to help reduce queues. The North Terminal security revamp follows a similar project in the airport's South Terminal.
Best Passenger Assistance Initiative – San Jose International Airport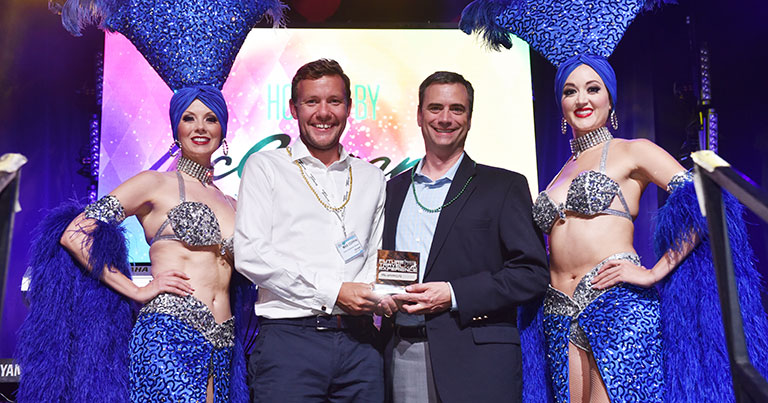 San Jose International Airport was awarded 'Best Passenger Assistance Initiative' for its pioneering trial of augmented reality technology in the passenger terminal. The airport teamed up with Google's Project Tango team for the trial, which allowed app users to view digital billboards and destination information, access directions, and view retail and F&B information, all powered by augmented reality. The airport is now working with its concession partners to explore additional use cases as it continues to take a leadership role with new technology.
Best Initiative at the Gate – KLM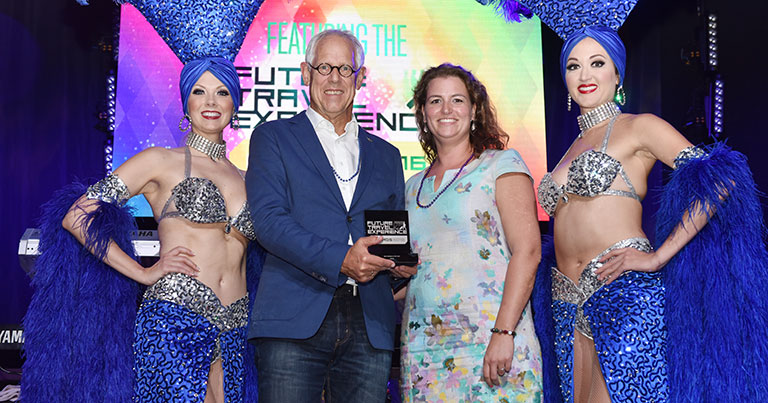 KLM Royal Dutch Airlines won the 'Best Initiative at the Gate' award for its development and trial of the 'Spencer' robot. Earlier this year, Amsterdam Airport Schiphol hosted the first trials of the socially aware robot, which KLM hopes will be able to guide transfer passengers between gates, while proactively responding to their movements and reactions in a busy airport environment. The Spencer project provides the most compelling example to date of how robotics can positively impact the passenger experience.
Best Immigration & Arrivals Initiative – U.S. CBP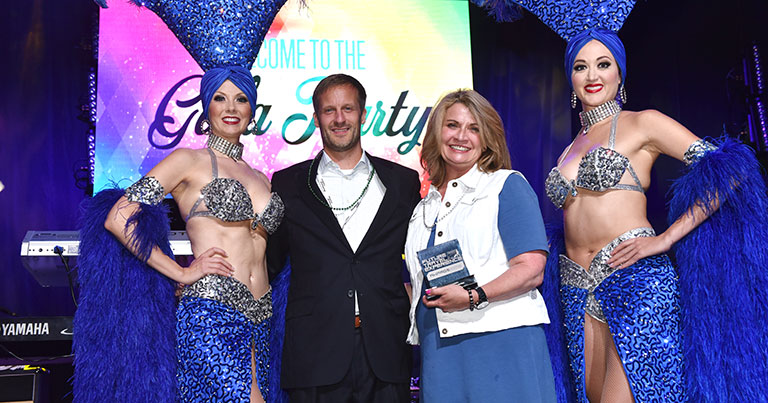 U.S. Customs & Border Protection (CBP) was presented with the 'Best Immigration Initiative' award for its deployment and ongoing trials of biometric technology to further enhance and secure the border control process at US airports. The latest projects include the trial of the Departure Information Systems Test at Hartsfield-Jackson Atlanta International Airport, to evaluate the ability of CBP's information systems to compare images of travellers departing the United States against images previously provided. Another trial involved using a handheld mobile device to collect biometric exit data from foreign nationals departing the US, while the new 1-to-1 Facial Comparison technology was implemented at John F. Kennedy International Airport and Washington Dulles International Airport earlier this year. Biometric exit testing is also ongoing.
Best Up in the Air Experience – Qatar Airways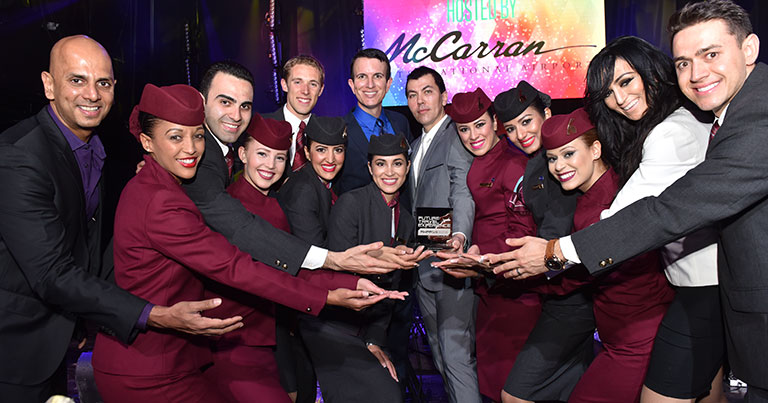 Qatar Airways was presented with the 'Best Up in the Air Experience' award for the second straight year in recognition of its industry-leading onboard experience. As well as investing in technology – including its IFE and connectivity products – Qatar Airways also recognises the importance of enhancing customer service in the digital age. Importantly, the airline's premium experience is not only reserved for first and business class customers – those in economy are also treated to a comfortable experience across the carrier's young fleet. Qatar Airways continues to set the benchmark when it comes to the in-flight experience.
Best Up in the Air Initiative – United Airlines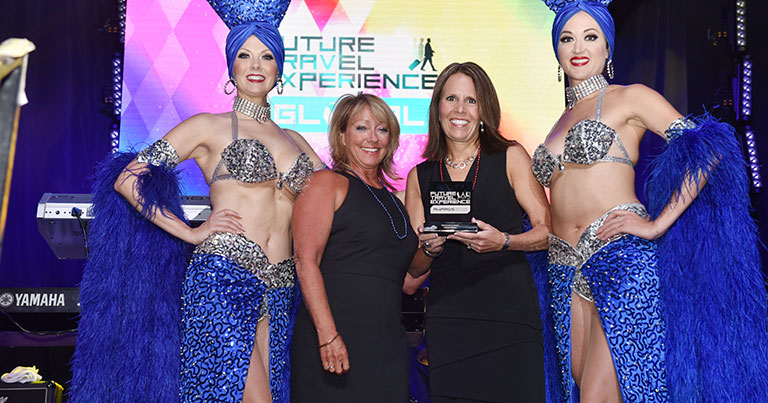 United Airlines won the 'Best Up in the Air Initiative' award for its launch of the all-new 'United Polaris' business class product. The carrier described it as its most significant product transformation in more than a decade, and customers will soon find out why. Each United Polaris seat will offer direct aisle access, a 180-degree flat-bed recline, and up to 78 inches of bed space. The individual, forward-facing, suite-like pods also feature a "do not disturb" sign, mood lighting, one-touch lumbar support, several storage areas, multiple surfaces for simultaneous working and dining, and a 16-inch high-definition in-flight entertainment screen, while seats in the centre of the cabin have electronic privacy dividers. The first flight with the new United Polaris cabin is scheduled for December 2016.
Best Airport Terminal Design Project – JetBlue Airways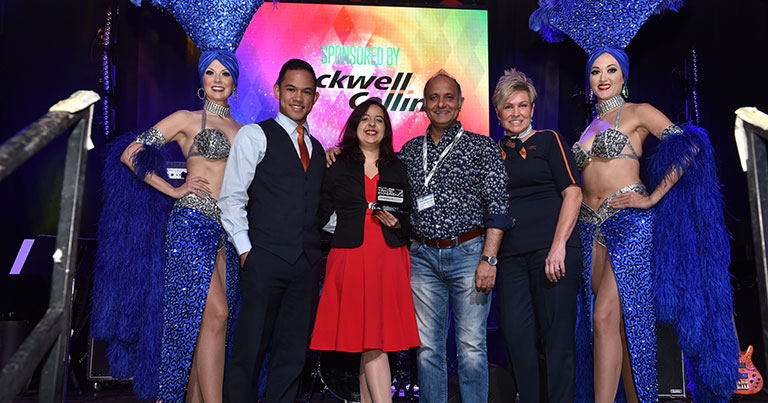 JetBlue Airways was presented with the inaugural 'Best Airport Terminal Design Project' award for its transformation of Terminal 5 at John F. Kennedy International Airport. The low-cost carrier, which has a well-deserved reputation for being at the forefront of innovation, unveiled its upgraded JFK T5 check-in hall in July 2016. Among the standout features are 70 self-service check-in kiosks with self-tagging capabilities, 12 bag drop locations, and redesigned Mint and Mosaic check-in areas. One of the key drivers behind the investment was to improve efficiency and reduce queues, as part of the carrier's efforts to create a more seamless air travel experience.
Best Exhibition Stand 2016 – Vision-Box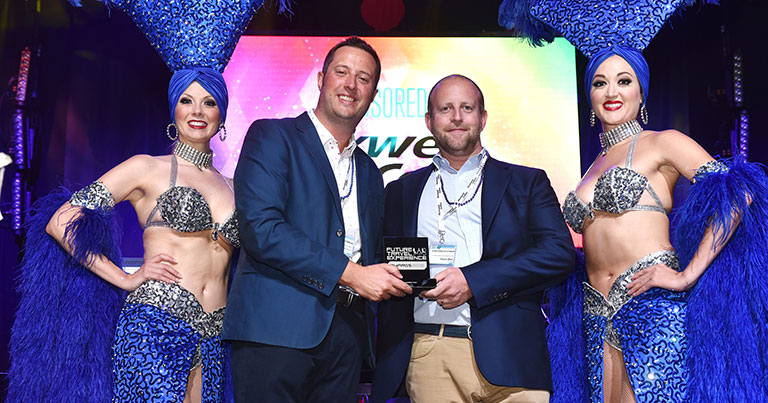 Vision-Box was presented with the 'Best Exhibition Stand' award thanks to its live demos of the self-service, biometric-enabled Happy Flow solution and the new Orchestra platform. The Vision-Box team was on hand throughout the three-day event to showcase the company's wide array of products in the biggest FTE Global exhibition to date.
Best Mobile Technology Initiative – Icelandair

Icelandair won the award for 'Best Mobile Technology Initiative' for its development and launch of the Facebook Messenger Stopover Bot, which leverages artificial intelligence and Facebook Messenger to provide a new flight search platform for travellers. Customers can simply open the Facebook Messenger app, start a conversation with Icelandair, type in the relevant information such as destination and travel dates, and search for flights. All of the information is provided in an automated yet conversational manner. Once the user has selected their flights, they are seamlessly redirected to the Icelandair website to make the payment.