Future Travel Experience Asia EXPO 2016, co-located with APEX EXPO and Aircraft Interiors EXPO Asia at the Marina Bay Sands, Singapore from 25-26 October 2016, is Asia's largest free to attend passenger experience expo. The show is set to play a crucial role in helping airlines and airports decide which solutions to invest in as part of their strategies to improve the customer experience, reduce costs, increase revenues and enhance operational efficiency both on the ground and in-flight. Ranging from self-service and robot bag drops to single passenger tokens and e-gates, the expo will play host to the latest solutions for airlines and airports. Here's a preview of what you can expect from each of the exhibitors:
Access-IS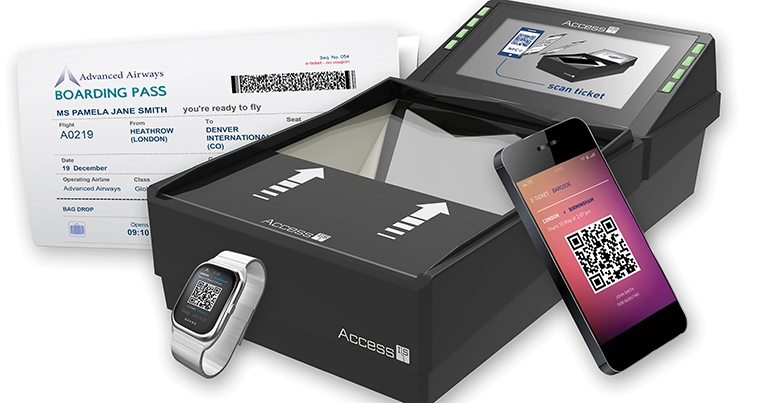 Access IS designs and supplies innovative data capture solutions for desktop and self-service airport applications worldwide. Products include: ATOM® compact OEM passport-reader, Boarding Gate Readers (BGR) with NFC and passport, ID card and 2D barcode OEM readers for kiosks, and passport/card readers for integration with tablets and mobile PCs.
At FTE Asia EXPO, Access IS will be highlighting its latest BGR750 flatbed boarding gate reader. Already installed at Las Vegas' McCarran International Airport, it's designed to read all 1D/2D barcoded boarding passes (BCBPs) from paper, smartphones and tablets and can, via simple firmware upgrade, have MRZ reading added later.
AOE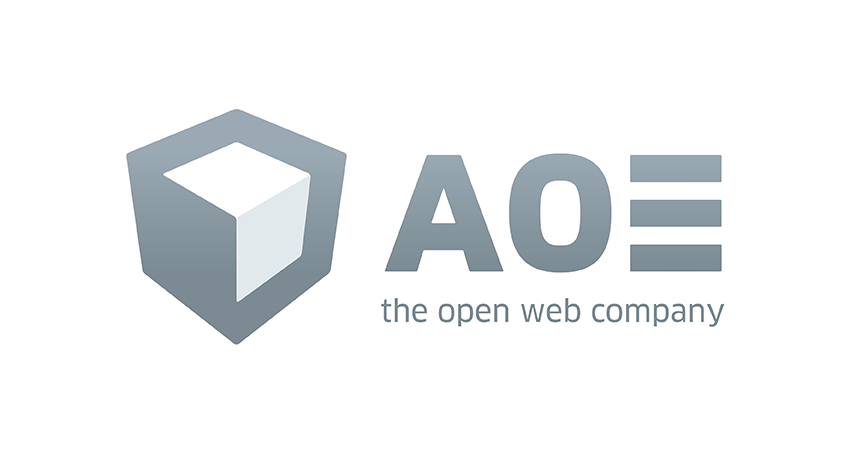 AOE is a leading global technology service provider and consultancy, supporting large enterprises in their strategic decisions and digital transformation processes. Its agile and long-term partnerships with its clients result in innovative digital products and projects.
Based on AOE's Omnichannel Multi Merchant Marketplace Suite (OM3), Frankfurt Airport has successfully digitised its business model. The award-winning OM³ Suite provides a unique Omnichannel platform for major international airports and offers passengers numerous useful on- and offline shopping-, service- and real-time travel-relevant information options. AOE has handled hundreds of implementations for major global brands, such as Sony, Fraport, Commerz Real, Deutsche Telekom and Panasonic.
AviaVox

AviaVox intelligent announcement systems are specifically designed for airports and airlines. With the unique AviaVox phoneme technology, natural announcements can be generated fully automatically in a multitude of languages.
AviaVox has intensively studied the information needs of passengers, airports and airlines, and has structured its automatic announcements in such a way that it gives maximum support to the efficiency of passenger flows. As a result, the AviaVox system significantly improves communication between an airport and its passengers.
Register for your free FTE Asia EXPO pass today
BAGTAG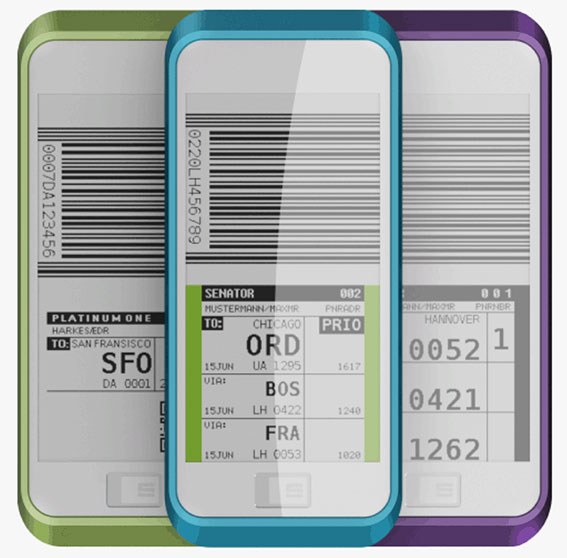 Get introduced to BAGTAG – a sustainable solution that will change the way we travel with luggage. BAGTAG has been designed to replace the traditional paper bag tag and survive harsh conditions. BAGTAG works with any airline connected to its secure cloud-based platform and has no impact on airport infrastructures.
BAGTAG is a turnkey solution that allows passengers to breeze through the airport and save precious time. Passengers can check-in their luggage from anywhere and drop off their luggage at the airport in less than 10 seconds. BAGTAG improves operational efficiency and reduces lost luggage.
BT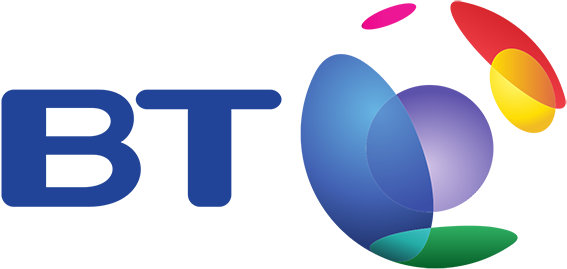 BT is a global leader in managed networked IT services. The company has provided high-quality telecommunication services since 1846. BT employs around 89,100 people worldwide and serves customers' needs in over 170 countries, making it one of the largest professional service providers in the industry. Since the early 2000s, BT has been taking big steps to grow in Southeast Asia.
BT helps your people to be more productive, your organisation to be more efficient, your customers happier and your systems secure. Its IT services are designed by people with a rich heritage of technical innovation and vertical market expertise. They are delivered locally by people who care about your success.
CUSTOM

CUSTOM offers a wide range of ticketing printers for the air transportation industry, which includes printers for boarding passes, bag tags, RFID printers/encoders, self-service and info kiosks.
CUSTOM is available in many airports around the world with its ticket printers and printers for self-service. The company creates products uniquely suitable for highly crowded environments, but with a particular attention to design and functionality, as these are features that are common in the best airports. In addition to technology supplying, CUSTOM's dedicated partners will assist in software integration, guaranteeing compatibility with all software platforms in use.
Damarel Systems International Ltd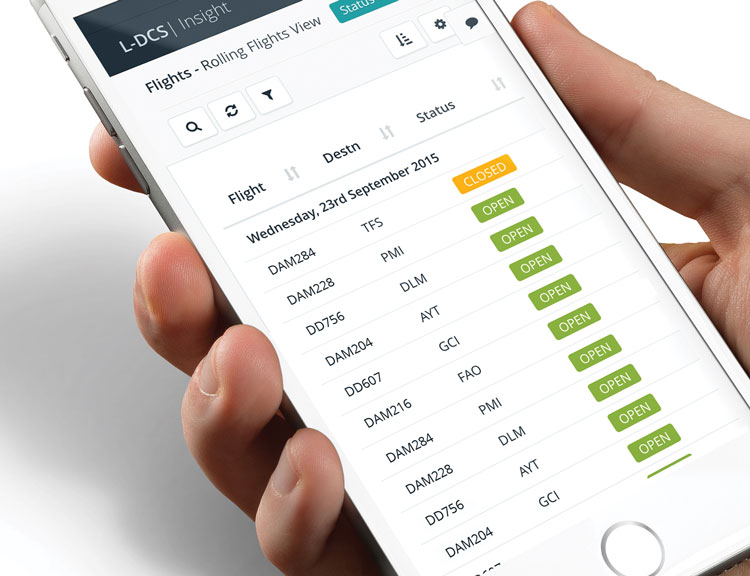 With worldwide installations, Damarel continues to deliver class leading, cost-effective solutions – improving passenger throughput, increasing efficiency and reducing costs. Talk to Damarel about the latest in passenger and ground handling software, including the latest version of L-DCS V7.0, and Aura, the affordable Common Use platform for small and medium sized regional airports – both now available as fully hosted systems.
Damarel can also advise you on many other passenger and ground handling services. Embark now with self boarding gate support and a new mobile version, which supports self-service operations. Its popular B-DCS (Back-up DCS) and LodeStone Weight and Balance is also on show, as is FiNDnet.
DESKO GmbH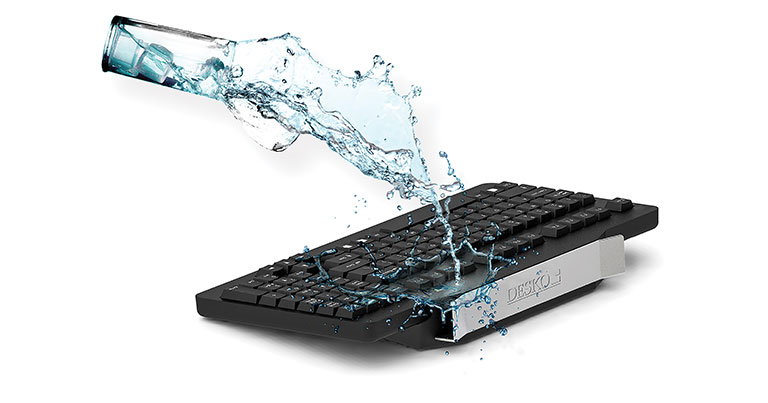 With its wide product range, DESKO offers you the ideal solution for every passenger touchpoint. DESKO products guarantee a smooth and trouble-free process from check-in to boarding.
Brand-new water resistant OCR & MSR keyboard: the DESKO NEPTUN chrom combines well-proven DESKO swipe technology with a water and dust resistant surface, according to IP54 regulations. That means the entire keyboard, including key caps and swipe slot, withstands water spillage while remaining fully usable. With this unique feature along with a stylish and ergonomic design, NEPTUN chrom sets the new standard for integrated keyboards.
Register for your free FTE Asia EXPO pass today
dorma+kaba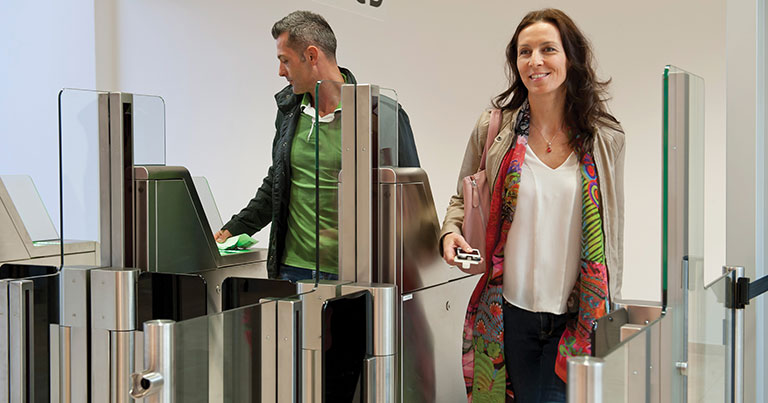 The complete end-to-end passenger process may be performed without any manual ID-document or boarding pass check, if supported by biometrics. Kaba presents the whole process with a check-in kiosk and the latest solution for self-boarding, Argus HSB-M03.
At the check-in kiosk, passengers may not only enrol with their personal data, but also with their facial features. This information is passed on to the appropriate further checkpoints. The passenger may prove eligibility there by a mere look into a camera. With Kaba's Boarding Gate Reader software (BGR), the Kaba gates may easily be integrated into any airport and airline IT environment.
eezeetags

Optimising passenger flow and minimising check-in hassle are two common airport goals being met by the increasing presence of self-service bag drop machines. Eezeetags can help create a seamless travel experience to keep passengers smiling.
In eezeetags' opinion, the hardware around a self-service bag drop solution is, of course, really important but the company strongly believes that the real ROI is in the complete end-to-end process, and a main (time and experience) part of the process is the passenger tagging a bag. If this is easy, intuitive and with no mistakes, the whole process benefits. That is why eezeetags were invented. Experience it yourself at FTE Asia EXPO.
Embross

Embross is a dynamic technology company with more than 20 years of experience developing innovative hardware and software solutions for passenger self-service.
Its multinational operation has offices in Canada, USA, Australia, Singapore, India and Switzerland. Embross North America, based in Toronto, Canada, provides kiosk design, engineering, fabrication and assembly, support as well as our full software team. Its facility in India builds a range of unique composite-designed mobile kiosks. Embross Australia provides software and technical support for our customers in the Asia-Pacific region. In May 2015, Embross acquired IBM's Travel & Transportation kiosk division. Combining the extensive experience and portfolio of the IBM team with the dynamic and progressive Embross culture and product approach, the Embross brand has continued to go from strength to strength.
Glidepath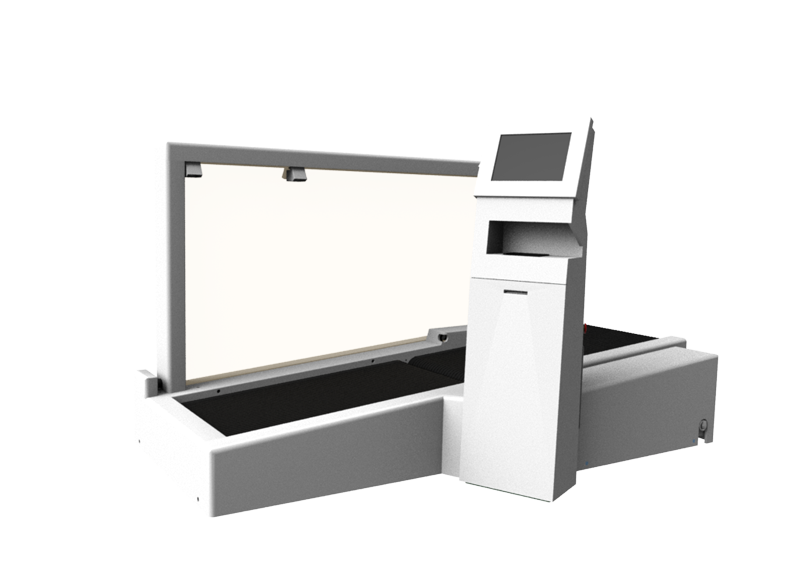 Glidepath is showcasing its FastDrop – self-service bag drop at FTE Asia EXPO 2016. Come and check out the innovative bag drop system, which allows passengers to rapidly check-in their bag and to avoid long queues. Bag check via FastDrop typically takes under 10 seconds.
Due to the use of camera sensing technology, the FastDrop has an open, unencumbered design and the use of coloured material finish means the FastDrop can be customised to suit brand or terminal design requirements. Specialising in airport baggage handling systems, Glidepath has completed 800+ projects in more than 65 countries.
IATA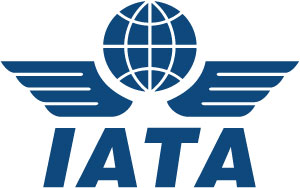 The International Air Transport Association (IATA) is the global trade association for the airline industry. Its 260-member airlines comprise 83% of total air traffic. IATA's mission is to represent, lead and serve the airline industry.
Register for your free FTE Asia EXPO pass today
ICM Airport Technics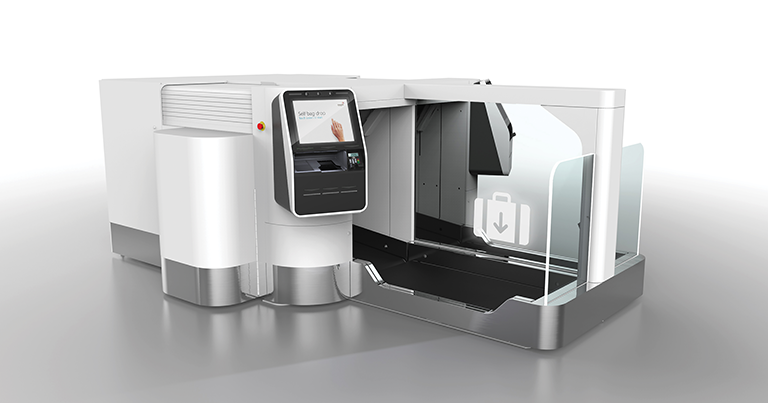 ICM Airport Technics' Auto Bag Drop units continue to lead the way with the most comprehensive range of self-service bag drop products. Having processed close to 40 million bags worldwide, ICM is the established global leader in providing airports with either retro fitted or replacement type self-service bag drop systems. ICM is the frontrunner in applying the latest technologies, including biometrics, to deliver an exceptional customer experience.
Singapore Changi Airport, London Heathrow Airport, Air New Zealand and British Airways are among the latest recipients of ICM products.
IER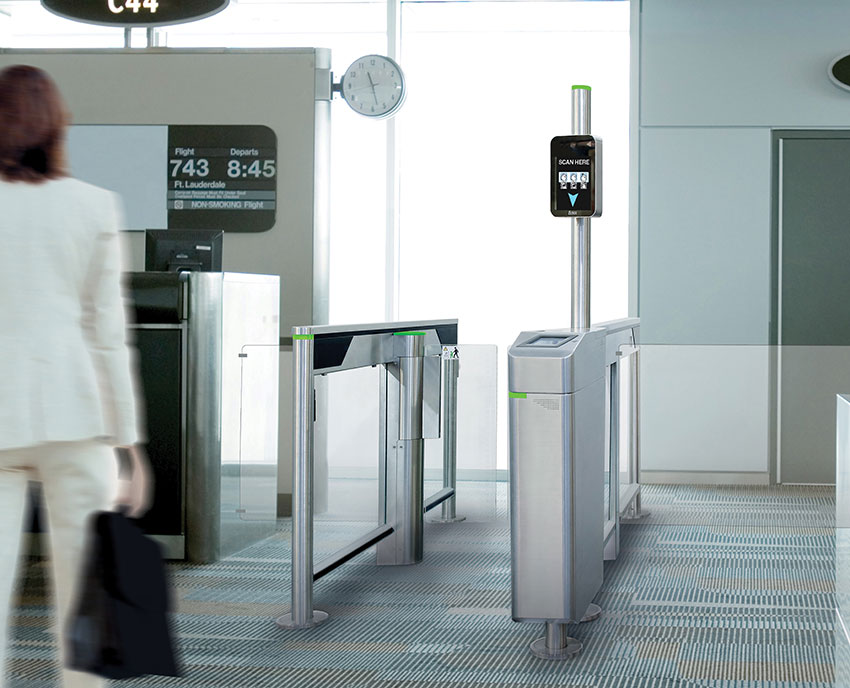 For over 50 years, IER has delivered to the global aviation industry innovative solutions that enhance the passenger experience and increase airport capacity. Its solutions improve passenger flow from check-in to security, from immigration to the boarding gate.
IER is presenting: i420, its new compact boarding pass and bag tag printer, especially designed as a cost-effective solution for high volume check-in needs; for fast, automated and reliable passenger processing at security checks and boarding, the IER 710 SlimGate combines high throughput with advanced security; and IER 919 self-service kiosk which supports Automated Passport Control applications with a passport reader and biometrics capture.
Intel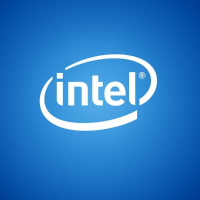 Intel invests at the boundaries of technology to make amazing experiences possible. Harnessing the capability of the cloud, the ubiquity of the Internet of Things, the latest advances in memory and programmable solutions, and the promise of always-on 5G connectivity, Intel is disrupting industries and solving global challenges.
The impact of the rapidly growing Internet of Things and Big Data and Analytics technologies is substantial in the aviation industry. Intel is working on reference architectures and solutions to enable airline and airport operations, and to help improve traveller experiences and business productivity and efficiency. Intel-based architectures enable services in the Digital Cockpit, Passenger Entertainment, Baggage Handling, and Data intensive areas of the business.
LocusLabs

LocusLabs solves the communication problem that airports have in sharing accurate, up-to-date map and wayfinding content across multiple digital platforms – such as web, kiosks, mobile apps, interactive screens and in-flight entertainment systems – and to extend content to major airlines for use in passenger and staff applications.
Visit LocusLabs to see how airports and the major travel apps like United, American, Lufthansa and others provide a superior travel experience through location services.
Magento

Trusted by more than 250,000 businesses worldwide, Magento Commerce is the leading provider of open omnichannel innovation to retailers and brands across B2C and B2B industries.
Magento Commerce is supported by a vast global network of solution and technology partners, a global developer community and the largest e-commerce extension marketplace available for download on the Magento Marketplace.
Register for your free FTE Asia EXPO pass today
Materna ips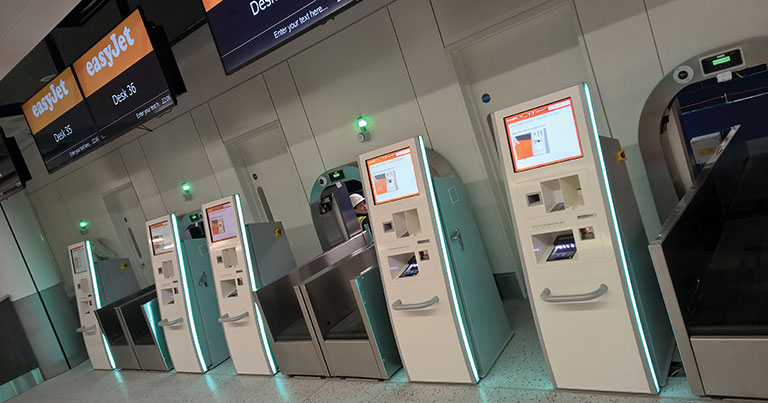 Visitors to FTE Asia EXPO will find easy-to-use and state-of-the-art systems for simplified passenger handling. Materna is highlighting its latest product range for self-bag drop solutions. These provide one- or two-step processes for all requirements.
As a leading service provider to airlines and airports, Materna covers kiosk check-in and self-bag-drop hardware, CUSS and CUPPS-based applications, as well as secure access and self-boarding solutions rounded up by payment and biometrics integration. With the largest self-bag drop installations in the world, Materna helps to minimise costs and at the same time, increase efficiency and safety.
MEXIA Interactive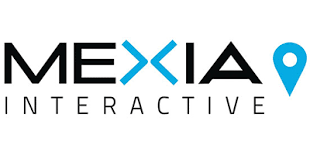 MEXIA Interactive is a global leader in airport curb-to-gate passenger flow systems. MEXIA is dedicated to improving operational efficiencies and reducing costs, whilst also increasing commercial opportunities and non-aero revenues.
MEXIA is showcasing its new Airport Operations & Commercial Management (AOCM) reporting dashboard. This industry-changing dashboard will provide the ability to proactively and predictively manage all airport operational areas. The MEXIA team is also introducing PAM (Passenger Assistance Messenger). PAM, a "passenger concierge", allows airports to enhance the passenger experience and build revenues via mobile devices. See MEXIA at FTE Asia EXPO and they will demonstrate the future of an enhanced passenger experience, predictive operations and revenue growth opportunities.
Mirabeau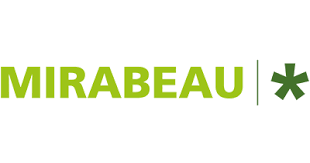 You want to provide your customers with the best digital experience possible. Mirabeau has the know-how to deliver this. The company is able to deliver complete solutions from strategy to concepts, design and digital development.
Since 2001, market leaders such as KLM, SkyTeam, Air France, Transavia and China Southern Airlines have relied on Mirabeau to develop their online platforms, to offer millions of passengers a smooth digital experience and a hassle-free way to find what they're looking for. From its global offices, including our Asia office in Guangzhou (China), Mirabeau values close cooperation with its clients.
NCR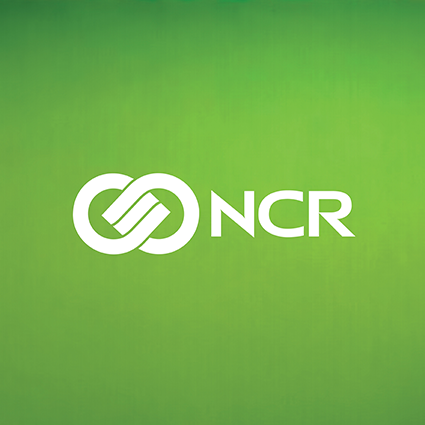 You have an opportunity to change the way your customers think about travel. Why not make it more enjoyable and convenient for them, while making your business run more efficiently and profitably? From self-service check-in to interactive wayfinding and mobile boarding passes, NCR can help.
PrehKeyTec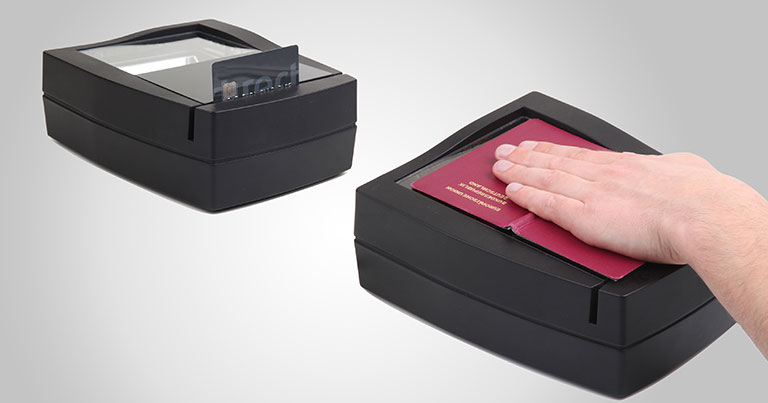 PrehKeyTec develops and produces premium quality products for the aviation industry. The ISO 9001 and ISO 14001 certified company presents one of its latest innovative products: The PKT 4000 document reader. It is the ideal solution to read multiple documents. Up to three independent readers provide the user with support for fast and secure data input.
The scanner reads ID, visa and travel documents, captures images and reads 1D or 2D barcodes. The bi-directional MSR processes credit cards (IATA FOID COMPLIANCY) and loyalty cards. The optional RFID/NFC module reads ePassports according to ICAO.
Register for your free FTE Asia EXPO pass today
RIMOWA Electronic Tag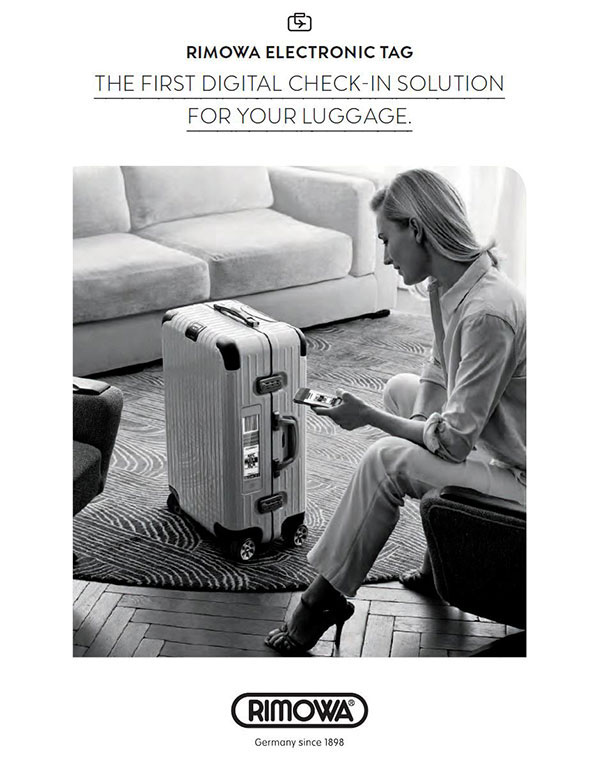 RIMOWA has found a new, revolutionary way to travel in the future: the first fully integrated digital luggage solution – RIMOWA Electronic Tag. A technology that will change travelling. This lets travellers use their smartphone to check in their suitcase from the comfort of their own home, and drop it off within seconds at the airport – without any fuss and time pressure.
Rockwell Collins

Airports, airlines and ground handlers around the globe rely on Rockwell Collins' ARINC integrated airport solutions. The company's products and services are used in over 150 airports worldwide to meet the challenges of growth in the number of air travellers and ever-increasing security measures. Rockwell Collins' efficient and cost-effective shared systems feature biometric identity management for use at check-in, security access points and boarding gates including use with self-boarding gates and common use check-in on tablet devices. Combining in-depth knowledge of airline IT systems and strong communications network expertise, Rockwell Collins creates integrated solutions for airports of all sizes and with a wide variety of customer profiles.
Simpleway

Simpleway has developed a superb Dynamic Passenger Information System (DPIS), which helps commuters around the world to get to their final destination more comfortably on a daily basis.
The system is capable of delivering information to passengers in multiple languages through the public address system, displaying information on LCD and LED panels via a Passenger Information Display System (PIDS) and delivering up-to date information via mobile devices.
SITA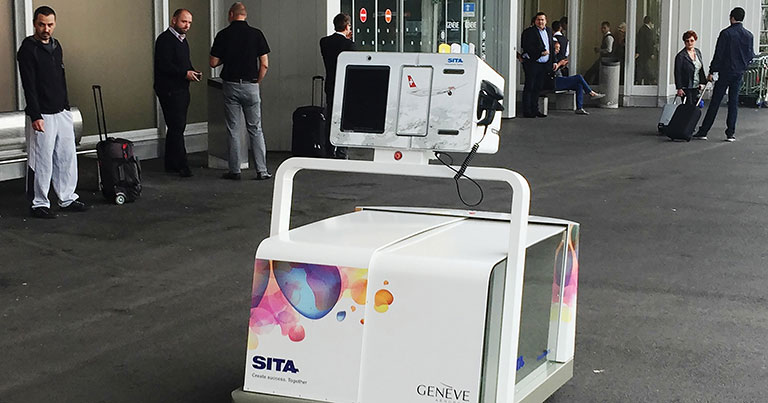 Designed from the ground up to shape and drive the air transport industry, SITA is always looking beyond today's solutions to find innovations that don't just enhance products and services, but transform air travel through technology.
Visit the SITA booth where the company will be showcasing its latest innovations on operational insight, better engagement with connected travellers, digital solutions for passenger entertainment options, and the development of more efficient ways of working on the ground. Meet Leo, SITA's baggage robot, and get a glimpse of robotics that could ultimately change the shape of airports as we know them today.
Vision-Box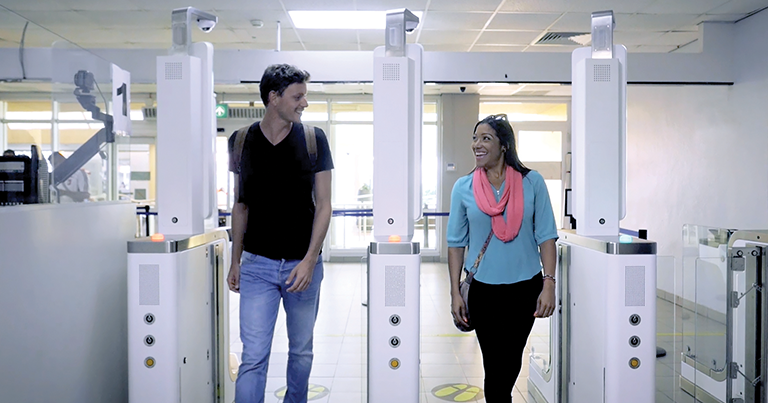 Happy Flow has marked the beginning of a new era in passenger experience. The 100% self-service biometric airport journey has contributed to streamline passenger flow and has unlocked the huge potential of data from passenger interactions to achieve higher levels of efficiency, security, cost-reduction and revenue improvement.
Vision-Box is now unveiling the underlying Orchestra, the powerful common-use orchestration platform for airports/airlines/government's managed services, offering full view of traveller facilitation infrastructure and metrics, business rules and business intelligence tools, allowing for airports to move into data-driven, pro-active decision-making.