More than 2,000 air transport and travel industry leaders from airlines, airports, industry vendors, technology giants and government agencies registered to attend Future Travel Experience Asia EXPO 2016, which was co-located with APEX EXPO and Aircraft Interiors EXPO Asia at the iconic Marina Bay Sands in Singapore last week. Here we round up a selection of highlights from Asia's leading passenger experience event.
Official EXPO opening – the start of Asia's biggest passenger experience expo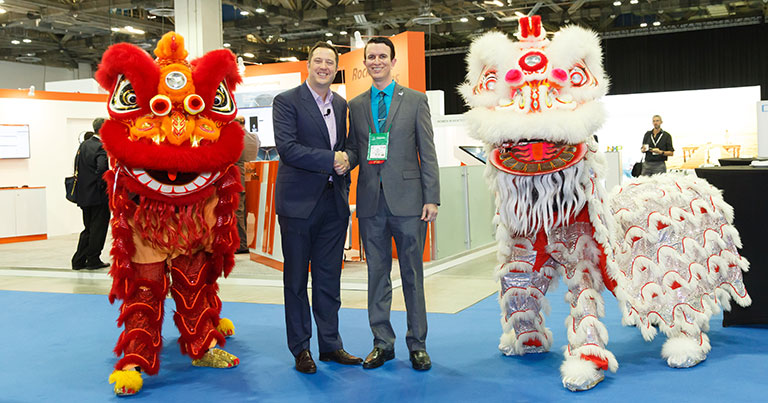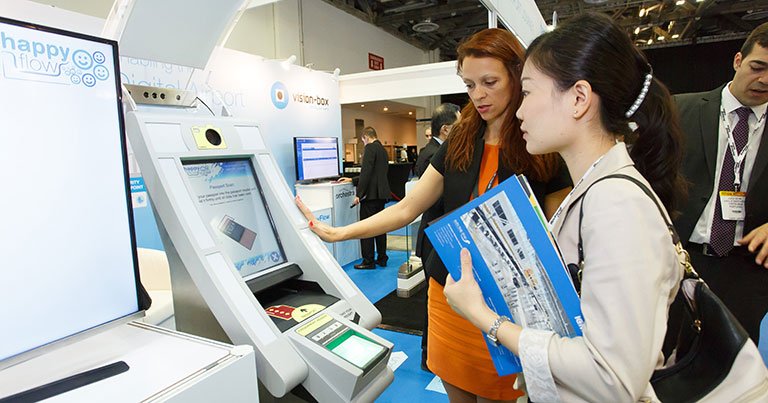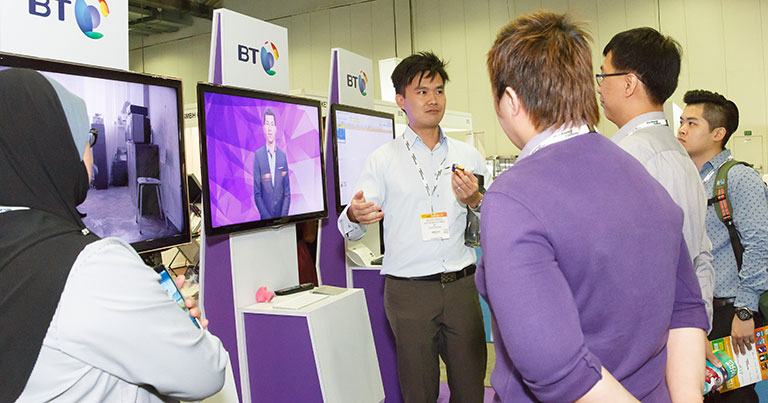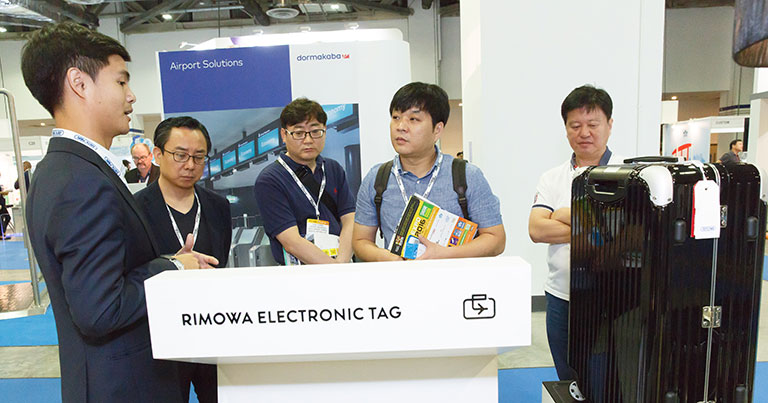 FTE Asia EXPO 2016 – the sixth Future Travel Experience show in Asia – got underway on Tuesday 25 October with a traditional lion dance blessing. This marked the start of a packed two-day schedule, which included a major exhibition, EXPO Seminar Stage, Conversation Corner discussions, the Premium Conference, Single Token Showcase Briefings and the FTE Asia Awards ceremony.
Baggage robot, biometric tokens, e-tags, digital retailing, self-service solutions and more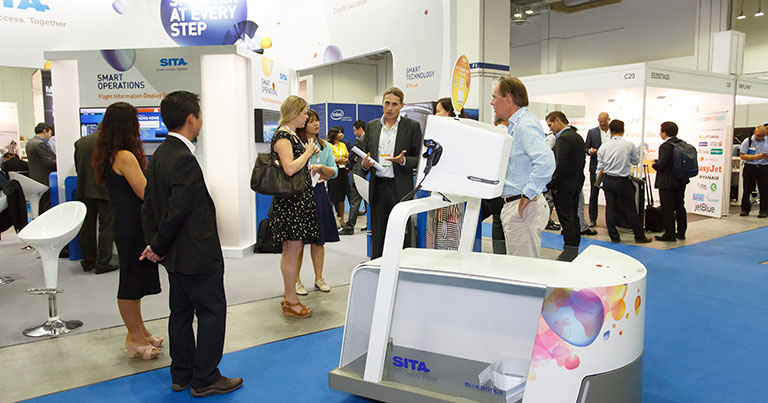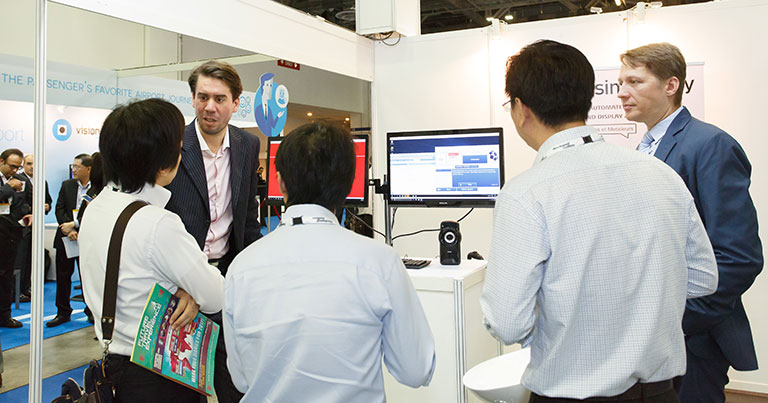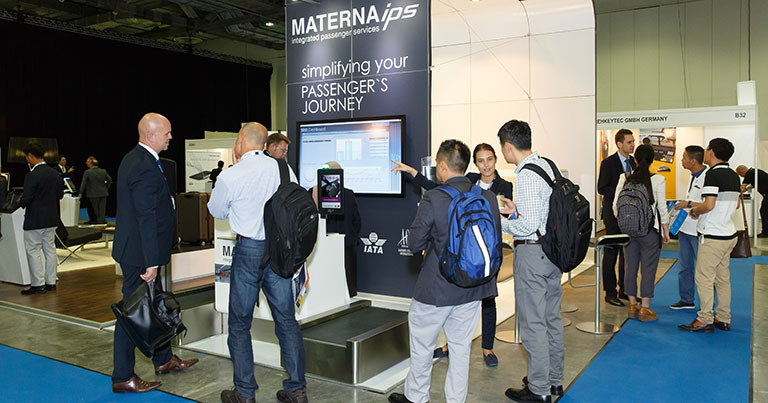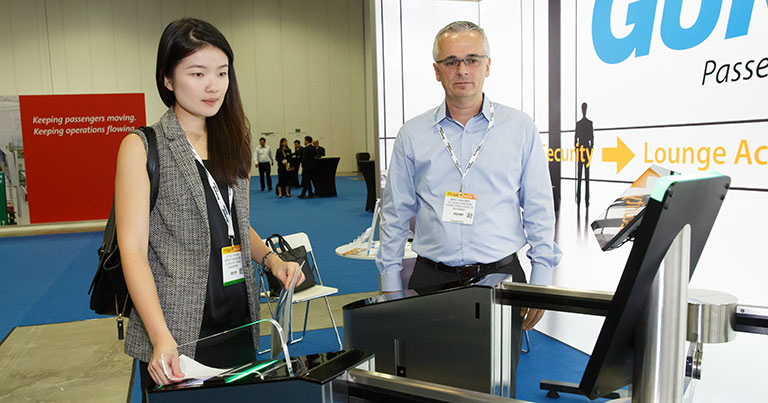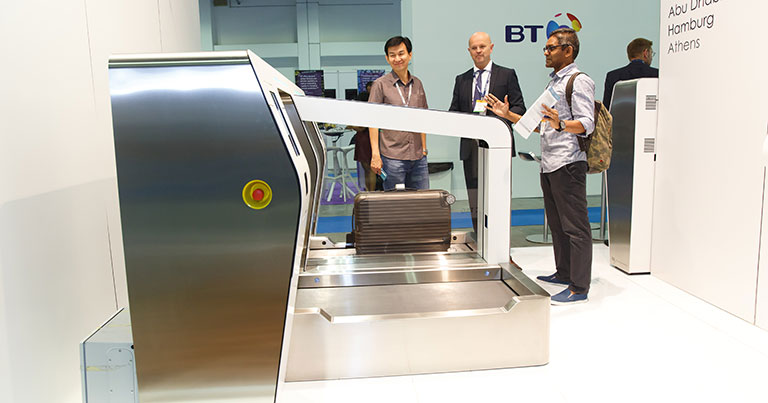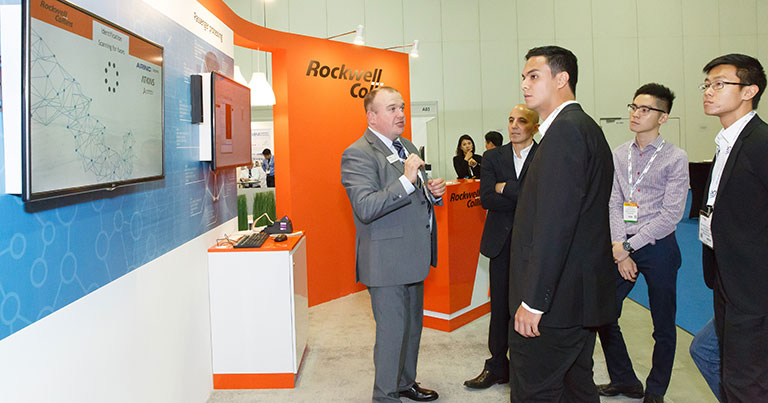 Visitors to the expo had the opportunity to demo the latest products and services designed to help airlines and airports improve operations, reduce costs, increase revenues and enhance passenger experiences. Solutions on show ranged from biometric-based passenger tokens and baggage robots, to self-service bag drops, e-tags and omnichannel digital retail platforms.
RIMOWA used FTE Asia EXPO as the exclusive platform to announce that EVA Air has become the first Asian airline to adopt the RIMOWA Electronic Tag, the first fully integrated mobility solution for luggage. In keeping with FTE Asia EXPO's desire to provide a showcase of next-generation passenger processing, a number of vendors were invited to participate in Single Token Showcase Briefings. The likes of Rockwell Collins, Vision-Box and SITA took part in these briefings, which provided tangible insights into how biometric technology is helping to create a more seamless airport experience for travellers, while maintaining the highest levels of security.
At FTE Asia EXPO 2017, which will take place at the Marina Bay Sands in Singapore from 7-8 November 2017, the expo will showcase the latest airport and in-flight innovations, as the show returns to its 'end-to-end' focus following this year's co-location with APEX EXPO and AIX Asia.
Free end-to-end passenger experience education on the EXPO Seminar Stage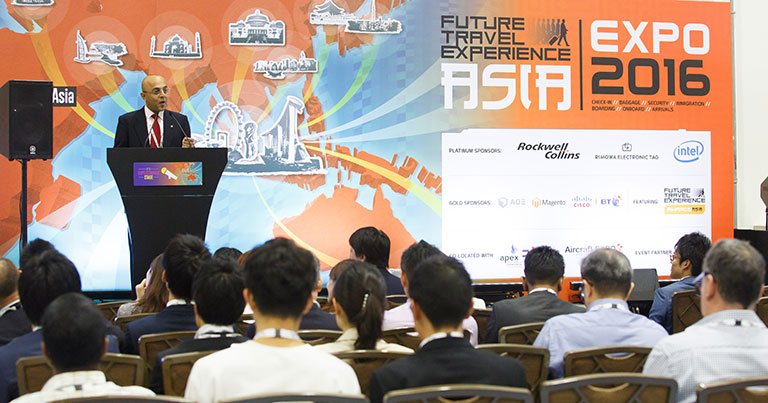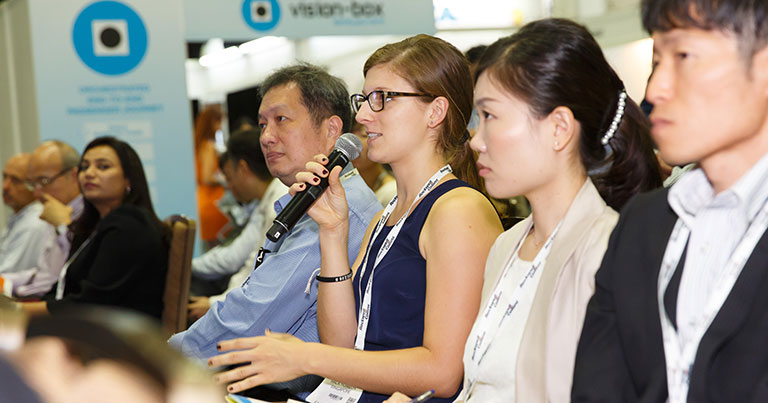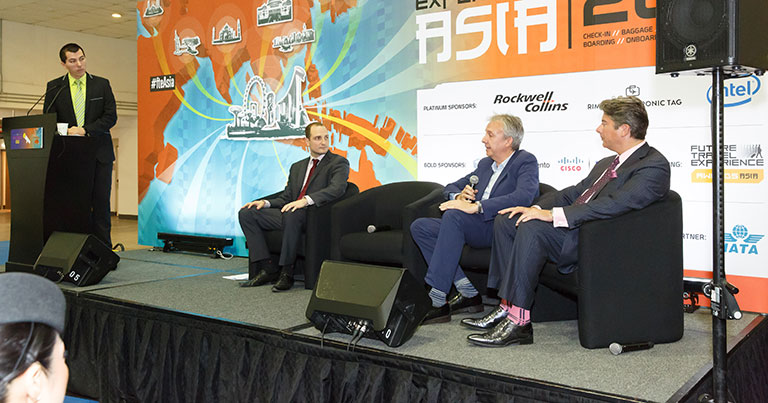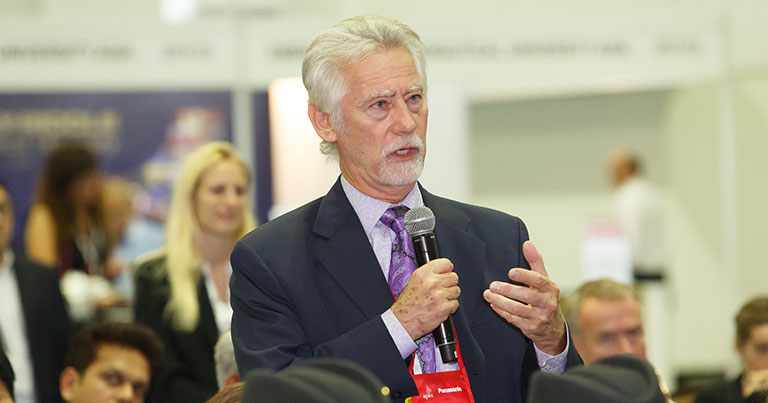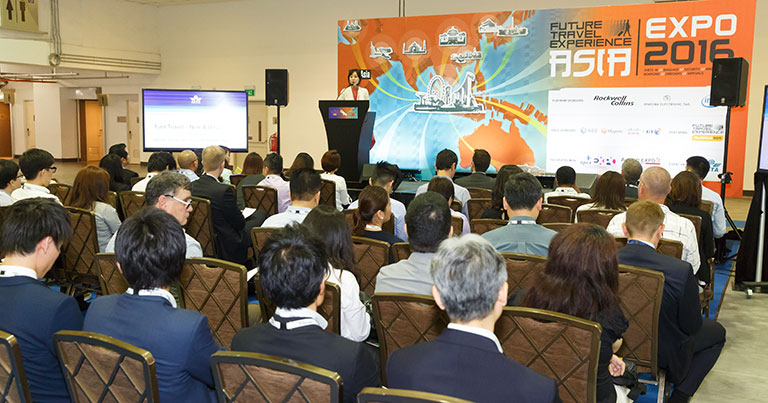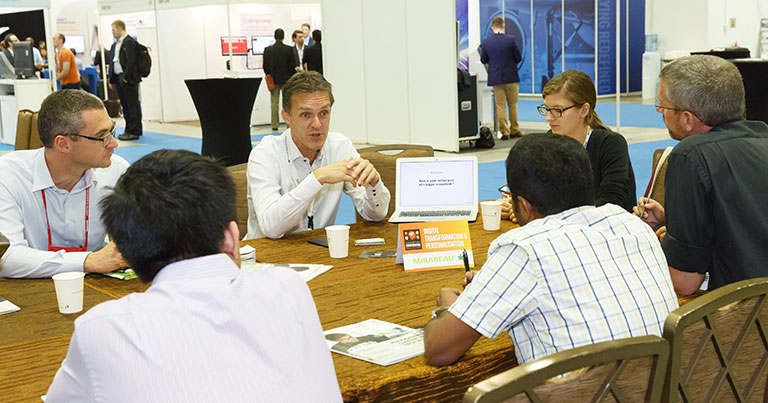 All visitors to FTE Asia EXPO 2016 had free access to the EXPO Seminar Stage, which hosted IATA workshops on Smart Security, Fast Travel and Baggage Advancements, and case study presentations from the likes of Brisbane Airport, SpiceJet, Virgin Australia, SITA, ICM Airport Technics and Materna ips.
Visitors were also given complimentary access to the 'In-flight experience of the future symposium', in which Qatar Airways' Senior Vice President Customer Experience, Rossen Dimitrov, shared the airline's strategy to improve the customer experience. Boeing's Kent Craver, Regional Director – Cabin Experience and Revenue Analysis, and PriestmanGoode's Designer & Director, Nigel Goode, also participated in this wide-reaching session, which explored the future of IFE, connectivity, cabin design and crew service.
Attendees also had access to the 'Conversation Corner', which brought together a variety of stakeholders to help facilitate fresh thinking on a range of topics, including digital transformation and personalisation, and removing processes from the airport terminal.
Future Travel Experience Asia Awards winners announced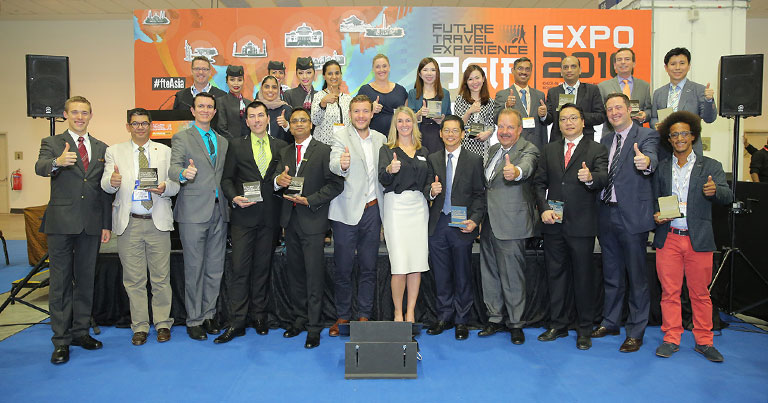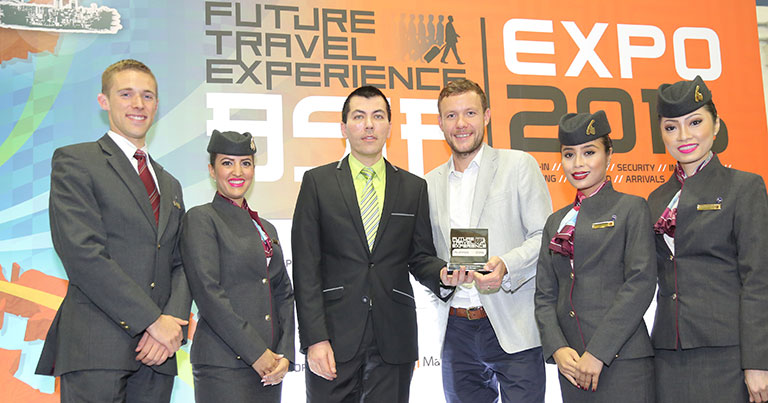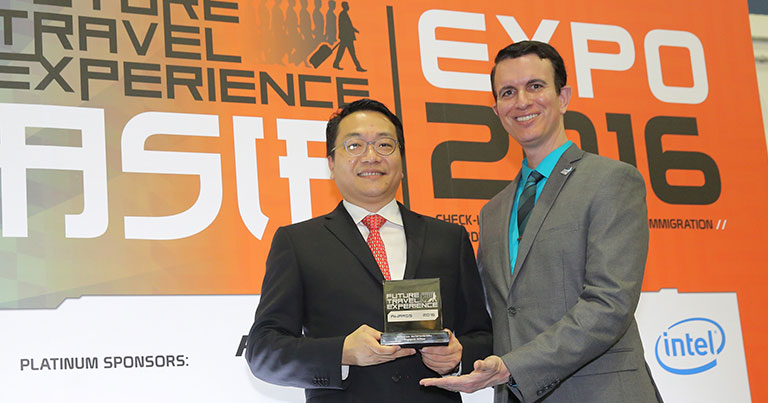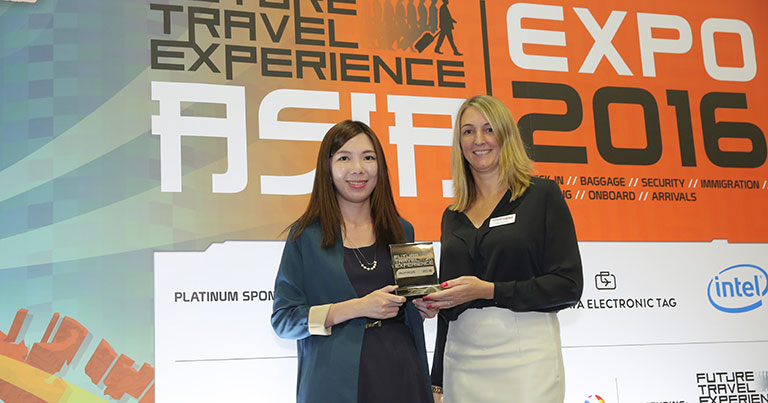 14 full service airlines, low-cost carriers and airports from across Asia and Oceania were recognised for their customer experience excellence in the 2nd Future Travel Experience Asia Awards, which were presented in a free-to-attend ceremony on Tuesday 25 October. Senior figures from Singapore Airlines, Scoot, Changi Airport, Cathay Pacific, HK Express, Incheon Airport, Qatar Airways, flydubai, Hamad International Airport, SriLankan Airlines, IndiGo, Indira Gandhi International Airport, Air New Zealand and Melbourne Airport were in attendance to collect the awards in front of their industry peers.
The FTE Asia Awards ceremony was followed by the EXPO Hall Networking Drinks, which provided a perfect opportunity for attendees to network in a relaxed environment following a busy first day.
Future-focused inspiration from Google, Facebook, Star Alliance, Fast Future and RIMOWA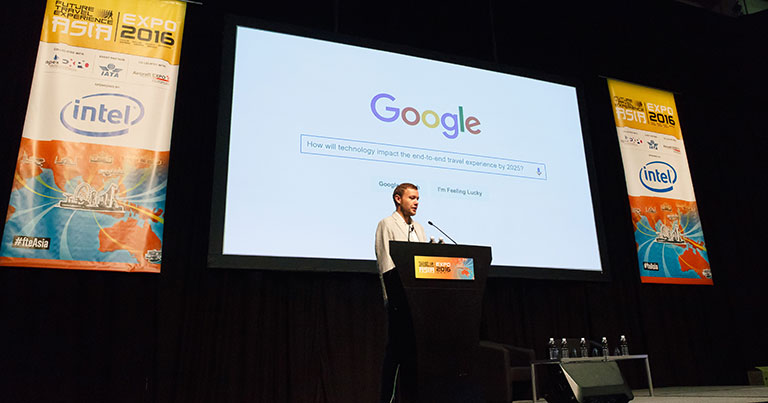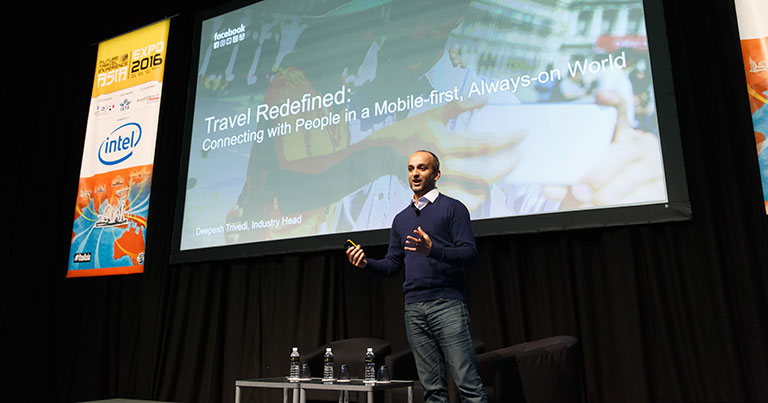 In addition to the complimentary education on the EXPO floor, FTE Asia EXPO played host to a Premium Conference, in which travel, air transport and technology industry experts from across the globe explored the theme 'Passenger Experience 2025 Asia'.
A plethora of high-level keynote speakers – including Google's Partner Development Manager, Max Coppin; Fast Future's CEO, Rohit Talwar; RIMOWA's President & CEO, Dieter Morszeck; Facebook's Industry Head, Deepesh Trivedi; and Star Alliance's incoming CEO, Jeffrey Goh – provided unrivalled inspiration during the two-day conference.
Premium Conference – 'Passenger Experience 2025 Asia'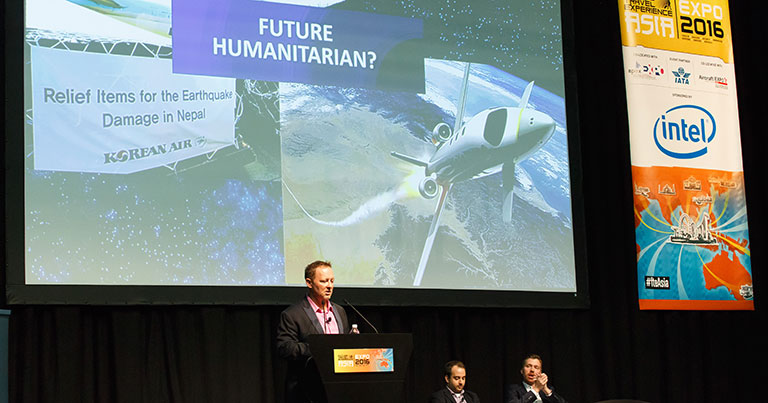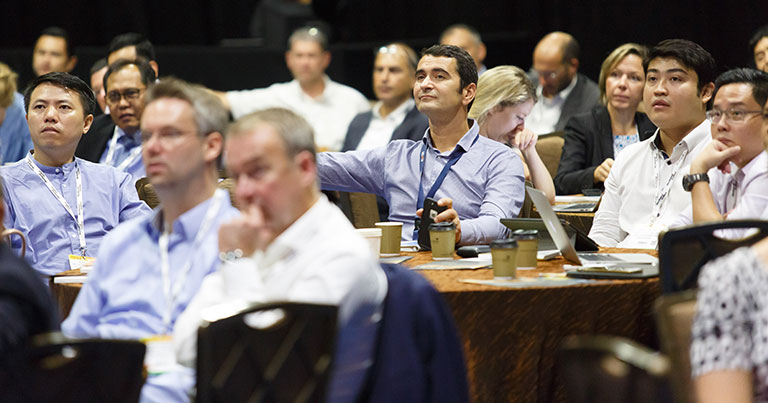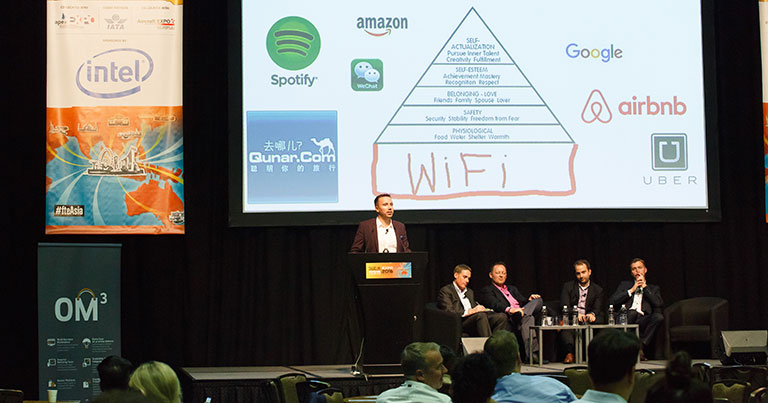 The Premium Conference included the 'Insight and Innovation Leaders Discussion' featuring senior figures from IATA, Intel Corporation, Saudia and Qatar Airways, plus unique sessions focusing on digital transformation, utilisation of new technology in the airport environment, and strategies to manage growth and find the perfect balance between technology and the human touch. Also, the 'FTE DXB T1 Redesign Think Tank' vision was presented in Asia for the first time, while speakers from the likes of Korean Air, Fraport, Finnair, Changi Airport Group, Japan Airlines and Incheon Airport shared their passenger-focused plans and visions.
Steven Greenway, Deputy CEO, U-FLY Alliance, delivered a provocative presentation, challenging the industry to do more to improve the economy class experience, to take action on utilising big data instead of simply paying lip service to it, and to be more open to working with technology giants such as Google, rather than seeing them as a threat.
Future Travel Experience Asia EXPO in the news
Future Travel Experience Asia EXPO 2016 attracted a strong media attendance, from air transport and travel industry trade titles to international outlets such as the BBC and Channel News Asia. You can watch Channel News Asia's 'The future of travel' report below:
Mark your diary for FTE Asia EXPO 2017 – 7-8 November 2017, Marina Bay Sands, Singapore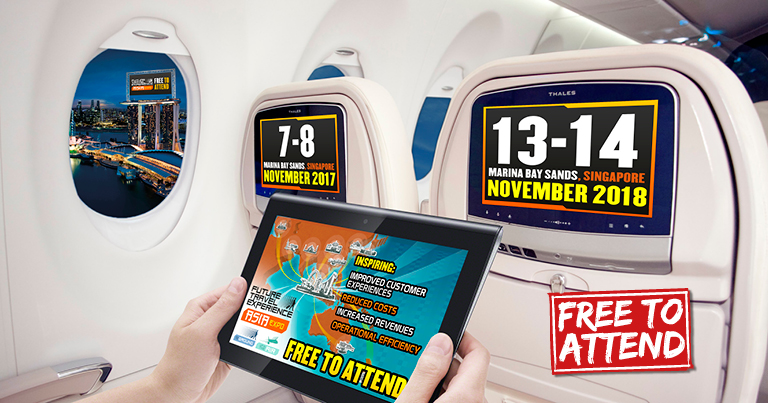 Future Travel Experience Asia EXPO 2017 – which will host Asia's largest exhibition of in-flight and airport products and services – will take place at the Marina Bay Sands in Singapore from 7-8 November 2017. We are delighted to announce that the Airline Passenger Experience Association (APEX) is the Headline Partner and Panasonic Avionics Corporation is the Lead Sponsor. Contact us to find out more about exhibition and sponsorship opportunities.