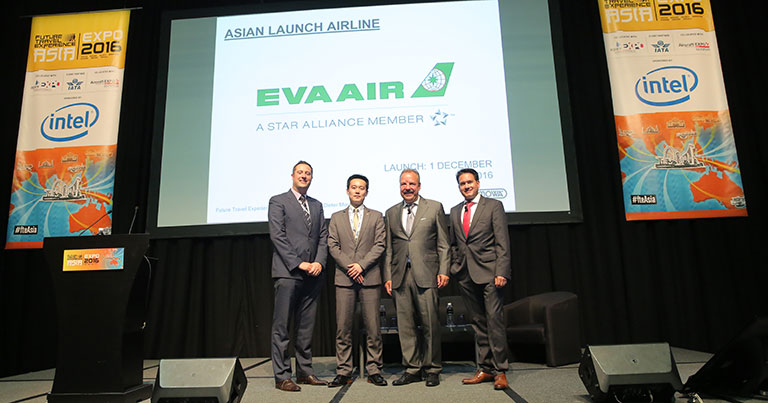 EVA Air has become the first Asian airline to adopt the RIMOWA Electronic Tag, the first fully integrated mobility solution for luggage.
RIMOWA Electronic Tag, which is already used by Lufthansa, will be implemented system-wide by EVA Air from 1 December. The exclusive announcement was made at Future Travel Experience Asia EXPO 2016 at the Marina Bay Sands in Singapore. RIMOWA also hosted an after-show event at its Marina Bay Sands store to mark the occasion.
The RIMOWA Electronic Tag suitcase features an embedded digital bag tag, which can be updated by passengers using the airline's app. Passengers can submit data from their smartphone with just one tap, via Bluetooth, to the RIMOWA Electronic Tag and the e-ink digital display is updated with exactly the same information that would appear on a paper bag tag.
Dieter Morszeck, President & CEO of RIMOWA, said: "We are proud to be working with such a strong and experienced partner as EVA Air. The launch of RIMOWA Electronic Tag in Asia represents another milestone on the road to digitalisation in the travel industry."
While EVA Air joins Lufthansa as an early adopter of the pioneering RIMOWA Electronic Tag solution, a number of other airlines are currently trialling the solution ahead of potential implementations in the near to medium term.