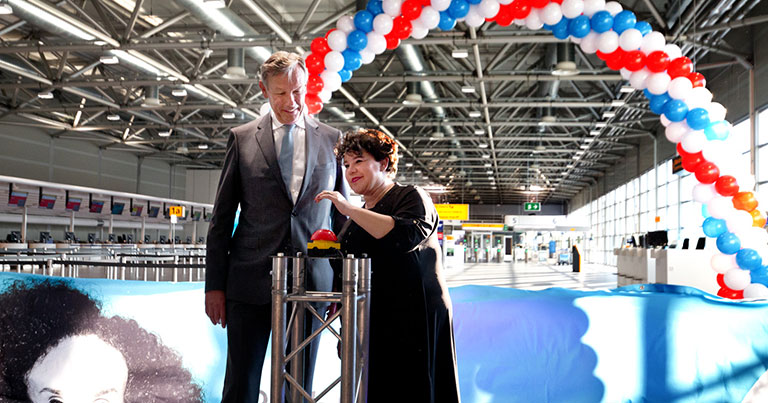 The new Temporary Departure Hall is now open at Amsterdam Airport Schiphol. The hall, which will be used by around 2 million passengers per year, has been introduced in response to the major increase in the number of passengers travelling to Schengen destinations.
The 4,000 sqm departure hall has 22 check-in desks, self-service check-in kiosks, six security lanes, sanitary facilities and seating areas for passengers. It has been built on the roof of the South Baggage Hall and is linked by a corridor to the existing Departure Hall 1.
The Temporary Departure Hall will be used by KLM, Lufthansa Group (Lufthansa, Austrian Airlines and SWISS) and LOT Polish Airlines.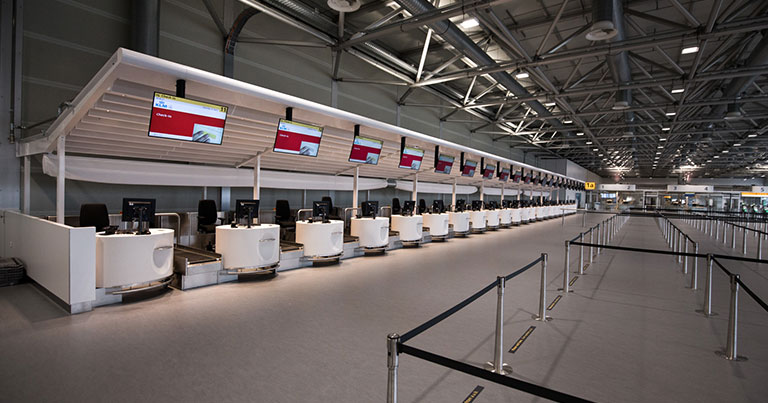 "I'm enormously proud of the fact that we have completed this departure hall in little more than six months," said Jos Nijhuis, President & CEO of Royal Schiphol Group. "Day in, day out, we have worked really hard with all our partners to get the hall up and running in time for the coming spring and summer peak. And that was necessary too, because things will be very busy. In fact it will already be starting in two weeks from now, around Easter."
The plan is for the Temporary Departure Hall to remain in service until the end of 2019, when the new pier is scheduled to open. Once the temporary facility's period of use comes to an end, it can be dismantled and re-used. The security filters can also be used at other locations.
Nijhuis added: "Our challenge for the coming years is to keep quality and capacity at the requisite level. This is why we have begun creating extra capacity for the long term, for instance by building a new pier and terminal. That's a major investment, which also forms the basis for further growth in capacity. We are also further developing the railway station zone as well as landside infrastructure such as roads and parking facilities. With our investments we aim to strengthen, improve and increase our infrastructure, quality and accessibility."