Future Travel Experience Europe and Future Travel Experience Ancillary will be co-located in Dublin on 26-27 June 2017, creating the world's leading end-to-end customer experience and digital ancillary event. As well as four premium conference streams and a unique social and networking agenda, attendees will have access to a major exhibition of the latest products and services designed to help airlines and airports improve passenger experiences, enhance operational efficiency and generate new ancillary revenue streams. Here we highlight a selection of the innovations that you can expect to find in the exhibition hall in Dublin.
SITA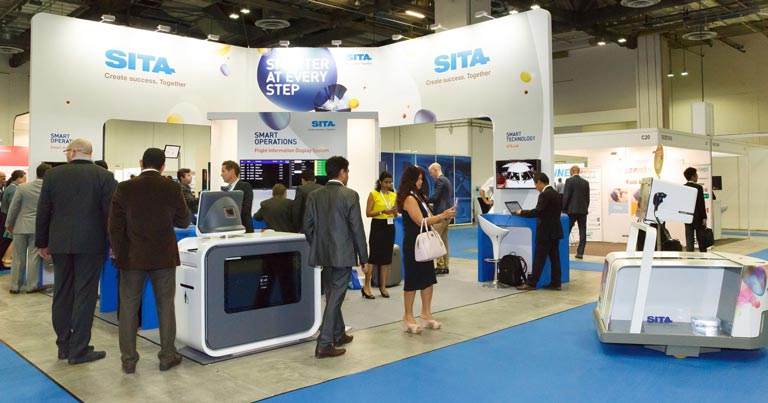 SITA is the communications and IT solution provider that transforms air travel through technology for airlines, at airports and on aircraft. The company's portfolio covers everything from managed global communications and infrastructure services, to eAircraft, passenger management, baggage, self-service, airport and border management solutions. In Dublin, attendees will be able to explore SITA's portfolio of products and services, including its solutions for Airport Operations (Baggage Management, Smart Path, Next Generation CUTE, Airport Pulse) and Cybersecurity.
With a presence at more than 1,000 airports around the world and a customer service team of 2,000+ staff, SITA delivers unmatched service to more than 2,800 customers in more than 200 countries.
Stand E33
RIMOWA Electronic Tag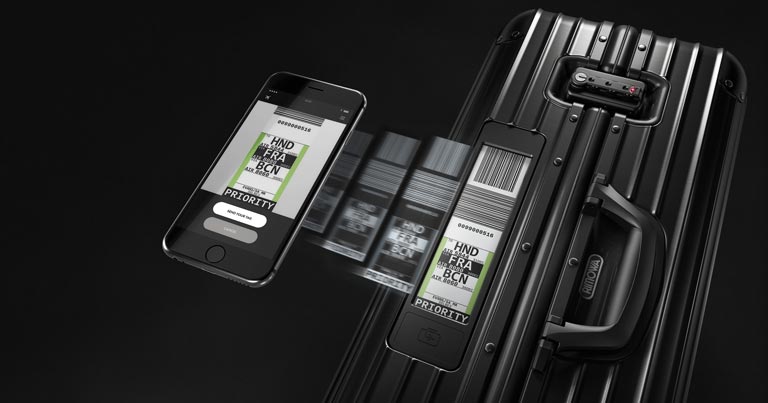 Once again, RIMOWA fundamentally redefines travel by providing the first, fully integrated digital luggage solution: RIMOWA Electronic Tag. A technology that changes travelling. RIMOWA suitcases are now equipped with an integrated E-Ink display, which replaces the airline issued paper luggage tag. By using their smartphone, travellers can check in their suitcase and send the luggage data to their digital bag tag from the comfort of their own home, and drop it off within seconds at the airport – without any fuss and time pressure.
Alongside German airline Lufthansa, Taiwan's 5-star-carrier EVA Air is offering greater security and convenience to their passengers by enabling the use of RIMOWA Electronic Tag. The network is being continuously expanded with leading global airlines, airports and luggage handling companies in order to provide a seamless and connected travel experience. RIMOWA Electronic Tag GmbH, headquartered in Hamburg, Germany, is a 100% subsidiary of RIMOWA GmbH and therefore part of the LVMH group.
Stand E1
Samsonite International S.A.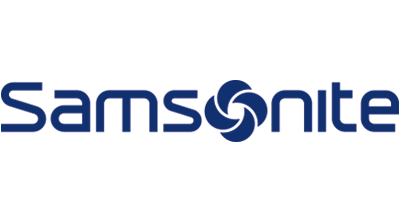 Samsonite's exciting booth will feature both the present and the future innovations in baggage. The present will demonstrate Bag Support, Easy Access and the Cosmolite; the future will show Track&Go and Baggage of the Future. Bag Support is a service offered by Samsonite to the airlines regarding damaged bags. Products include easy and smart ways of accessing different compartments of cabin luggage, next to Samsonite's lightest and strongest luggage collection ever, Cosmolite made from the innovative Curv® material.
Track&Go includes a tracking device with two main features: proximity and geolocation based on the innovative technology of NB-IoT. Finally, Samsonite will highlight the characteristics of luggage of the future including touchless technologies and services.
Stand E49
Immfly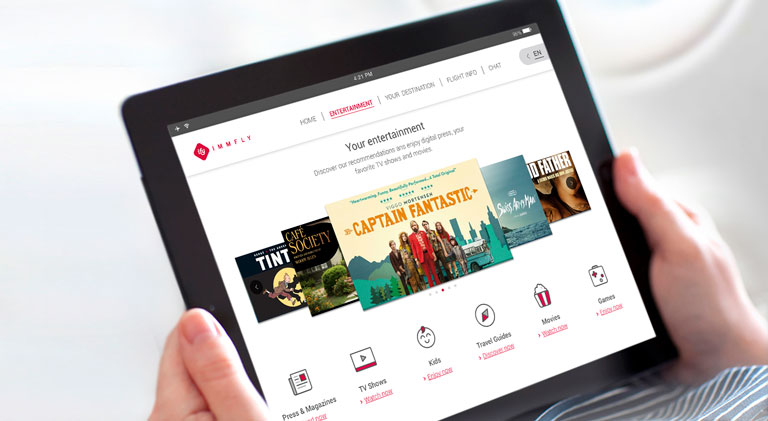 Immfly develops and manages profitable in-flight Wi-Fi entertainment platforms currently flying and generating ancillary revenues on board many aircraft. Since its launch with Iberia Express (part of IAG), Immfly has won several awards, accelerated growth and already flies on several short and long-haul airlines.
The company has developed an in-flight entertainment and services platform that passengers can access on board via their personal electronic devices. Once connected to Immfly, they can enjoy a wide variety of flawless entertainment content, in-destination activities, transfer services, or access a 3D moving map. Immfly focuses on delivering experience enhancing, tailored, content-rich and connectivity-ready platforms designed with clear marketing and revenue optimisation objectives.
Stand A33
Inmarsat Aviation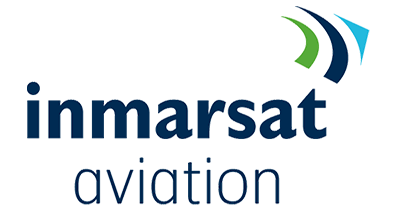 Inmarsat Aviation. The complete connectivity partner for the complete connected aircraft. With over 25 years experience in commercial and business aviation, no other connectivity partner has a deeper understanding of customers' needs and the opportunities reliable, high-quality broadband promises them. Today, over 200 airlines rely on Inmarsat's services, and now, its next generation solutions make the full potential of the complete connected aircraft a reality.
Its services, including GX Aviation, European Aviation Network and SwiftBroadband-Safety, support digital transformation from cabin to cockpit. Reliable, high-speed connectivity that gives its customers the confidence to launch in-flight innovations that deliver commercial advantage. Inmarsat Aviation is ready to help you take advantage of the vast potential of the complete connected aircraft. Whatever your challenges. Whatever the future. Wherever you fly.
Stand E2
Travelport Digital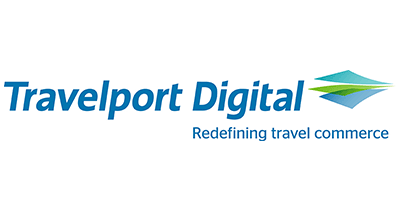 Travelport Digital, part of Travelport, was established to heighten Travelport's strategic focus on the fast-growing digital economy within the global travel industry. The formation of the organisation builds on Travelport's investment in Travelport Locomote, a corporate travel management platform that empowers travel managers to manage entire business trips and ensure programme efficiencies, and its acquisition in 2015 of MTT. MTT, now known as Travelport Digital, is the leading provider of mobile solutions to the travel industry that drive personalised customer engagement via mobile pre, during and post trip.
Travelport Digital focuses on customer-centric travel solutions, leisure and business, that drive end-traveller engagement leading to increases in customer value, loyalty and revenue.
Stand E25
Vision-Box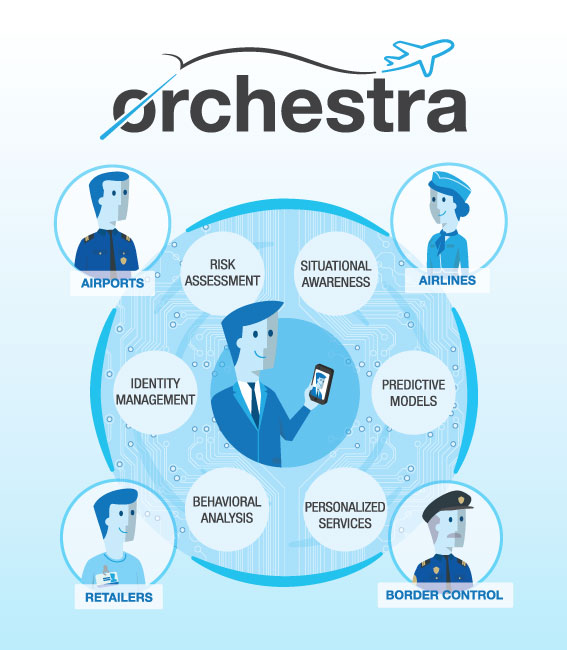 Vision-Box is a leading provider of electronic identity, passenger experience and automated border control solutions. The innovative portfolio for airports, airlines and immigration authorities builds an end-to-end passenger journey, from automated immigration and check-in kiosks, through security check-points and automated border control, to boarding eGates. Where are passengers spending time at the airport? Have they crossed immigration? Are any passengers representing risks? These are just some of the questions that Orchestra™ is ready to answer at FTE.
Vision-Box operates over 2,000 passenger experience solutions in more than 70 international airports and over 7,000 electronic identity solutions across the globe.
Stand A53
ViaSat, Inc.

ViaSat delivers the real internet to millions of airline passengers on many of the world's leading airlines. Today, Viasat operates the world's highest-capacity satellite network and is on track to deliver the first truly global, broadband network. Plus, its innovative software and mobile apps deliver greater passenger choice with onboard entertainment, plus crew benefits with flight operations apps for cockpit and cabin management. Wherever you are on the flight path to the fully-connected aircraft, ViaSat can help you realise your vision to enable meaningful data flow between pilots, cabin crew, passengers and the aircraft itself. Let's Connect!
Stand E11
BAGTAG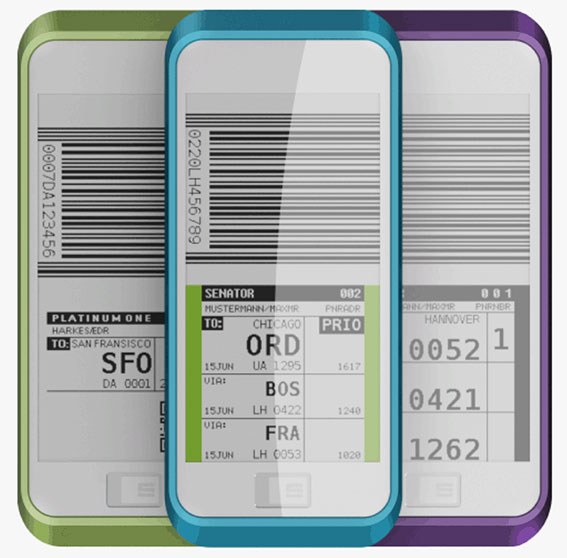 BAGTAG is the traditional thermal paper baggage label re-invented. It is a turnkey solution that allows passengers to beat the queue at the airport and save precious time. With BAGTAG passengers can check-in their bags from anywhere and drop them off at the airport in a matter of seconds. As a result, less baggage drop-off counters and staff are needed, which significantly reduces operational costs and greatly enhances passenger experience. Furthermore, the BAGTAG's embedded RFID chip leads to less lost luggage and enables easier compliance with IATA resolution 753.
Stand E95
OpenJaw Technologies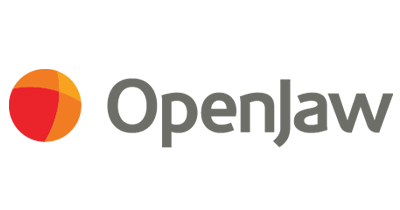 OpenJaw transforms travel companies into travel retailers. The OpenJaw Platform, t-Retail, is the most complete travel retailing platform available. And, t-Retail is pretty powerful stuff.
It gives travel companies everything they need to retail all travel products to increase revenue and enable redemption. And, its customers, which include some of world's greatest travel brands, seem to agree.
Stand E5
dormakaba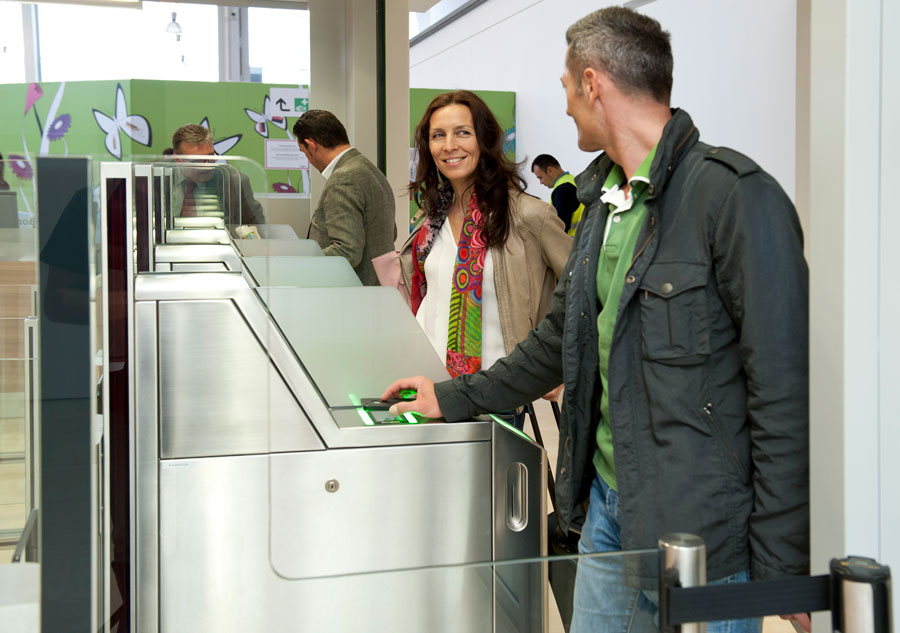 dormakaba demonstrates the complete end-to-end passenger process from initial enrolment to final boarding. On display in Dublin will be the state-of-the-art solution for self-boarding and boarding pass control Argus HSB-M03 and a check-in kiosk including face recognition enrolment. It is completed with the Pax Check software. Kaba Gallenschütz is a subsidiary of dormakaba. The group offers a broad portfolio for access and access control solutions. The prize-winning 360° City App gives you a vivid picture of the solutions for airports and other segments. The Augmented Reality App visualises your chosen product in your environment. Bring an image file and see your future.
Stand E23
LikeWhere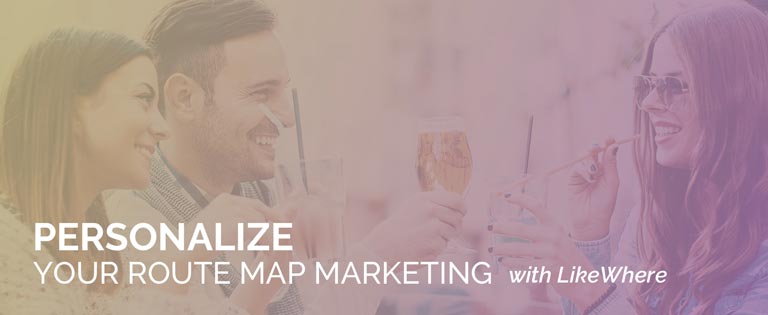 In travel, the flight is not the consumed product, the destination is. LikeWhere connects airlines with their customers, by connecting the customer with their destination. LikeWhere helps airlines optimise their position as the 'gateway to travel' by adding context and relevance to customer relationships – LikeWhere delivers timely travel recommendations, personalised to each customer, building loyalty and brand retention.
Airline.com. Lifecycle Email. Mobile app. Wherever you have a digital presence, LikeWhere can help. The really cool part? LikeWhere shows travellers where to go in a new city based on what they like in cities they already know. Think how Amazon, Netflix and Spotify make future content recommendations based on past user behaviour/knowledge – now apply it to travel. That's LikeWhere.
Stand A35
Security Label GmbH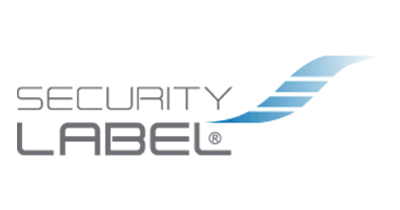 RFID Labels – take a big step forward with Security Label now. From the beginning, Security Label has participated in the development of RFID labels together with IATA, and is superbly equipped for the global implementation of this product. With 99.9% readability rate of its RFID bag tag, Security Label helps you: reduce your lost baggage lost, improve your baggage handling rates and the passenger experience, and meet the IATA Resolution 753 recommendations.
Stand E87
Retail inMotion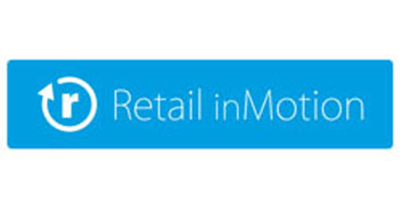 Retail inMotion are specialists in the ever-growing onboard retail business, which drives airline ancillary revenue and reduces in-flight costs for its clients around the world. Retail inMotion develops and sources onboard retail products; manages buy-on-board retail programmes for airlines; and provides end to end support of these programmes through its proprietary technology solutions.
Retail inMotion will be showcasing its proprietary products, technology solutions and onboard retail management capabilities at Stand E43.
Stand E43
TripCreator

TripCreator is an award-winning white-label trip planning solution for airlines, travel agencies, and OTAs. The solution enables online users and in-house sales people to create and suggest full and final itineraries in minutes. This includes locating and arranging accommodation, transportation, tours and activities and points of interests.
TripCreator offers: a global trip planning solution; increased ancillary revenue; increased customer engagement; an improved digital customer experience; customer behaviour analytics; increased online and in-house sales; reduced cost via increased efficiency with assisted planning; sell own inventory resulting in higher margins; an easy-to-use tool for travel agencies resellers (e.g. external agents).
Stand E3
Datalex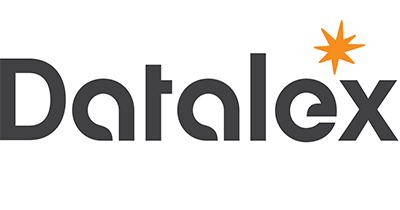 Datalex is a market leader in digital commerce for travel retailers. The Datalex Commerce Platform enables a travel marketplace of over one billion shoppers covering every corner of the globe, driven by some of the world's most innovative airline retail brands. Its customers include Aer Lingus, Air China, Air Malta, Air Transat, Brussels Airlines, Copa Airlines, Hainan Group, HP Enterprise Services, IBM, JetBlue Airways, Lufthansa Group, Philippine Airlines, SITA, STA Travel, Swiss International Air Lines, Virgin Atlantic and Virgin Australia. The company is headquartered in Dublin, Ireland, and maintains offices across Europe, USA and China. Datalex is a publicly listed company and is listed on the Irish Stock Exchange.
Stand E31
CarTrawler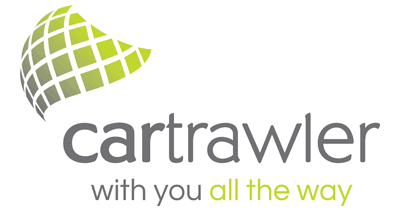 CarTrawler is the market leading car rental and ground transportation platform to the airline industry, connecting in real time to car rental and ground transportation suppliers globally. This content is available to over 700 million airline passengers annually through its 100 airline partnerships. Since 2004, CarTrawler has enabled partners such as Ryanair, Aer Lingus, Emirates, KLM, SWISS, Norwegian and Vueling to evolve into multi-product one-stop shop travel retailers; building their brand loyalty and maximising revenue through innovative technology and merchandising expertise.
As leaders in innovation and change within the travel industry, CarTrawler supplies its customers with a wealth of product offerings such as its unique in-path SmartBlock technology and the on-demand ride-hailing app built for airlines and their loyalty programmes. Visit the CarTrawler booth showcasing its new and exciting partnerships and its full suite of ground transportation solutions including car rental, coach transfers, rail networks, chauffeur drive and on demand services, in 42,000 locations across 195 countries.
Stand A5
eezeetags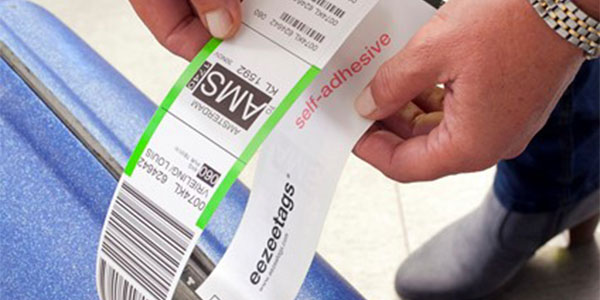 Only six years ago eezeetags started developing a real passenger friendly self-tagging bag tag for KLM at Schiphol Airport. Today, eezeetags serves the world's largest self-service bag drop installations like London Gatwick and Dublin Airport, serving both legacy and LCC airlines. Visit booth E67 and find out for yourself how eezeetags go beyond being just a paper bag tag. By truly understanding the challenges of its customers, eezeetags has become a provider of solutions for industry challenges. At Dublin Airport, you can experience self-service bag drop and eezeetags in a live day-to-day terminal operation. All the more reason to come to FTE Europe in Dublin.
Stand E67
Ink Aviation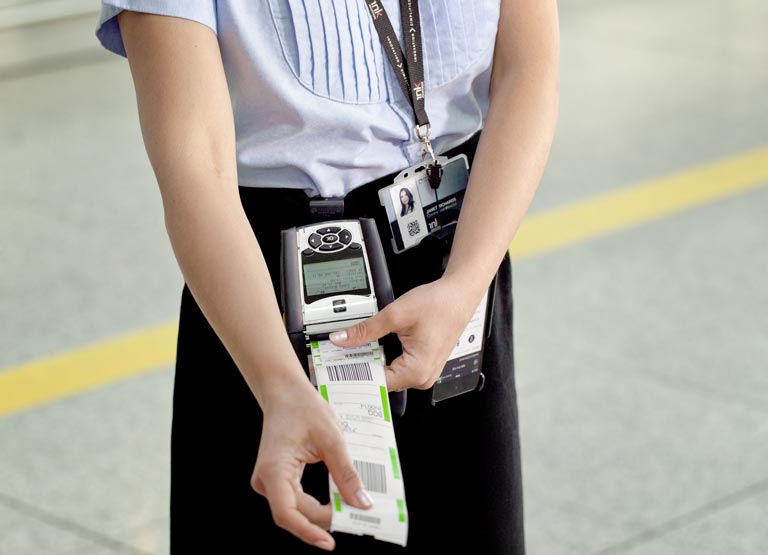 Start taking ancillary payments – landside and airside – with Ink Touch. Free your ancillary collection from the confines of Web booking pages and your sales desks. Stop punishing your customers by forcing them to re-queue at the sales desk. Collect extra revenue wherever passengers are: remote sites like hotels, check-in queues (Ink helps you get rid of those too), boarding gates or in lounges. Stop drowning under cabin bags. Automatically calculate the cost of extra baggage, print IATA-compliant baggage tags at the gate without relying on airport equipment (no more slow handwritten tags) and bring order to the boarding process.
Stand A55
User Vision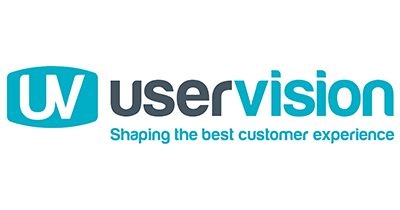 User Vision believes that the best customer experiences are grounded in an evidence-based understanding of customers and their behaviour. The company is a trusted partner to its clients, it delivers targeted insight into their customers, and uses it to drive strategy, increase revenue, and shape the best possible customer experiences.
User Vision's team is on hand to discuss the company's two decades worth of experience in the travel sector and how they can help you to optimise your end-to-end customer experience, both in-journey and as part of the wider relationship.
Stand E35
Custom SpA

Custom SpA, a leader in the aviation sector with different printing solutions (boarding passes and bag tags devices), has a worldwide coverage of 300 airports. Custom has been able to create a robust printing technology, fully operational and aesthetically winning: several innovations that lead to efficient and innovative functionalities, such as the "blind loading" and the auto-calibration.
It offers a real strategic support for the various airport technology integrators and useful for all the operators who face big numbers in terms of passengers, and a great effort that leads to improved functionality and reliability, as well as a lower TCO (total cost of ownership).
Stand E69
AirFi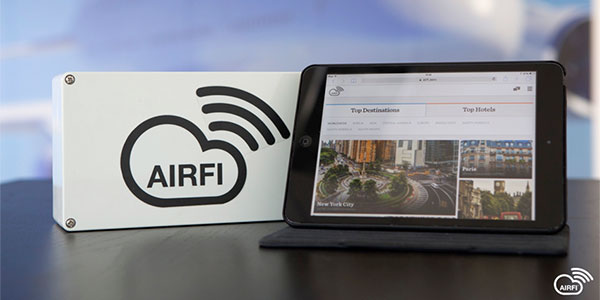 AirFi BV is the original portable IFE company. The award-winning AirFi Box is the market-leading portable wireless IFE platform with over 30 airlines and 300+ aircraft flying AirFi every day. AirFi is a proven, fast and cost-effective way to introduce a great new passenger experience and create new ancillary revenues streams for any flight length and every aircraft type.
AirFi provides a full turnkey solution service including premium content management. It integrates easily into existing airline logistics and requires no certification or aircraft downtime. AirFi's sister solution, Connected Crew, adds onboard retail EPOS capability. Multiple features are integrated into a single tablet app, enabling crew to increase onboard sales, create a paperless cabin and improve on-board service levels.
Stand E21
airfree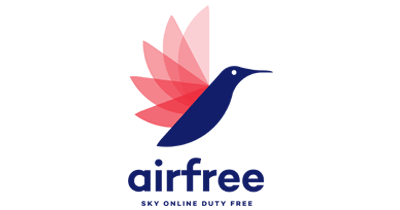 airfree is the first global air duty free marketplace co-operated with airlines. It allows airlines to unleash the international traveller duty free shopping potential before and during the flights with an e-commerce platform presenting the offer of eligible ground duty free retailers. Purchase pick-up will be done at departure, transfer or destination airport in a "Click & Collect" mode. airfree provides airlines a unique technology allowing seamless customer experience online despite low bandwidth and expensive internet connectivity in-flight. On top of technology, airfree manages multiple duty free retailers' and brands' connection to the marketplace and operates it thoroughly.
Stand E61
TouchStar Onboard Retail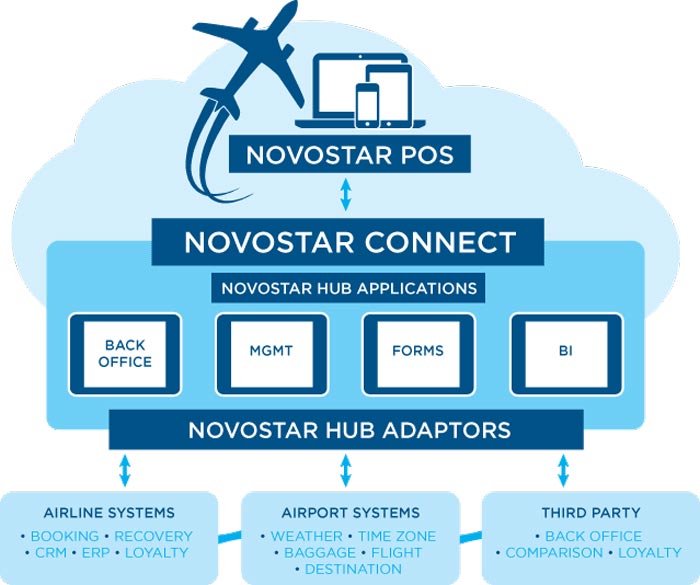 TouchStar (formally Novo IVC) was the first company to deliver a complete computerised on-board Point of Sale solution back in 1985. With more than 30 years of continuous development and evolution, the NovoStar product suite provides best in class onboard systems and all of the tools necessary to allow crew to deliver the best possible passenger experience.
Stand A30
Flightradar24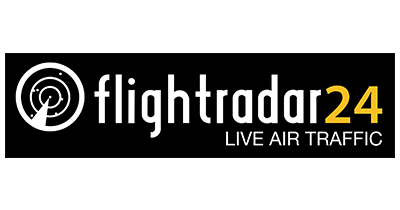 Flightradar24 tracks positions of aircraft in real-time and turns that data into engaging consumer and business applications. The data comes primarily from a proprietary, crowd-sourced network of 13,000+ so-called ADS-B receivers hosted by private individuals and companies all over the world and tracks in total 150,000+ flights per day. This network of ADS-B receivers is the largest in the world. In addition to ADS-B data, Flightradar24 is able to get positional data for non-ADS-B equipped aircraft through the use of Multilateration (MLAT). Data is merged with schedule and flight status data from airlines and airports to create a unique and independent flight tracking experience.
Stand A18
Copenhagen Optimization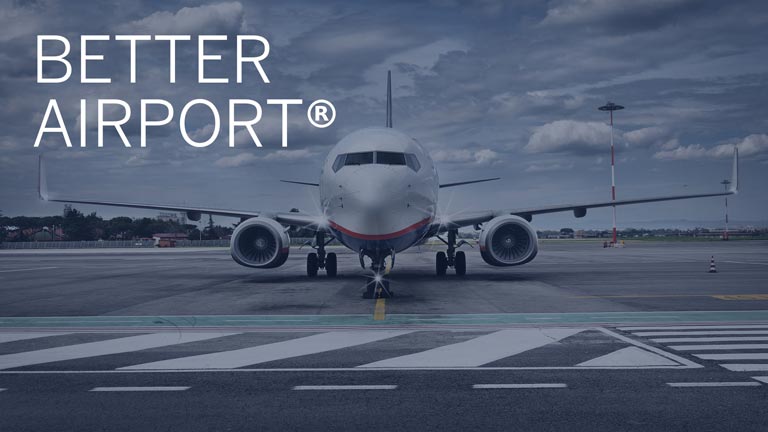 Copenhagen Optimization delivers solutions that enable its clients to improve their airport operation and thus passenger experience through enhanced planning capabilities. At FTE Europe the company will be introducing Better Airport – a cloud-based platform for the planning of all operational areas in an airport. Better Airport covers the full planning horizon – enabling airports to do capacity planning, budgeting, and effective planning using one common platform.
In cooperation, Copenhagen Optimization makes sure that its clients achieve the benefits from the optimal lane and staff demand planning.
Stand E79
In The Pocket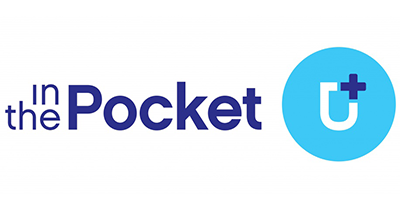 In The Pocket is a digital product studio, which makes digital products, platforms and services for mobile, the Internet of Things, virtual and augmented reality. From strategy to product launch, In The Pocket delivers value and growth.
The team of 75 has released hundreds of products that are used by millions of people every day. Its clients in the travel industry include Brussels Airport and Samsonite. Visit In the Pocket's booth and meet Harald, the end-to-end beacon platform: www.getharald.com.
Stand E59
GuestLogix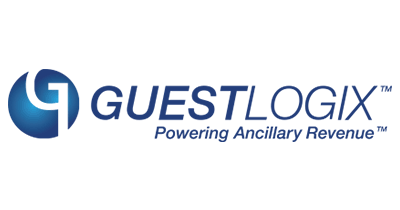 Founded in 2002, the GuestLogix market leading solutions have enabled travel operators to become highly successful retailers. For over 12 years, the world's leading airlines have relied on the GuestLogix payments and analytics solutions to help grow ancillary revenue while enhancing their passengers' experience. The head office is located in Toronto, Canada with skilled teams in China, the USA and UK who service over 60 customers from across the globe. In Dublin, you can talk to one of GuestLogix's experts about how they can boost your ancillary revenue and wow your passengers.
Stand A24
Stranded Flight Solutions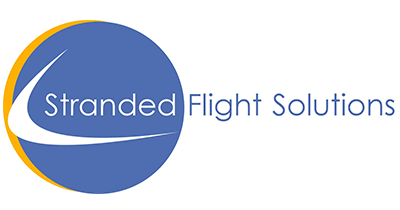 SFS360 is the Global Service Recovery Platform by Stranded Flight Solutions. This online Service Recovery Platform offers Global Network and Payment Solutions for your airline service recovery challenges. This means SFS360 supports the business through operational efficiency in dealing with interrupted, delayed, cancelled and overbooked flights. Vouchers and communications are provided to your passengers on mobile devices or through your hosts.
The SFS360 platform simplifies the accounting process and improves communication with your passengers for customer care and social media departments. Central service recovery handling with clear data will now be possible. Furthermore, Stranded Flight Solutions cooperates with your suppliers for whom there are no costs to offer their services through its platform. Stranded Flight Solutions helps you to increase passenger loyalty and improve customer experience with major cost savings during all irregularities.
Stand A49
Sedect SA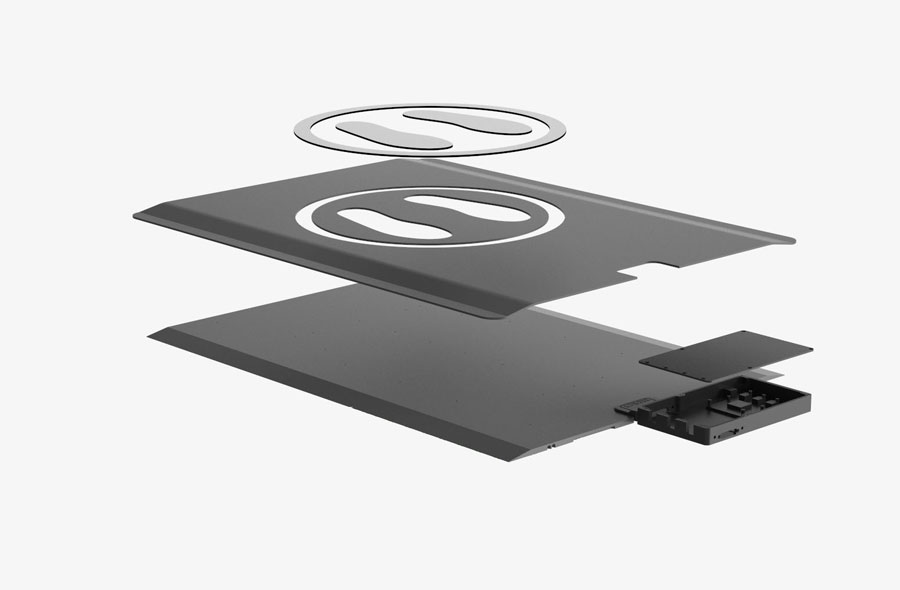 Get introduced to Seeflow SMD, Sedect's ultra-thin sensor for early detection of metal in passengers' shoes at airport security checkpoints. If improving throughput, enhancing the passenger experience or reducing stress in the security area is your concern, come and visit Sedect in Dublin.
Stand E37
15Below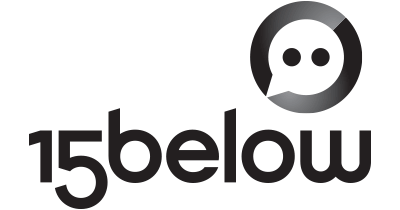 15below specialise in personalised passenger communications for the travel industry. Using its messaging platform, 15Below give airlines, rail and travel companies the technology and the know-how to stay connected with passengers at every stage of their journey – from booking to arrival and beyond. Whether it's managing unscheduled disruptions or sending personalised booking confirmations, mobile boarding passes or flight status updates, 15Below provides the systems and workflows to send tailored, real-time notifications to millions of travellers. Find out more about how SWISS, JetBlue, Ryanair and 40+ other customers use 15Below's system, or what they could do for you at FTE in Dublin.
Stand A28
LocusLabs

LocusLabs is a leading provider of indoor location solutions. Its location platform includes highly detailed and accurate airport terminal maps, points of interest, and indoor navigation/positioning capabilities using Wi-Fi and BLE-beacon technologies – all accessible via a software development kit (SDK) for incorporation into existing applications.
Customers include leading airlines and airports. Use cases include passenger and staff applications on platforms ranging from mobile, web, kiosks, large format interactive screen and in-flight entertainment systems. Come see how airports and travel applications are collaborating to provide a superior travel experience and improve business and operations through location.
Stand A32
Lyngsoe Systems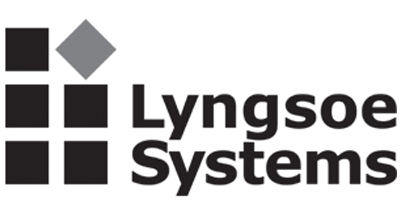 Do you want to know how you can offer new passenger services, improve your operations and comply to IATA Resolution 753 in the most cost-effective way? RFID for baggage handling and tracking enhances baggage performance with improved read rates in sortation, reduction of mishandled bags and improved customer satisfaction and loyalty. Lyngsoe Systems' product portfolio supports end-to-end baggage tracking with purpose-specific RFID read points and intelligent Internet of Things solutions designed for airlines and airports. Visit their stand at E19 and learn more. Here you will also see how baggage loading and reconciliation can be automated to optimise block time.
Stand E19
Comtrade Digital Services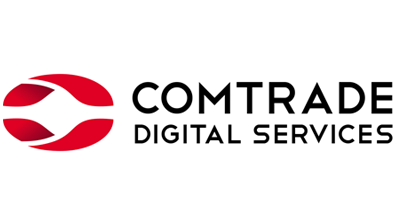 Comtrade Digital Services is a provider of strategic software engineering services and solutions. It enables companies across different industries to innovate faster and reinvent their business models digitally by using agile development methodologies, innovative technology and business acumen. The company focuses on global delivery and implementation in digital banking, mobility and travel, healthcare, logistics, public sector and telco. With over 25 years of hands-on experience Comtrade Digital Services has built a proven track records of successful projects with Ryanair, HMH, Vodafone, Skrill (PaySafe), BT, HP, Vanderlande, Addiko Bank, VitaSystems and Roche. Comtrade Digital Services has over 1,500 employees.
Stand E81
AirPortr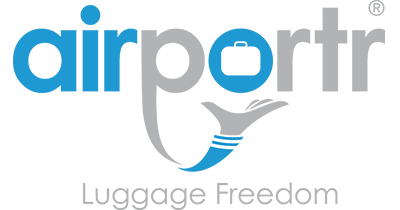 AirPortr was set up by three frustrated frequent flyers that met through coincidence, but shared a vision to create and shape a better way to travel. Launched in 2014, with European first, shaping the next generation of seamless travel. AirPortr has delivered thousands of bags to date and has a 98% positive customer feedback rating on feefo. AirPortr + Bag Check-In is the first service of its kind in the UK launching simultaneously in Heathrow, Gatwick and London City Airport for all British Airways passengers.
Stand A41
CX Index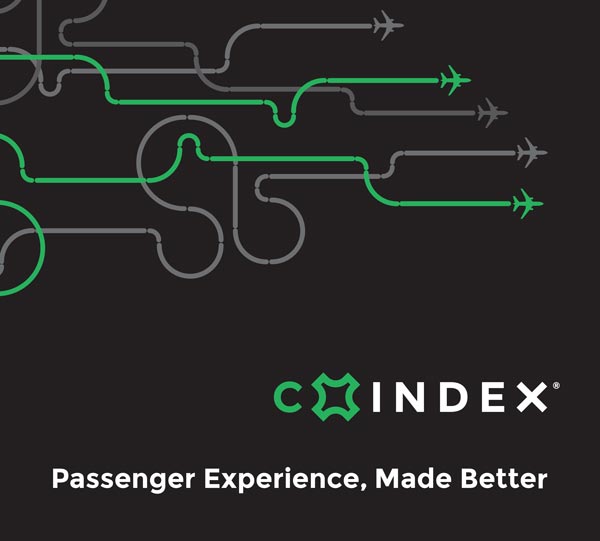 CX Index is an award winning SaaS provider of Voice of the Customer Intelligence and Analytics. Brands like AirMiles, Achmea, CarTrawler, Genesys and Selfridges Group trust CX Index to capture feedback on hundreds of thousands of interactions every day in measuring and monitoring customer experience. The CX Index platform removes unnecessary complexity from complex decisions by taking the pain out of data integration with a choice of APIs and other data integration points to deliver the context that is vital to move the dial on customer experience performance.
It has been lauded by industry analysts Ovum as a business that can "disrupt the traditional benchmarking industry". It's a culture of continuous innovation and outstanding service that set CX Index apart. At FTE in Dublin, you will be able to see a demonstration of how to extract ROI from customer experience.
Stand A51
AviaVox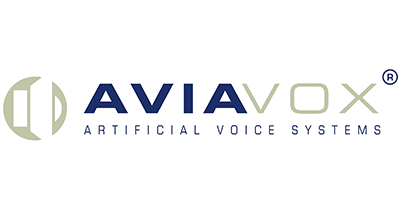 AviaVox is a leading provider of Intelligent Artificial Voice Systems for airports and airlines. The company has developed a phoneme technology with which a remarkably high level of guaranteed natural speech in many languages can be generated. The quality is unique in the world and cannot be distinguished from a human voice. AviaVox persists in its commitment to implement cutting-edge technology innovations. Its goal is to achieve uncompromising products of the highest available quality that assist in increasing the customer experience at the airport, listening to announcement with a high intelligibility.
Stand E92
Grab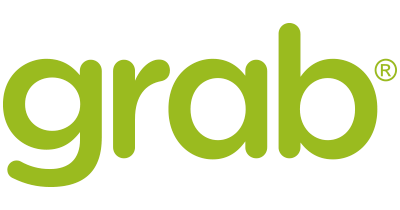 Grab, the airport e-commerce platform, is transforming airport commerce by breaking down the barriers of time and location. Time-pressed travellers, crew and airport employees can discover stores, order and avoid the line with express pick up. Visit the exhibit to learn about Grab's turn-key mobile ordering platform which is available to airline and airport partners to embed within their existing digital channels. Learn about integrations with wayfinding and indoor location services, loyalty programmes, automation of irregular operations restaurant vouchers and beyond.
Stand A34
Leighton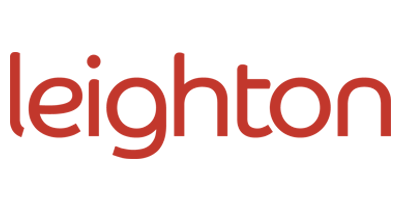 Leighton is an award-winning integrated technology business. It uses vision, creativity and expertise to connect businesses with its customers and drive commercial success across multiple touchpoints. Working with Leighton isn't just about achieving the end result, it's about what you do to get there, changing the way you think about your business and the benefits of digital forever. Leighton works with the likes of British Airways (helping with their digital estate for over 16 years), International Airlines Group, IKEA, Sage, ATG Ticketing and many more.
Digital is no longer a peripheral nice-to-have but a powerful asset that can truly make or break a business. If embraced, digital can help businesses find new ways to achieve their goals and requirements as they march forward into a digitally driven future. Leighton works on the principles of helping business gain the most from digital, either generating additional revenue or introducing operational efficiencies meaning you and your team can focus on the stuff that really matters.
Stand E27
SkyGuru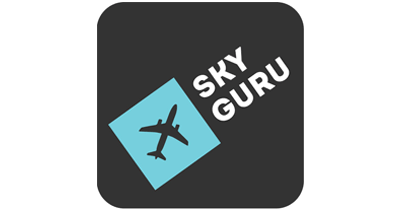 Ladies and gentlemen, this is your airplane speaking! SkyGuru's main goal is to keep passengers informed, entertained and calm. SkyGuru provides real-time commentary on what is happening and why, and what to expect next during your flight, without being connected to any external source of information. Its unique technology analyses professional aviation data and makes predictions on flight processes. Using the sensors of a mobile device, SkyGuru confirms our predictions and explains aircraft movements, unfamiliar sounds and even passengers' sensations, all in real time.
SkyGuru aims to create a totally new flying experience for passengers around the world. SkyGuru technology has proved to be of great interest not only to passengers, but also to aircraft manufacturers, airplane engine manufacturers, airports, airlines, IFE and CSP providers. Curious to know more? See a demo and learn more about SkyGuru technology at FTE Europe and FTE Ancillary in Dublin!
Stand E29
Nobox HR Outsourcing Limited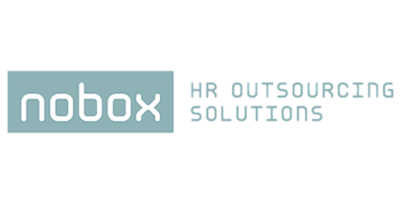 Nobox is a multi-brand recruitment business based in Dublin, and provides recruitment, training and employment solutions to the aviation sector. It currently manages over 6,000 employees for its clients, across 22 European countries.
During the event, Nobox will be showcasing its Cabin Crew Recruitment and Training produce offerings. It is currently in the final stages of being certified as a Cabin Crew Training Organisation. This will mean that later this year, Nobox will be in a position to issue independent EASA Attestations of Initial Safety Training to candidates who have successfully completed its training course in line with EES No: 3922/91 Annex III.
Stand A16