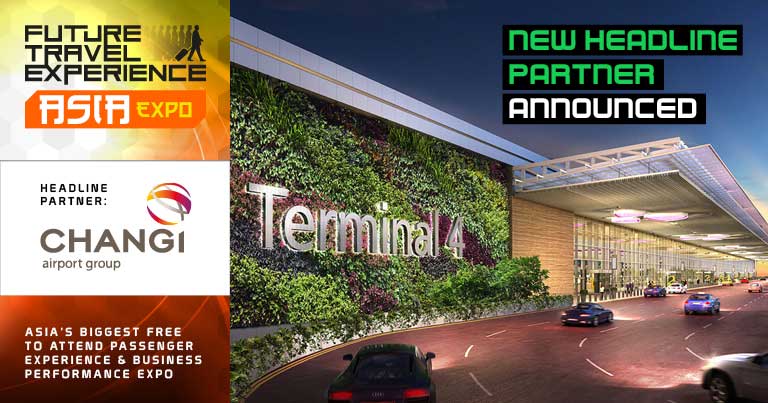 Future Travel Experience (FTE) today announced that Changi Airport Group (CAG) is an official Headline Partner of Future Travel Experience Asia EXPO 2017, which will take place at the Marina Bay Sands in Singapore on 7-8 November 2017.
FTE Asia EXPO 2017 is Asia's biggest free to attend passenger experience and business performance expo, and will attract 2,500 air transport and travel sector executives, representing a wide range of organisations including airlines, airports, suppliers, ground handlers, technology companies and industry associations.
The event will provide an unrivalled platform for the industry's most innovative solution and service providers from across Asia and beyond to showcase their latest products that have been developed to help airports and airlines improve end-to-end customer experiences, reduce costs, increase revenues and enhance operational efficiency.
As well as a major expo of new products, services and concepts, the free to attend Future Travel Experience Asia EXPO will include two conferences focusing on four core areas: customer experience, digital innovation, ancillary revenue and passenger loyalty. The event will also host the 3rd Future Travel Experience Asia Awards ceremony, in which airports and airlines from across Asia will be recognised by region for their customer experience leadership.
Tan Lye Teck, Executive Vice President, Airport Management, Changi Airport Group, said: "Changi Airport Group is pleased to support FTE Asia EXPO 2017 as Headline Partner, to bring together like-minded industry experts to share the latest trends and technologies, and find solutions to enhance the travel experience of passengers worldwide."
Daniel Coleman, Founder and Event Director, Future Travel Experience, said: "Singapore's Changi Airport is a global reference site for customer experience excellence and I am delighted that Changi Airport Group is supporting FTE Asia EXPO 2017 as Headline Partner. 2017 is a special year for CAG as it prepares for the opening of the new Terminal 4 at Changi Airport, which promises to redefine the airport experience through self-service and biometric technology innovation.
"With this in mind, it is fitting that CAG is supporting FTE Asia EXPO, the 7th FTE event in Asia, which will bring together the key stakeholders from across the air transport and travel sector to explore the latest technologies and trends that will define the future of our industry."
Visit the FTE Asia EXPO 2017 website