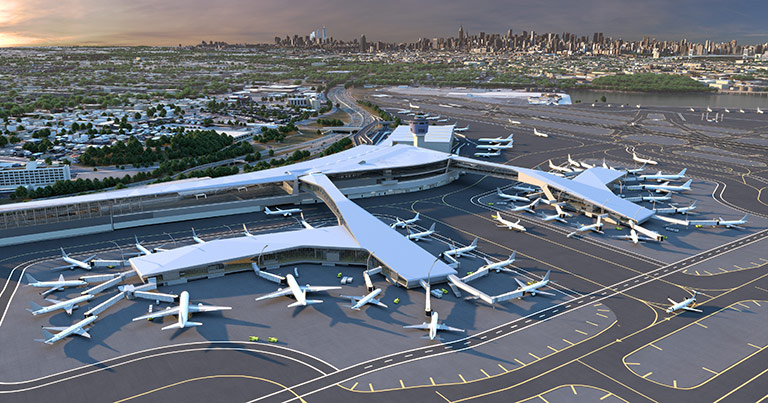 With the $5.1 billion redevelopment of LaGuardia Airport's Central Terminal B well underway, efforts are now being made to completely redefine the customer experience. The man ultimately responsible for this is Ed Baklor, a former Disney and WestJet VP and now the Chief Commercial Officer at LaGuardia Gateway Partners (LGP), the private entity redeveloping Terminal B through one of the largest public-private partnerships in aviation history.
During a recent catch-up with FTE, Baklor explained that a number of new products and services are being tested in the existing terminal at LaGuardia, with a view to implementing them in the new Terminal B. In his own words, LaGuardia Gateway Partners is essentially "using the old building as an incubator".
Vantage Airport Group – one of LGP's equity partners, along with Skanska and Meridiam – also manages terminal operations. This allows LGP to leverage Vantage's customer-centric airport experience from around the globe into the operation.
More than $5 million is being spent across the existing terminal on upgrades to things like lighting, air conditioning, roof repairs, restrooms and carpets, but it is the investment in new technologies that has potential to shape the new LaGuardia Central Terminal B experience.
Among the technologies being explored is beacon technology, which is being used to measure waiting times. Arriving passengers can find up-to-date taxi queuing times on big screens, along with information on alternative public transport options. Meanwhile, those preparing for security checks can see how long it will take them to complete the process.
"De-stressing the situation and taking the anxiety out not only makes it a better experience, but the guests have a much higher propensity to shop and dine if they know exactly what their journey's going to look like," Baklor explained. If the beacon technology has a positive impact on the customer experience, it will be implemented in the new terminal.
The technology that could make the biggest difference, though, is the introduction of common use technology across the new terminal, including at the gate. This will create much-needed operational flexibility for airlines, who will also benefit from the fact that aircraft will be able to taxi 360-degrees around the terminal, which should help to reduce queues on the tarmac and, in turn, minimise delays.
A sense of place and a touch of fun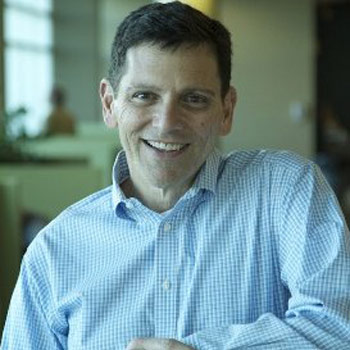 LaGuardia Gateway Partners is also keen to ensure that the new Central Terminal B reflects New York as a destination. Artwork of New York and by New Yorkers will be installed, and the F&B and retail stores will "bring a sense of New York to the airport".
Vantage Airport Group's customer-focused philosophy is already filtering through and is inspiring a number of initiatives, which could become commonplace in the new terminal. For example, bands have played in the food court on peak days and a "LaGuardia B Fun Squad" has been tasked with the challenge of keeping passengers entertained while queuing (think improvisational actors, card tricks, juggling and New York trivia).
LaGuardia Gateway Partners' staff members have also been encouraged to spend time at the front door of the airport, welcoming travellers and asking if they can be of any assistance. Baklor explained that this is all part of "creating a culture and an environment where everyone understands that we are there for the guests". Furthermore, the volunteer programme is being expanded to ensure travellers always have someone to turn to if they have a question or concern.
'Service needs to be seamless'
While technology will play an important role in creating a more seamless customer experience in the new-look Terminal B, Baklor told FTE that he and his colleagues will never underestimate the power of people. "Creating that sense of culture around what service elements look like is critically important," he said. "The technology side is key and it needs to be seamless across the airport but the service needs to be seamless across the airport as well.
"You can invest in all that technology, F&B, merchandising and so on, but if you don't have the service element behind it you're not going to bring it off."
Further highlighting his point, Baklor quoted Walt Disney, who once said: "You can design and create and build the most wonderful place in the world but it takes people to make the dream a reality".
"Quoting Walt Disney might sound a little cliché, but it's so true," Baklor added. "We have dreamed this amazing facility with world class experiences but it takes people to bring that to life."