Future Travel Experience Asia EXPO 2017, which will take place at the Marina Bay Sands in Singapore on 7-8 November 2017, is Asia's biggest free to attend end-to-end passenger experience and business performance expo. Delivered with the official support of Changi Airport Group (CAG) and the Airline Passenger Experience Association (APEX), the expo will play a vital role in helping airlines and airports decide which solutions to invest in as part of their strategies to improve customer experiences, reduce costs, increase revenues and enhance operational efficiency both on the ground and in-flight. Here we highlight a selection of the products and services that attendees can expect to find in the exhibition.
SITA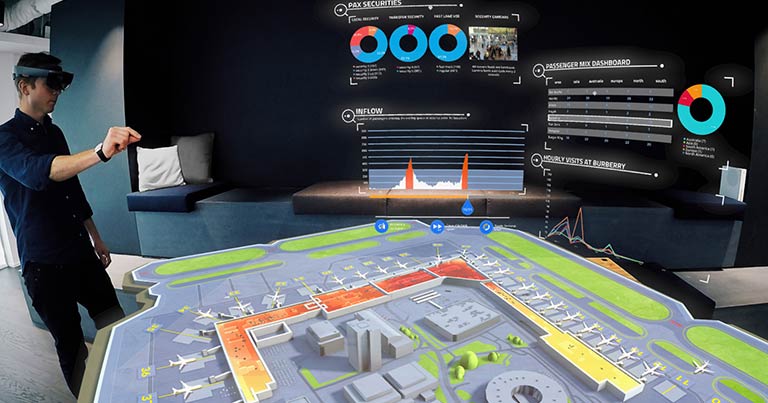 SITA is the communications and IT solution provider that transforms air travel through technology for airlines, at airports and on aircraft. Its portfolio covers everything from managed global communications and infrastructure services, to eAircraft, passenger management, baggage, self-service, airport and border management solutions. Owned 100% by more than 400 air transport industry members, SITA has a unique understanding of its needs and places a strong emphasis on technology innovation. Visit SITA's booth at FTE Asia EXPO 2017 to see the latest innovations developed to redefine the way we travel.
• Robotics: KATE, an intelligent check-in kiosk that will autonomously move to congested areas in the airport;
• Mixed Reality: A new way to visualise and interact with an airport's operational data using HoloLens;
• Biometrics: SITA Smart Path uses a single identification token at every step in the passenger journey.
Panasonic Avionics Corporation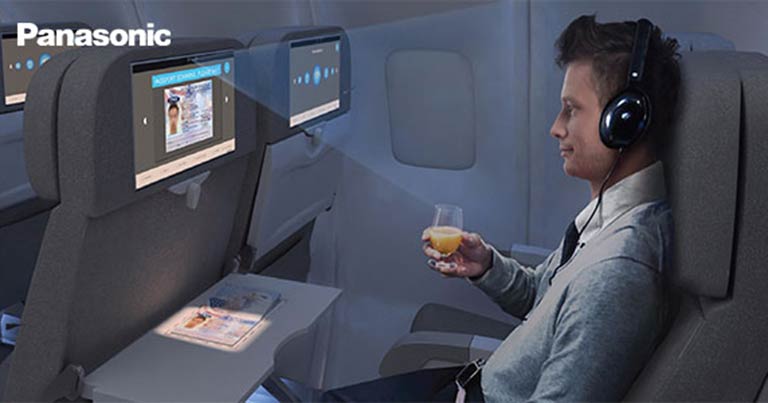 Panasonic Avionics will be highlighting various elements from its comprehensive ecosystem. Visitors can experience the NEXT immersive VR demo, companion app, biometrics, seatback wireless charging and more at FTE Asia EXPO 2017. For over 35 years, Panasonic Avionics has focused on two objectives – strengthening the connection between airlines and their passengers, and enabling them to operate more efficiently. In order to do that, Panasonic designs, builds, implements and maintains inflight entertainment and connectivity (IFEC) solutions tailored to each airline's specific business needs. The key enabler is the industry's most capable and award-winning IFEC platform, empowered by an unparalleled ecosystem of partnerships, applications, tools, and service infrastructure. Panasonic's solutions allow airlines to increase the value of their brand, foster passenger loyalty, generate ancillary revenue, and reduce their operating cost.
RIMOWA Electronic Tag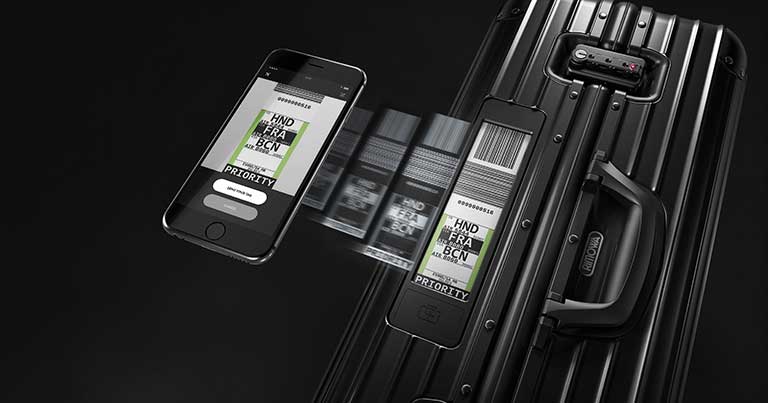 Once again, RIMOWA redefines travel by providing the first, fully integrated digital luggage solution: RIMOWA Electronic Tag. RIMOWA suitcases are equipped with an integrated E-Ink display, which replaces the airline issued paper luggage tag. By using their smartphone, travellers can check in their suitcase and send the luggage data to their digital bag from the comfort of their own home, and drop it off within seconds at the airport – without any fuss and time pressure. The partner network is being continuously expanded with leading global airlines, airports and luggage handling companies in order to provide a seamless and connected travel experience.
Register for your FREE pass
Inmarsat Aviation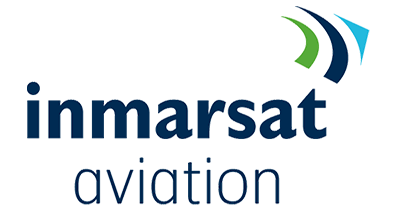 With over 25 years' experience in commercial and business aviation, Inmarsat believes that no other connectivity partner has a deeper understanding of customers' needs and the opportunities reliable, high quality broadband promises them. Today over 200 airlines rely on Inmarsat services, and now, its next generation solutions make the full potential of the complete connected aircraft a reality. Inmarsat Aviation's services, including GX for Aviation, European Aviation Network and SwiftBroadband-Safety, support digital transformation from cabin to cockpit. Reliable, high-speed connectivity that gives its customers the confidence to launch inflight innovations that deliver commercial advantage. Find out more at FTE Asia EXPO 2017.
ICM Airport Technics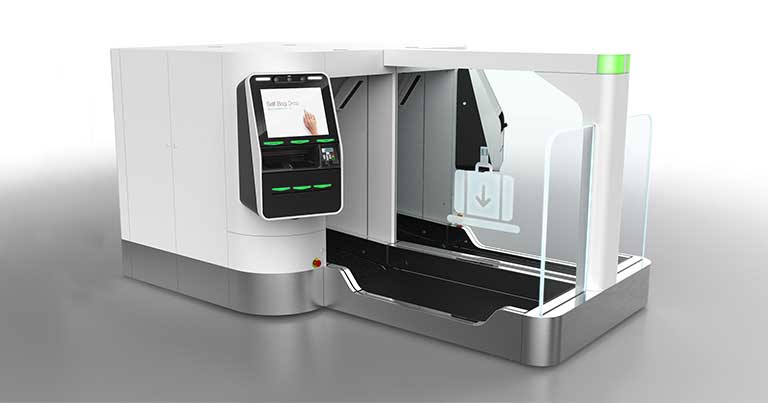 ICM Airport Technics' Auto Bag Drop units continue to lead the way with the most comprehensive range of self-service bag drop products. Having processed close to 54 million bags worldwide, ICM is an established global leader in providing airports with either retro fitted or replacement type self-service bag drop systems. ICM is a front-runner in applying the latest technologies including biometrics to deliver an exceptional customer experience. Delta Air Lines, Singapore Changi Airport, London Heathrow Airport, Air New Zealand and British Airways are among the latest recipients of ICM products.
AirFi
The world's first and original portable IFE. With 43 customers and over 5 million box-flying hours since January 2015, AirFi is one of the world's most successful innovations in the IFE space. Visit AirFi at FTE Asia EXPO to experience the latest innovations and trends. New features will be shown on what one can do with a system as flexible as the AirFi box, streaming not only video content but also television content.
Register for your FREE pass
DESKO
DESKO develops professional hardware for passport and boarding pass scanning, access control, security checks and passenger handling in both self-service and agent-based environments. At FTE Asia EXPO 2017, the company will present the next generation of the well-proven PENTA full-page scanner platform. It provides a multifunctional solution to improve the entire passenger journey at the airport. Within a second the PENTA Scanner reliably reads passports, ID cards, visas and boarding passes. From check-in to boarding – DESKO devices speed up your workflows and guarantee an enhanced passenger experience.
digEcor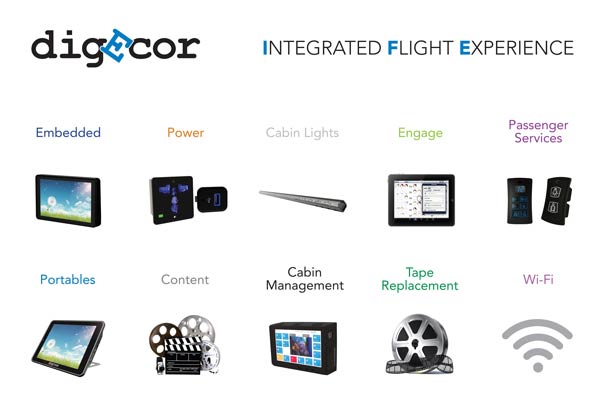 Start today. Add competitive advantage that delivers ongoing passenger enhancements for years to come. With the only fully integrated solution from a single source available in the market, digEcor designed its modular platform to suit all airlines' needs at any pace to suit your investment. Comprising embedded, streaming and portable inflight entertainment, USB and 110V power, LED lighting, passenger service solutions, cabin management, applications to optimise the customer service delivered by crew and more. With 14 years' experience of listening to airlines, digEcor has solutions to help you deliver the best experience for your passengers.
Rockwell Collins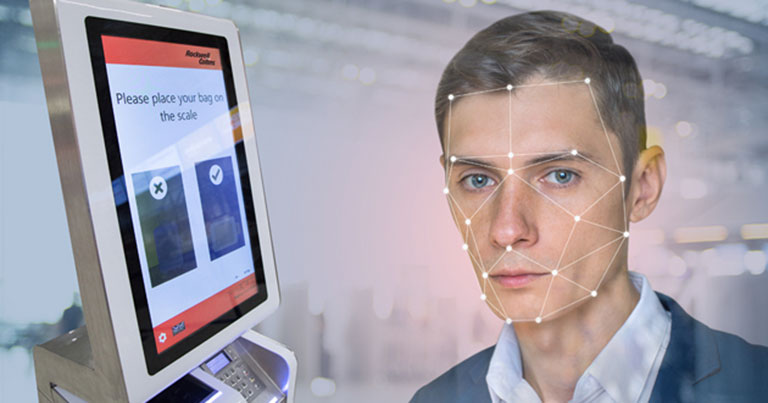 Over 170 airports, airlines and ground handlers around the globe rely on Rockwell Collins' ARINC integrated airport solutions. Visit the company's stand to see its first common use touchless self-bag drop solution which enables PCI compliance and find out how using Rockwell Collins cloud technology will allow airlines and airports to deploy systems faster than ever. Its efficient and cost-effective shared systems feature biometric identity management for use on common use check-in, security access points and boarding gates supported by its integrated suite of Airports Operational products. Rockwell Collins creates integrated solutions for airports of all sizes.
Register for your FREE pass
QuietOn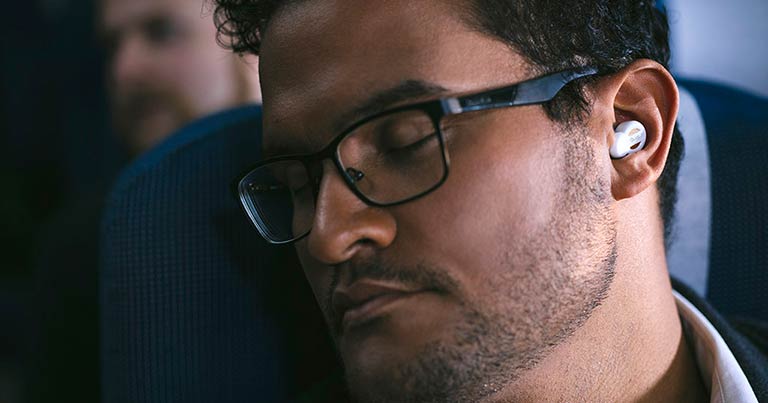 QuietOn earplugs combine active noise cancellation and acoustic noise attenuation to bring you a bubble of quietude in a world full of distractions. The earplugs are designed with small and easy to carry feature, making it a perfect companion for flying. Active noise cancelling technology significantly reduces the low frequency sounds. With noise reduction level up to 40dB, QuietOn earplugs make airplane cabin noise sound like a faint hum. QuietOn reduces stress level caused by noise from engines, airstream outside and airflow inside, turning your flight into a break. Visit QuietOn at FTE Asia EXPO 2017 to find out more.
BAGTAG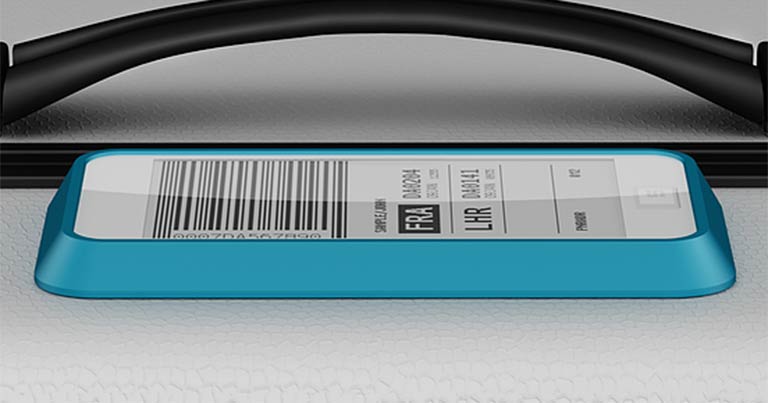 BAGTAG is the traditional thermal paper baggage label re-invented. It is a turnkey solution that allows passengers to beat the queue at the airport and save precious time. With BAGTAG passengers can check-in their bags from anywhere and drop them off at the airport in a matter of seconds. As a result, less baggage drop-off counters and staff are needed, which significantly reduces operational costs and greatly enhances passenger experience. Furthermore, the BAGTAG's embedded RFID chip leads to less lost luggage and enables easier compliance with IATA resolution 753.
Bluebox Aviation Systems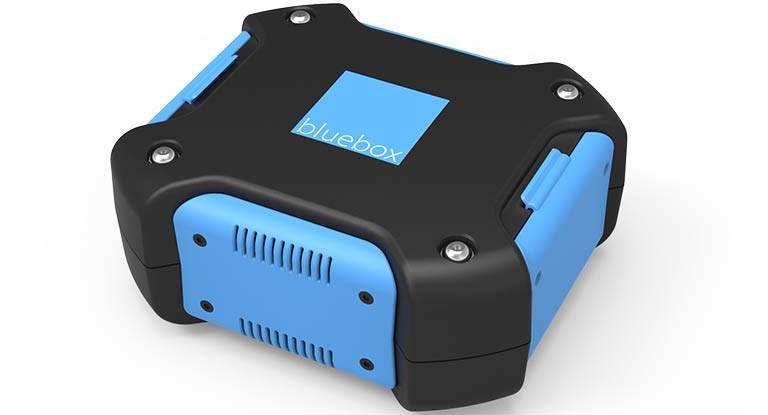 Bluebox provides innovative IFE platforms ideal for various airline requirements – service enhancement, ancillary revenue generation, service recovery and accessibility. Portable: Bluebox Ai and Bluebox Hybrid iPad-based solutions are approved by all six major Hollywood studios to deliver pre-loaded EWC as well as other video, audio, reading and gaming content. Bluebox Hybrid is also approved for connection to wireless streaming systems.
Wireless: Bluebox Wow (portable) and Bluebox wIFE (fitted) wireless systems stream content to passenger- and airline-owned devices. Bluebox Wow won the 2017 'Handheld and/or Wireless IFE system' Inflight Award. Bluebox's global support network spans Europe, the US, Australia and Singapore.
Register for your FREE pass
eezeetags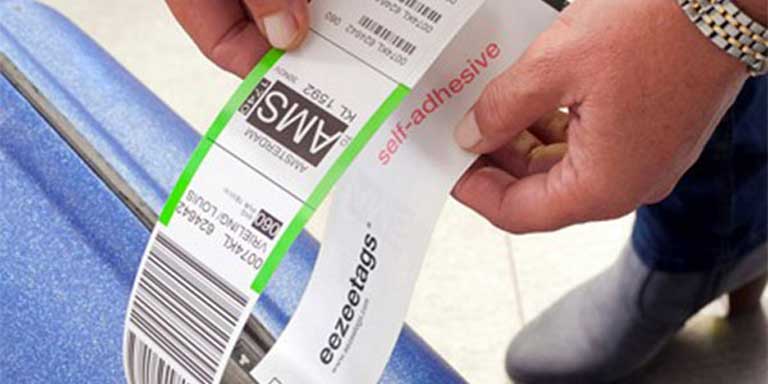 Self-service bag drop in less than one minute. Optimising passenger flow and minimising check-in hassle are two common airport goals being met by the increasing presence of self-service bag drop machines. Eezeetags can help create a seamless travel experience to keep passengers smiling, and lower operational costs. In eezeetags' opinion, the hardware around a self-service bag drop solution is of course really important, but the company strongly believes that the real ROI is in the complete end to end process, and a main (time and experience) part of the process is the passenger tagging a bag. If this is easy, intuitive and without mistakes, the whole process benefits. That is why eezeetags were invented. At FTE Asia EXPO 2017 you can experience for yourself how easy it is to tag a bag with an eezeetag.
IFPL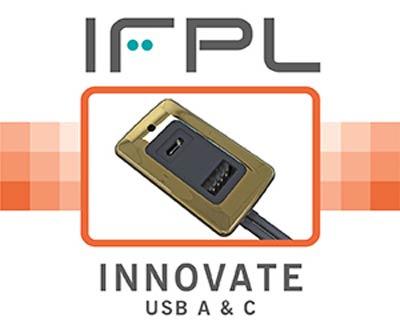 IFPL, the inflight entertainment and connectivity (IFEC) specialist, will be showcasing its latest products at FTE Asia EXPO 2017. With consumer devices adopting USB-C, IFPL has engaged its customers and will demonstrate new products that enable a simple transition from USB-A to USB-C. In addition, IFPL's latest audio jack technology, contactless payment solutions and a range of IFEC products will be on display. The expert team will be on hand to discuss any requirements you may have.
Materna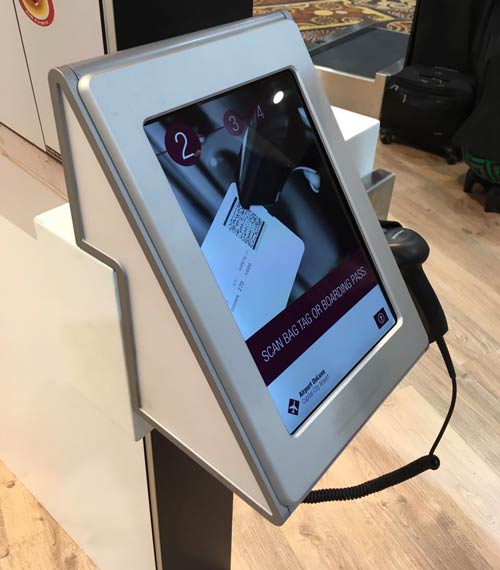 Materna is a leading provider of services for automated passenger handling to airlines and airports: from kiosk check-in and self-bag drop hardware through to software implementations as well as service delivery and maintenance. These include CUSS-based applications for kiosk, online check-in, automated self-bag-drop and solutions for secure access and self-boarding. As part of Materna's Integrated Passenger Services, its bag drop solutions provide quick, easy and secure baggage drop-off for one- and two-step processes, which can easily be integrated into existing systems and infrastructures. At FTE Asia EXPO, Materna will launch its brand new retrofit solution for the fastest way of self-bag-drop.
Register for your FREE pass
Retail inMotion

Retail inMotion is a specialist in the onboard retail business, driving ancillary revenue and reducing in-flight costs for over 35 airlines across five continents. The company offers effective onboard retail services, innovative technology solutions and award-winning retail products to help you deliver an all-new onboard retail experience to your passengers.
Damarel Systems International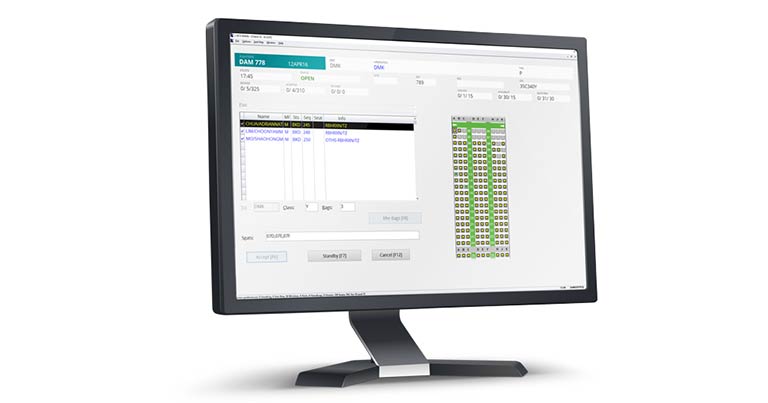 Need a first class check-in system? It was 20 years ago when Damarel launched its L-DCS at McCarran International Airport, Las Vegas. Now it's used in over 50 airports worldwide and processes over 30 million passengers every year. No need to roll the dice – choose L-DCS for a reliable, scalable and user-friendly DCS at a fraction of the cost of other systems. What would you do if your primary DCS failed? Could you continue to provide a quality experience to your passengers, comply with all security regulations and keep your airport moving? Don't gamble with your reputation – choose Backup DCS from Damarel and beat the odds. Damarel works closely with its users to develop a business continuity plan to suit them. It's not just peace of mind, it makes perfect financial sense.
AviaVox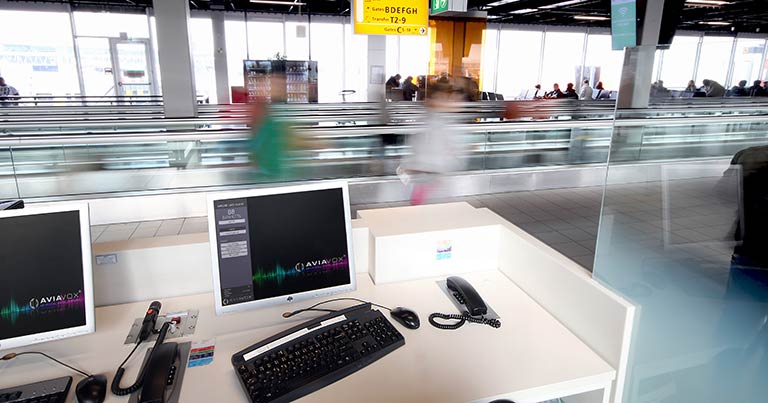 AviaVox intelligent announcement systems are specifically designed for airports and airlines. With the unique AviaVox phoneme technology, natural announcements can be generated fully automatically in a multitude of languages. AviaVox has intensively studied the information needs of passengers, airports and airlines, and has structured its automatic announcements in such a way that it gives maximum support to the efficiency of passenger flows. As a result, the AviaVox system significantly improves communication between an airport and its passengers, and contributes considerably to a positive customer experience of both passengers and airlines.
Register for your FREE pass
PrehKeyTec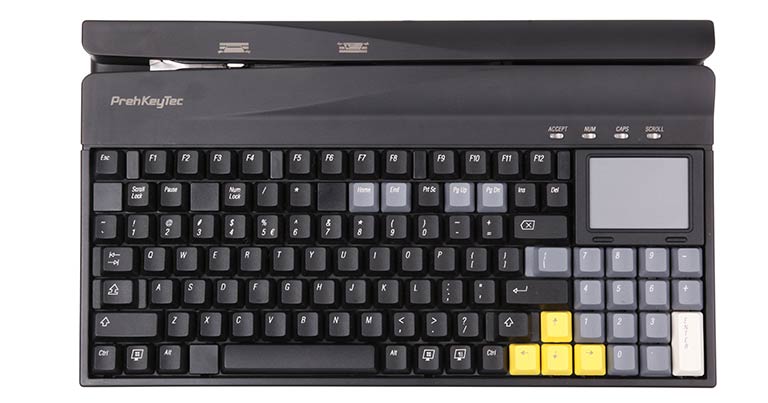 PrehKeyTec is a leading German manufacturer of top quality data input products like passport reading keyboards and passport scanners. These high quality devices make even the most complex application simple. The robustness of its products enhances data input and simplifies operator training, greatly reducing the learning curve for new agents and operators while improving the data input experience and efficiency of users as a whole. The reliability of its German-manufactured devices has made them the products of choice in airports and for airlines.
Xovis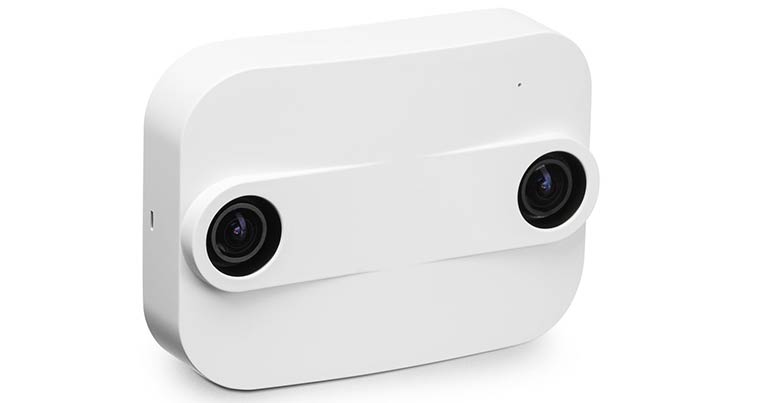 Swiss-based Xovis is the market leader in people flow monitoring. More than 45 international airports count on Xovis to measure numerous KPIs such as waiting times, process times and passenger throughput. Based on the gathered data airports optimise the planning of resources and the use of infrastructure. The combination of 3D sensors and software solutions stands out with unmatched accuracy, reliability and ease of use. The system includes a sophisticated data privacy concept and does not depend on signal emitting devices. You can visit Xovis at FTE Asia EXPO 2017 to experience the technology in a live demonstration.
Access IS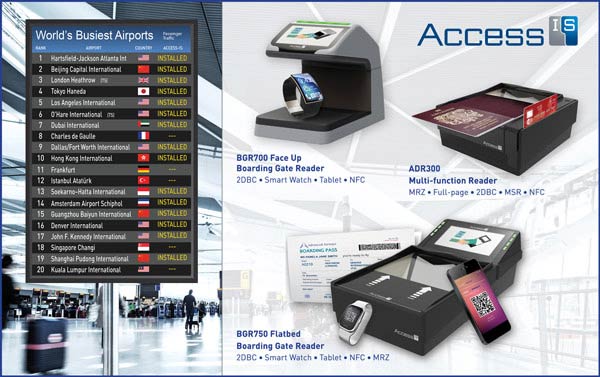 Access IS designs and supplies innovative data capture solutions for desktop and self-service airport applications worldwide. Products include: ATOM compact OEM passport-reader, Boarding Gate Readers (BGR) with NFC and passport, ID card & 2D barcode OEM readers for kiosks and passport/card readers for integration with tablets and mobile PCs. Visit Access IS at FTE Asia EXPO where the company will be highlighting its latest BGR750 flatbed boarding gate reader. Already installed at Las Vegas' McCarran International Airport, it's designed to read all 1D/2D barcoded boarding passes (BCBPs) from paper, smartphones and tablets and can, via simple firmware upgrade, have MRZ reading added later.
Register for your FREE pass
Kaba Gallenschütz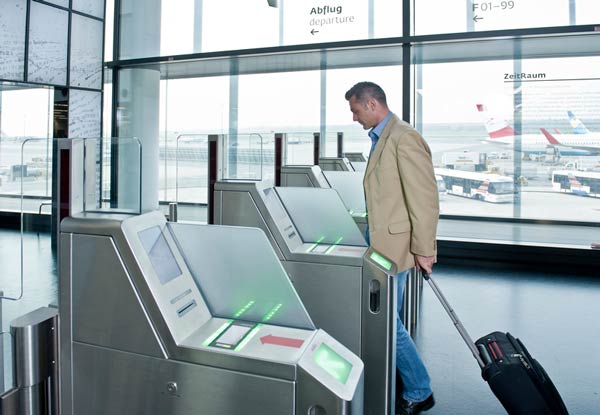 Kaba Gallenschütz will demonstrate the complete end-to-end passenger process from initial enrolment to final boarding. On display will be the state-of-the-art solution for self-boarding and boarding pass control, Argus HSB-M03 with a facelift design including biometrics. Enrolment occurs on the unit itself, not on a kiosk. It is completed with the Pax Check software. Kaba Gallenschütz is a subsidiary of dormakaba. The group offers a broad portfolio for access and access control solutions.
Embross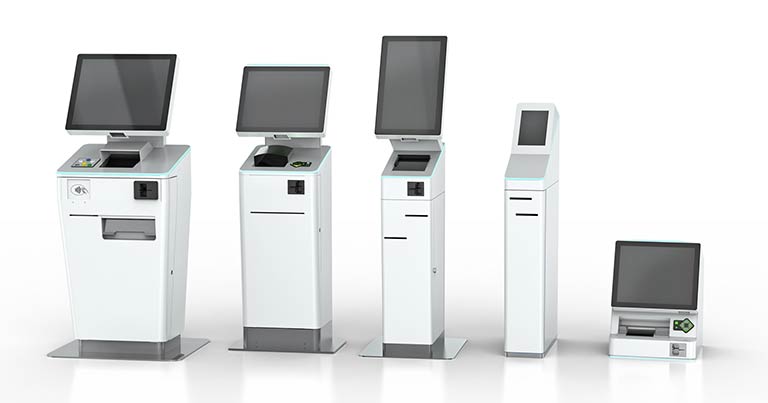 Embross is a dynamic technology company with more than 30 years of experience developing innovative hardware and software solutions for passenger self-service. Its multinational operation has offices in Canada, USA, Australia, Singapore, India and Switzerland. Embross North America, based in Toronto, Canada, provides kiosk design, engineering, fabrication and assembly, support and the company's full software team. Embross' facility in India builds a range of unique composite-designed mobile kiosks. Embross Australia provides software and technical support for customers in the Asia-Pacific region. In May 2015, Embross acquired IBM's Travel & Transportation kiosk division. Combining the extensive experience and portfolio of the IBM team with the dynamic and progressive Embross culture and product approach, the Embross brand has continued to go from strength to strength.
Vision-Box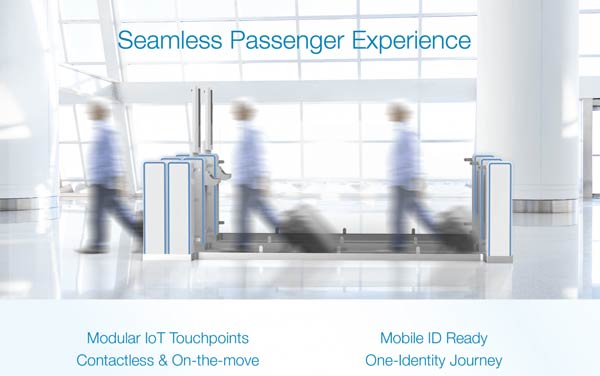 Vision-Box is a leading provider of automated border control and passenger experience solutions, having deployed over 2,000 electronic identity management systems around the world in over 80 international airports. Its portfolio for airports, airlines and immigration authorities includes integrated biometric-based solutions for check-in, entry-exit, API/PNR, baggage drop, security checkpoints, border control and self-boarding.
At FTE Asia EXPO 2017 you can experience the Vision-Box Seamless Airport 4.0: 4.0 common-use multi-stakeholder Services Platform Orchestra™ for end-to-end passenger experience management; web-based business-driven airport analytics tool for insightful discoveries, Dashbox™; the digitalisation of the airport experience through mobile ID; and IoT passenger interaction solutions ready for on-the-go transactions, offering a unique, personalised interaction with travellers and the best-in-market facial biometric recognition performance at both short and long range.
Register for your FREE pass
Airport Lounge Development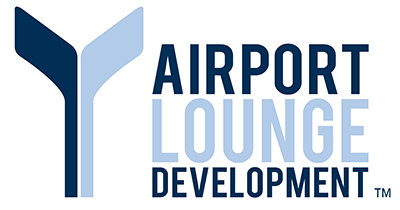 Airport Lounge Development, a part of the Collinson Group, is an expert lounge solution provider for airports and airlines. Airport Lounge Development can help to increase revenue and efficiency, add lounges to your network for your premium customers, or help to renovate an existing lounge or utilise an empty space. With preferred access to the Priority Pass network of frequent flyers, Airport Lounge Development is uniquely placed to deliver immediate substantial guest volumes to lounges globally. With 18 lounges in its current network across the US and the UK and a significant portfolio of airline partners, Airport Lounge Development is positioned to be the preferred lounge partner of airlines and airports globally.
Custom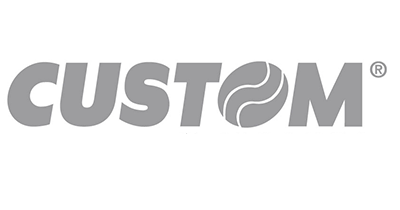 Custom has been able to create several innovations that lead to efficient and innovative functionalities, such as the "blind loading" and the auto-calibration that – through CCD auto-calibrating sensors – is able to guarantee the absence of paper waste without any moving components. Its products maintain the multi-feeder option, which is useful for reducing waiting times, increasing printing volumes, and the configuration for RFID option and integrated barcode scanner. Custom products offer real strategic support for the various airport technology integrators and are useful for all the operators who face big numbers in terms of passengers.
Gunnebo

Airport security gates play an essential role in airport security, making it possible to process passengers quickly without compromising on security. Gunnebo airport security gates meet national security standards for passenger processing at pre-security, boarding, immigration and baggage reclaim locations. Gunnebo's pre-security gates, immigration gates, boarding gates and anti-return gates help to ensure that travellers spend less time queuing and more time in the commercial areas of the airport. Accredited by authority standards for connection to CUTE® systems, the airport security gates simplify passenger travel, reduce operating costs and free up staff to allow them to focus on other duties.
Register for your FREE pass
Simpleway Europe

Simpleway brings a revolution in communication between airports, airlines and passengers via a unified information platform which processes data provided directly by operators or data sources and passes it on to passengers using audio messages, displays, LED panels, information booths, mobile telephones, websites and social media networks. Find out more at FTE Asia EXPO 2017.
Data Device Corporation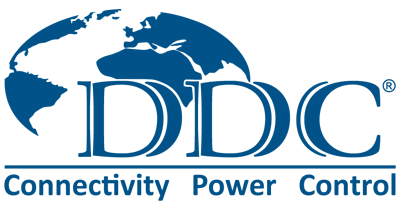 Data Device Corporation (DDC) is a world leader in the design and manufacture of high-reliability connectivity, power and control solutions (data bus; power distribution and conversion; motion control) for aerospace, defense and space applications. With awards for quality, delivery and support, DDC has served these industries as a trusted resource for more than 50 years, providing proven solutions optimised for efficiency, reliability, and performance. DDC brands include Beta Transformer, NHI, North Hills Signal Processing, Pascall Electronics and XCEL Power Systems. DDC headquarters are in Bohemia, NY, with manufacturing operations in New York, California, Mexico and the United Kingdom.
NEC Corporation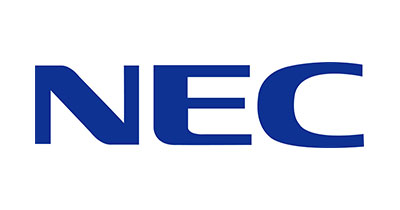 NEC Corporation is a leader in the integration of IT and network technologies that benefit businesses and people around the world. By providing a combination of products and solutions that cross utilise the company's experience and global resources, NEC's advanced technologies meet the complex and ever-changing needs of its customers. NEC brings more than 100 years of expertise in technological innovation to empower people, businesses and society. The NEC Group globally provides "Solutions for Society" that promote the safety, security, efficiency and equality of society. Under the company's corporate message of "Orchestrating a brighter world", NEC aims to help solve a wide range of challenging issues and to create new social value for the changing world of tomorrow.
IER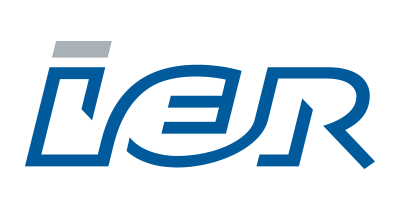 IER is presenting self-service initiatives to brighten travellers' experience, while reducing airports' and airlines' cost structures and increasing their revenues. IER i420 is the latest compact boarding pass and bag tag printer, designed as a cost-effective solution for high volume check-in applications. The IER 919 kiosk features the latest generation CUSS solution in its self check-in configuration, and supports APC applications with fingerprint scanner, passport reader and receipt, to offer a fast user-friendly, fully integrated and secure option for airports and border authorities, and a user-friendly experience for travellers. The IER 710 SlimGate combines self-boarding or border control processing with embedded biometric devices for fast, automated and reliable passenger processing at security checks and boarding.
ST Electronics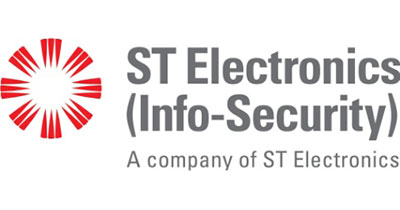 Be introduced to ST Electronics' Airport Operations Centre System (AOCS) – a solution that can optimise your business operations. Discover how your airport operations can be more effectively managed, resources optimised and costs reduced, with its innovative AOCS solution. A unified platform, developed to manage complex situations through collaborative decision making with multiple stakeholders via smart information use.
Register for your FREE pass
Starburst Accelerator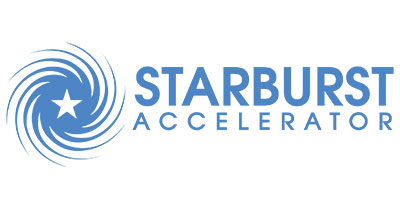 Starburst is an innovation catalyst in the aerospace industry. It is the first and only global aerospace accelerator, connecting start-ups with corporates, investors and government, providing growth and investment opportunities for all. With offices in Los Angeles, Paris, Munich, Montreal, Sao Paolo, San Francisco and Singapore, the team has built an ecosystem of key players with thousands of start-ups in its network. Its programme helps start-ups scale their business in aerospace, aviation and defence with access to the largest group of corporate stakeholders to help start-ups win their first $1M+ contract.
Vanema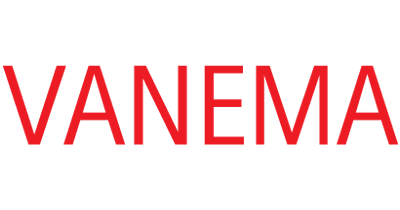 Vanema was established in 2016, gathering a team of experts exploring possibilities of how to integrate Octaspring® technology into aircraft seating. Vanema has exclusive rights to develop the Octapsring technology for the aviation industry and is led by the entrepreneur Sandi Cesko, the owner of Studio Moderna and other ventures who's mission is to reinvent the comfort of flying, by changing the design and comfort of the seats. When Sandi first discovered the innovative Octaspring® technology, he saw the potential to integrate it into bedding products worldwide. Today, Octaspring® mattresses and pillows are available in 30 countries under the brand names Dormeo and Dormeo Octaspring®. Recognising the technology's unique benefits, Sandi knew there was further promise for Octaspring® applications to improve virtually any type of seating – from home furniture to automotive and aircraft seating.
For more than a year, Vanema has been working in close partnership with Airbus, Stelia and Boxmark to develop the first prototypes of a lightweight seat solution for first, business and economy class seats. The resulting joint project is a winner of the prestigious 2017 Crystal Cabin Awards.
AiChat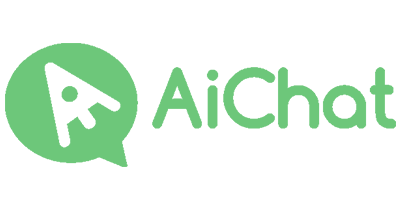 AiChat is a conversational artificial intelligence (AI) company providing a bot-as-a-service platform designed for business users to easily manage chatbots across popular messaging channels for e-commerce, customer service, marketing, CRM and data analytics. AiChat's solution is adopted by a wide range of industries with clients such as Philips Lighting, Omron Healthcare, Pernod Ricard, Shimano, Cheetah Mobile, Marina Bay Sands, ArtScience Museum, Jimoto Ya restaurant, and many other small and medium enterprises across Asia.
AirWhizz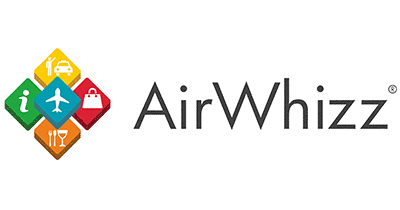 AirWhizz is an AI-powered global platform for airlines, airports and travel solution providers to reach passengers at the decision-making stage of their travel. Its smart technology analyses and understands passenger itinerary and behaviour to provide individually curated information and services for their travel. AirWhizz can be integrated with the existing infrastructure of airlines, airports and travel solution providers to funnel relevant information and services to the passenger in real-time.
Passengers can access relevant information, purchase services and products, and get offers and deals via various channels on AirWhizz's platform which includes its website, mobile application, email and social media. This unique ability and understanding makes AirWhizz invaluable to its partners in the aviation and travel industry as a medium to reach a highly targeted user precisely when they are needed. Its partners can utilise the platform to communicate information and promote their services and products to the right audience at the right time. AirWhizz aims to make flying stress-free and facilitate seamless communication between passengers and airlines, airports and ancillary service providers.
CLOPTech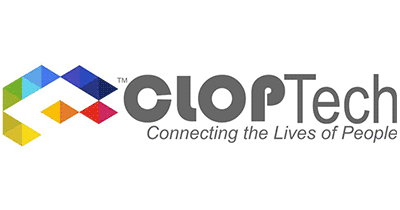 CLOPTech is a technology spin-off company from A*STAR Singapore, and possesses deep technology know-how, experience, and IPs. It has the core technical capabilities to develop and deliver customised chipset for wireless infrastructure applications, and is currently positioned to serve equipment manufacturers with more demanding product requirements and features. Its current 60GHz solution has long range capability of up to 1km and will have enhanced features in data security and authentication. Utilising worldwide free-to-use 60GHz spectrum wireless solutions presents new opportunities to address today's challenges in providing faster and reliable wireless data communication. At wireless data bandwidth of 4.5Gbps, it is expected to download a two-hour movie in a couple of seconds.
Register for your FREE pass
Cloudzen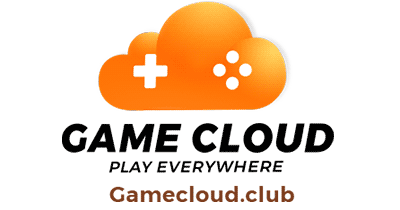 Cloudzen Pte Ltd is a cloud gaming company with Mobile Platform "GameCloud" as Service, offering various means of communications channels through digital entertainment via game stores, communities and social networks. Features: GameCloud serves as the digital distribution platform across platforms, moreover offering numerous solutions through different aspects; instant streaming of games through handheld devices, multiplayer gaming, video streaming and social networking tools; and availability of performing management and admin actions across the range of operations. With the aid of game streaming technology, gamers are able to play high quality 3D graphic games instantly on the go saving the hassle of downloading.
Gamers can also live broadcast their gameplay to the secured Live Broadcasting Channels as content partners and form their very own interest groups community and fans based. Moreover, GameCloud also supports different means of social networking, virtual currency and administration panels to maintain all actions in one place.
Inflyter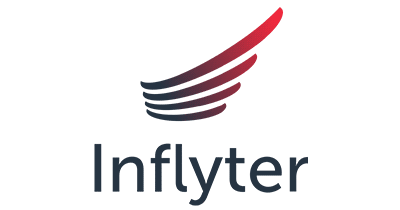 Inflyter accompanies air travellers by bringing together, on a single platform, the complete travel environment. All flight-related information, transportation and airport services, duty-free retail offers and also inMiles, a brand-new loyalty programme, which are essential to introduce passengers into a seamless flying experience, regardless the airline flown or the airport visited. These services are available via a mobile application where Inflyter innovates by offering a complete multi-modal and disruptive solution entirely dedicated to improving passenger experience and making the travel path simplified.
Inflyter is a platform geared towards air passengers, as well as various industry operators. It offers a solution that creates additional turnover for retailers and boosts ancillary revenue for airports and airlines, making it an indispensable tool for improving and boosting the profitability of pre-flight services.
TaKanto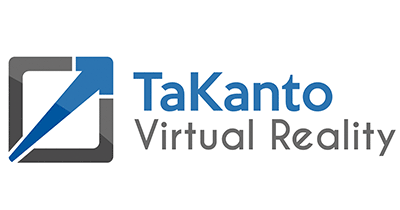 The travel and tourism industry relies heavily on selling experiences; a feeling, a landscape, a unique attraction. Traditionally, this has been accomplished through compelling brochures, storytelling and media, among other approaches. Virtual reality (VR) is one of the most exciting innovations in travel and tourism marketing today and many believe it is poised to transform travel selling.
In 2015, Flight Centre and TaKanto partnered to introduce the first in-store VR campaign in Asia. TaKanto produced a series of 360° videos of selected holiday destinations and invited Flight Centre customers to 'Try before you buy' via VR headsets in all Flight Centre locations across Singapore. This high-profile project marked the beginning of a new era in travel industry marketing in Asia. Since then, many tourism players have begun offering VR as part of their business strategy. TaKanto specialises in working with leading NTOs, airlines and agencies and develop unique travel-related VR content that keeps the audience engaged and hungry for more.
Register for your FREE pass
Touché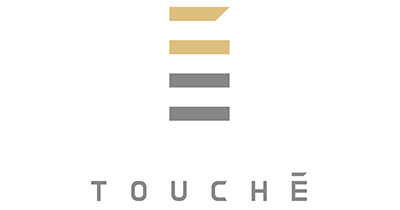 Touché, French for "touch", delivers highly secure, personalised experiences with its biometric-based device and data analytics. Touché is the first product from Coolpay. As a young company, it was established in 2014 and spent the previous six years designing and prototyping Touché. It is the world's first biometric-based solution that leverages your customers' fingerprints to deliver personalised experiences to them – and additional revenues to you
Xjera Labs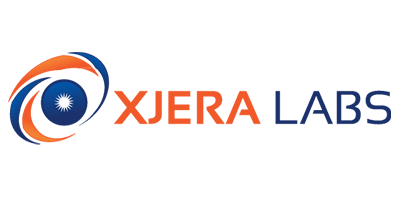 Xjera is a company specialising in artificial intelligence (AI) for video analytics. It has developed a proprietary AI engine, which powers its suite of products, including applications for people and vehicle counting. These products are used across various industries and locations, including security, retail, construction, advertising, ports and airports. Its modules include Text Recogniser, People Detector, People and Vehicle Attribute Recogniser, Face Recogniser, Emotion Analysis, Object Classifier, Person Recogniser and Person/Vehicle of Interest System. The key benefits include a quick setup time, high accuracy and reliability, cost-effectiveness and a short turnaround time to customise for new applications.
ZestIOT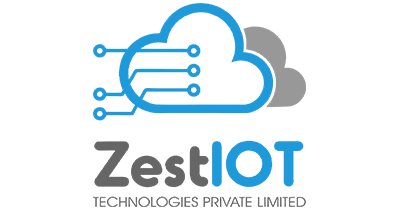 Visit the ZestIOT stand to find out more about: biometric enabled contactless/paperless passenger identity verification experience (IATA One identity concept); queue-wait time, aircraft boarding and security congestion – improve passenger experience; baggage tracking – robust self-check in baggage tagging with real time tracking, avoid check in queues; retail shopping – personalised shopping experience, improve sales and footfalls; and connected airlines and airports – improve on time performance.
View the full exhibition floor plan
Register for your FREE pass