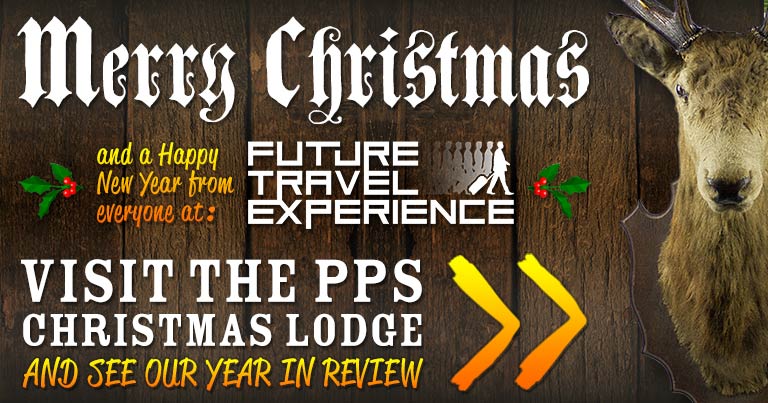 The Future Travel Experience team would like to wish all of our readers and supporters a Merry Christmas and a prosperous New Year.
2017 has been a landmark year for FTE, with almost 3,000 people attending our renowned events around the world and a record number of visitors to our website. We have exciting plans in place for 2018, which we look forward to sharing with you in January, but in the meantime we hope you all enjoy a relaxing festive season with your friends and families.
View our interactive Christmas card and pay a visit to the digital PPS Christmas Lodge to meet the people behind FTE and our sister publications and events from across the PPS portfolio.
Visit the PPS Christmas Lodge >>