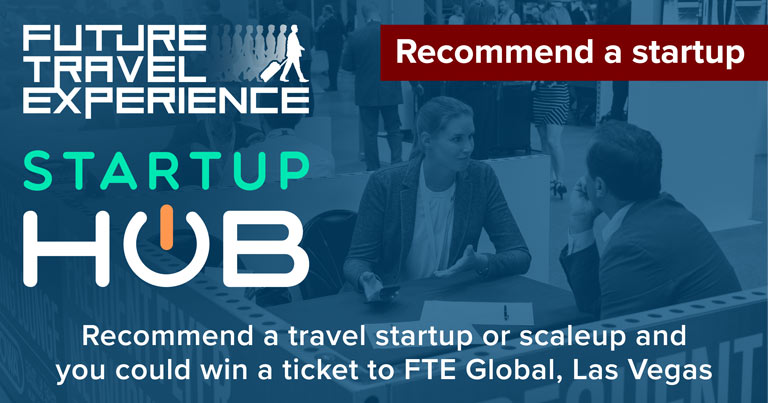 Here at Future Travel Experience, we're always keen to promote innovation and we recently launched the FTE Startup Hub to help startups and scaleups connect with the corporates whose businesses they can improve but who they often struggle to get hold of.
Since the launch, we have had an incredible amount of interest but we want to make sure that all of the hard-working startups and scaleups in the air transport and travel sector are aware of the Hub, which is free for them to join. So, if you know of an impressive startup or scaleup, help them out by recommending them today.
For each one that you put forward, you will be entered into a prize draw to win a free ticket to our flagship event, FTE Global 2018, which will take place in Las Vegas on 10-12 September.
Recommend a startup or scaleup for your chance to win