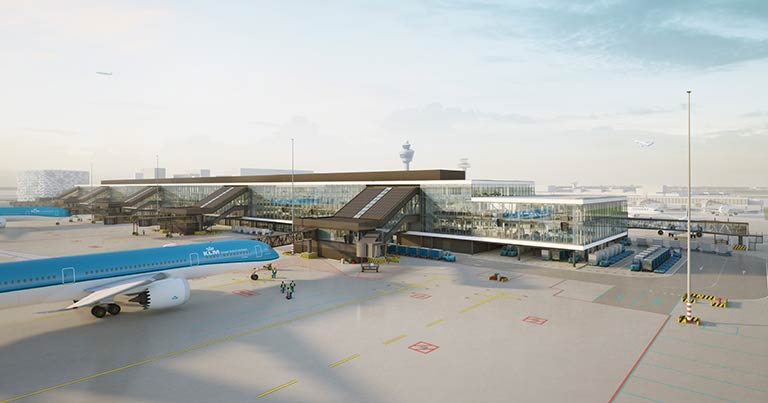 Amsterdam Airport Schiphol has announced that the foundations for the new pier have been laid, which means construction can now begin. The new pier is expected to become operational by the end of 2019. It will have eight gates and will be the most sustainable pier at Schiphol.
For the new facility, Schiphol chose the design by team AECOM – cepezed in collaboration with Imd, dGmR and Copijn. The pier will feature five gates for narrow-body aircraft on the north side and three gates for wide-body aircraft on the south side.
The gates on the south side can also be used to accommodate six narrow-body aircraft. Two wide-body gates will be added to the south side at a later stage.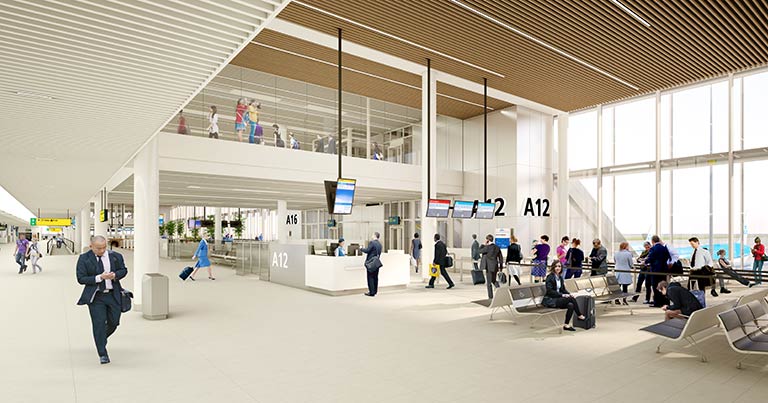 The 55,000 sqm pier will be the most sustainable at Amsterdam Airport Schiphol, thanks to design elements such as biomaterial, insulating glass and reusable plastic and marble rubblework tiles. Schiphol will also be installing 5,000 sqm of solar panels and using rainwater to flush the toilets.