At the co-located Future Travel Experience Europe and Ancillary shows, which will take place in Dublin from 6-8 June 2018, a selection of the air transport industry's most forward-thinking vendors will showcase their latest products, services and concepts. Here's a preview of what you can expect to find in the exhibition:
15Below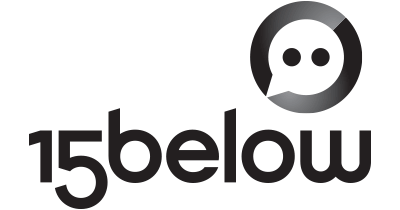 15below specialises in personalised passenger communications for the travel industry. Using its messaging platform, the company gives airlines, rail and travel companies the technology and the know-how to stay connected with passengers at every stage of their journey – from booking to arrival and beyond. Whether it's managing unscheduled disruptions or sending personalised booking confirmations, mobile boarding passes or flight status updates, 15Below provides the systems and workflows to send tailored, real-time notifications to millions of travellers. To find out more about how SWISS, JetBlue, Ryanair and 40+ other customers use its system, or what 15Below could do for you, visit their stand in Dublin.
3D SeatMapVR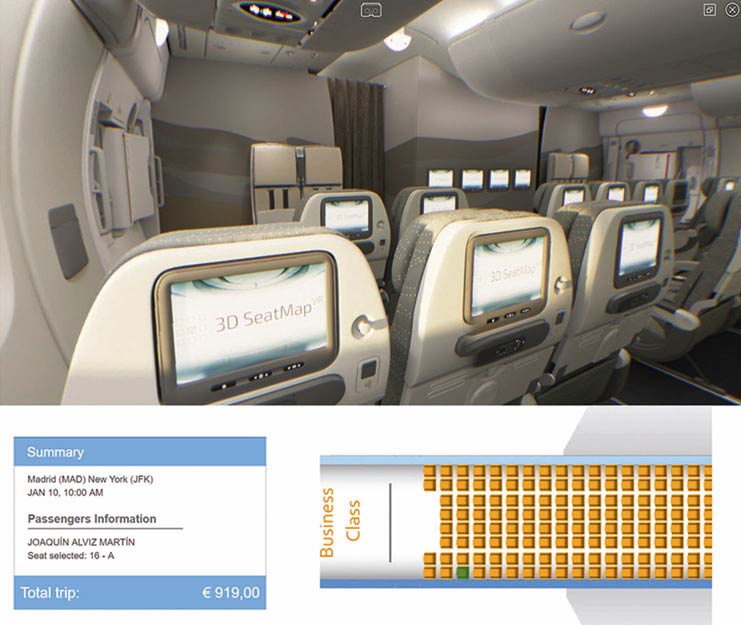 Discover 3D SeatMapVR, the future of airline seat maps visualisation. This product, winner of the Crystal Cabin Award 2018 in the Visionary Concepts category, provides a 3D 360º immersive view from the seat selected during the booking process, so that customers can understand the details of the seat: measurement, materials, A/V equipment, placement, etc. 3D SeatMapVR increases sales of special seats, premium seats and upgrades, and reduces passenger complaints, improving satisfaction ratios. This product has already been procured by Emirates Airline. Visit 3D SeatMapVR if you want to see a demo and get more details about how it works.
AirFi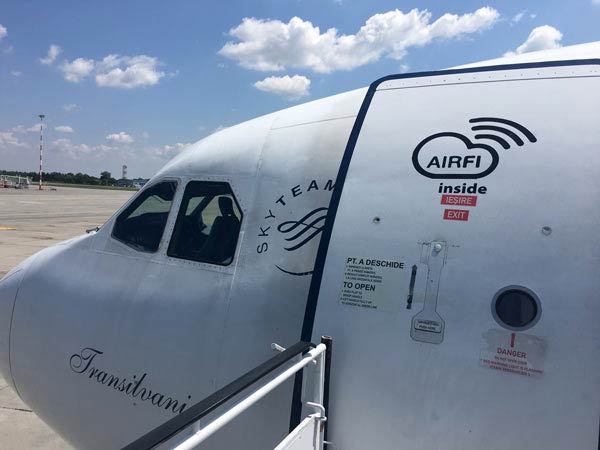 The award-winning AirFi Box is a market-leading portable wireless IFE platform with over 55 airlines and 650+ aircraft flying AirFi every day. AirFi is a proven, fast and cost-effective way to introduce a great new PaxEx and create new ancillary revenues streams. The AirFi Box integrates easily into existing airline logistics and is suitable for any flight length and every aircraft type – requiring no certification or aircraft downtime. Connected Crew is AirFi's retail EPOS solution, empowering crew to enrich the PaxEx. Multiple features are integrated into a single tablet app, enabling crew to increase onboard sales, create a paperless cabin and improve on-board service levels.
Airfree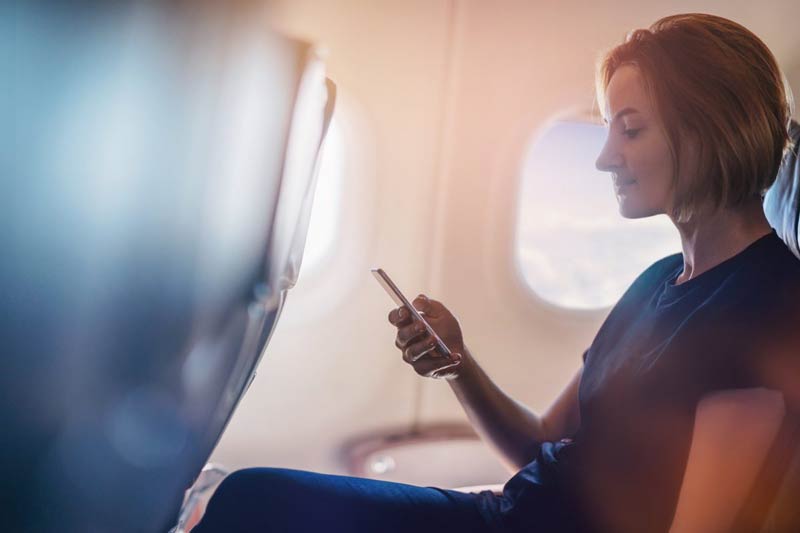 Airfree's innovative SaaS technology allows airlines to provide a seamless in-flight e/m-commerce experience. Its mission: to digitally connect travellers to duty free retailers and travel-related service providers worldwide, allowing them to translate flight time into incremental sales. By offering an independent omni-channel marketplace model in the air travel industry, airfree unleashes the opportunity for value creation for each stakeholder in the flying experience.
Airport Lounge Development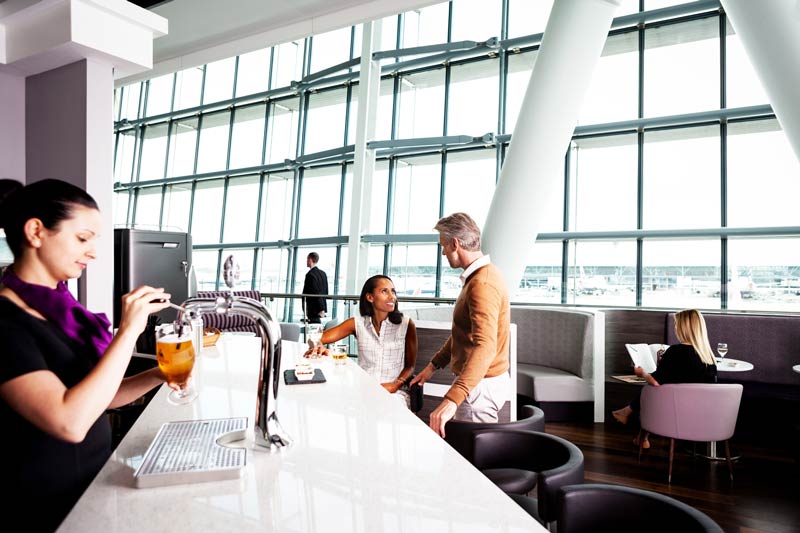 Airport Lounge Development, a part of the Collinson Group, is an expert lounge solution provider for airports and airlines. Airport Lounge Development can help to increase revenue and efficiencies, add lounges to your network for your premium customers or help to renovate an existing lounge or utilise an empty space. With preferred access to the Priority Pass network of frequent flyers, Airport Lounge Development is uniquely placed to deliver immediate and substantial guest volumes to lounges globally. With 18 lounges in its current network across the US and the UK and a significant portfolio of airline partners, Airport Lounge Development is positioned to be the preferred lounge partner of airlines and airports globally.
Register to attend – FREE for airlines, discounted for airports
BAGTAG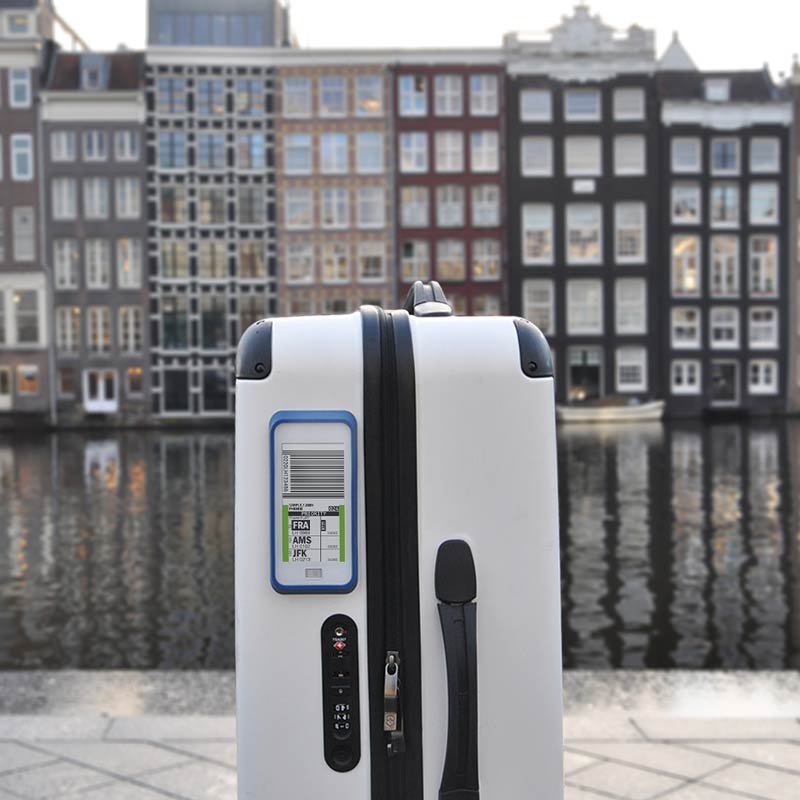 BAGTAG is the traditional thermal paper baggage label re-invented. It is an electronic bag tag solution that allows passengers to beat the queue at the airport and save precious time. With BAGTAG passengers can check in their bags from anywhere and drop them off at the airport in a matter of seconds. This will greatly enhance passenger experience and operational efficiency. BAGTAG is currently live with Lufthansa and can also be used by passengers of SWISS and Austrian.
Comtrade Digital Services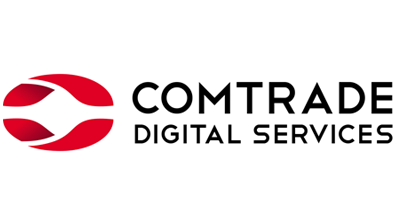 Comtrade Digital Services will showcase Adnexa – a new platform that maximises advertising ancillary revenue. Adnexa offers a transparent bidding mechanism where the advertiser can select its passenger segments and choose routes; these are then matched with anonymised passenger data provided by the airline. Once the advert is approved and the bid submission successful, the process is fully automated. It makes use of all potential channels – booking portals, boarding passes, in-flight entertainment etc. – to maximise the desired reach.
Conichiwa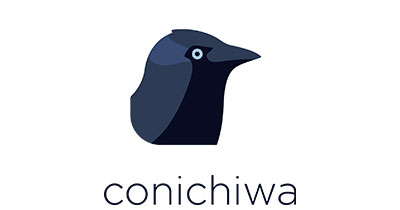 Conichiwa is a proximity-software provider enabling a seamless customer journey. Personalise and empower the passenger experience in real-time by supercharging your app with its proximity software development kits. Recognise, communicate and engage with passengers and crew pre-flight, on-board and post-flight.
Cylo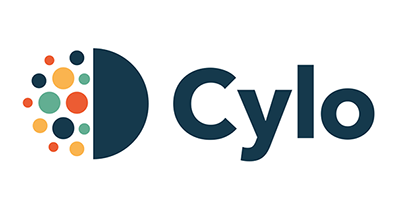 Cylo has created a dynamic and boundless multimedia experience that reaches passengers at every point of their journey. Its entertainment solution for companies in the travel and holiday sector allows you to add value by making digital content available to your consumers on any device, anywhere. Cylo offers fully offline, in-flight entertainment for on-demand content selection, purchase and enjoyment whilst in transit, as well as entertainment packages as an add-on to the booking process. There are endless ways content can be made available, including in lounges and waiting areas, or offered as a reward through loyalty schemes.
Destygo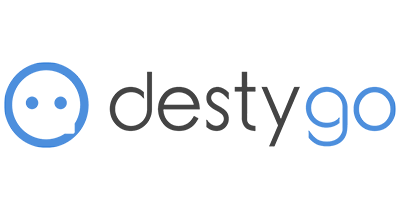 Destygo has developed a platform and Artificial Intelligence technology to easily create Chatbots and Voicebots for travel and mobility companies. These Chatbots can answer questions 24/7, and in the messaging applications travellers use routinely (Facebook Messenger, SMS, Skype, etc.). Destygo develops specific use-cases for its customers according to the business objectives they want their Chatbot to accomplish: informational, transactional, inspirational or even service-oriented. To date, many leaders in the industry trust Destygo including Paris Airports, Carlson Wagonlit, Iberia and many others.
Register to attend – FREE for airlines, discounted for airports
eezeetags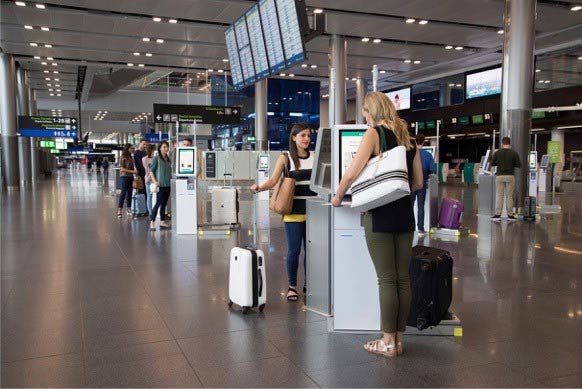 Passengers today are looking for easy and affordable travel options. This makes airports and airlines choose technological solutions that appeal to that wish and bring lower operational costs and improved passenger experience. Only six years ago eezeetags started with the development for one self-service bag drop point at Amsterdam Airport Schiphol. Today the world's largest bag-drop installations like Dublin Airport and Gatwick Airport make use of eezeetags, serving both legacy and low-cost airlines. There are two very convenient ways to discover yourself how easy it is to tag a bag with eezeetags: visit the eezeetags booth or on your Dublin outbound flight drop a bag at one of the 200 self-service bag drop units placed around the airport and see eezeetags' performance in a live environment.
Europ Assistance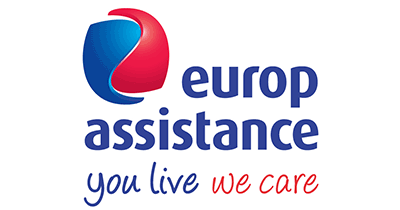 Founded in 1963, Europ Assistance supports over 300 million customers in 208 countries thanks to its network of 750,000 approved providers and 37 assistance centres. Its mission is to bring people from distress to relief – anytime, anywhere. Europ Assistance provides roadside assistance, travel insurance and assistance, personal assistance such as senior care, digital identity protection, telemedicine and conciergerie. The vision of its 7,530 employees is to be the most reliable care company in the world. Europ Assistance is part of the Generali Group, one of the world's leading insurers.
EXLRT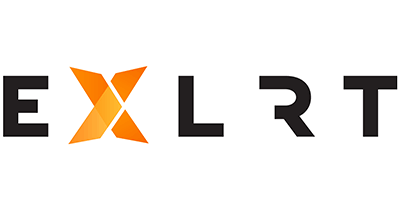 EXLRT is a global content and language marketing technology agency specialising in travel, retail, and hospitality. The company partners with multi-national enterprises to enhance their digital marketing and customer experience capabilities through a combination of strategy, technology, and operations services. EXLRT helps its clients unlock the value in their content and transform it into personalised local experiences their customers love. For over 20 years, EXLRT has delivered custom digital experiences and the CMS, DAM, and translation management systems that enable them for Fortune 2000 enterprises, including major airlines KLM, Turkish Airlines and Emirates.
Exruptive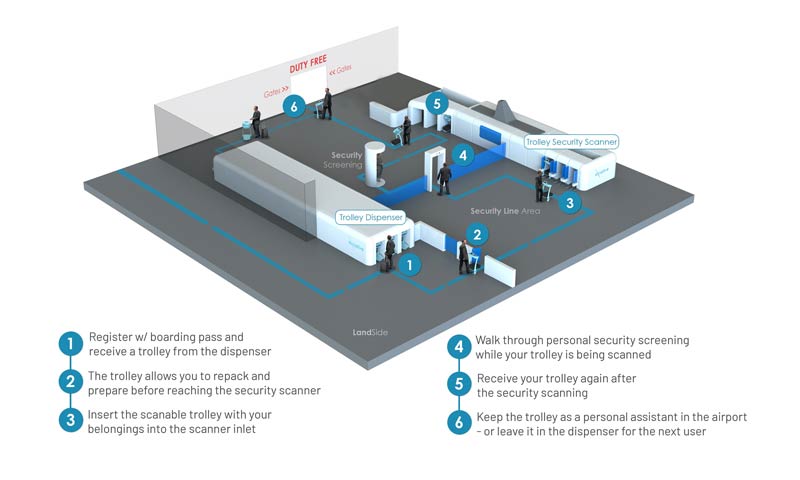 The EXRUPTIVE Trolley Security Scanner combines an innovative X-ray technology with a never before seen method that disrupts the entire way of thinking airport security scanning. A scannable trolley allows passengers to prepare themselves before reaching security and allows them to keep their belongings within their hand luggage. All this combined creates a stress-free procedure for the passenger and increases the security throughput to 450+/hour. The trolley can be provided with an integrated intelligent tablet, which provides the user with an array of features such as pushing information about flight and gate, boarding time, wayfinding and more.
Fasttrack.aero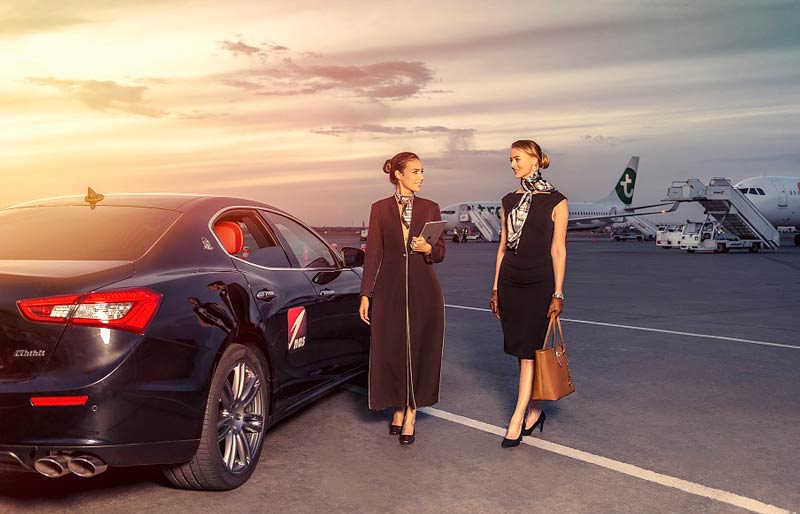 Fasttrack.aero is a leading marketplace for Fast Track, Meet & Greet, Meet and Assist, and CIP/VIP services at airports globally. It unlocks the potential for service providers and airports to grow and enhance their revenue and passenger experience via digital transformation. Its platform provides access to B2C, B2B and B2B2C channels (including APIs to airlines' booking engines). The platform also provides the back-end system required for fulfilment, reporting, invoicing, and integration with eGates (optional). And best of all, delivery is immediate, and no capex investment is required.
Register to attend – FREE for airlines, discounted for airports
Flying Plaza (Minime-Labs)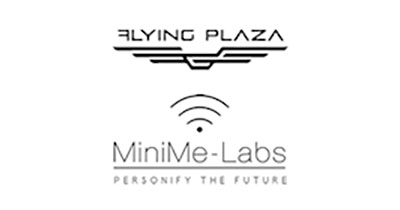 Minime-Labs supplies technologies for the airline industry that are: low cost; quick to deploy; no downtime for the aircraft; and no loss of earnings for the airline. The Flying Plaza solution enables the delivery of Entertainment, Shopping, Programmatic Advertising and Offline Purchase Capability. The fully certified Flying Plaza solution is the ideal candidate, reaching the traveller from the moment they book, to beyond the time the reach their destination, continuing to engage long after the flight is over.
Fusion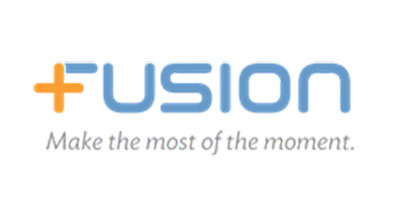 Fusion brings together cutting-edge data science, an all-encompassing ancillary product suite, and ongoing merchandising test strategies to deliver targeted, relevant e-commerce product offers. By delivering a personal customer experience, Fusion converts shoppers into buyers faster, better, more accurately, and more profitably. Fusion works with leading brands across more than 40 countries in the travel, healthcare, auto, entertainment, and insurance industries.
Grab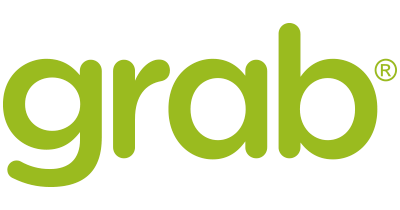 Grab, the airport e-commerce platform, is transforming airport commerce by breaking down the barriers of time and location. Time-pressed travellers, crew and airport employees can discover stores, order and avoid the line with express pick up. Visit the exhibition in Dublin to learn about Grab's turn-key mobile ordering platform which is available to airline and airport partners to embed within their existing digital channels. Learn about integrations with wayfinding and indoor location services, loyalty programmes, automation of irregular operations restaurant vouchers and beyond.
Guestlogix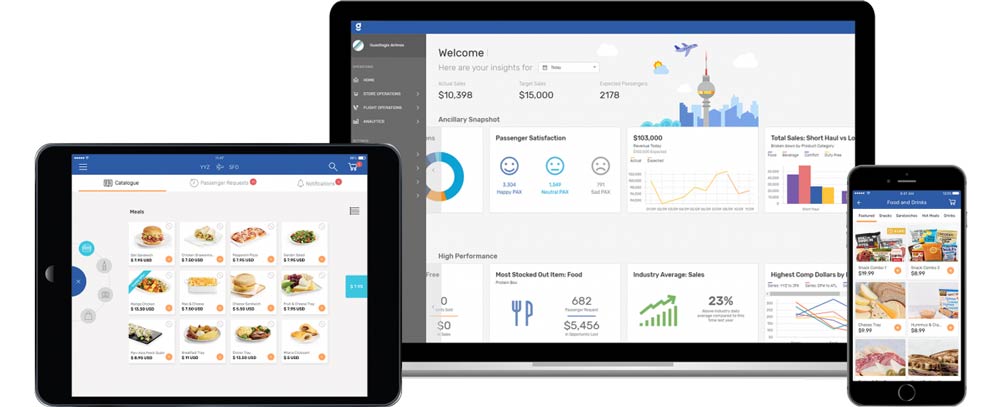 Built on the rails of the best on-the-ground e-commerce technologies, the Guestlogix airline commerce platform delivers more opportunities for ancillary revenues than any other alternative, while improving the typical passenger experience of today.
Hepstar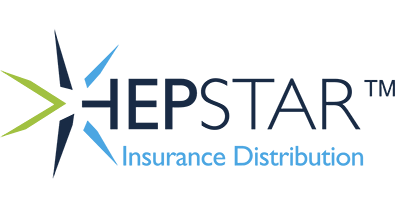 Hepstar maximises travel merchant and insurer revenues from travel insurance sales through personalised and targeted customer engagement using its advanced e-merchandising technology. Hepstar technology is driven by empirical data collected from the travel booking process, including contextual and personal information of customers, as well as customer behaviour in relation to products, which data feeds its self-learning recommendation engine to enable ongoing optimisation of sales revenue. In an industry synonymous with one-size-fits-all travel insurance offers and low conversion, Hepstar promises active and incremental increase in travel insurance revenue through dynamic product merchandising.
Register to attend – FREE for airlines, discounted for airports
iBoardings / International Boarding Solutions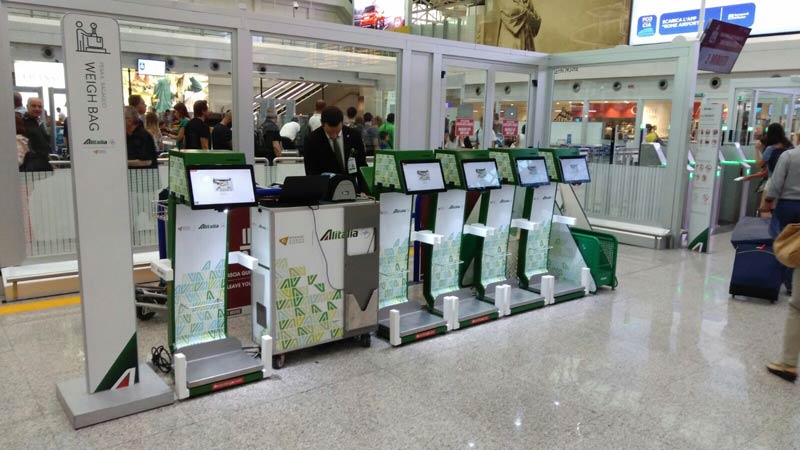 International Boarding Solutions will be showcasing its electronic sizer that analyses weight and size in relation to the carrier's cabin baggage policies (no matter how complicated these policies are), introducing innovation in an outdated process, treating all the passengers in the same way, improving the passenger experience, improving the airport and airline operations and helping to collect the carry-on baggage fees.
IDeaS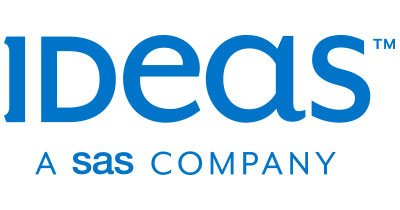 IDeaS – A SAS Company, is a leading provider of pricing and yield management software, services and consulting. Working with car park organisations around the world to identify new opportunities to enhance revenue, outperform competitors and improve business performance, IDeaS takes you to the next level with demand based dynamic pricing. Using advanced analytics to deliver self-learning forecasts and optimal pricing strategies, IDeaS automated revenue management solution leads the way.
Immfly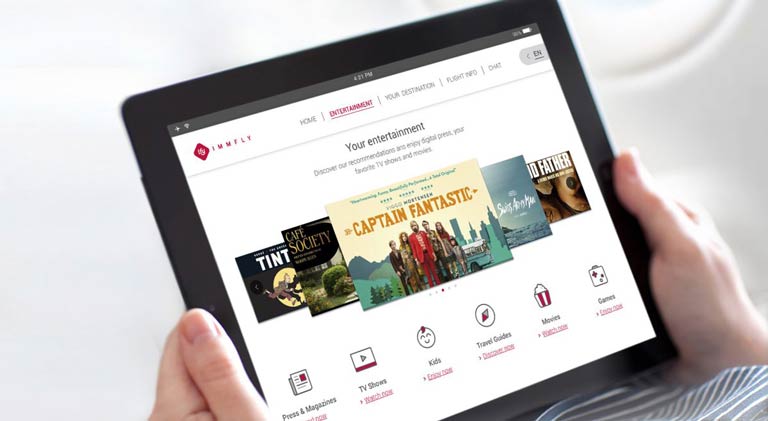 Immfly is 100% focused on providing airlines with the opportunity to digitally revolutionise passengers' in-flight experience, by designing, developing and managing the onboard digital services platform, always adapted to each airline's needs and specifications. It is currently one of the most successful companies in Europe for narrow-body IFE and digital onboard services and, at the same time, one of the fastest growing companies in the sector worldwide, growing more than 100% per year. Immfly's product is tailored, content-rich and connectivity ready, designed with clear marketing and revenue optimisation objectives.
IMM International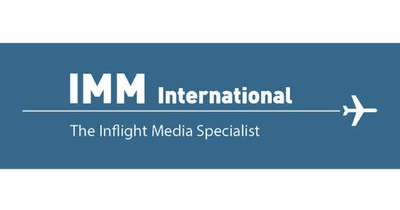 IMM International provides a monetisation solution for your inflight media (IFEC). AirSAS advertising server: works offline during the flight; can manage any ad format including banners, video, forms and native advertising; targets specific audience segments; provides dedicated access with a specific real time reporting; easy campaign set-up, changes and optimisation; a partnership with Destination Guides by PXCom. All with no fixed cost.
Inflight Dublin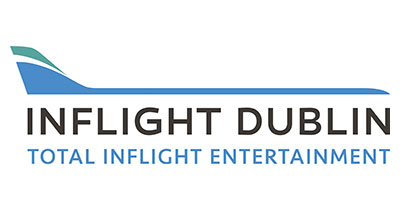 Inflight Dublin is a global provider of IFE content and wireless solutions. With its headquarters in Dublin, Ireland, the company has been providing engaging and quality IFE content to its clients for over 30 years. Since 2016, Inflight Dublin has diversified into the wireless IFE space. It is an independent, professional and debt-free organisation, which enables it to make long-term investments in its clients' services.
Register to attend – FREE for airlines, discounted for airports
Inflyter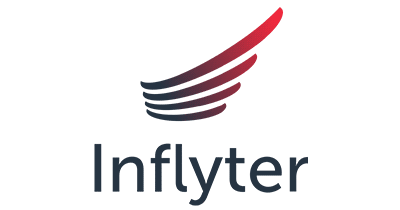 Inflyter accompanies air travellers by bringing together, on a single platform, the complete travel environment. All flight-related information, transportation and airport services, duty-free retail offers and also inMiles, a brand-new loyalty programme, which are essential to introduce passengers into a seamless flying experience, regardless the airline flown or the airport visited. These services are available via a mobile application where Inflyter innovates by offering a complete multi-modal and disruptive solution entirely dedicated to improving passenger experience and making the travel path simplified. Inflyter is a platform geared towards air passengers, as well as various industry operators. It offers a solution that creates additional turnover for retailers and boosts ancillary revenue for airports and airlines, making it an indispensable tool for improving and boosting the profitability of pre-flight services.
Interactive Mobility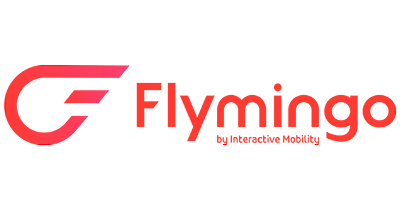 Interactive Mobility develops entertainment streaming solutions for the travel industry with the mission to make each passenger experience unique. Thanks to its solutions, passengers can watch a wide range of contents (movies, TV Shows, newspapers, music, etc.) on their mobile devices while on-the-move.
In The Pocket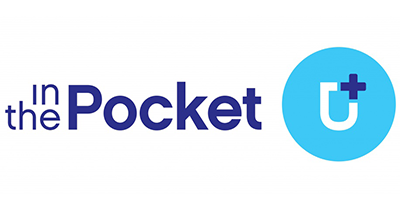 As a digital product studio, In The Pocket develops digital products that make people happy and businesses grow. From strategy to product launch and beyond, In The Pocket works in strategic partnerships with companies that take their digital future seriously. Its clients include: Samsonite, Lufthansa Technik, Brussels Airport and TUI. The products the company builds include: mobile apps; APIs & cloud native apps; AR & VR apps; web apps & CMS; chatbots & conversational interfaces; machine learning models.
OpenJaw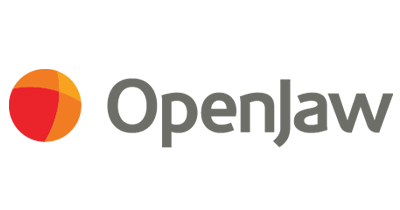 OpenJaw transforms travel companies into travel retailers. The OpenJaw Platform, t-Retail, is the most complete travel retailing platform available. And, t-Retail is pretty powerful stuff. It gives travel companies everything they need to retail all travel products to increase revenue and enable redemption. And, its customers, which include some of world's greatest travel brands, seem to agree.
Panasonic Avionics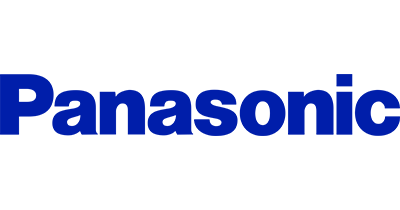 For over 35 years, Panasonic Avionics has focused on two objectives – strengthening the connection between airlines and their passengers and enabling them to operate more efficiently. In order to do that, Panasonic designs, builds, implements and maintains inflight entertainment and connectivity solutions tailored to each airline's specific business needs. The key enabler is the industry's most capable and award winning IFEC platform, empowered by an unparalleled ecosystem of partnerships, applications, tools, and service infrastructure. Panasonic's solutions allow airlines to increase the value of their brand, foster passenger loyalty, generate ancillary revenue, and reduce their operating cost.
Register to attend – FREE for airlines, discounted for airports
Planitas Airline Systems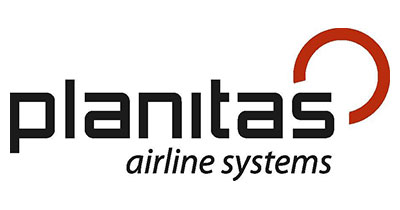 Planitas Airline Systems is showcasing its latest technology, SeatMAX. A modern web application, SeatMAX empowers airline management to deploy dynamic ancillary seat pricing strategies across all routes and classes. This technology will provide a measurable rate of return by increasing yield within the cabin. With a proven track record, the SeatMAX application now has the capability to increase seat ancillary sales by a minimum of 10%. PasRM (Revenue Management) and ABIS (Airline Business Intelligence System) will also be available for display. Talk to the Planitas team and discover how some of the best run airlines in the world harness the power of their own data.
QuietOn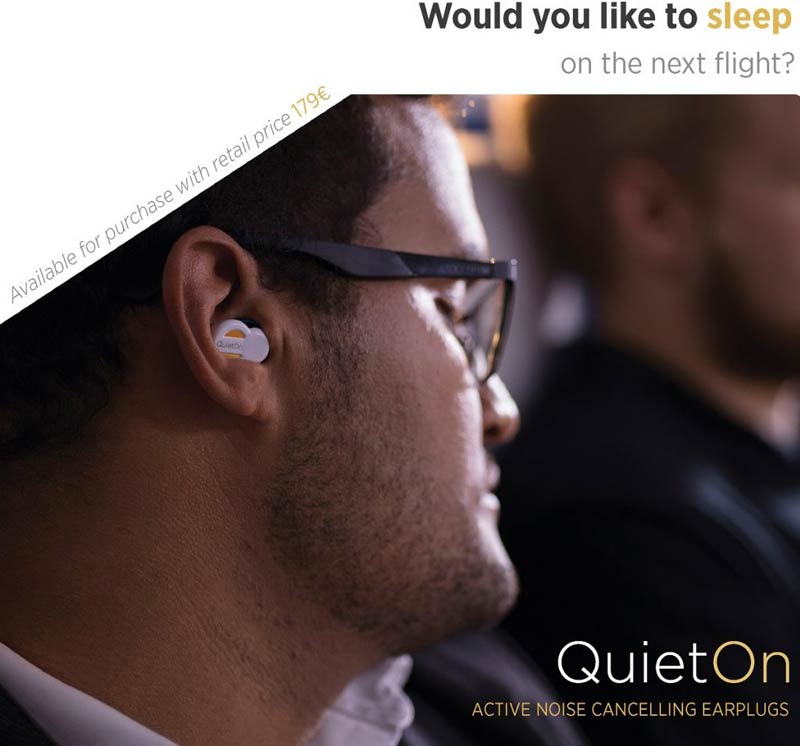 Active noise cancelling earplugs. QuietOn earplugs combine active noise cancellation and acoustic noise attenuation to bring you a bubble of quietude in the noisy world. The earplugs are designed especially for travel, with a small and easy to carry feature, making it a perfect companion for flying, and battery life of up to 50 hours. Active noise cancelling technology significantly reduces the low-frequency sounds. With a noise reduction level up to 40dB, QuietOn earplugs make the airplane cabin a quiet environment where you can sleep and work.
RebelRoam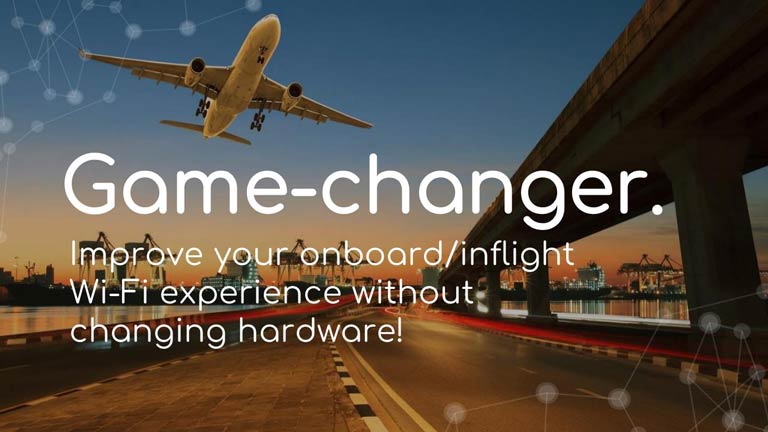 RebelRoam makes onboard Wi-Fi networks faster and less expensive. The company can show you how cloud-based Wi-Fi network optimisation technology called RebelRocket filters, shapes and accelerates data traffic. RebelRocket is a game changer in the onboard Wi-Fi market because it is completely equipment and network agnostic and can be implemented remotely within minutes worldwide. All it takes is a simple configuration change on the onboard equipment's DNS settings to redirect traffic to the RebelRocket Cloud where the optimisation happens. Today RebelRoam already works with transportation companies all over Europe serving 2 million connected passengers monthly.
Regula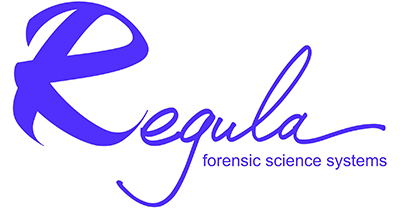 Regula, a leading developer and producer of expert forensic devices and software for automatic processing and authenticating identity documents, has launched the Document Reader software development kit (SDK). The solution can read and validate more than 6,300 types of identity documents, including passports, IDs and visas, on both iOS and Android mobile platforms. The Document Reader SDK for mobile applications is used by law-enforcement agencies, flight booking and online check-in systems, air ticket sales agencies, airline security companies and other organisations dealing with identity documents.
SKYdeals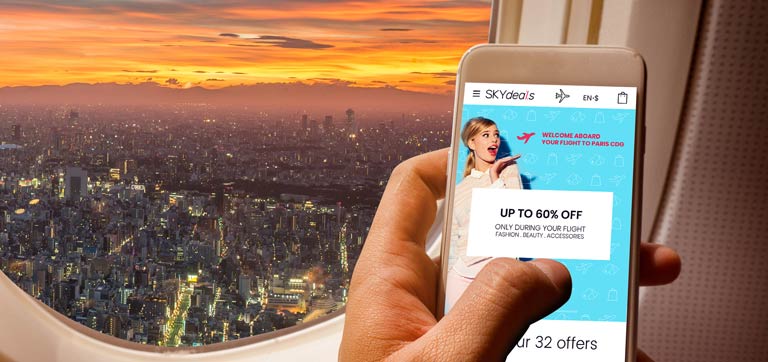 The first operator of private and last minute deals on products and services dedicated to passengers connected to the internet via inflight Wi-Fi. A marketplace allowing brands and services to address targeted offers to passengers that are currently onboard. Thanks to its innovative Shoppertainment features, SKYdeals makes inflight e-commerce really entertaining. SKYdeals entertains passengers, all flight long, with different animations: Fly Over: great deals on products and services related to the zone currently flown and only available during that time; Grouped Sales: the more passengers buy the offer, the greatest the deal; and Flash Sales: fantastic offers only available for a very limited time during the flight.
Register to attend – FREE for airlines, discounted for airports
Sirena-Travel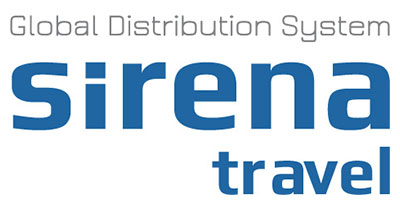 Sirena-Travel operates a GDS of the same name. It processes more than 55 million passenger segments annually. Since 2013 Sirena-Travel has been recognised by IATA as a value member of the Strategic Partnerships Program and acknowledged as an NDC capable provider (Level 2). Sirena-Travel developed Leonardo PSS, holding the key position in the product portfolio of the company. It provides hosting services to nearly 60 airlines and its e-commerce solution serves over 440 internet stores of hundreds of airlines and travel agencies. Astra DCS developed by Sirena-Travel, installed in more than 260 airports around the world, serves over 80 airlines monthly.
SITA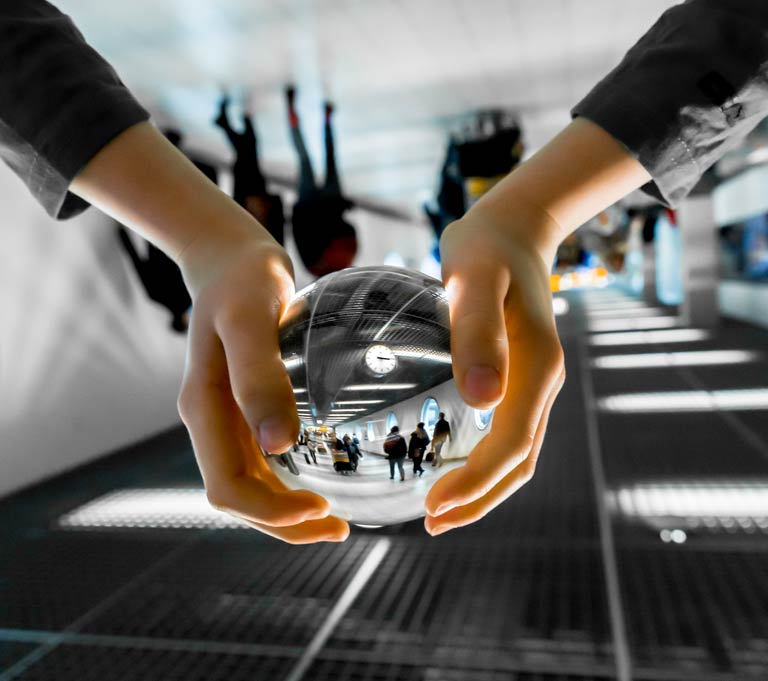 SITA is the communications and IT solution provider that transforms air travel through technology for airlines, at airports and on aircraft. The company's portfolio covers everything from managed global communications and infrastructure services, to eAircraft, passenger management, baggage, self-service, airport and border management solutions.
T&TIS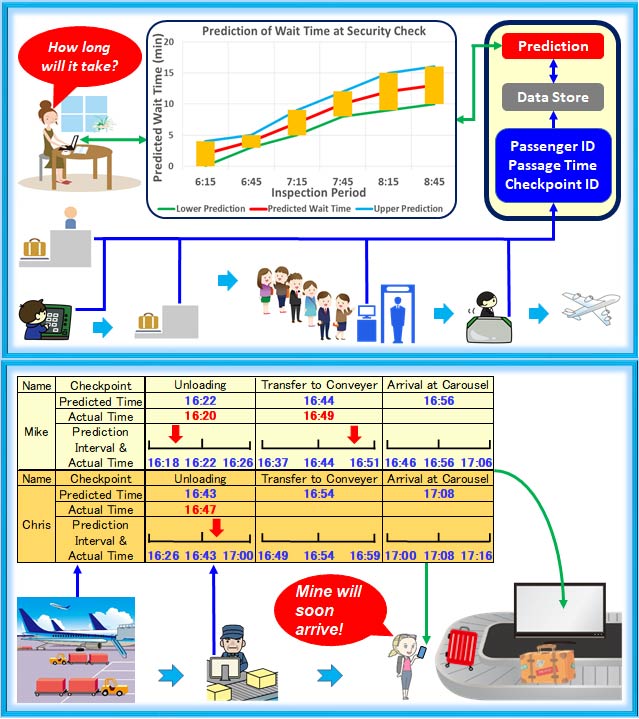 Travel time prediction service, SMARTRA, for passengers and baggage enables: (1) travellers to avoid a crowded period, reduce wait time, relieve their stress, purchase economical goods timely and meet someone just in time; (2) airlines to dispatch more workers during the crowded period, reduce a long queue and level a workload; (3) retailers to increase sales; and (4) shuttle drivers to meet them just in time. Prediction is computed based on a probability density function and is more accurate than real time data and historical data. SMARTRA can use RFID tags, barcode readers, beacons, e-gates, biometric sensors, etc. as checkpoints.
Targit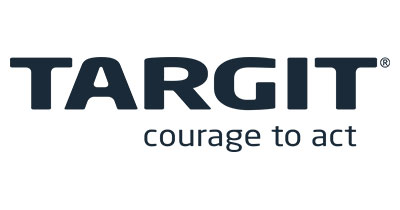 What's the key to happier passengers? Data. Stop by the TARGIT booth in Dublin and learn how to make sense of the data quagmire in your airport. Take a peek at Decision Suite 2018, the latest in business intelligence and analysis. Learn how TARGIT BI can help put an end to the information overload that plagues the airport industry. And see how TARGIT helped transform Dublin Airport into a world-class operation.
TouchStar OnBoard Retail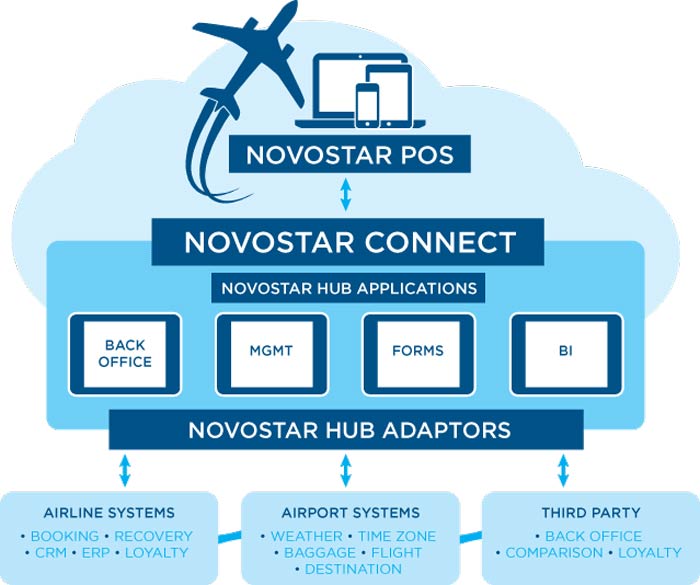 TouchStar OnBoard Retail's pioneering onboard retail solution "NovoStar" provides the airline industry with a solution that facilitates the sale of inflight duty-free and ancillary products. In an industry where the key differentiator is service, TouchStar has the technology that makes onboard selling a fast, easy and personalised experience. Streamlining inflight operations whatever the connectivity, the availability of all major payment options allows NovoStar to maximise revenue and enhance the payment experience. Full integration with the NovoStar back office offers greater management control of all aspects of pre- and post-flight sales.
Register to attend – FREE for airlines, discounted for airports
Travelaer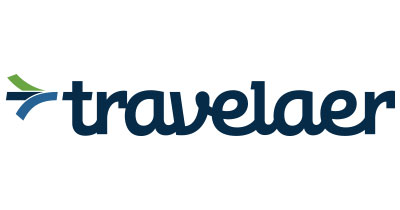 Travelaer builds products for the travel industry designed to improve the customer experience, implementing a 'Customer First' approach to designing and building B2B2C software. Founded in 2013, Travelaer's customers include Air France, Air Iceland, Europcar, Icelandair, Sata, Azores Airlines, Finnair, El Al Israeli Airlines and Aeroport Nice Cote D'Azur. Current Travelaer products include Travel Paas, an airline online booking and trip management platform, and Comversational, an enterprise-level automated messaging platform (chatbot) that enables travel companies to automate commerce and customer service via Facebook Messenger and other conversational channels.
TripCreator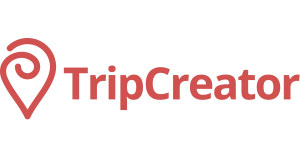 TripCreator is an award-winning white-label trip planning solution for airlines, travel agencies, and OTAs. The solution enables online users and in-house sales people to create and suggest full and final itineraries in minutes. This includes locating and arranging accommodation, transportation, tours and activities and points of interests. TripCreator offers: a global trip planning solution; increased ancillary revenue; increased customer engagement; an improved digital customer experience; customer behaviour analytics; increased online and in-house sales; reduced cost via increased efficiency with assisted planning; sell own inventory resulting in higher margins; and an easy-to-use tool for travel agencies' resellers, e.g. external agents.
Volantio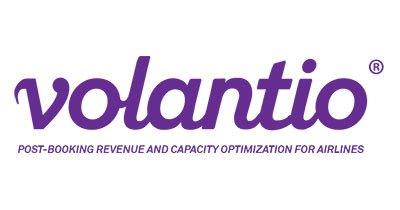 Volantio is a global leader in post-booking revenue and capacity optimisation software for airlines. Based in Atlanta, GA, Volantio partners with major airlines globally such as Qantas, Iberia, Alaska Airlines, Volaris, and others. Yana, Volantio's flagship web-based platform, leverages machine learning algorithms to drive higher unit revenues and improved capacity utilisation after customers have booked their flights, while also improving overall customer experience. Airlines use the technology to proactively identify flexible passengers on target flights, make them offers to move to lower demand flights, and automatically re-book them once they accept. Passengers are notified, via mobile, days in advance of departure, minimising last-minute hassle and providing enough time to change plans accordingly.
The Yana platform also provides a significantly improved customer experience for passengers on the day of departure, when weather disruptions, aircraft swaps, oversell situations, or irregular operations may impact customers. Airlines as well can save significant resources, and decrease front-line stress, by automating these processes. Volantio has been backed by leading strategic and industry investors globally, including JetBlue Technology Ventures, International Airlines Group and Qantas Ventures.
View the full exhibition floor plan
Register to attend – FREE for airlines, discounted for airports