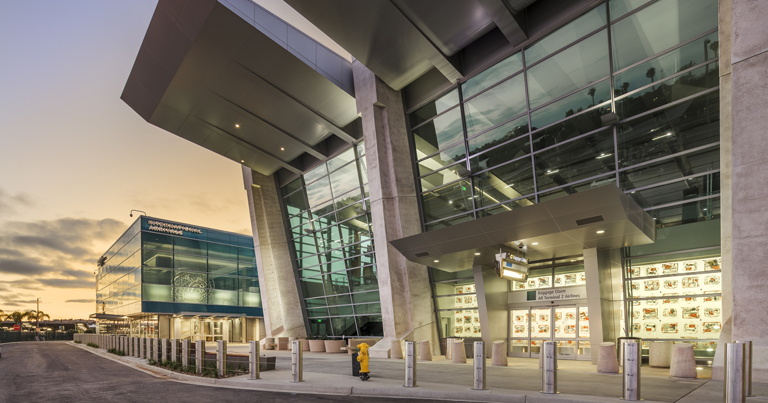 On 28 June, San Diego County Regional Airport Authority, along with officials from U.S. Customs and Border Protection (CBP) and Turner | PCL Joint Venture, held a ribbon-cutting ceremony to mark the completion of a new $229.4 million international arrivals facility at San Diego International Airport's Terminal 2. The new 130,00 sq ft facility allows the airport to accommodate the increase in international passengers resulting from recently added overseas flights.
"As airlines look to add to their international networks, it is vital we have adequate facilities readily available to compete and attract new air service," said Kimberly Becker, President/CEO, San Diego County Regional Airport Authority. "Not only will this simplify the arrival process, it is critical step in our national security mission."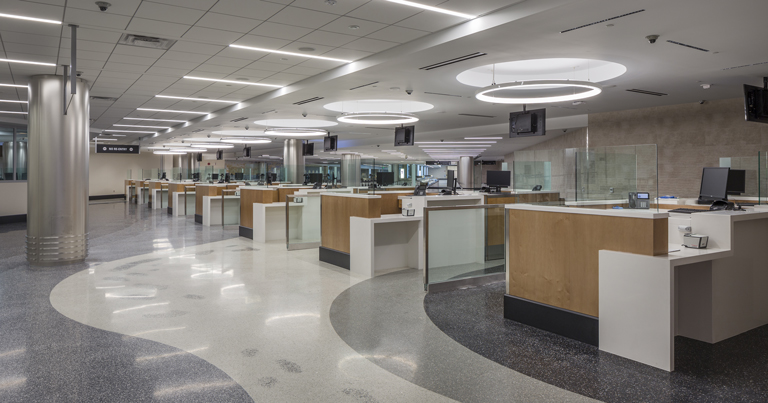 The new facility improves the processing experience for passengers with reduced wait times and a more welcoming environment and it features the newest technologies from U.S. CBP. The expansion allows for the increase of the number of international gates at the airport from three to six.
Expanded international air service is a key customer service goal for the Airport Authority. Inbound flights have a significant economic impact for the San Diego region as visitors spend money locally and contribute to the economy. It is estimated that non-stop international flights generate approximately $432 million in annual economic impact to the region.
As of March 2018, SAN offers nonstop flights to and from six countries – Japan, Germany, Switzerland, the UK, Mexico and Canada. The new international arrivals facility allows the airport to process passengers with greater ease and efficiency.
The total cost of the project is estimated at $229.4 million. The new facility will serve British Airways, Edelweiss Air, Japan Airlines, Lufthansa, Alaska Airlines, Southwest Airlines, and Spirit Airlines.