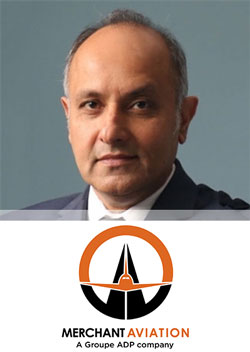 "Airport of the future" has become something of a buzzword in the air transport industry. While technology continues to develop and the expectations of today's connected passengers keep shifting, the airport terminal is also constantly changing.
To learn more about the latest trends in airport terminal design and the technological advancements that will drive future change, FTE spoke to Kiran Merchant, CEO of Merchant Aviation, a Groupe ADP company, who will be participating in this year's Future Travel Experience Global event, taking place in Las Vegas between 10-12 September 2018.
During the conference, Merchant will take on the role of "provocateur" to challenge the status quo in every session. He says: "There is a lot of buzz in the market today about innovation, but the industry misinterprets innovation as something to do with technology! However, innovation does not only have to do with tech stuff; innovation has to be in the mindset. My expectation at FTE Global is really to shake things up, bring people together to think big and bold; allow them to learn from thought leaders outside the aviation industry to see how they adopt some of those bold ideas in their work today. My ambition is that even if we get people to start thinking in this new direction and start questioning the status quo, it will be a successful conference."
Merchant Aviation has provided a holistic, strategic and innovative approach to developments across its portfolio of airport clients, including San Francisco, Newark, LaGuardia, Seattle-Tacoma and JFK, to ensure excellent passenger experience, enhanced operational efficiency and balanced capacity, all while maintaining and growing airport revenues.
The company was recently acquired by Groupe ADP, which will further strengthen its future in the aviation business. Merchant comments: "Groupe ADP brings a substantial value-added proposition to our service offering through their expertise in airport operations, management, financing, and full-service planning, architectural, engineering services, plus their airport innovation hub in developing ground-breaking future technological solutions."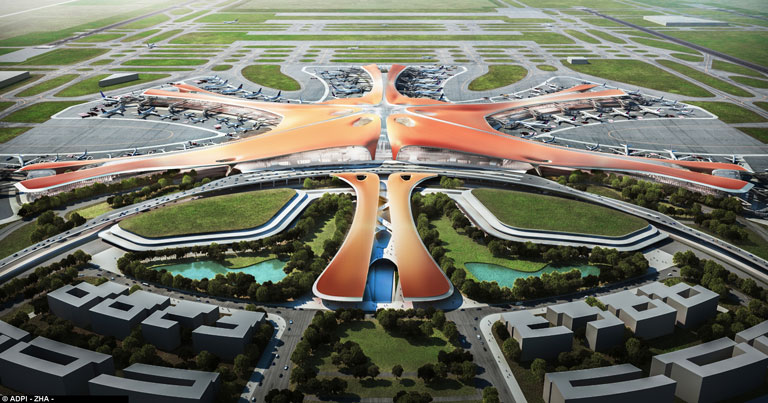 Free flowing data, customisation, reduced touchpoints
In recent years, the airport terminal has become more and more customer-centric, driven by the changes in passengers' needs. Merchant explains that it's not the latest trends in terminal design that we need to be focusing on, but the latest trends in our everyday lives that are forcing the service providers to find innovative solutions. He highlights three main factors that are affecting the way the customer is expecting to be served at airports:
Data – "The large ecosystem of free-flowing data is one of the biggest opportunities that we have today to change the way we think."
Customisation – "Everyone's needs are different so one size does not fit all. How do we empower the customer to be able to customise the experience that suits their individual needs and how we can start addressing some of these needs?"
Loss or reduction of touch points – "Millennials are incredibly smart and savvy in managing their own process, so more and more design elements are going to incorporate this notion of automation and self-directing solutions are going to be key to the next generation of terminal design."
Indeed, without the latest technological advancements integrated into every point of the terminal development, this transformation towards data-driven, customised airports wouldn't be possible. Merchant emphasises that "data integration technologies are going to be key". "If we get that right, it will make a lot of things easier in the future."
He continues: "Use of mobile technology can free us from set parameters of space boundaries. If we can transform a space at different times of the day or year based on the needs, that would provide a superior customer experience and reduction in space needs, hence a reduction in capital and operating expenditure."
"Stress-free, safe and efficient experience"
However, one of the main challenges in the design and construction of the 'airport of the future' is the lack of flexibility to integrate new technologies and innovative processes.
While such technologies as self-service and single tokens will play an integral role in the development of airport terminals, Merchant explains that the design of current terminals needs to fundamentally change. "Future terminals can't look like the way the terminals have been designed for the past five decades. In spite of recent claims by many people saying that they have built or designed the airport terminal of the future, there is yet to be a ground-breaking idea incorporated in the terminal design. We need bold ideas like the Apple Store, which fundamentally changed the face of the retail industry.
"Let's bring the sexy back! The air travel industry used to offer a luxury experience from end-to-end in the heydays of jet aviation. The airport of the future will have a stress-free, safe and efficient experience from end-to-end, which will be unique for every individual's travel needs."
Kiran Merchant, CEO of Merchant Aviation, a Groupe ADP company, will take on the role of "provocateur" in the 'Terminal Design & Delivery Summit' at Future Travel Experience Global 2018 (10-12 September). Alongside Joyen Vakil, SVP of Design & Development at MGM Resorts International, he will offer his expert opinion and pose thought-provoking questions to help challenge the status quo and promote innovative thinking. Find out more here >>