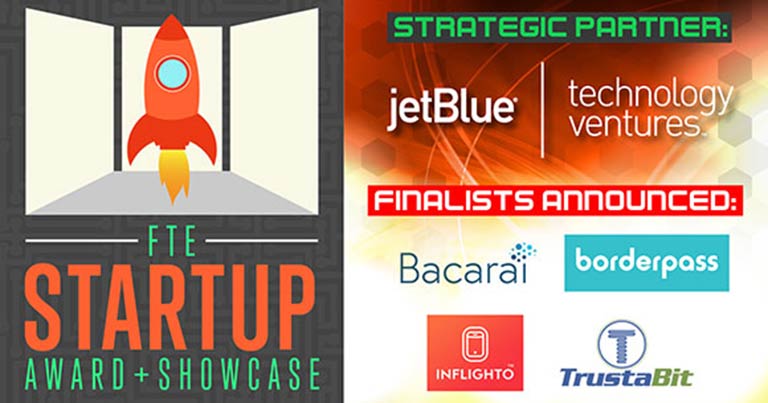 Future Travel Experience (FTE) and JetBlue Technology Ventures (JTV) have announced the four finalists in the FTE Asia EXPO 2018 Startup Competition and Showcase. This global startup competition – the third of its kind this year – was launched to help discover early-stage startups developing innovative concepts or products that can help to improve customer experiences and business performance for air transport industry stakeholders.
The finalists will now participate in the JetBlue Technology Ventures Startup Showcase at the free to attend Future Travel Experience Asia EXPO 2018 in Singapore on 13-14 November 2018. They will also have the opportunity to pitch their solutions from the EXPO Stage during the show. The winner will be chosen by audience vote and announced at the FTE Asia Awards Ceremony on 13 November.
FTE Asia EXPO 2018 Startup Competition Finalists:
Bacarai provides airlines the chance to automate their group sales programme by outfitting them with independently functioning AI agents that learn and perform models based on a Thing Oriented language and graph.
BorderPass is an opt-in service that enables non-Malaysian travellers to use a BorderPass autogate instead of queuing at manual immigration counters at KLIA.
Inflighto has developed and launched what it claims is the most detailed and sophisticated moving-map app available.
TrustaBit is creating a solution to automate the notification and compensation process for offloaded passengers in the airline industry.
The winner of the Startup Competition will be announced during the free to attend FTE Asia EXPO 2018. Register for your free pass here >>