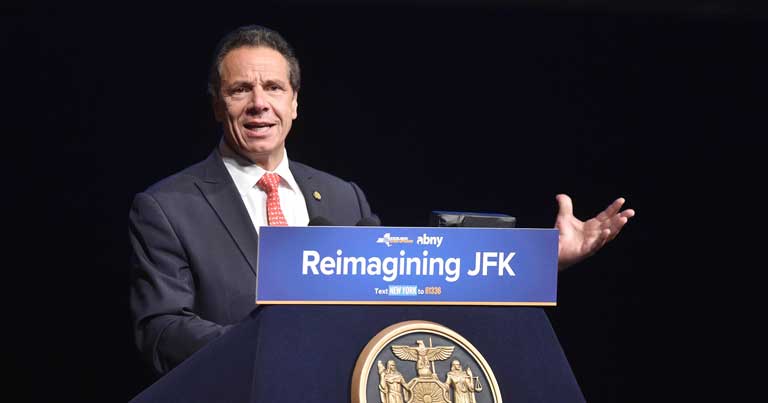 New York Governor Andre M. Cuomo has announced details about the $13 billion plan to transform John F. Kennedy International Airport into a modern 21st century airport with two new world-class international terminal complexes on the airport's north and south sides.
This record investment – including $12 billion in private funding – advances the Governor's vision for a unified and interconnected airport system with best-in-class passenger amenities, centralised ground transportation options and vastly improved roadways that collectively will increase the airport's capacity by at least 15 million passengers a year.
"While leaders in Washington talk about investing in infrastructure, we're actually doing it at historic levels and the transformation of JFK Airport into a 21st century transportation hub will ensure New York remains the nation's front door to the world," Governor Cuomo said.
"This historic investment to modernise JFK Airport and the surrounding transportation network will not only ease travel through this major hub, but it will ensure JFK joins the rank as one of the finest airports in the world."
Lieutenant Governor Kathy Hochul, added: "We know how powerful investing in infrastructure can be as a boost to our economy and a driver of job creation. Here in New York we have transformed our state with record investments in infrastructure, especially at our airports. This latest plan for the modernisation of JFK will build upon our efforts to improve the transportation network of this world-class facility, and enhance the traveller experience."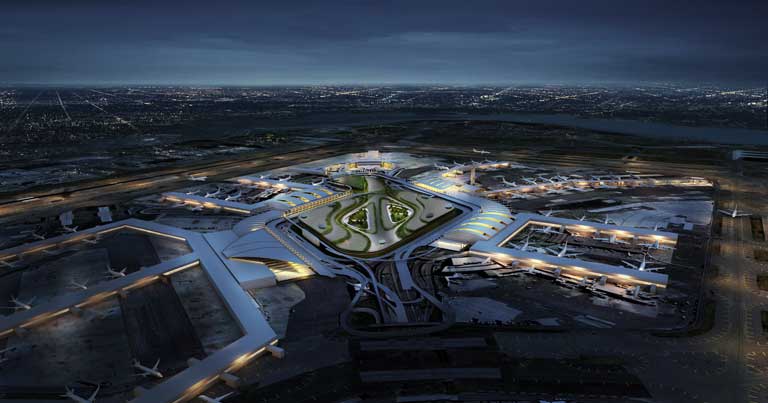 The JFK Vision Plan, initially unveiled in January 2017 and based on the recommendations from the Governor's Airport Advisor Panel, calls for an overhaul of the airport terminal sites into one unified JFK Airport by demolishing old terminals, utilising vacant space, and modernising on-airport infrastructure, while incorporating the latest in passenger amenities and technological innovations.
The plan also calls for increasing the number and size of gates, improving parking availability, an array of airside taxiway improvements to allow for bigger planes and reduced gate congestion, upgrading the AirTrain JFK system to handle increased passenger capacity, and enhanced roadways on and off the airport. This includes better access to JFK from regional roadways, particularly the Van Wyck Expressway and the Grand Central Parkway, including the Kew Gardens Interchange.
The new passenger facilities will feature significantly larger waiting areas with high ceilings, natural light and modern architecture coupled with interior green space, exhibits and art featuring iconic New York landmarks and local artists. World-class retail, restaurants and bars will include locally-based restaurateurs, craft beverage options and Taste NY stores. Free, high-speed Wi-Fi and charging stations throughout the terminals will enable passengers to stay connected at each step of their journey.
State-of-the-art technological improvements will be part of the terminal upgrades, with security enhancements such as radiation detection and next-generation identification of unattended packages.