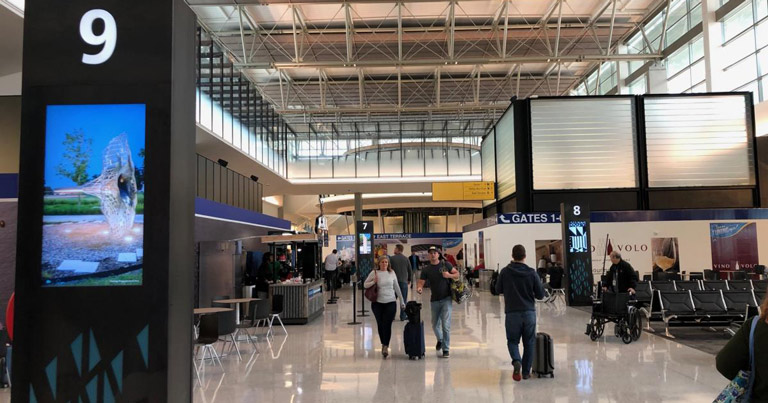 Austin-Bergstrom International Airport has unveiled Phase 1 of its nine-gate expansion, as part of its vision to elevate the passenger experience.
The $350 million terminal and apron expansion project has added nine new gates, increasing the total number of gates to 34.
Other upgrades include an extra 88,359 sq ft of concourse space; 52,282 sq ft of apron space for baggage makeup conveyors, additional inbound baggage systems, airline operations space, airport support space, and other related ancillary facilities; 28,205 sq ft of mezzanine space; and 5,770 sq ft of outdoor east terrace. A further 175,000 sq ft will be added in later phases.
The paved aircraft area around the terminal has been expanded by 48 acres to accommodate larger aircraft and increase overnight aircraft parking at Austin's airport. The expansion has also been designed to meet LEED Silver certification for overall energy and environmental sustainability.
Austin-Bergstrom International Airport was originally designed to serve 11 million passengers annually but served 15.8 million in 2018.