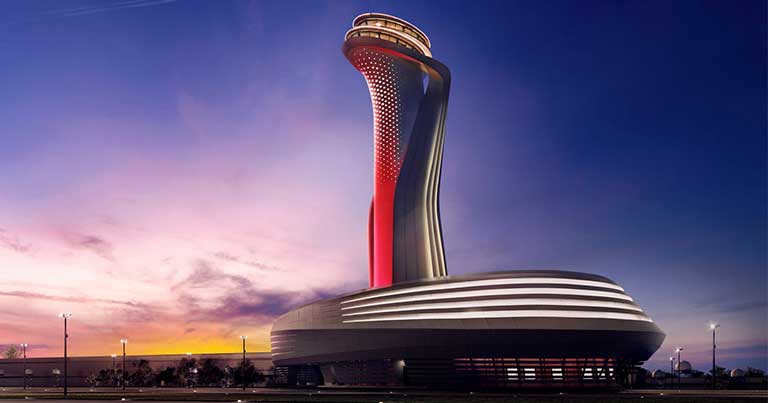 Turkish Airlines has announced that the "great move" to its new home, Istanbul Airport, will start on 5 April 2019.
The new mega-hub – which will be commemorated with The New Airport Show Istanbul, co-located with the Future Travel Experience EMEA and Ancillary shows – will replace the current Istanbul Atatürk Airport, which will be closed for scheduled passenger flights.
The moving operation will take 45 hours in total and it will be concluded on 6 April at 23:59. In order to conclude the move successfully according to prior plans, Atatürk Airport and Istanbul Airport will be closed for all scheduled passenger flights between 02:00 and 14:00 on 6 April.
Due to the relocation, the flag carrier will be ending all of its scheduled flights at Atatürk Airport as of 6 April 2019 at 02:00 local time, and will resume all flight operations planned for Atatürk Airport from its new home, Istanbul Airport, as of the afternoon of April 6 at 14:00 local time (11:00 GMT).
İlker Aycı, Chairman of the Board and the Executive Committee, Turkish Airlines, stated: "The biggest move in aviation history will take place. The combined size of the equipment we are going to transfer would cover 33 football pitches. After this great move, which will be watched by the entire world, we will wake up to a new morning. It will be a morning with the sun shining on Turkish aviation with the flights operated at Istanbul Airport. I convey my hopes that it will bring a great fortune to both our country and company."
During the move to the new mega-hub, equipment weighing approximately 47,300 tons will be transferred to Istanbul Airport from Atatürk Airport. The distance covered by the trucking rigs carrying this load during 45 hours is calculated to be at 400,000 km. Over 1,800 personnel will be working during this major operation.
Istanbul Airport officially opened on 29 October 2018. The initial capacity of 90 million passengers will be expanded to 200 million once all phases are completed, positioning Istanbul Airport as the biggest airport in the world.