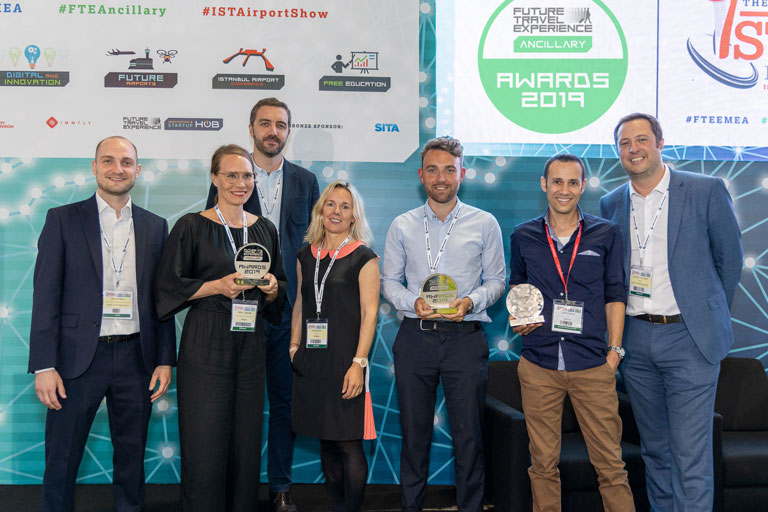 The winners of the Future Travel Experience (FTE) Ancillary Awards 2019 were revealed at FTE Ancillary 2019, which was co-located with FTE EMEA in Istanbul, Turkey on 19-20 June. A number of the world's most forward-thinking airlines gathered in Istanbul for the event, which is now firmly established as the industry's definitive digital airline retailing show. The FTE Ancillary Awards, now in their third year, recognise the most pioneering airlines that have tapped into digital advancements to successfully create new ancillary revenue streams across the end-to-end passenger journey.
Gold Award – AirAsia
AirAsia was announced as the winner of the Gold Award in recognition of its drive to become a fully-fledged retailer. The carrier continues to look beyond selling flights and is increasing its efforts to sell additional travel-related services as part of an ambitious goal to transform its website into a platform to fulfil any travel need. The low-cost carrier has also made a significant investment in high-speed inflight Wi-Fi, which will open up a plethora of ancillary-related opportunities. On the ground, AirAsia has also launched "OURSHOP", again displaying leadership in this space. This online e-commerce marketplace connects travellers with airport retailers, as well as high street and local retailers to create a travel retail product fit for the 21st century.
Silver Award – Finnair
Finnair was presented with the Silver Award in recognition of its impressive efforts to tap into digital channels to boost ancillary revenues. The carrier is using physical and digital touch-points across the passenger journey to help boost revenues, including through mobile app and website enhancements. Finnair also continues to develop its onboard digital offer, including the well-received Nordic Sky Wi-Fi Portal. In addition, the Finnish airline is expanding its ancillary service portfolio, with products such as onboard upgrade as well as a drive towards expanding the availability of digital pre-order services.
Bronze Award – easyJet
easyJet made the top three for the first time, securing the FTE Ancillary Bronze Award. The low-cost carrier reported an 11.7% year-on-year increase in ancillary revenue per seat in 2018, with digital initiatives helping to drive many improvements. The airline has experienced growth in its onboard retail business, with inflight vouchers now available in the booking funnel. Enhancements to its website have also made it easier for passengers to book ancillary products, while its exploration of wireless inflight entertainment (IFE) and creative brand partnerships also display its pioneering spirit in the ancillary revenue field.
FTE Ancillary Startup Competition Winner – SeeVoov
The 10 finalists in the FTE Ancillary Startup Competition showcased their capabilities in the exhibition and pitched their products and services in a special session on Day 1 of the FTE Ancillary conference. Following the pitch session, each member of the audience voted for their favourite via the event app, with SeeVoov emerging as the overall winner. As a video-based destination planning interface, SeeVoov integrates with airlines to increase upsales of ancillary products and services, such as hotels, attractions, car rental, travel insurance, restaurants and more. This can be integrated as white label (fully airline branded) in the inspiration stage (website/app), in the booking confirmation stage (email link/SMS), throughout the flight (IFE screens/tablets/personal devices), and while at the destination.