This year's Future Travel Experience Global, hosted by McCarran International Airport, took place on 4-6 September in Las Vegas with a record attendance. The event's 'Transformation' theme attracted industry leaders, technology giants, disruptors, parallel industries, vendors and startups to share out-of-the-box thinking to drive the industry forward.
The three-day-event featured a packed programme comprising of inspirational keynotes, end-to-end exhibition, four conference tracks, guest sessions, technical briefings, a Biometrics Summit, Co-creation forums, the FTE Gala Party and Awards, guided tours of TSA Innovation Checkpoint, Las Vegas McCarran International Airport and Park MGM.
Forward-thinking keynotes by Mo Gawdat, Apple, Virgin Hyperloop One, Haneda Airport and Vistara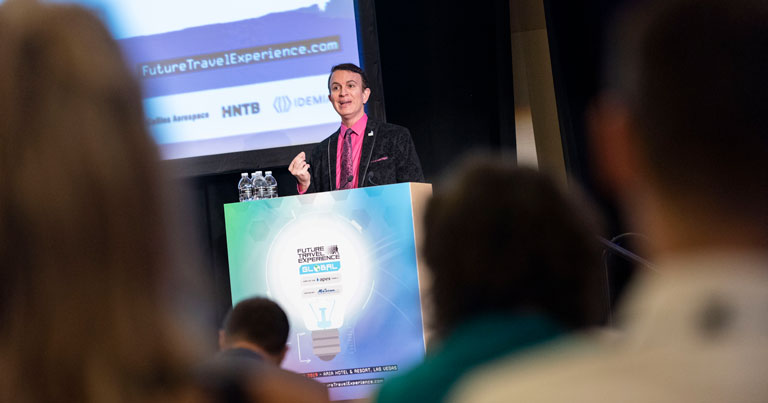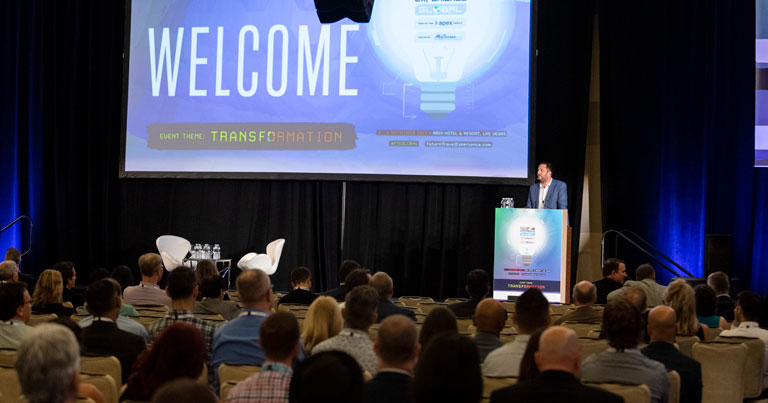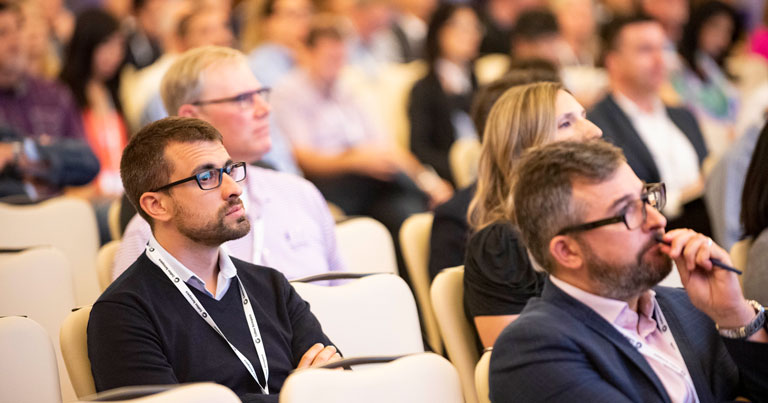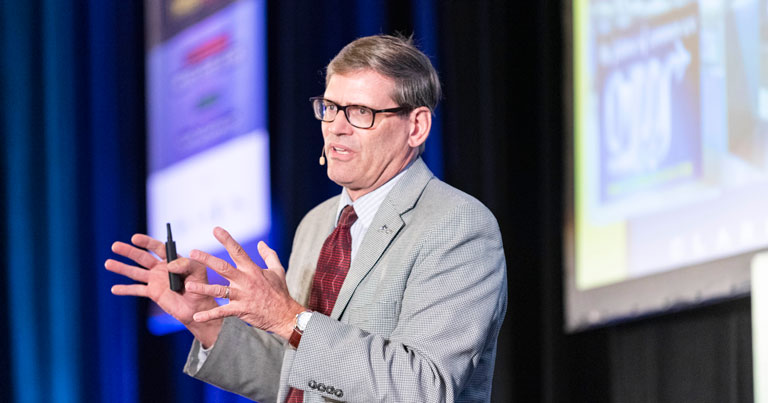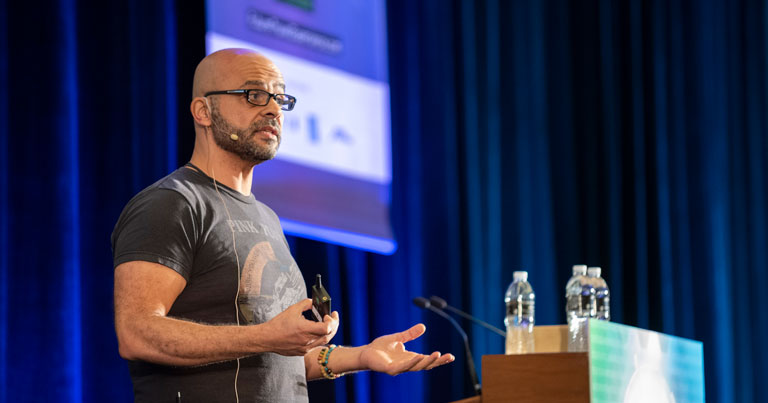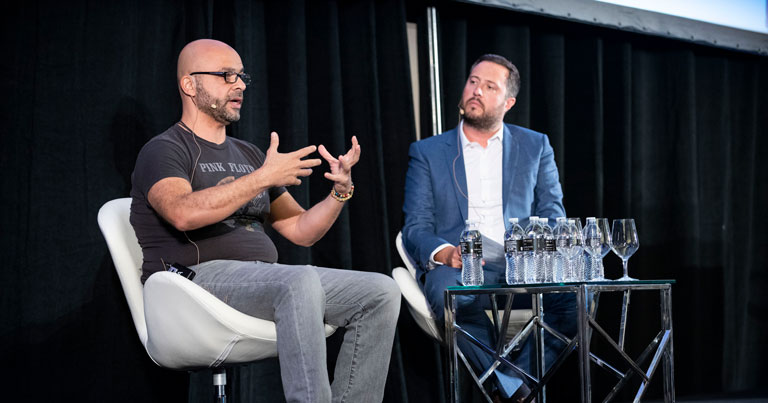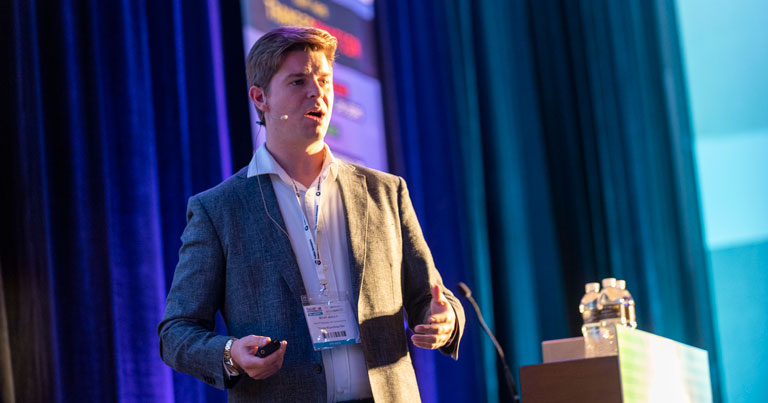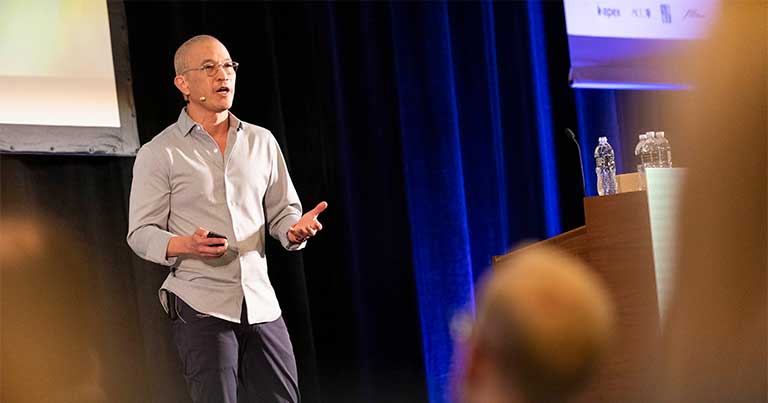 Following welcome addresses from Daniel Coleman, founder of FTE; and Joe Leader, CEO of APEX and IFSA; Samuel Ingalls, Assistant Director of Aviation, Information Systems, took to the stage to brief delegates on some of the airport's latest efforts to transform the travel experience – from implementing innovative trials on baggage and security to introducing RFID, biometrics and a raft of other emerging technologies.
A true highlight of the show was the forward-thinking opening keynote, delivered by Mo Gawdat, world-renowned technology and innovation leader, serial entrepreneur and former Google X Chief Business Officer. He said: "Machine learning is so important. By 2029, 10 years from now, machines will be more intelligent than humans." To help air transport stakeholders prepare for what's to come, Gawdat left delegates with three main takeaways: Firstly, assume that everything is possible; secondly, commit to the problem; and lastly, accept no less than radical innovation.
For the first time in the history of FTE, Apple delivered one of the keynote speeches at the event. Michael Tchao, Vice President iPad Product Marketing, Apple, envisioned a future travel experience that is ultimately simpler and more seamless, driven by mobile devices like iPhone, iPad and Apple Watch. He also explained that more than 450 airlines have adopted iPads to support their operations, with American Airlines, Alaska and United being among the first ones to use the device in the cockpit. Looking ahead, Tchao explained that such mobile devices are enabling the connected passenger experience. "Real magic happens when the connected airline meets the connected traveller," he said.
Building on the topic of the future of transportation, Ryan Kelly, Head of Marketing and Communications for Virgin Hyperloop One, delivered the opening keynote address during Day 3 of the conference. He shared the latest milestones in the development of this "on-demand, direct and autonomous" technology project, and the opportunities it can create for existing modes of travel. "Hyperloop does not replace airlines. There is so much opportunity for us to all work together," he stressed.
Following Kelly's presentation, Junichi Shimizu, Vice President of Business Marketing Division, Japan Airport Terminal Co., took to the stage to provide more details about Haneda Robotics Lab, which is a central element of Japan Airport Terminal Co.'s efforts to accelerate the introduction of robots to Haneda Airport. Meanwhile, in a video presentation, Ravinder Singh, Chief Information & Innovation Officer, Tata Singapore Airlines, Vistara shared the airline's vision on innovation.
Delegates also heard from Peter Carter, EVP & CLO, Delta Air Lines, during the second edition of the "Our Next Guest Needs No Introduction…" format. Carter took to the stage for an in-depth chat with APEX's Joe Leader.
Getting to grips with transformation – Fast Future, APEX, MAG, LEVEL, YVR, TSA and Pittsburgh Airport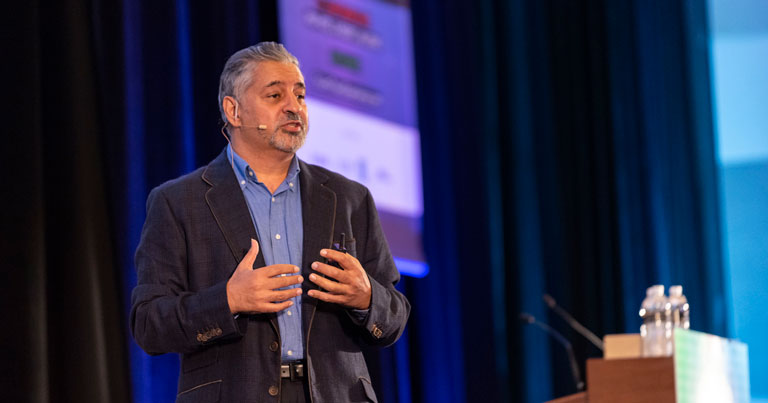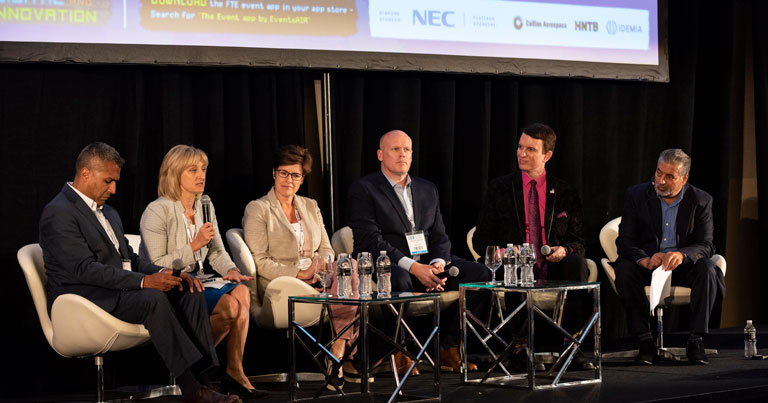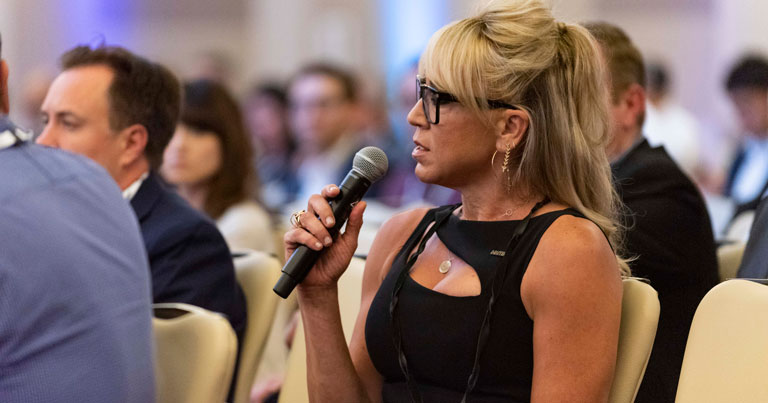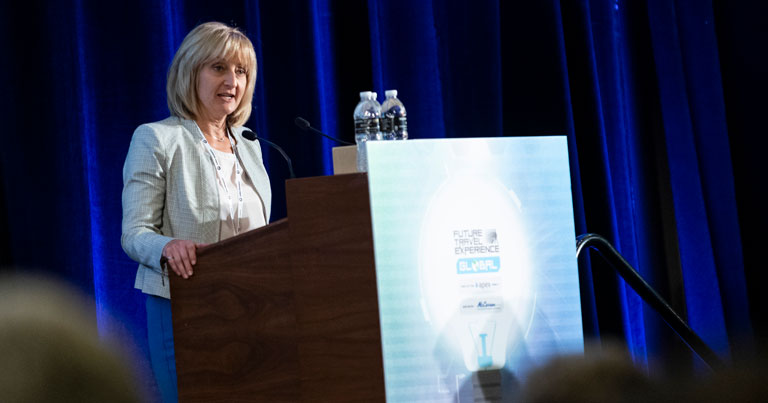 In line with this year's 'Transformation' theme, delegates heard a plethora of inspirational presentations and panel discussions. A highlight at the show was the official unveiling of the crowdsourced Air Transport 2035 Think Tank, which has been launched in partnership with FTE to explore the forces and factors that could shape the future of aviation in the next two decades. In a scene-setting presentation, Rohit Talwar, CEO of Fast Future, outlined the key drivers of change and potential scenarios of what the air transport industry could look like in 2035. "Digital is rewriting the future of every sector," he said.
Talwar was later joined on stage by Joe Leader, CEO, APEX & IFSA; Michael Boland, Executive Vice President of Business Development, MAG (Airports Group); Christina Cassotis, CEO, Pittsburgh International Airport; Lynette DuJohn, VP, Information Technology and Chief Digital Officer, YVR; and Jose Bonilla, Director, Innovation Task Force, Transportation Security Administration (TSA). The panel shared strategies on getting to grips with transformation and future-proofing the industry.
End-to-end exhibition ­– from biometrics and robotics to RFID, IFE and assistive tech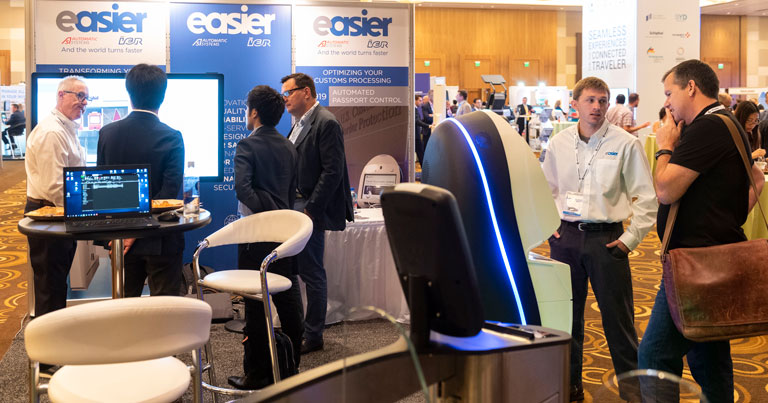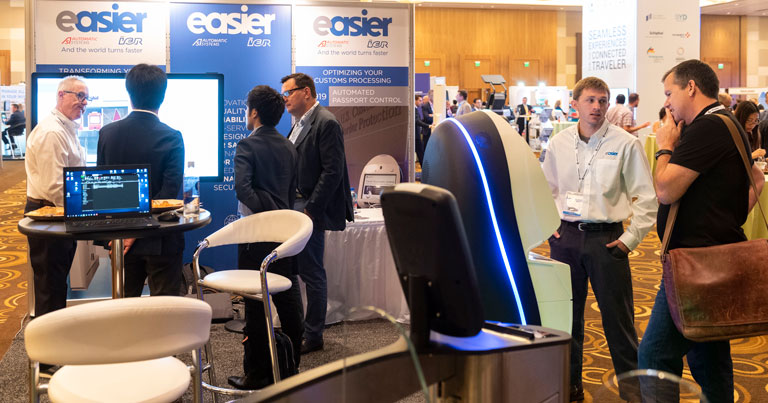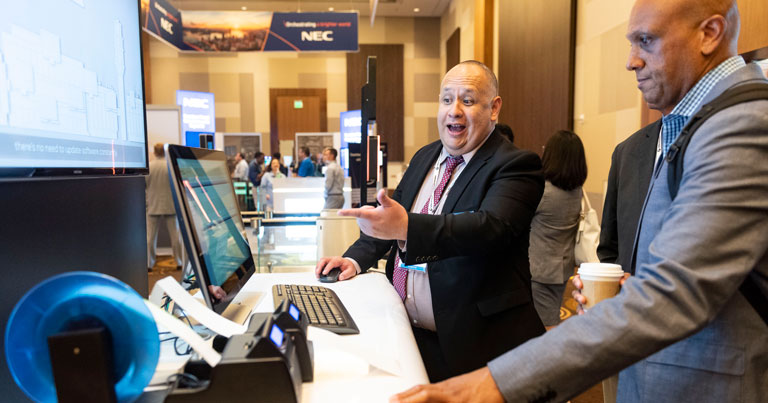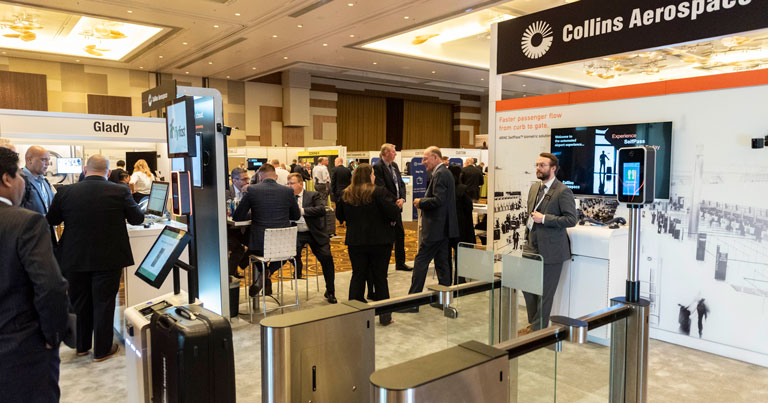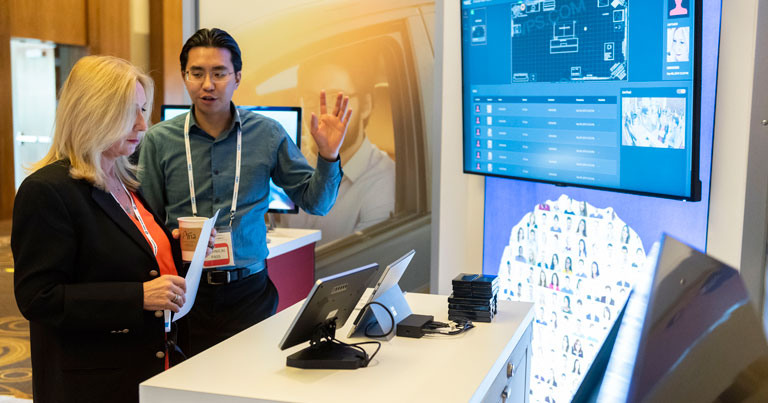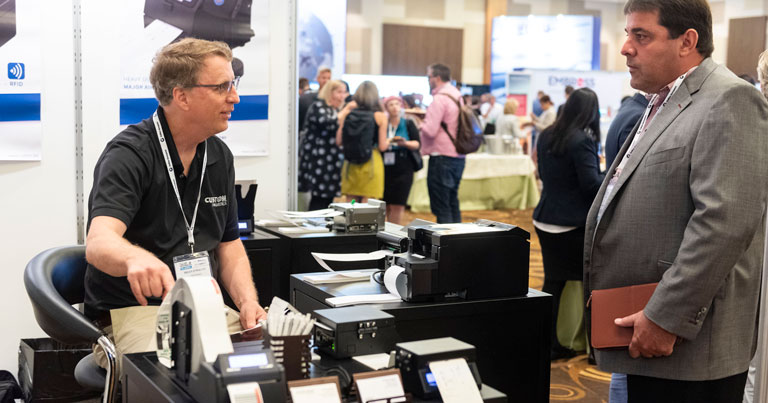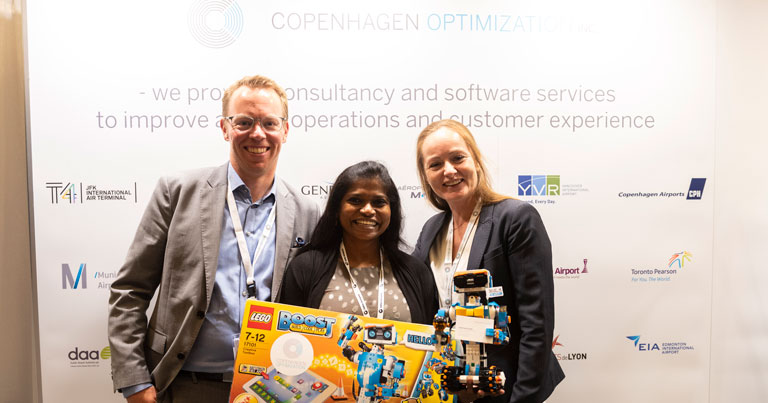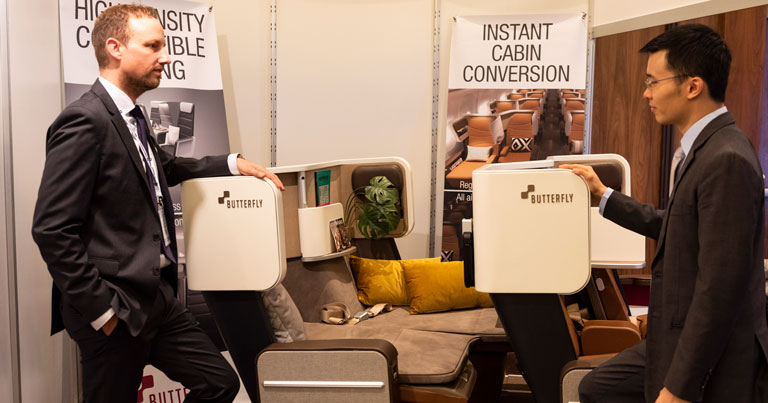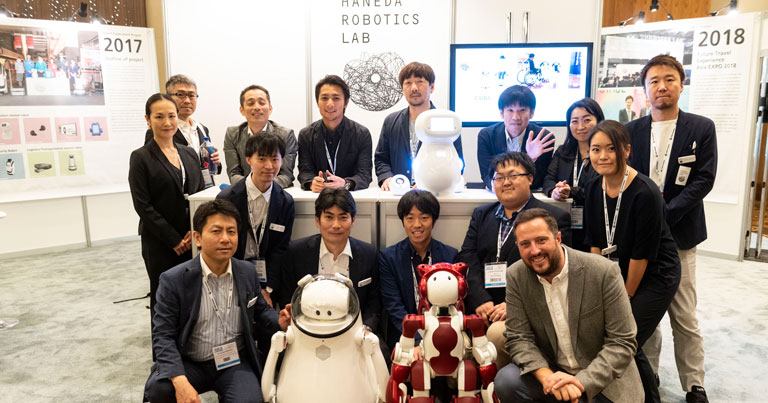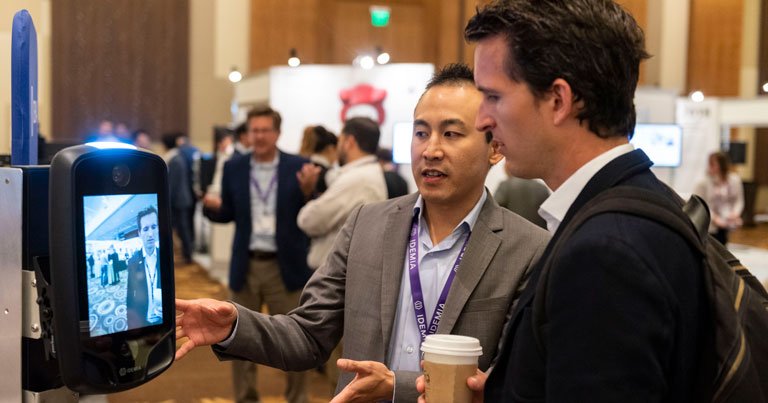 More than 60 exhibitors were present at FTE Global to showcase their latest products, services and concepts, ranging from robotics, biometrics and baggage handling to flexible aircraft seating, inflight entertainment and assistive technology.
Among some of the exclusive solutions on display at the expo were Collins Aerospace's new SelfPass biometrics virtual reality simulator. The company also showcased its cMuse common-use passenger check-in system, which is PCI-DSS compliant. Collins Aerospace also used the event to raise awareness of its cybersecurity offering.
Meanwhile, at the NEC stand, the company simulated a whole airport terminal experience, showcasing its range of biometric and AI technologies to simplify the airport experience. The passenger creates a Digital ID on their phone, which then using facial recognition is used for identification at different touchpoints of the airport terminal and beyond.
ICM also showcased its end-to-end automation of passenger self-service using high-performance facial biometrics integrated at all passenger touchpoints. ICM shared that live trials have been progressing well with Delta Air Lines at Minneapolis St. Paul International Airport, an operational demonstration unit has been set up in Texas and a number of confidential testing programmes are currently running. WHILL & Scootaround, who last month announced their merger, showcased the cutting-edge Model C Electric Vehicle (EV) along with its Mobility as a Service (MaaS) model to be implemented for public areas around the world. With this model, people with reduced mobility will be able to rent a personal EV at the airport on arrival and departure.
Another highlight at the EXPO was Haneda Robotics Lab's booth which showcased seven robot operators who have conducted demonstration experiments in the passenger terminal at Haneda Airport.
Guest Sessions ­– Apple, WestJet, Swoop, Alaska, LAX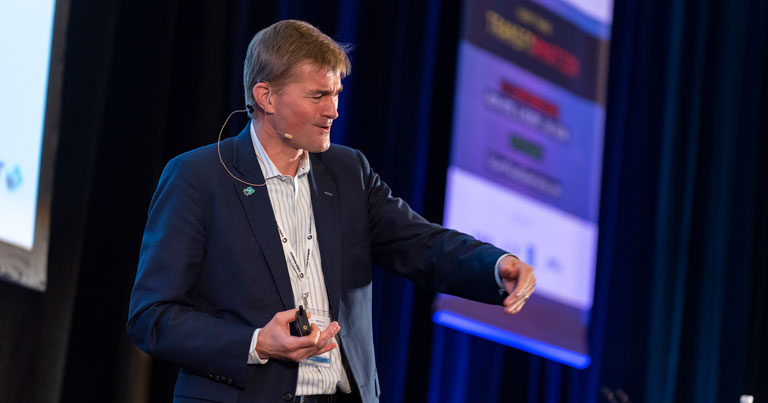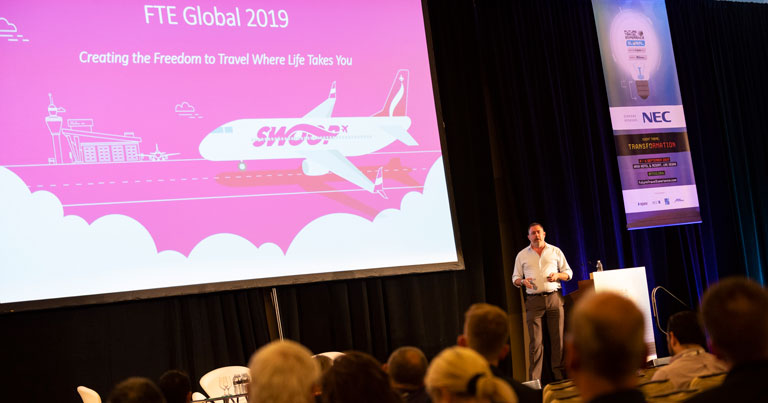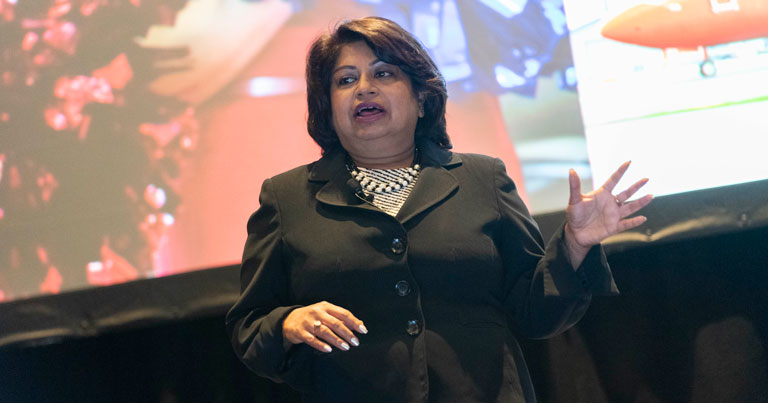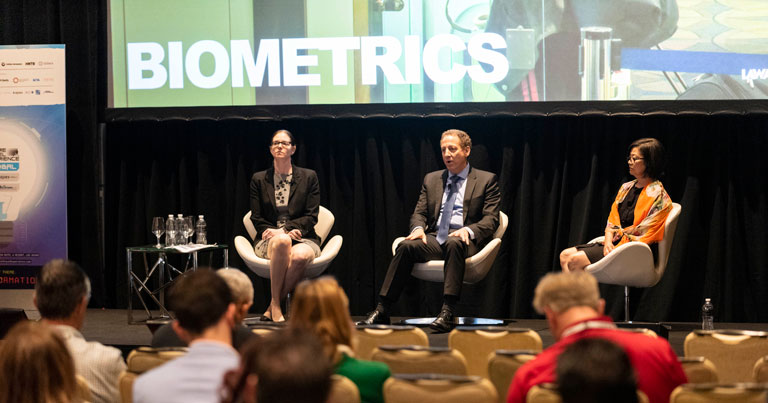 In support of the 'Transformation' theme, this year's FTE Global 2019 introduced Guest Sessions, which saw leading organisations put forward senior executives from across their business for a deep-dive session on how they are individually, and collectively, driving transformation. In one such session, Charles Duncan Executive Vice-President and Chief Strategy Officer, WestJet and Steven Greenway, President, Swoop, discussed WestJet's huge transformation programme, that has seen it launch a refreshed brand image, long-haul operations, an ultra-low-cost carrier and new products aimed at international and Premium travellers – all as part of its plans to become a global network airline. Swoops' Greenway then discussed the ultra-low-cost carrier's strategy for future growth.
Additionally, Alaska Airlines' Charu Jain, Vice President & Chief Information Officer, and Dave McCormick, Director, E-commerce & GM of Day of Travel Experiences, hosted a session on the carrier's major transformation programme, following its merger with Virgin America, and shared learnings and insights on how the airline has accomplished high customer satisfaction by embracing the Alaska Spirit culture, all while leading a major IT integration.
Los Angeles International Airport (LAX) also hosted one of the Guest Sessions at the event, which focused on its transformation programme, while leveraging technology and innovation.
Following Apple's keynote, the company hosted a deep-dive guest session focusing on Indoor Maps and Messaging solutions, that enhance both the consumer experience and operations efficiency in travel, led by Yuval Kossovsky, Global Partnerships, Apple Maps.
'On the Ground' conference – Insights from Sun Country Airlines, BA, Heathrow, Bengaluru Airport, Port of Seattle, Collins, TSA, and more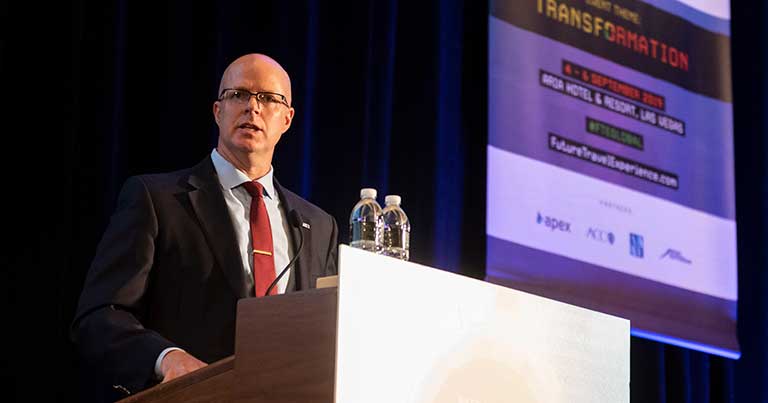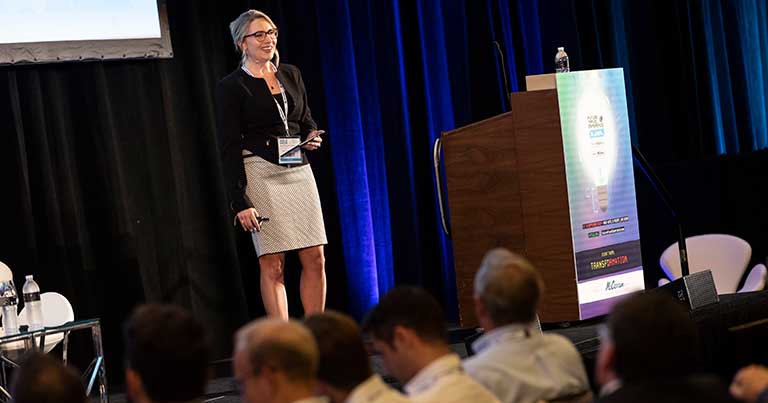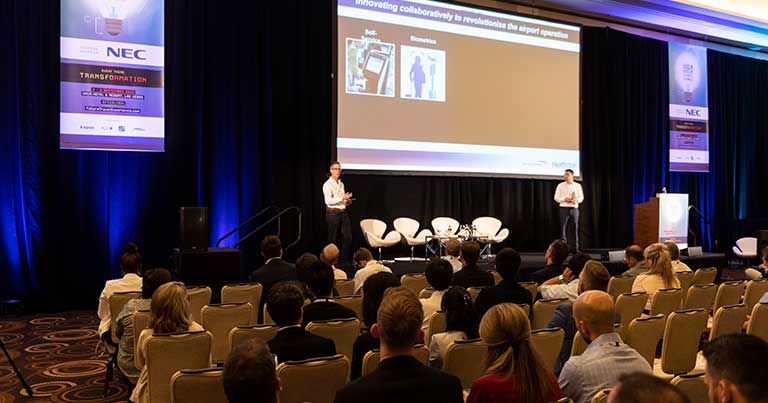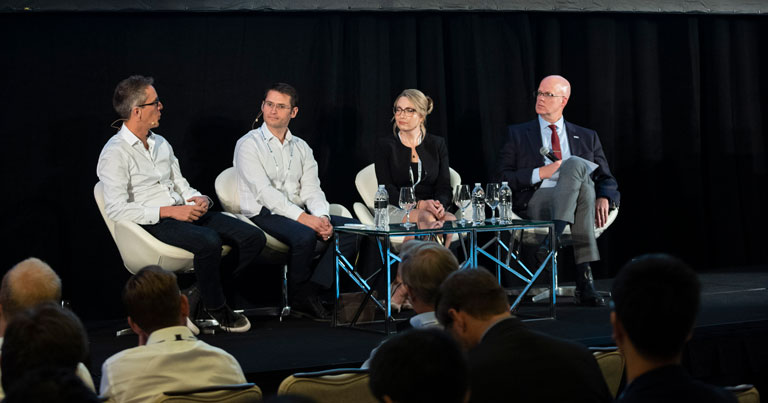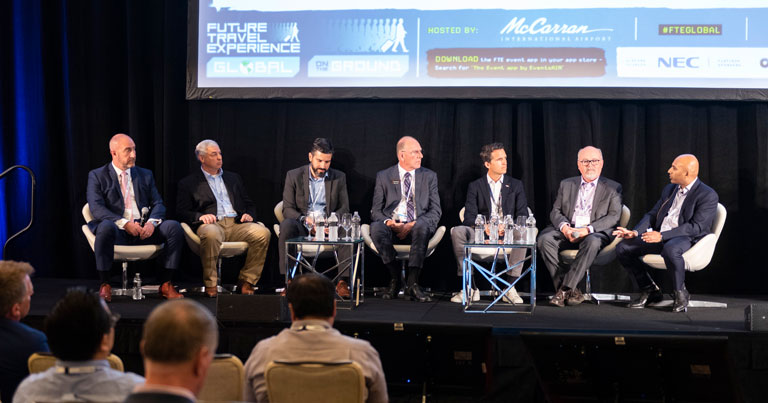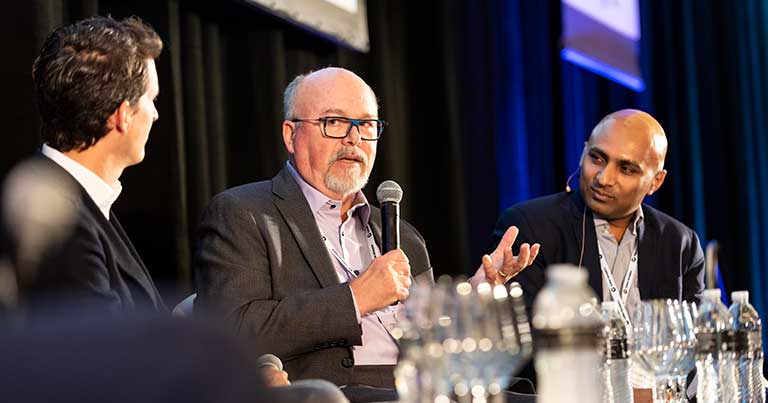 During day two and three of the event, visitors had access to four conference tracks, covering 'On the Ground', 'Digital & Innovation', 'Terminal Design', and 'Customer Experience' sessions.
The 'On the Ground' conference kicked off with a scene-setting address from T.J. Schultz, President of Airport Consultants Council, followed by a presentation by Kathleen Barrett, VP Procurement, Properties & Facilities at Sun Country Airlines, who provided the ultra-low-cost carrier perspective on the airport of the future.
In another FTE exclusive, Simon Wilcox, Head of Transformation, Automation and Innovation at Heathrow Airport, and Raoul Cooper, Senior Design Manager, Innovation at British Airways, took to the stage to re-think the way the industry looks at the airport operation to enable growth in a sustainable and responsible way. However, they pointed out that the industry is facing a mutual problem – the need for more customers, while being constrained by hefty costs. Indeed, Heathrow and BA have been working towards a shared goal to provide the best and most efficient way of moving customers through processes, while upholding the highest security assurance. Wilcox and Cooper highlighted the importance of leveraging technology, collaboration and innovation to serve and facilitate a smooth and seamless journey. To respond to the needs of the modern passenger, they proposed a new operating model which is centred around the customer. This approach has the potential to open up new commercial opportunities and new services; optimise processes; put the customer in control; create a new workforce; enhance safety and security and offer a more cost-effective operation. They highlighted that to achieve these goals, the industry needs a change of mindset.
Moving forward, Cooper then gave more details on Heathrow's operations strategy to deliver the NEXTT vision for the future passenger journey.
Later on day two, Satyaki Raghunath, Chief Strategy & Development Officer, Bengaluru International Airport hosted a 'Leaders Debate' on new technology and alliances between airports and airlines to revolutionise operational performance. The panel featured high-level executives from Port of Seattle, Oman Airports Management Company, Swissport, Collins Aerospace, TSA, and Ericsson.
FTE Biometrics Summit ­– Delta, US CBP, TSA, NEC, Bangalore, Lufthansa, BA, McCarran Airport, SITA and more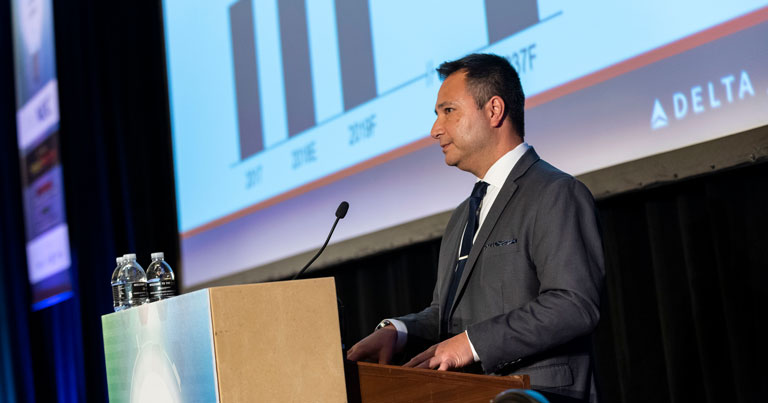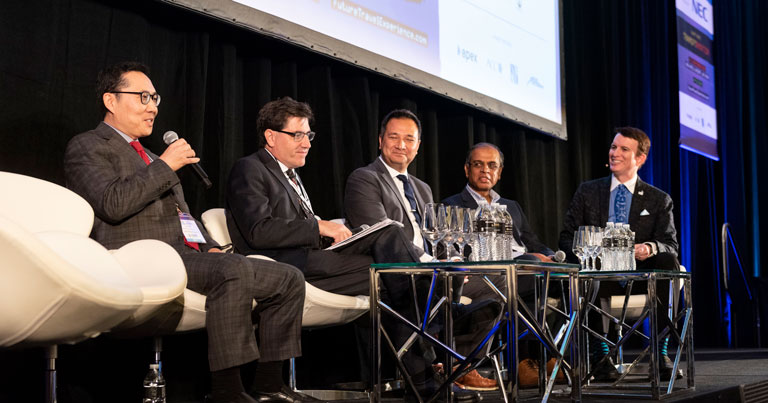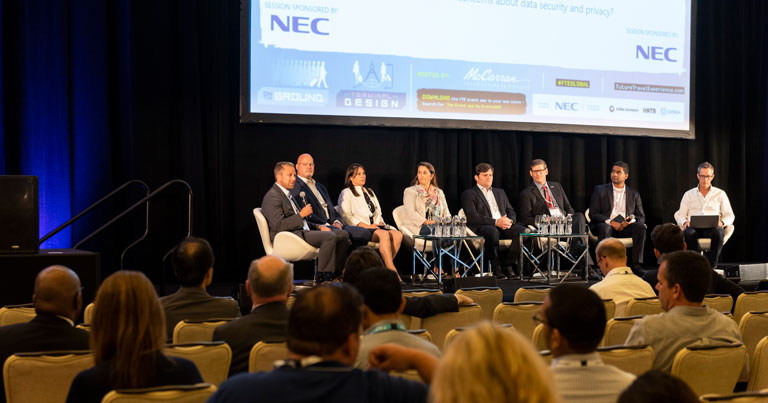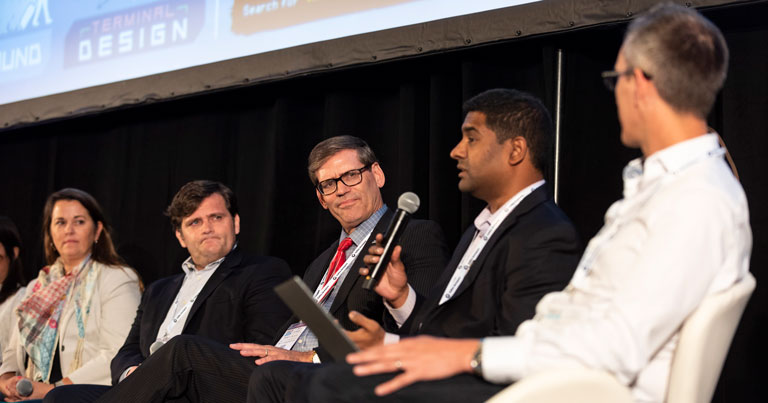 Biometrics was very much in focus during the conference and exhibition. The show played host to the FTE Biometrics Summit which unfolded during the afternoon on day two. Part 1, moderated by APEX's Joe Leader, focused on learnings from recent biometric projects from Delta, which launched the first biometric terminal in the US at Atlanta International Airport in partnership with US CBP, TSA and NEC; Bangalore Airport, which has become a platform for biometrics across India and beyond; and Lufthansa which has trialled the technology on both sides of the Atlantic. Part 2 saw a number of high-profile executives from airports and airlines, namely British Airways, McCarran International Airport, SITA, Brasilia Airport, IATA, NEC, Faith Group, and US Department of Homeland Security, discuss some of the challenges linked to the mass rollout of biometrics, including establishing trust, privacy concerns, infrastructure and how to design facilities for queue-less flow.
Digital & Innovation – embracing technology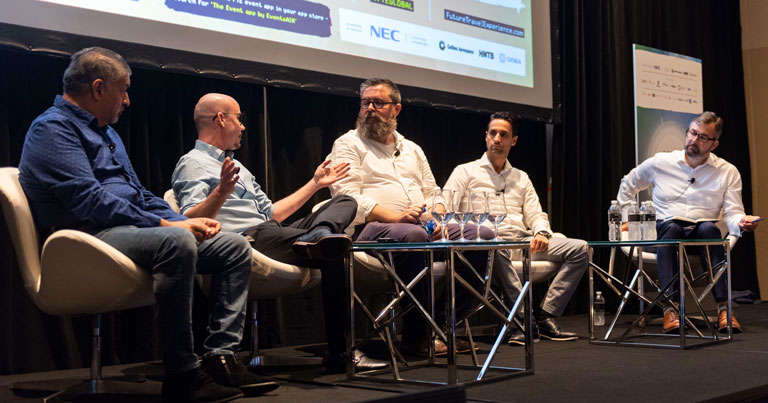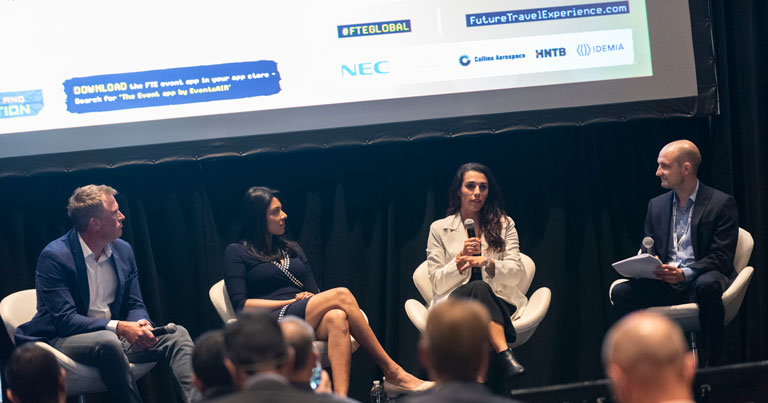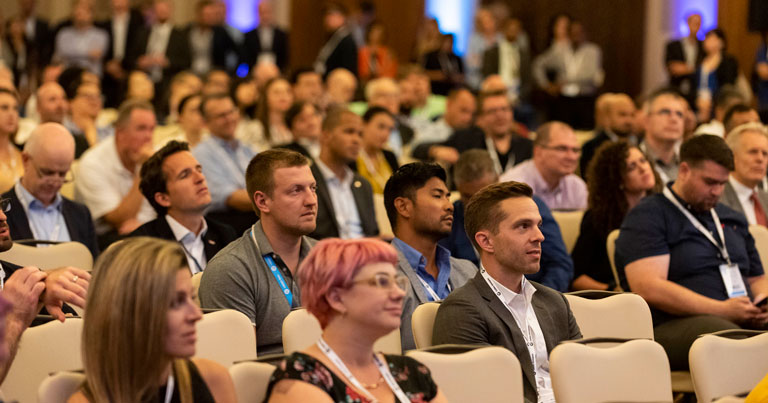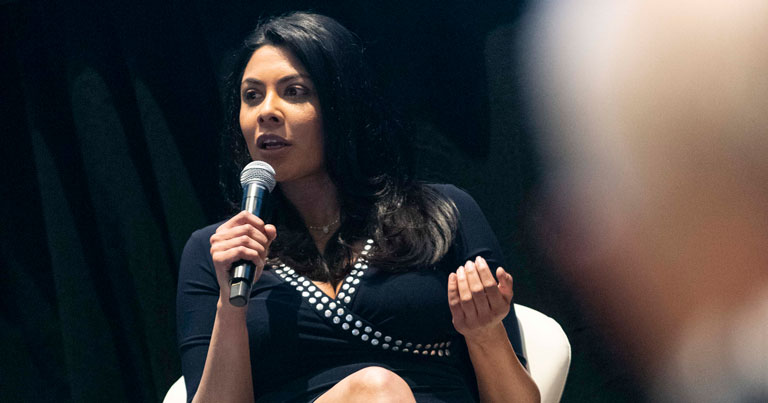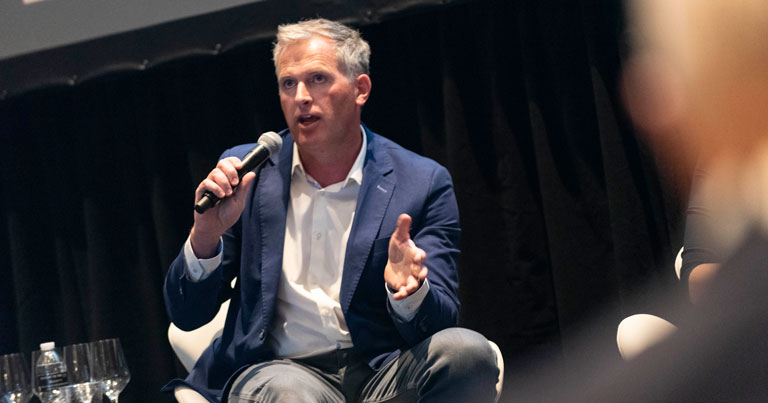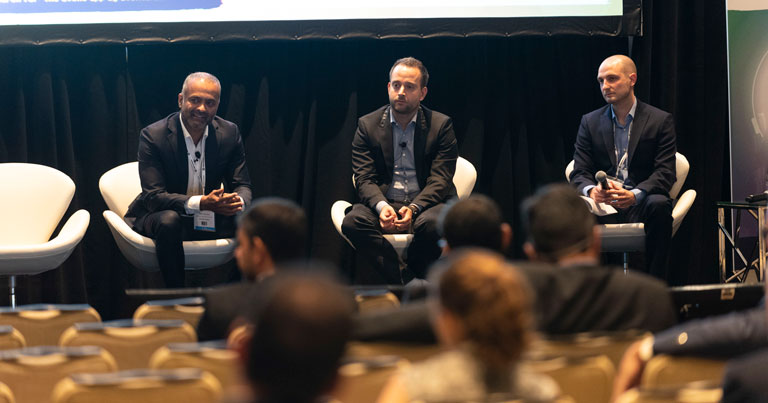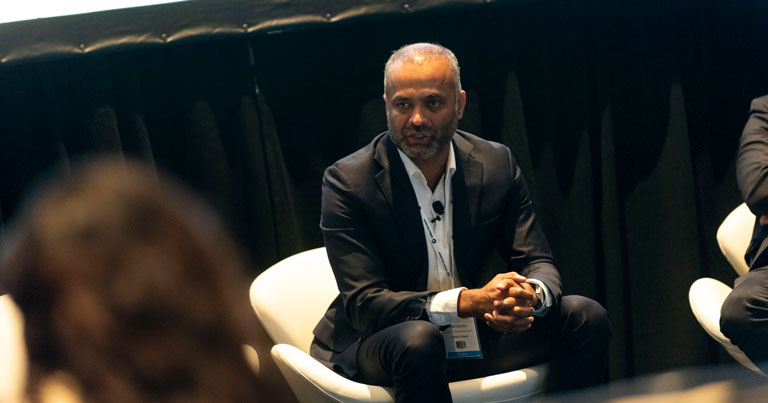 The opening session for the 'Digital & Innovation' conference, moderated by Simon Lamkin, Chief Executive Officer, LamTech Solutions & former CIO of Brussels Airlines, brought together industry leaders to share know-how for effective digital transformation. Following scene-setting presentations from Schiphol Airport's Digital Transformation Coach Vincent Thamm, and Viva Air Lab's Head of Innovation Clyde Hutchinson, a panel discussion took place which heard companies share their experiences and provide suggestions to drive digital transformation.
Continuing the topic of transformation, the afternoon session, moderated by Ryan Ghee, Head of Strategy, Engagement & Content at FTE, featured a fireside chat between Air New Zealand, Vantage Airport Group and JetBlue Technology Ventures, who shared learnings from the International Partnership Program, launched by the three companies in 2018, intended to bring together like-minded companies that are embracing technologies and are working with startups to improve travel.
This was then followed by a presentation from Kian Gould CEO & Founder of AOE, and a special address from Abhi Chacko, Head of IT Commercial at Gatwick Airport, who shared Gatwick's dynamic tech-led innovation journey in the past few years, which saw the airport adopt a number of technologies, including indoor maps, gate & baggage notifications via airline apps, beacon navigation, Alexa inflight info, Apple indoor maps, chatbot for passengers and many more. Looking ahead, Chacko shared that the airport is looking at implementing single token travel, biometric bag drop, security and self-boarding, conversational commerce, autonomous vehicles, airfield optimisation using AI, and many more solutions yet to come.
Terminal Design – re-thinking the airport of the future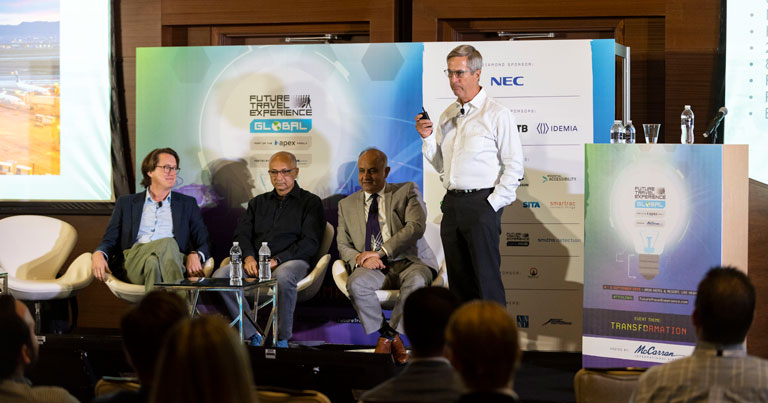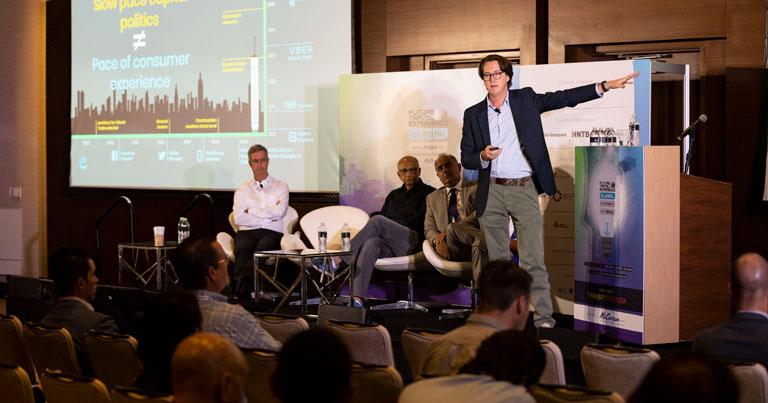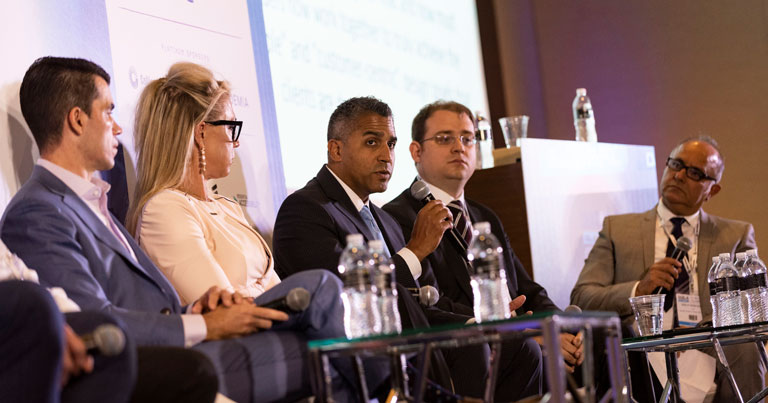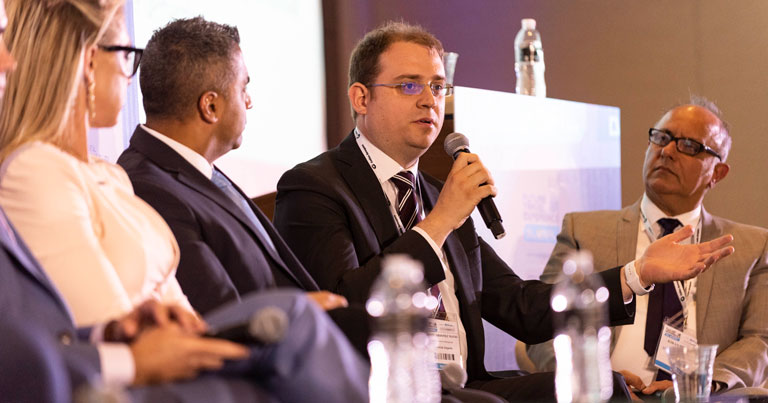 FTE Global 2019 also hosted a Terminal Design session, dedicated to helping the industry envision the airport of the future. Moderated by Kiran Merchant, CEO, Merchant Aviation, the sessions featured inspirational presentations both from inside and outside of the industry. Bill Wyatt, Executive Director from Salt Lake City International Airport, shared details about the airport's new terminal complex, expected to arrive in 2020; while Campbell Hyers, CEO, Airport Engine (Airport focused spin off from Intersection) shared a more practical approach to ensuring that an airline or an airport's digital masterplan works successfully in tandem with its physical masterplan; and Joyen Vakil, Principal, Vakil Group (former SVP of Design & Development, MGM Resorts International) re-imagined environments where physical and digital meet.
This was the perfect set-up for the following panel discussion, which brought together representatives from Merchant Aviation, Delta Air Lines, TSA, Ferrovial, HNTB, Salt Lake City International Airport, and Nieuport Aviation to discuss how the industry can achieve innovative, flexible and customer-centric designs, as the world transforms over the next 20 years.
Customer Experience – accessibility; data; overcoming baggage headaches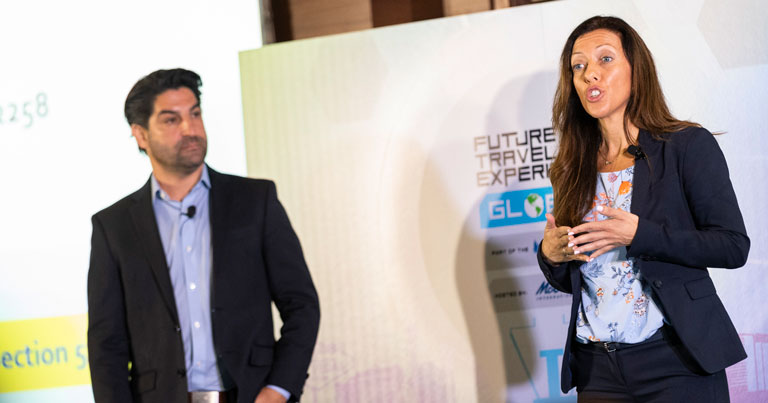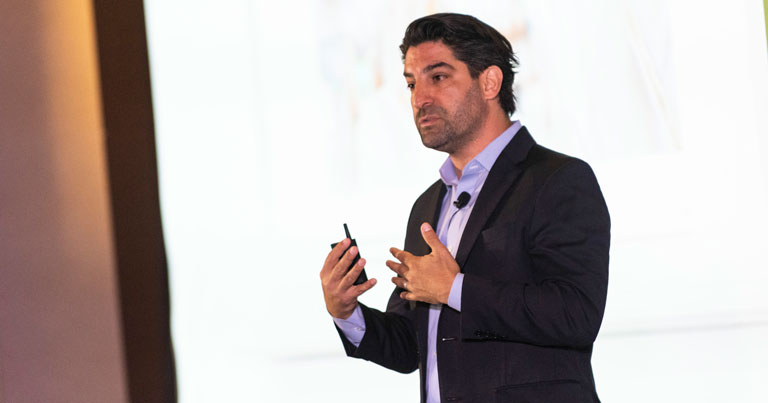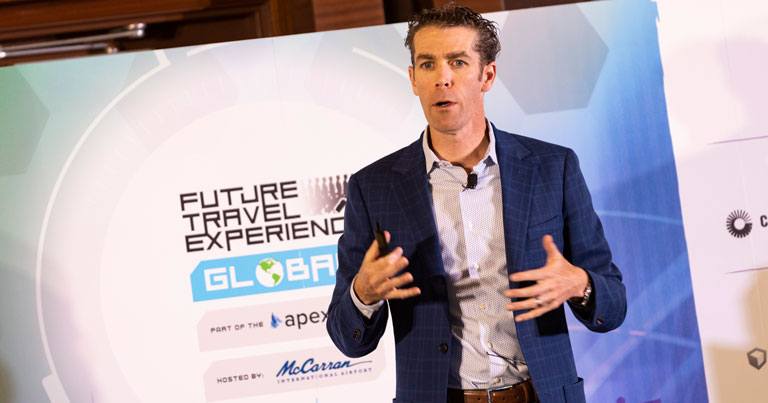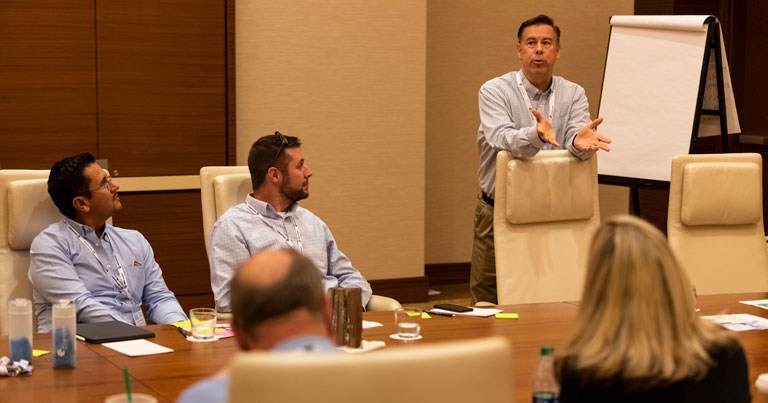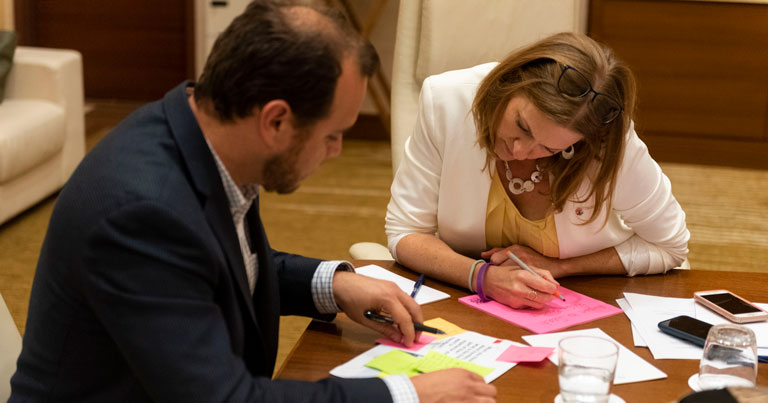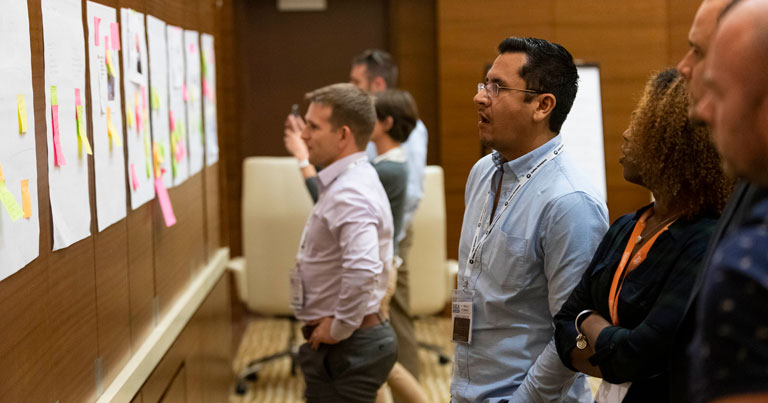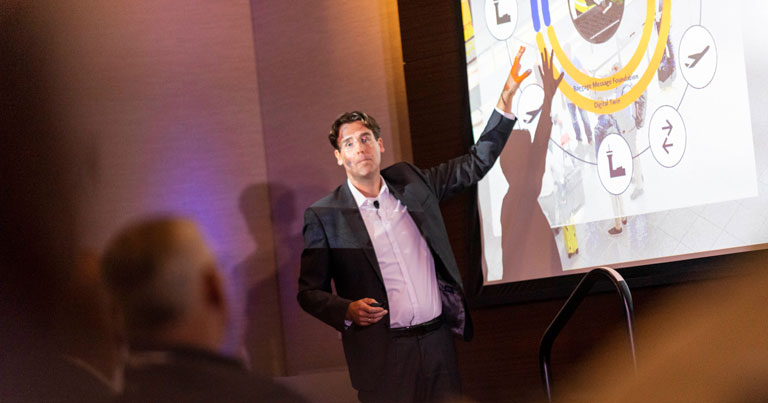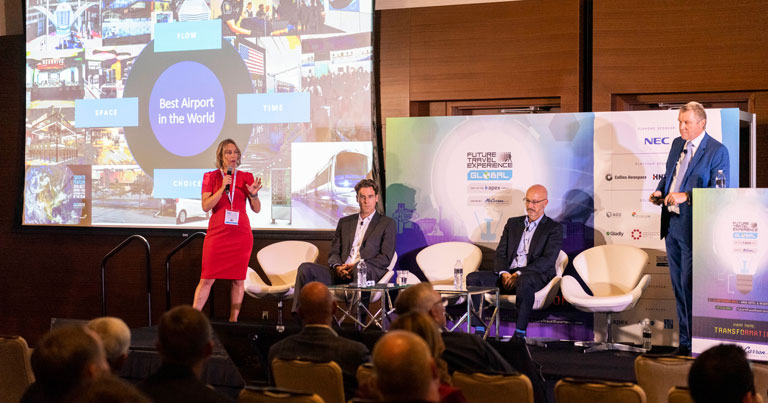 Accessibility was a prominent topic at this year's Customer Experience conference. The session kicked off with a joint presentation on creating an inclusive culture of customer experience, delivered by eSSENTIAL ACCESSIBILITY's VP Operations Helen Henriques (former COO, Sky Regional Airlines) and Eric Feinberg Chief Marketing Officer, who shared insights into instilling accessibility best practices at every step of the multi-channel passenger experience. They highlighted three trends that will shape customer experience in 2020: 1. Consider all customer needs; 2. Control the narrative; 3. Embrace new technologies.
Later on, Mike McCarron, VP of Customer Success at Gladly spoke about how Gladly has created a modern customer service platform that provides businesses with the tools they need to give companies a comprehensive view of each customer and treat all interactions as one conversation. McCarron also shared some more information on Gladly's strategic partnership with JetBlue Technology Ventures to reimagine what the future of customer service will look like in the years to come.
Also as part of the Customer Experience session, data and analytics company Cirium led a Co-Creation Workshop, where they facilitated a discussion platform for various stakeholders to exchange thoughts, ideas, frustrations and potential ways forward that will help the industry minimise disruption, improve customer satisfaction and increase profit margins through strategic use of data and predictive analytics.
An important part of ensuring a smooth customer experience is baggage and so in line with this, FTE hosted a dedicated session on overcoming baggage headaches for passengers and industry stakeholders. Moderating this was Mark Summers, Market Development Manager, Avery Dennison and attendees heard insights from IATA, Lufthansa, Greater Toronto Airports Authority and Materna.
Interactive FTE Co-creation Forums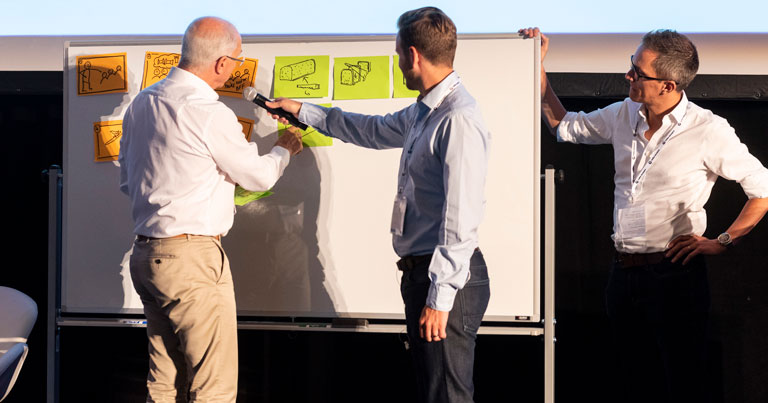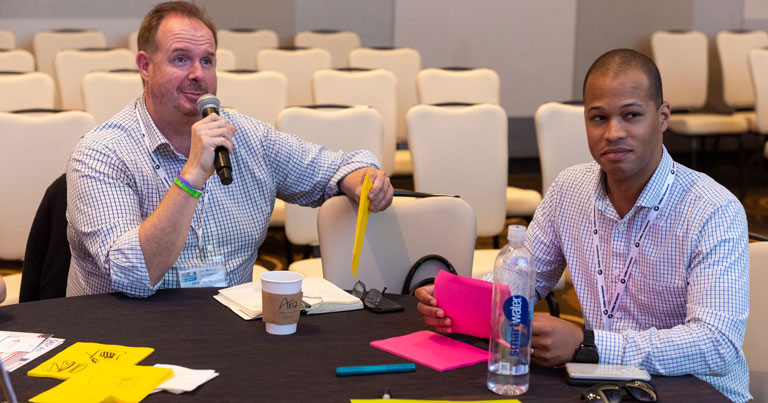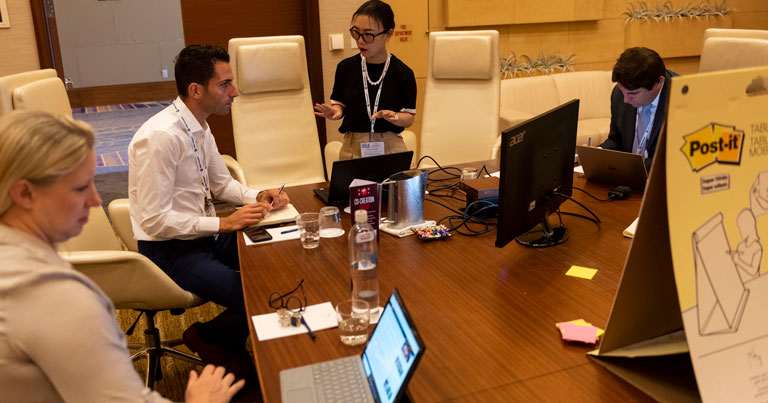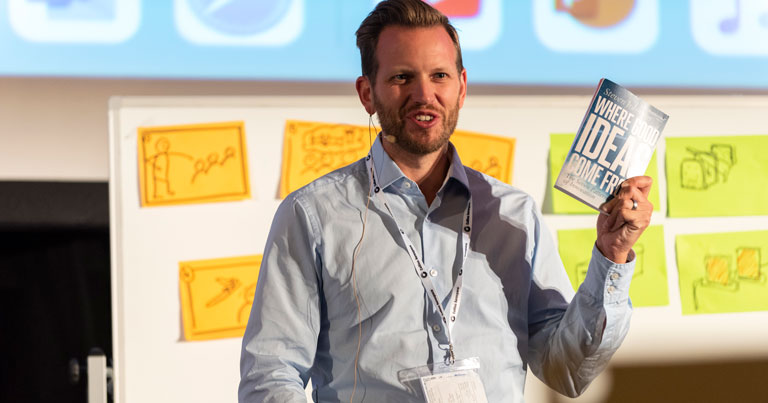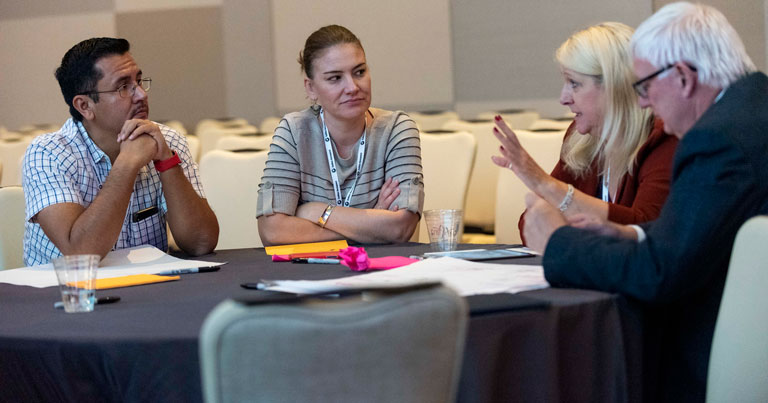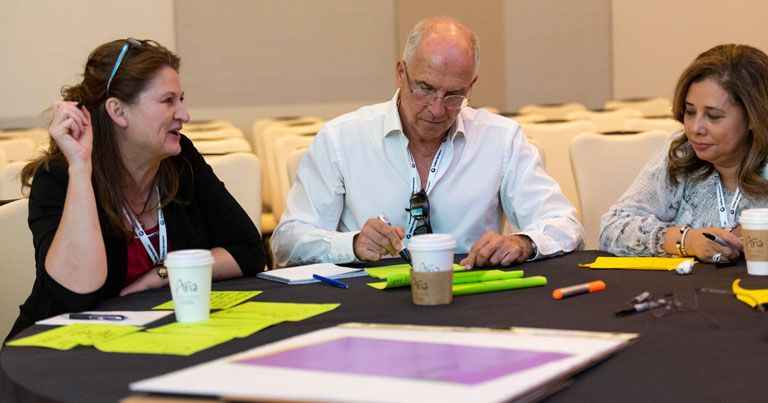 As part of FTE's efforts to facilitate meaningful discussions on various topics to drive the passenger experience and business performance forward, we once again hosted the FTE Co-creation Forums. A Design Thinking Workshop, led by BA's Raoul Cooper and Heathrow's Simon Wilcox, brought together delegates to explore what the modern customer really wants from the industry throughout their passenger journey. Meanwhile, Viola Wang, Head of Asia Region Commercial Relations, ICTS hosted a discussion on understanding Chinese passengers, and tailoring airport processes to deal with the growth.
Industry and government briefings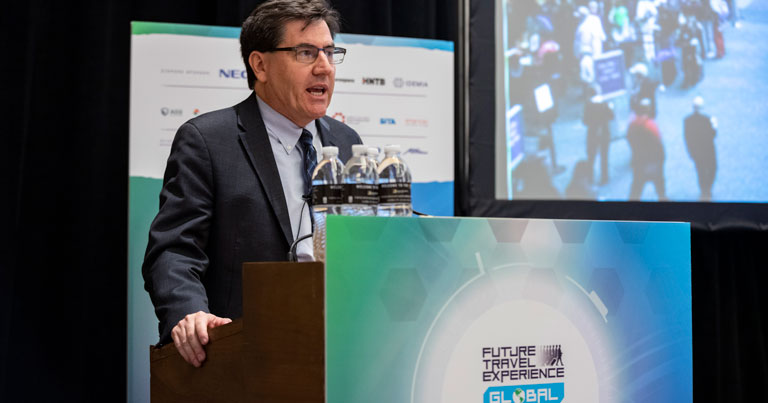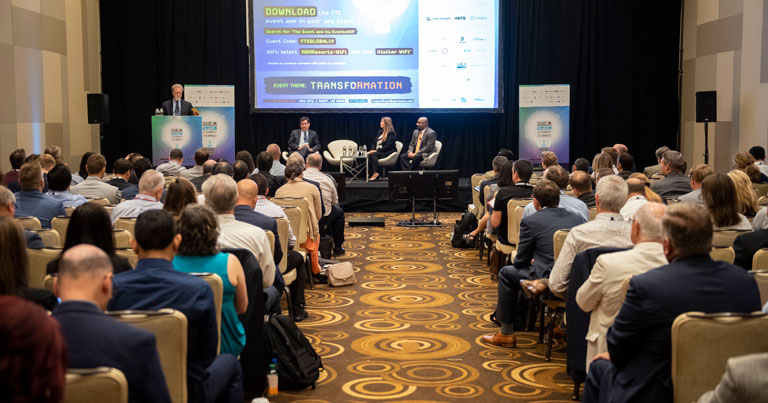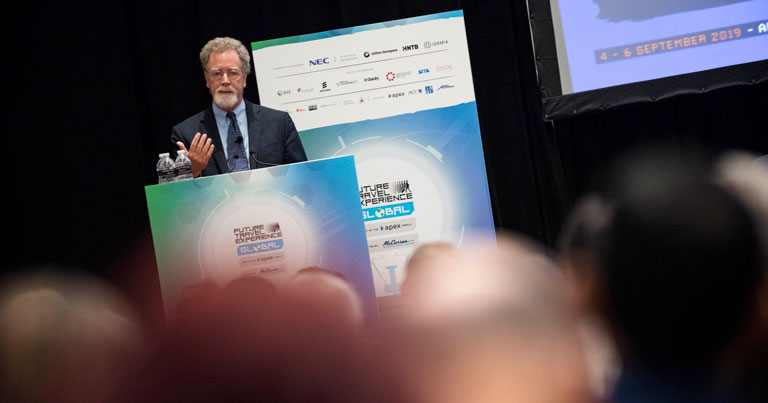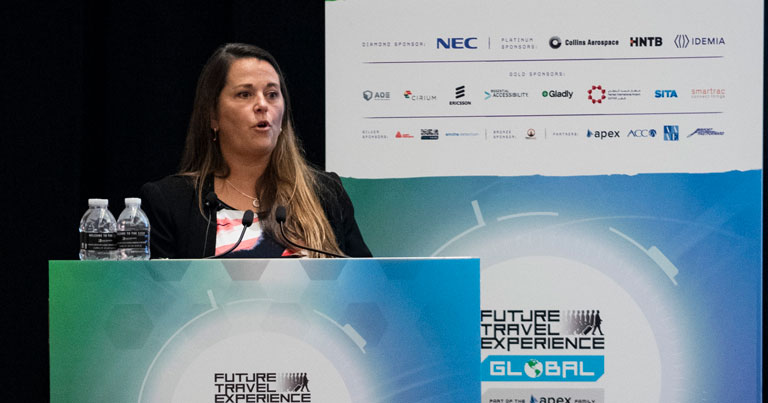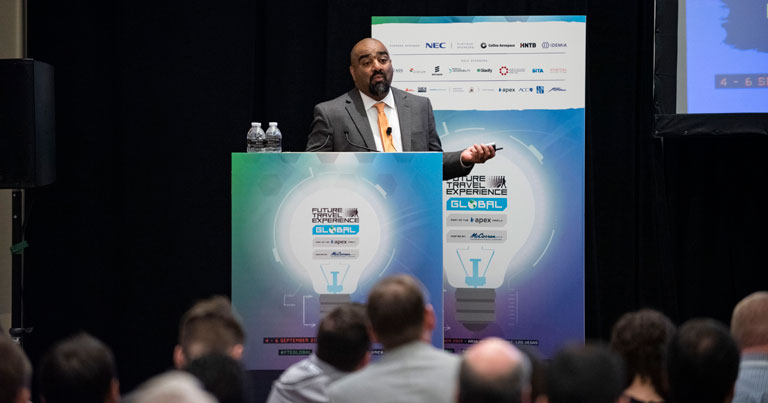 FTE Global 2019 was also complemented by a US CBP workshop, at which experts from CPB and guest speakers from TSA, Greater Orlando Aviation Authority and Metropolitan Washington Airports Authority, led in-depth technical sessions in an interactive environment on the best approaches to rolling out a biometrics programme. Moreover, on day 2 attendees had the opportunity to take part in a briefing from senior figures from TSA.
FTE Global Gala Party ­– A night to remember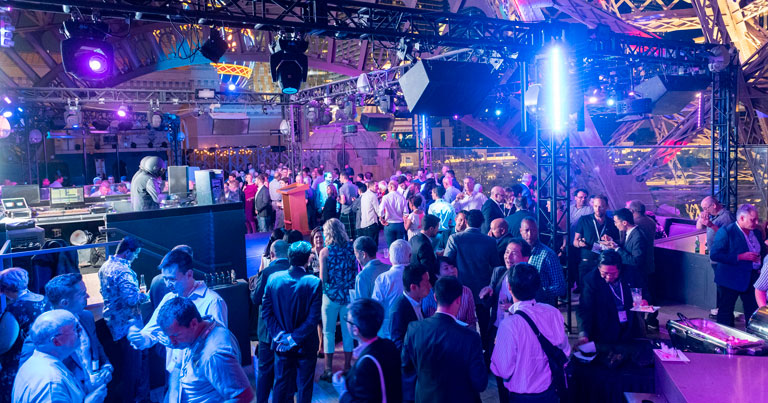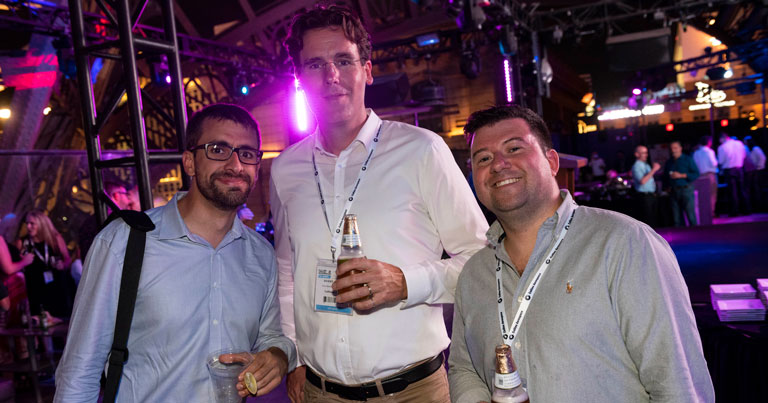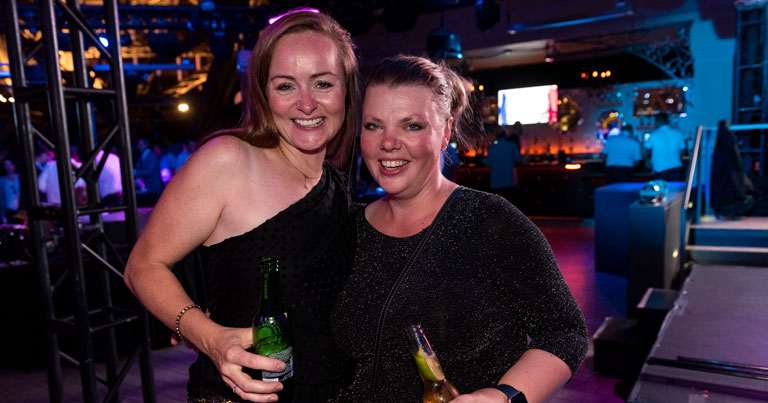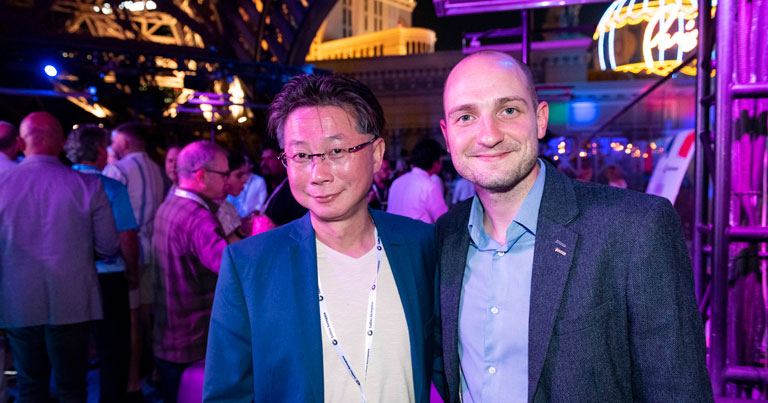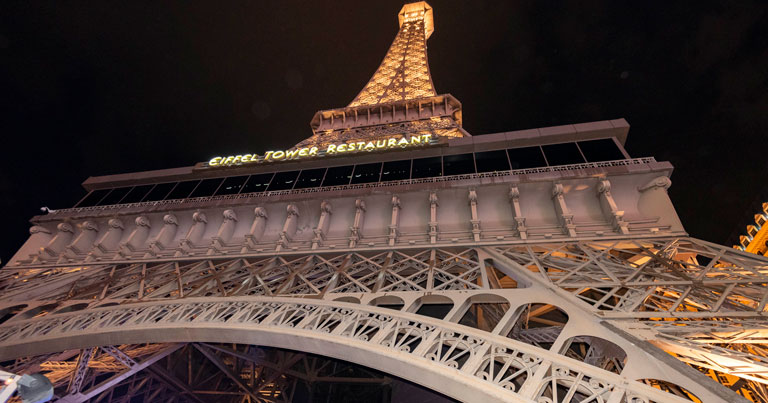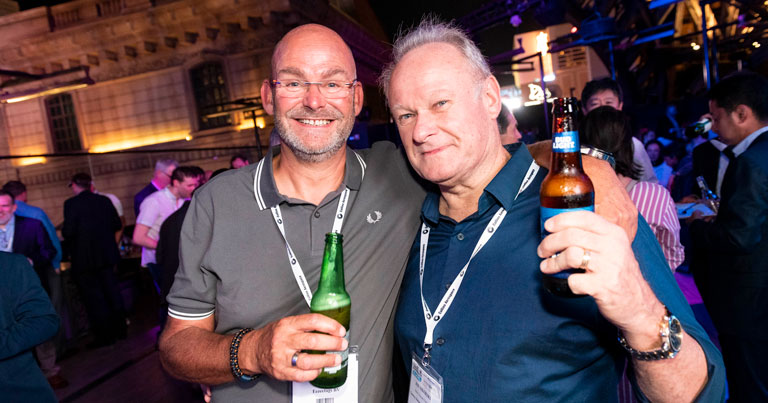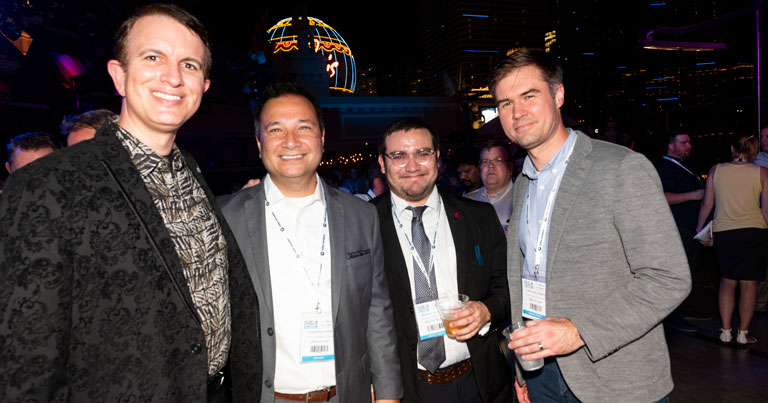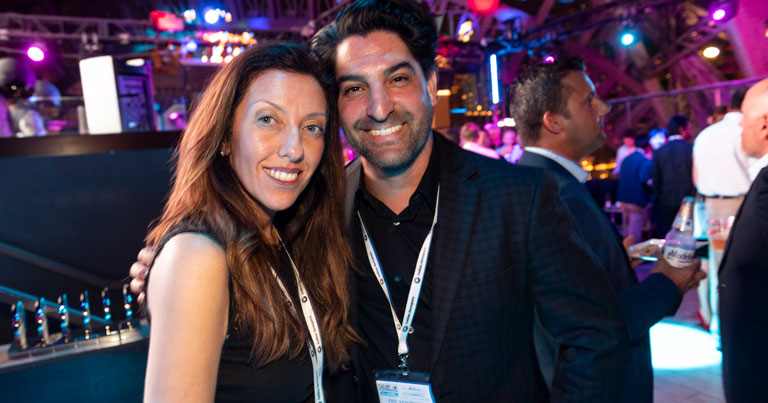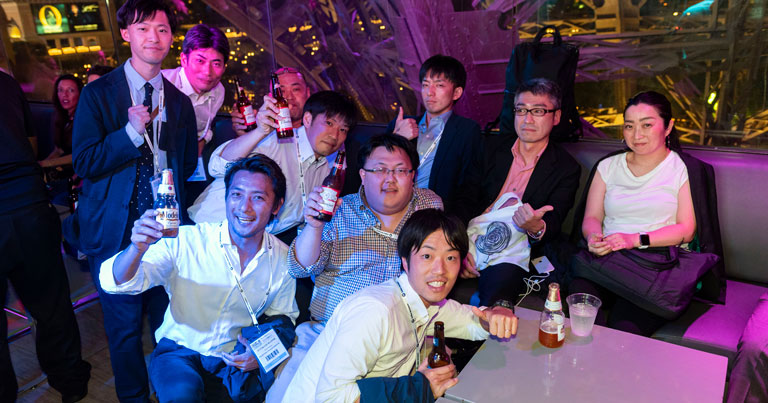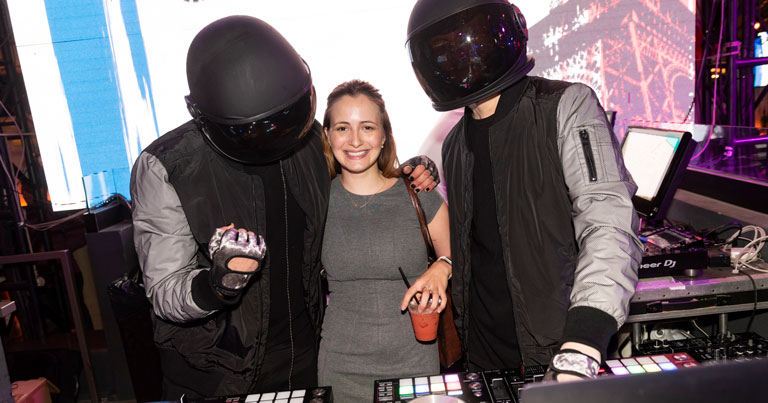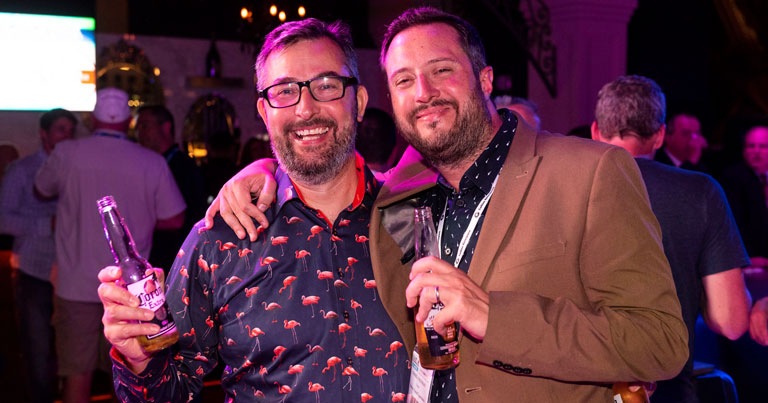 Day 2 of the FTE conference ended on a high with a spectacular Gala Party, kindly sponsored by Collins Aerospace and hosted by McCarran International Airport, which took place at the Chateau Nightclub & Rooftop, Paris Las Vegas, beneath the resort's iconic Eiffel Tower. As one of the most unique Las Vegas nightclubs, it provided an unparalleled outdoor nightlife experience. A unique 'DaFTE Punk' tribute band also played tunes till the early hours of the morning.
9th FTE Global Awards – And the winners are…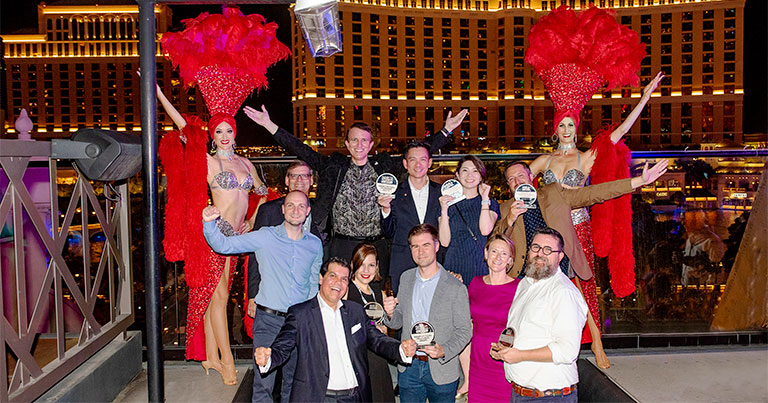 The Gala Party once again played host to the FTE Global Awards ceremony. Six airports and airlines were recognised for their outstanding efforts to improve the customer experience and business performance, including Changi Airport Group, Delta Air Lines, Japan Airlines, José María Córdova International Airport, Jorge Chávez International Airport and Barcelona-El Prat Airport. The full list of winners, and the photos from the ceremony, can be found here.
FTE Innovation & Startup Hub Live Day – connecting the startup ecosystem and corporate leaders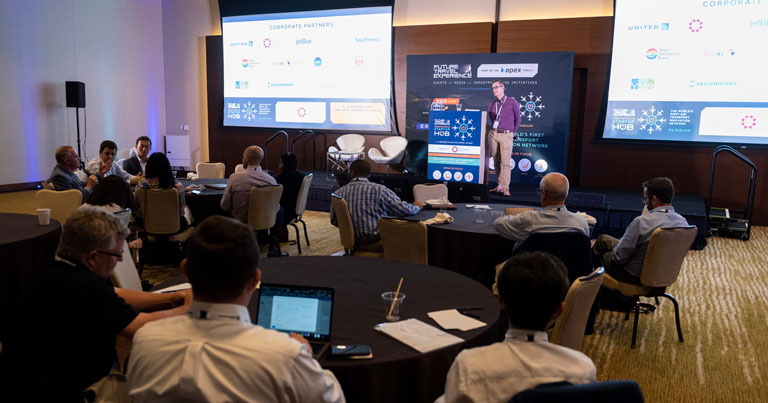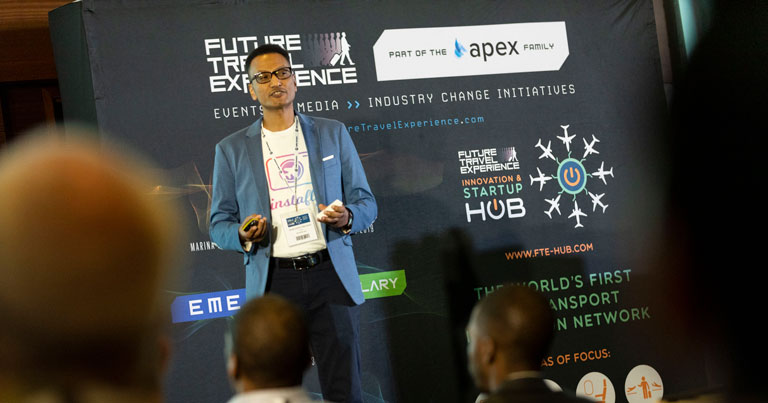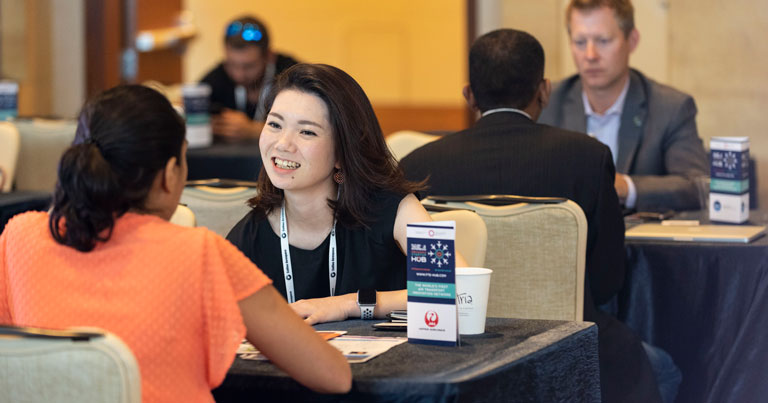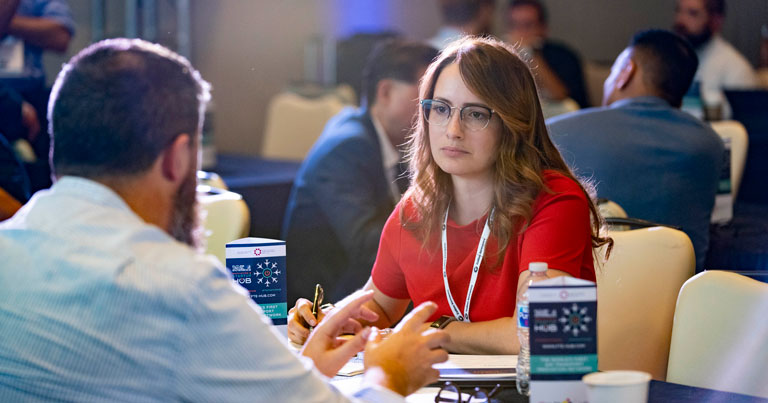 The 5th FTE Innovation & Startup Hub Live Day attracted more than 25 startups and scaleups from around the world, as well as Corporate Partners, including Hamad International Airport, United, Southwest, Vantage, Viva Air, Japan Airlines, Winnipeg Airports Authority, Tampa International Airport, Greater Toronto Airports Authority, and Securiport. The first part of the event, which took place on Wednesday, 4 September, brought together corporate partners to engage in innovation-focused workshops, led by Mo Gawdat and BA's Raoul Cooper, while the second part of the event, which took place on Friday, 6 September, saw startups pitch their solution before engaging in one-to-one meetings with the airlines and airports to explore business opportunities.
Guided tours of McCarran International Airport, TSA Innovation Checkpoint, and Park MGM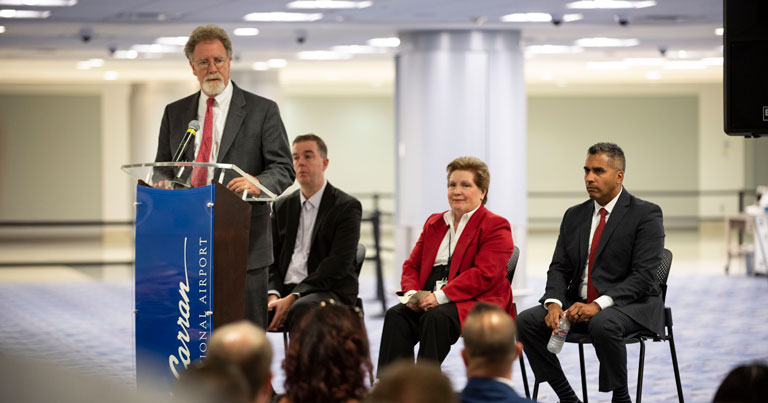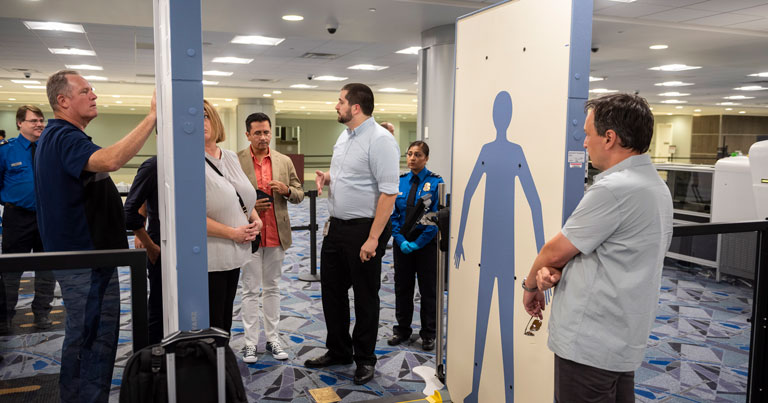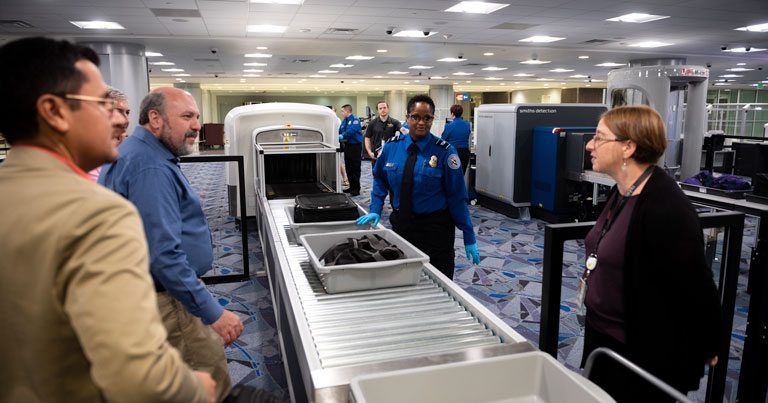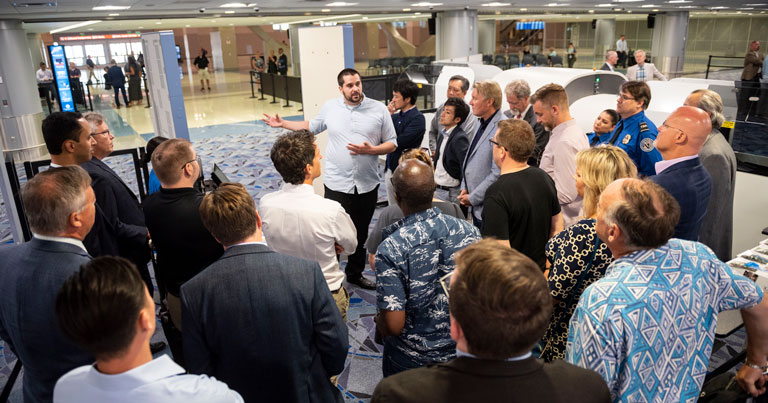 Visitors also had the opportunity to take part in a guided tour of Las Vegas McCarran International Airport T3 for a showcase of passenger experience and design excellence, or a guided tour of Park MGM – a megaresort hotel and casino on the Las Vegas Strip for an invaluable insight into the design and guest experience strategies behind these amazing new facilities.
Delegates also had an opportunity to attend the official unveiling of TSA's first-of-a-kind Innovation Checkpoint at McCarran Airport, where they had the chance to experience first-hand some of the technologies that are being evaluated to cover all aspects of the security screening experience.
FTE GLOBAL moves to The Venetian Resort for 2020 – 1-2 September 2020
Future Travel Experience Global 2020 will take place at The Venetian Resort in Las Vegas from 1-2 September 2020. Mark your diary today! The following companies are already confirmed to exhibit:
Contact us for more information about exhibition and sponsorship opportunities >>