The latest FTE Innovation & Startup Hub Live event took place alongside Future Travel Experience Global 2019 in Las Vegas, 4-6 September. The gathering – which saw Innovation Hub sessions take place on 4 September and the Startup Hub pitch sessions and meetings on 6 September – attracted the largest and most diverse audience of any FTE Innovation & Startup Hub Live event since its launch in January 2018.
Representatives from United Airlines, Hamad International Airport, Japan Airlines, Vantage Airport Group, JetBlue Airways, Vancouver Airport Authority, Southwest Airlines, Winnipeg Airports Authority, Viva Air Labs, Securiport, Tampa International Airport and Greater Toronto Airports Authority were joined by more than 25 startups from around the world.
Interactive, innovation-focused workshops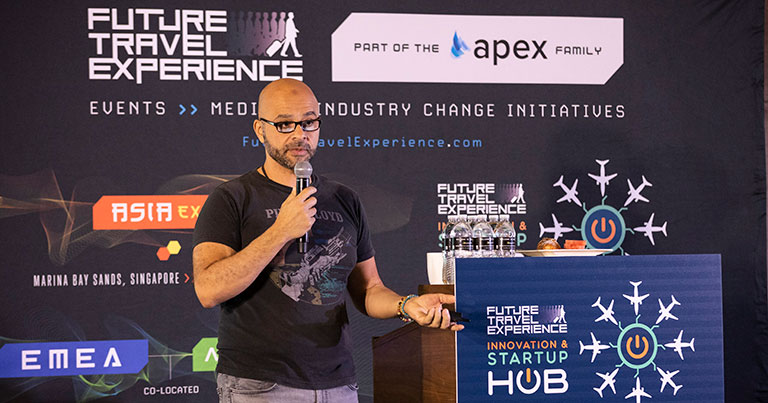 Sponsored by Hamad International Airport, the FTE Innovation Hub sessions kicked off with an interactive workshop led by Mo Gawdat, a serial entrepreneur, former Chief Business Officer at Google X, and founder of the #OneBillionHappy movement.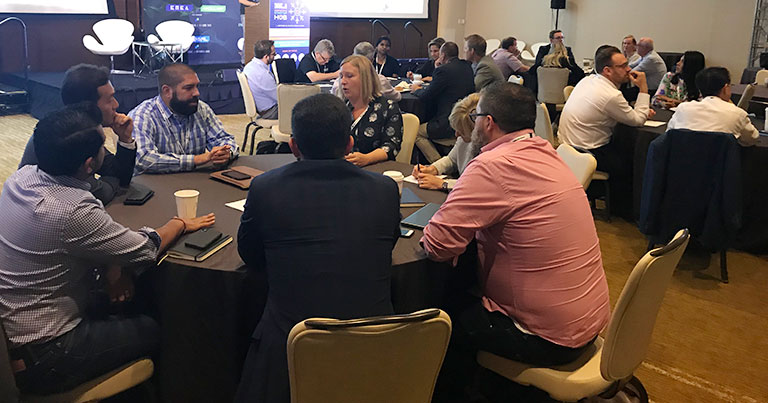 Gawdat shared unique insight into how to successfully innovate and how to avoid the many roadblocks to innovation, before inviting attendees to work in groups to tackle two industry challenges: Achieving Carbon Neutral Aviation and Creating Zero Resistance Airports. A detailed summary of the workshop will be shared with our Corporate Partners.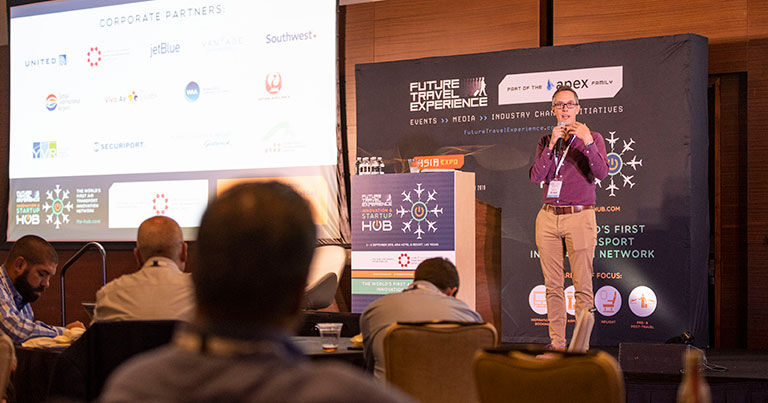 On 4 September, all of the Corporate Partners were also invited to participate in a networking lunch, which included a speech and discussion led by Raoul Cooper, Senior Design Manager – Innovation, British Airways (BA). Drawing on personal experience, Cooper shared how he is helping to create an environment that promotes innovation within BA, and how he and his colleagues have altered their working practices to allow them more freedom to innovate. Again, a summary of the speech, and the lively discussion that followed, will be shared with our Corporate Partners.
FTE Startup Hub Live – 26 startups pitch their solutions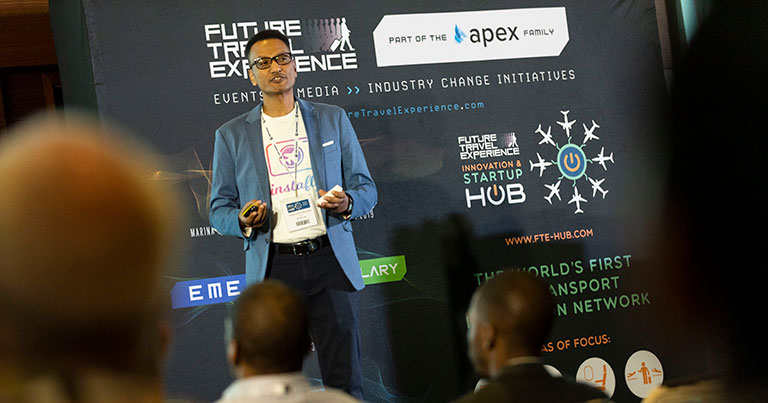 Attention turned to the FTE Startup Hub on 6 September, when a global spread of 26 startups pitched their products and services to the Corporate Partners, before engaging in one-to-one meetings to explore how they might be able to work together.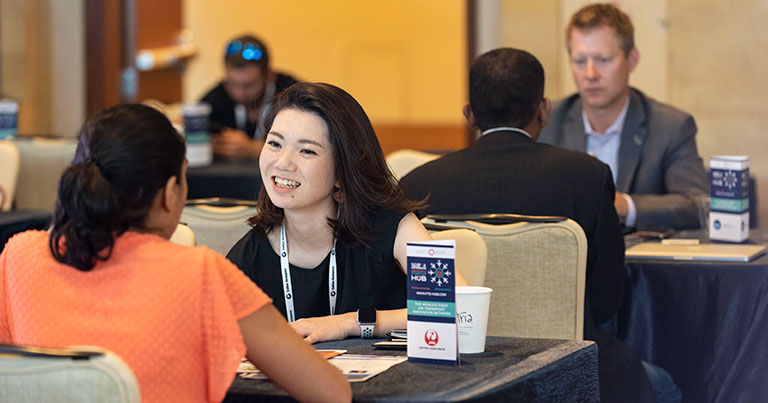 Each of the startups shared how their company can help airlines and airports improve the customer experience and/or enhance operational efficiency. Ranging from autonomous passenger shuttles and pioneering baggage handling solutions, to flexible aircraft seating and virtual reality entertainment, a rich variety of solutions were presented. A number of the conversations that started in Las Vegas are now continuing post-event.
An FTE Startup Hub success story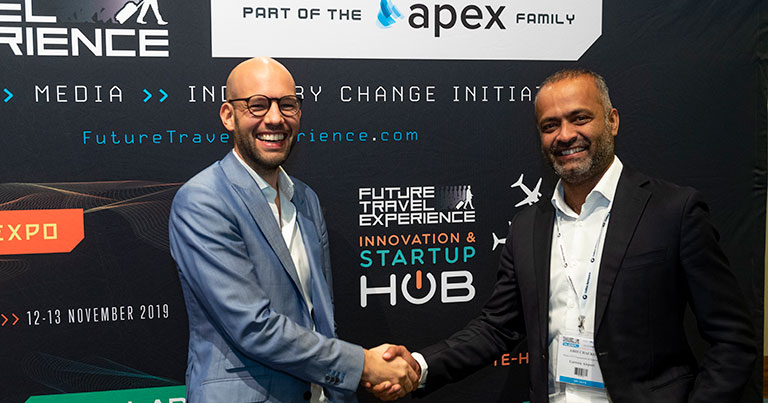 During the event, it was also announced that Gatwick Airport – an FTE Innovation & Startup Hub Corporate Partner – and Zurich-based startup Assaia are now working together, 12 months after their first face-to-face meeting at an FTE Startup Hub Live event. The agreement sees Gatwick become the first airport worldwide to deploy computer vision technology at the apron for operational use.
The next FTE Innovation & Startup Hub Live event will take place in Singapore on 11 November 2019, the day before the FTE-APEX Asia EXPO show gets underway. If you would like to get involved, contact us today >>