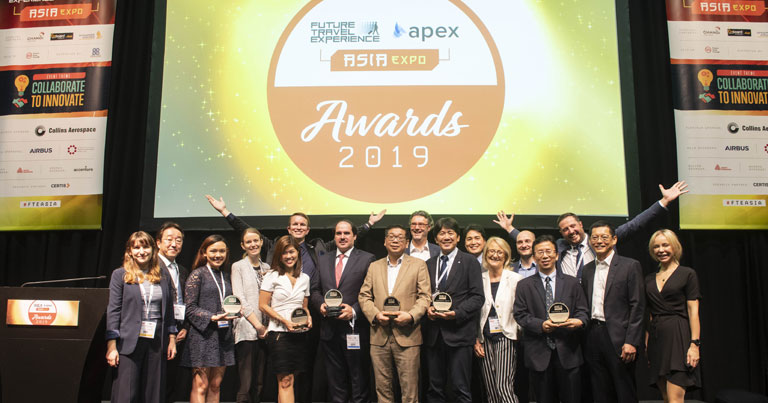 The winners of the Future Travel Experience (FTE) Asia Awards 2019 were revealed at FTE-APEX Asia EXPO, Asia's biggest free-to-attend passenger experience and business performance expo. Taking place at the Marina Bay Sands Expo & Convention Centre in Singapore, the event is jointly hosted by FTE and the Airline Passenger Experience Association (APEX).
Best Passenger Experience Initiative – Airline 

Gold Winner – Japan Airlines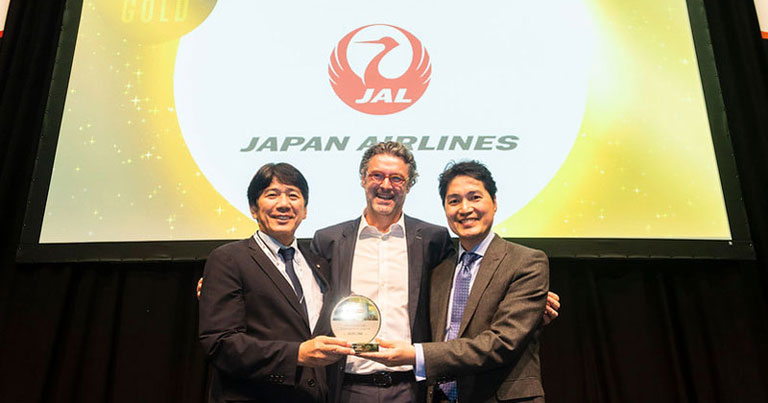 Japan Airlines was presented with the Gold Award for its impressive new cabin interiors, which recently debuted on its A350-900 aircraft. The impressive level of comfort extends across all classes of travel, from the luxurious First Class offering through to the 3-3-3-configured economy class where passenger comfort has been prioritised. A number of other unique touches help Japan Airlines' offering stand out from the crowd – from the mood lighting that reflects Japanese themes to the patterning of the interior textiles that are reminiscent of traditional Japanese Kimonos. In short, Japan Airlines has successfully blended uniqueness and comfort to create a memorable in-flight experience, even on its domestic services.
Silver Winner – AirAsia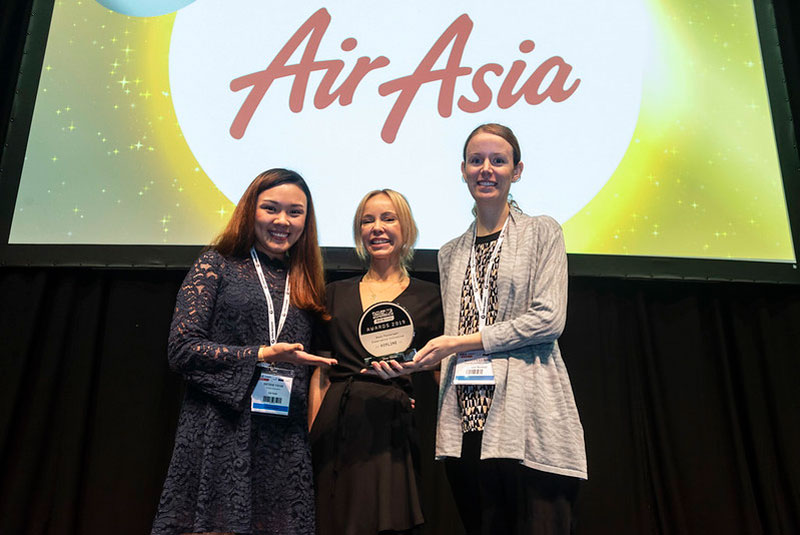 AirAsia's development and launch of the AirAsia Virtual Allstar (AVA), a continuously learning AI-powered chat platform, won the Silver Award. AVA speaks and connects to various airline systems, can interact with customers in multiple languages, and can handle 25,000 chats at any one time via the AirAsia app, website, Facebook Messenger and WeChat. The early results are very impressive; live chat waiting time has been reduced from 45 mins in 2018 to less than three minutes now, the social media response time is down to less than 10 minutes, and complaints and mitigated duplicate cases have been reduced.
Bronze Winner – Singapore Airlines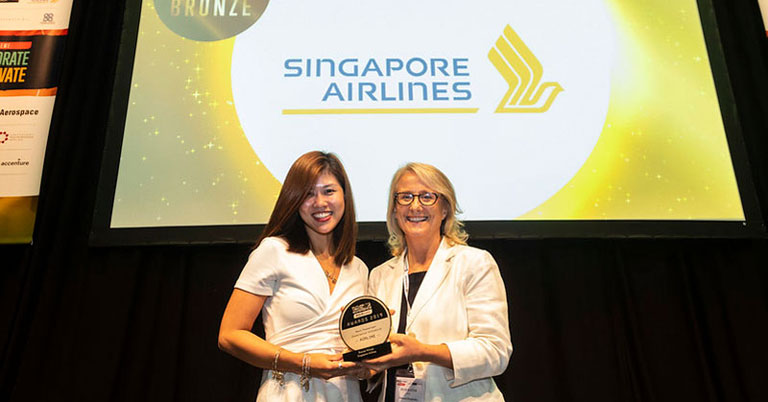 Singapore Airlines was presented with the Bronze Award for its efforts to enhance passenger wellbeing on ultra-long-haul flights. From bespoke wellness cuisines, to rest and relaxation strategies to support passengers in all cabin classes, as well as guided stretching exercises that passengers can access via the inflight entertainment (IFE) system, Singapore Airlines has invested a great deal of thought, time and effort into helping to make the longest flights as comfortable as possible for its customers.
Best Passenger Experience Initiative – Airport

Gold Winner – Changi Airport Group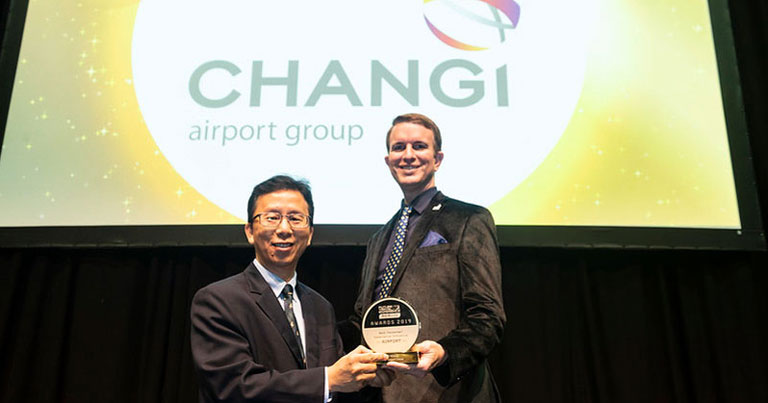 Changi Airport Group was presented with the Gold Award for the development and opening of the stunning Jewel Changi Airport. Delivered through a partnership between Changi Airport Group and CapitaLand, the result is a world-class mixed-use development with gardens, unique attractions, retail, dining, a hotel and facilities to support Changi Airport's operations. Jewel is already entertaining as many as 300,000 visitors a day, including stopover travellers who can experience a taste of Singapore during a two-and-a-half hour walking tour. Thirty-five airlines now offer Early Check In at Jewel, while a seamless transfer service is also offered for fly-cruise and fly-ferry passengers.
Silver Winner – Hamad International Airport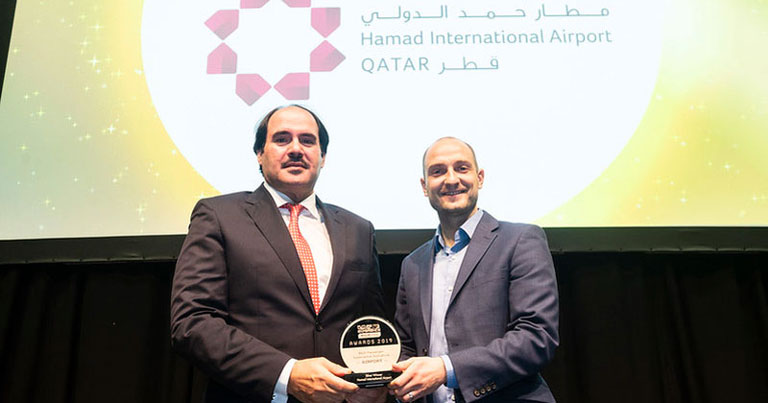 Hamad International Airport won the Silver Award for the second phase of its ongoing Smart Airport programme. Phase 2, launched in June 2019, includes a focus on digital transformation of the passenger journey through biometric technology across all key passenger touchpoints. The successful completion of Phase 1 of the Smart Airport programme has proven to be extremely popular, with up to 40% of Qatar Airways' passengers now preferring to self-check-in, and a further 20% opting for self-bag-drop. The technology-focused Smart Airport programme is vitally important to support the airport's ambitious expansion programme.
Bronze Winner – Hong Kong International Airport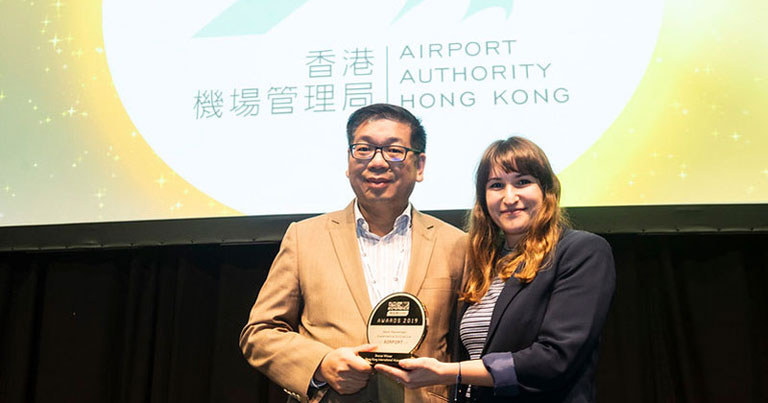 Hong Kong International Airport won the Bronze Award for its IoT Augmented Airfield Service System (AS2) project, which is delivering tangible passenger experience benefits. The cloud-based, service-oriented system lends visibility to real-time operations through descriptive and predictive AI-enabled analytics. The system was jointly developed by AAHK, the Centre of Cyber Logistics under the Asian Institute of Supply Chains & Logistics of the Chinese University of Hong Kong, and ubiZense Limited. Among the myriad benefits are improvements to the baggage handling process, reducing waiting times for arriving passengers.
Mark your diary for the free to attend FTE-APEX Asia EXPO 2020 – 10-11 November 2020, Singapore