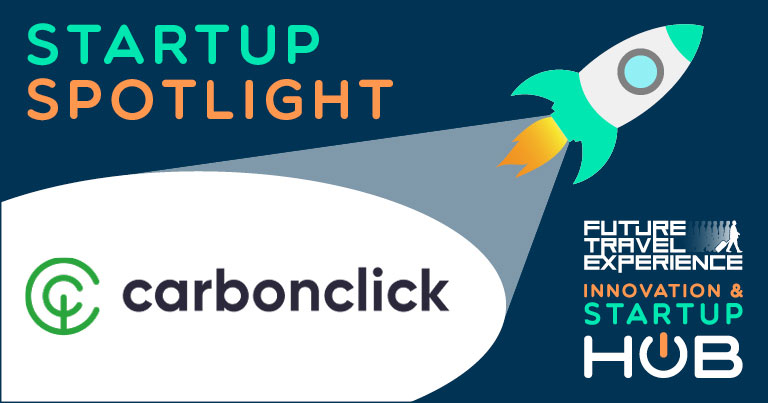 As part of our ambition to create the industry's strongest startup ecosystem through the FTE Innovation & Startup Hub, we have launched a new feature that puts the spotlight on the next generation of companies that will be instrumental in helping airlines and airports improve the passenger experience, increase ancillary revenue, and enhance operations.
This week we introduce FTE Startup Hub member CarbonClick – a startup that enables travellers to easily offset the environmental footprint of their travel. We caught up with Jan Czaplicki, Co-founder & Chief Product Officer, to find out more about the company and its response to the ongoing COVID-19 crisis.
FTE: In a nutshell, describe your company and how you can help airlines, airports and their partners?
Jan Czaplicki: "CarbonClick helps airlines and airports with an off-the-shelf platform that enables travellers to interact with carbon offsets in a simple and trustworthy way."
When was CarbonClick launched and what inspired its creation?
"CarbonClick was founded by me, Jan Czaplicki, and Paul Brady whilst working at Air New Zealand, when we saw first hand how difficult it is for airlines to create a trusted and compelling carbon offsetting feature. CarbonClick was born to make it simple for similar businesses worldwide to reduce their impact on the environment, by providing their "Green button" at checkout."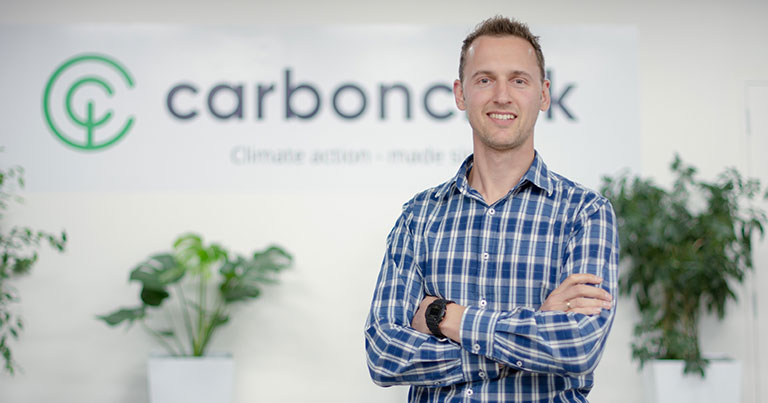 What would you say gives CarbonClick its competitive edge?
"We realised, from consumer research, that the offsetting solutions offered by airlines today don't cater to the needs of travellers – so we set about changing that.
"Firstly, CarbonClick provides full transparency, so travellers have the ability to trace where their offsetting dollar goes. Second, they've made it possible for travellers to feel like part of a group, by displaying "Cumulative impact" metrics with information about the climate action movement they are joining – and, once they offset, they can view more information about their offsets inside "My CarbonClick" – where they can also offset more.
"This, in addition to the simplicity of integrating CarbonClick into their business, makes CarbonClick a compelling offering."
What are your company's biggest achievements to date?
"As every startup founder will know, it's a rollercoaster! So I would say our biggest achievement is actually getting through the early years of startup struggles – working incredibly long hours, going through an accelerator, raising capital, building a team, building a product, getting early adopters, and so on. We've also signed a number of large enterprise clients, including an airline and an airport – however, given the current climate, these projects are all at risk – I guess this is part of the pain everyone is suffering right now. It's also incredibly rewarding that what we're doing is helping regenerate the planet and reduce the impact modern human existence is having on the planet."
What advice would you give to other startups who are embarking on a similar journey to yours?
"I've always been passionate about startups and creating something out of nothing – but it's way harder and more complex than I ever thought it could be, so my biggest advice is: do something you're passionate about, do it with someone who shares your passion, and be prepared to give it your everything for many years."
What steps is CarbonClick taking to deal with the impacts of the current coronavirus outbreak? And what is your advice to fellow startups who are going through the same?
"The coronavirus pandemic has wreaked havoc for our, and many of our clients' businesses. There is some comfort to knowing that we're all in this together, and whilst many of our projects are on hold, we're looking for where else we can provide value in these challenging times. Where possible, we're also looking at ways we can help our customers in achieving their goals with our help. We have also pivoted our focus to industries which are less impacted, such as e-commerce, by fast-tracking our plugin for e-commerce businesses using Shopify."