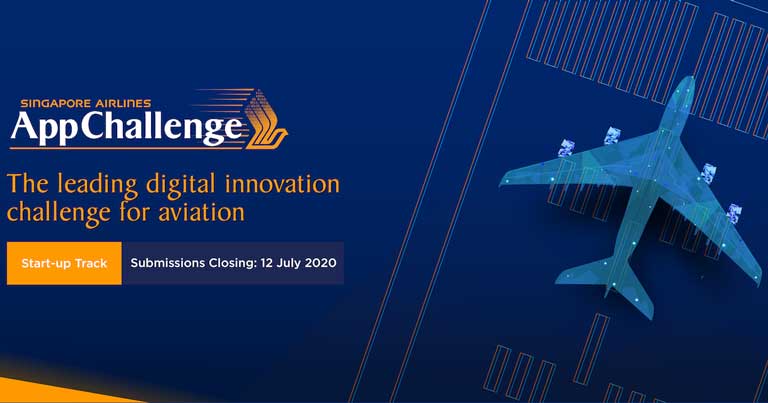 AppChallenge 2020 provides an opportunity for startups at the forefront of innovation to work with Singapore Airlines and be part of the driving force in changing the way we travel. This year, Singapore Airlines is searching for startups with the most innovative solutions to 10 Problem Statements across six Challenge Themes.
Finalists will be invited to pitch to Singapore Airlines senior management and top executives. Solutions with business potential will be fast-tracked into the SIA Accelerator Programme, where startups will build a Proof-of-Concept of their solution with the Airlines. The deadline for entries is 12 July 2020 – learn more and enter here.
The FTE Innovation & Startup Hub is proud to be a partner!
Startup requirements
Singapore Airlines is seeking startups from all around the world across various stages (Pre-Seed to Series A), from any industry with a relevant technology or solution that addresses its problem statements.
Prizes
Up to five startups from the Grand Finale round will fast-track implementing their solutions through the SIA Accelerator Programme:
10-week programme to implement your solution through a proof-of-concept
Dedicated SIA business mentor and NUS advisor to co-develop solution
Access to Singapore Airlines and key partners' APIs
Workspace and facilities at Singapore Airlines Digital Innovation Lab, KrisLab
Funding Support
Travis Lim, Assistant Manager Digital Innovation, Singapore Airlines, said: "Singapore Airlines prides itself on striving to be the world's leading digital airline, and the AppChallenge is a perfect opportunity to continue to engage with startups and work towards solutions to some of the key challenges facing not just us, but the aviation industry as a whole."
He also offered some tips to startups who are planning to apply: "Startups who are able to contextualise their solutions and the benefits to the challenge statements team stand out from other participants. The AppChallenge team is also providing early feedback for those who submitted their solution before the closing date to help participants to fine-tune their solution. We are looking forward to the startups' innovative solutions!"
You can learn more and submit your entry here >>