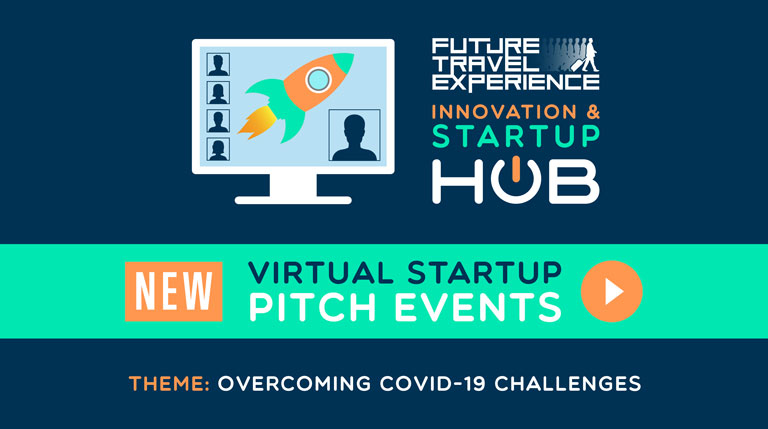 Last week, FTE hosted its first Virtual Startup Pitch Event, which provided a platform for the most pioneering startups and scaleups around the world to share how they can help airlines, airports and their partners overcome the various challenges they face due to the coronavirus pandemic. The online event was open exclusively to members of the FTE Innovation & Startup Hub – the world's first air transport innovation network, which includes 14 global airlines and airports, and 335 startup members.
Our Corporate Partners saw the very latest products and services that can help them adapt and thrive in the post-COVID-19 world, while startups had an opportunity to pitch their tech-focused solutions to senior decision-makers.
Ryan Ghee, Head of Strategy & Development, FTE Innovation & Startup Hub, commented: "Since 2018, our members have gathered at in-person events throughout the year but with international travel currently restricted due to the COVID-19 pandemic, we made the decision to host our latest events online to continue to support all of our members during this difficult time.
"Startups and scaleups have an important role to play in helping the air transport industry respond to the impacts of COVID-19 and I'm very proud of the role that many of our startup members are already playing. We launched our series of COVID-19 Virtual Startup Pitch Events to make it as easy as possible for our Corporate Partners to meet with our startup members online, to explore how they can work together as the industry navigates its way through the ongoing crisis. The response we've received from the airlines, airports and startups that participated in last week's virtual event has been incredible and we're excited about hosting our next online event for our members later this month."
In this one-off article we present the nine startups that took part in the first event:
BotsAndUs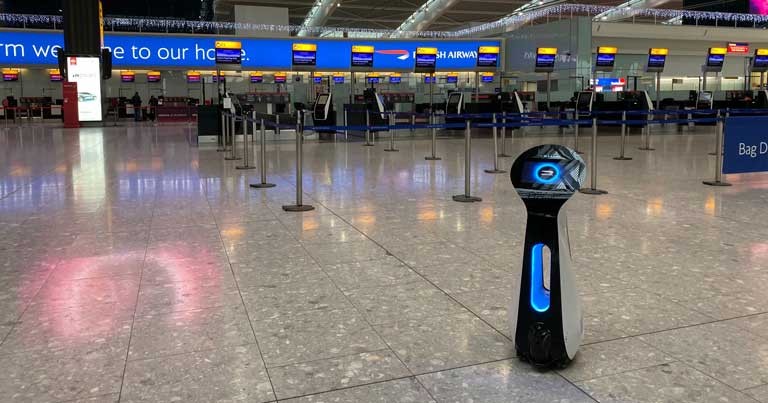 London-based startup BotsAndUs focuses on bringing robots into day-to-day life. The company has developed a customer experience robot for in-terminal passenger assistance. The robot, called Bo, is able to autonomously engage with passengers and take them to their preferred locations (gates, lounges, stores or other facilities), creating a memorable airport experience. From an operational point of view, the robot will augment the work of customer-facing staff and free them from simple but time-consuming enquiries so they can focus on solving more complex tasks. The robot can gather data on its surroundings and everyone that interacts with it.
RubiQ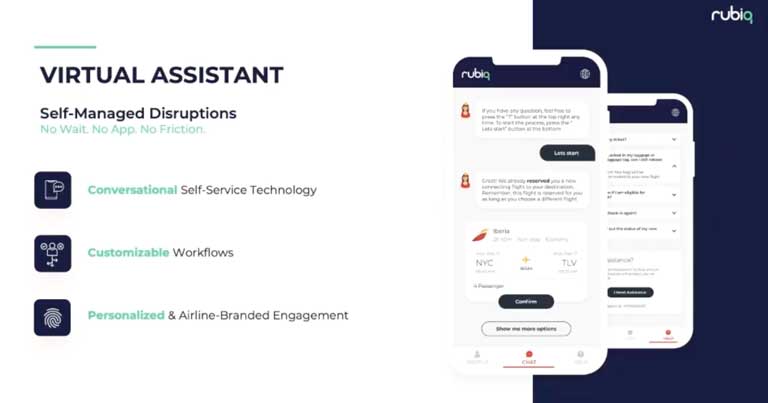 RubiQ is a Tel Aviv-based startup that helps airlines recover from flight disruptions, retain their customers and reduce costs by enabling their passengers to self-manage the entire process through an AI-based virtual assistant. RubiQ's Disruption Recovery Platform monitors real-time flight data to anticipate which passengers may face a disruption, calculates the optimal alternative flight, and instantly notifies them via email, SMS, or the airline's app. Passengers can then quickly and easily confirm their alternative flight or choose a different one through RubiQ's intelligent self-service virtual assistant.
Interested in joining as a Corporate Partner? Contact us to learn more >>
Further Network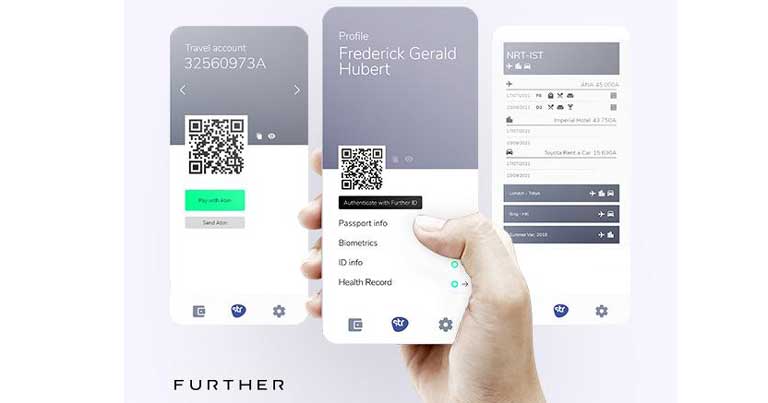 Further Network is an innovative and disruptive travel technology company that serves the travel and transportation industry with a trusted, decentralised, interoperability platform, revolutionising how stakeholders can interact with each other and their customers. Further Network envisions to complete a seamless travel process by combining travel history, health history, and biometric ID data to give travellers freedom.
IoMob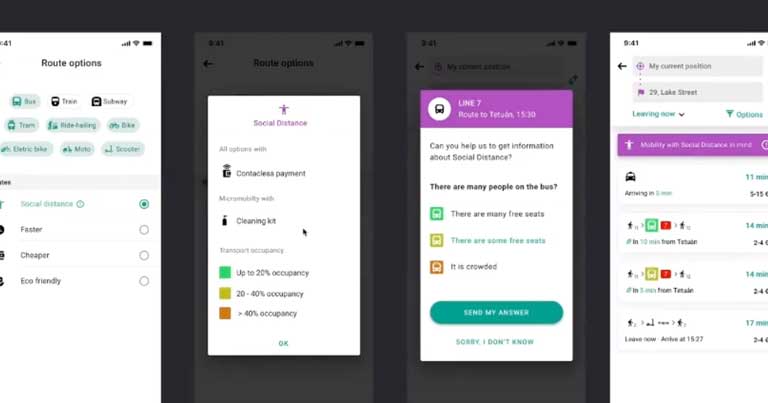 IoMob has created a plug and play mobility marketplace allowing enterprise travel and transportation companies to offer a seamless globally roaming mobility experience to their users. IoMob has developed proprietary intermodal routing algorithms, while recruiting pan-European and global mobility services to support deep integration into its middleware solution. The company is pioneering new features for its platform that factor in social distancing of different mobility services and allow users to filter search results of public transit, rail, taxis, bikes, etc, that are adhering to social distancing and sanitisation policies.
Interested in joining as a Corporate Partner? Contact us to learn more >>
Juvo Robotics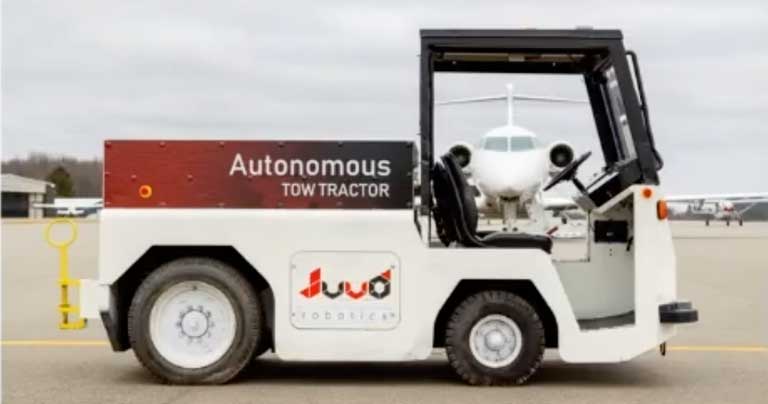 Founded in 2018, Juvo Robotics is bringing the latest advances in technology to the innovation starved, labour intensive aircraft ground handling industry. The company is currently developing an end-to-end automated baggage handling system to improve productivity, enhance ramp safety and reduce labour costs for airlines and ground handlers. Juvo has developed an Autonomous Baggage Tug which can transport carts loaded with checked-in baggage between the airport terminal building and aircraft parked at the gates autonomously.
Koala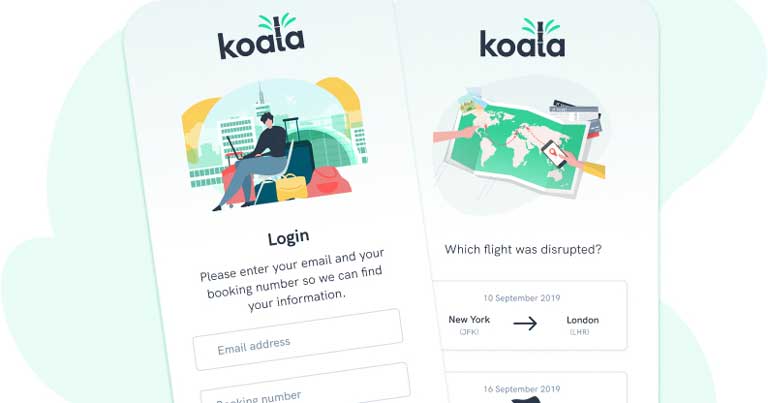 Koala is a French insurtech startup, which aims to reinvent travel insurance. Its data-driven products proactively alert travellers of any disruption and pay out instantly. Every year, hundreds of millions of passengers suffer flight disruptions and face an uphill battle to claim compensation. Travellers face antiquated claims procedures, with only 15% of customers receiving a pay-out. Airlines also suffer, with flight disruption costing the industry €4 billion every year ­– an average of 5% of their total operating costs. Koala's technology tracks all journeys in real-time in order to instantly inform passengers as disruption occurs and issue cash compensation on the spot, with airlines benefiting too.
Interested in joining as a Corporate Partner? Contact us to learn more >>
Pilota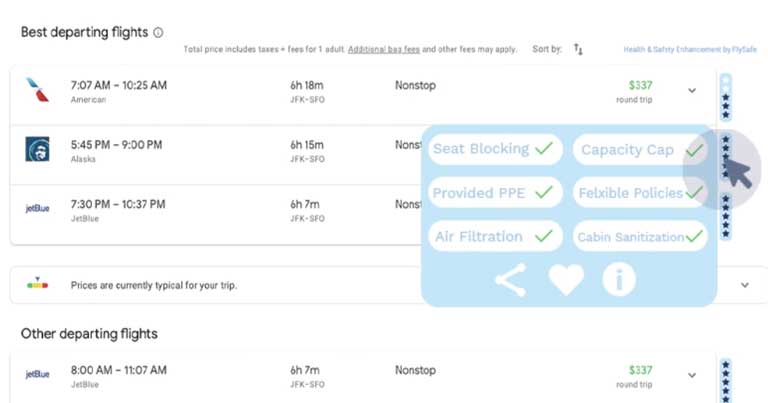 New York-based startup Pilota leverages machine learning to predict flight disruptions and automatically rebook travellers' flights ahead of time. Following the COVID-19 pandemic, Pilota is launching a new FlySafe product to help passengers better plan their journey. The platform uniquely combines the traveller's flight preferences with real-time data to empower the customer to compare flights based on safety, flexibility and reliability factors.
Zensors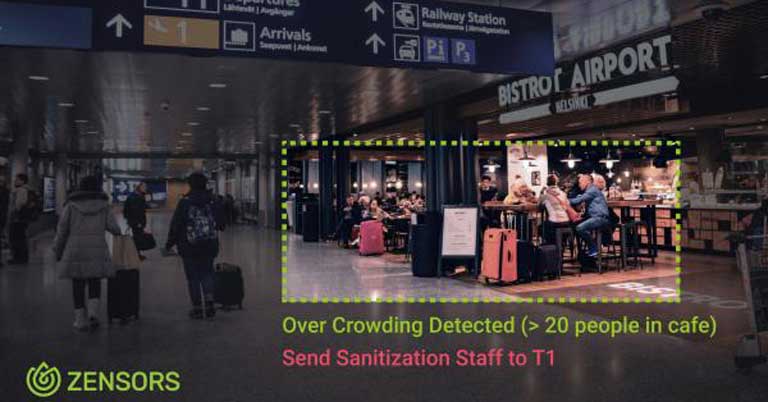 Zensors, a Carnegie Mellon University spin-out startup, has created a technology that converts existing CCTV cameras into visual sensors without additional hardware to provide vital data and analytics to facilitate critical business decisions, optimise operations, or improve the customer experience. Zensors can help automate some of the key processes around social distancing and crowd management, which has become a necessity for airports around the world. The technology uses existing cameras at the airport and does not require any additional hardware installation.
DUBZ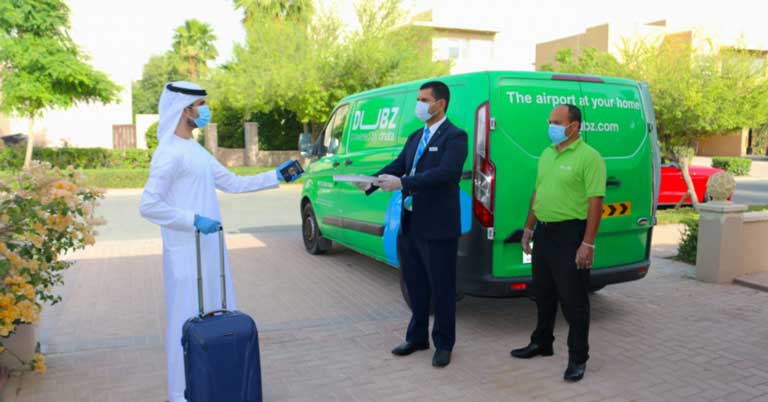 DUBZ has developed a new and improved home check-in service, allowing passengers to travel in a safe and convenient manner. Its services now feature a range of enhancements including contactless procedures, airport fast-track, baggage disinfection with long-lasting protection, and a first-of-its-kind home COVID-19 testing through a partnership with Mediclinic.
Interested in joining the FTE Innovation & Startup Hub?
The FTE Innovation & Startup Hub brings together the most forward-thinking corporates, startups and scaleups in the air transport industry. It provides a unique platform, through our physical and virtual events, for them to share expertise, collaborate and deliver positive change, especially during these challenging times.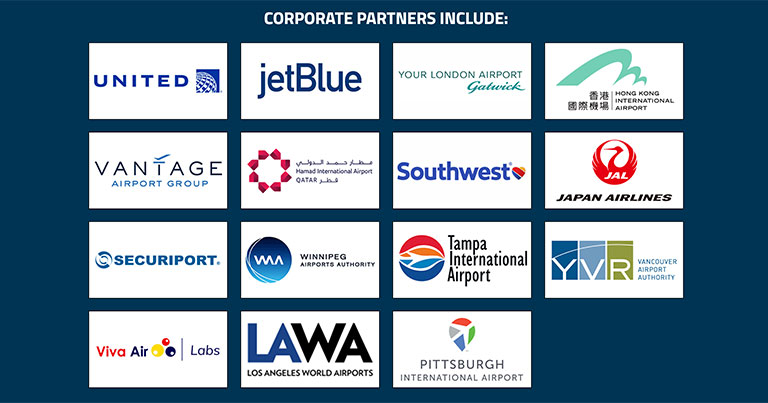 Enquire about joining as a Corporate Partner >>
Enquire about delivering a startup pitch >>