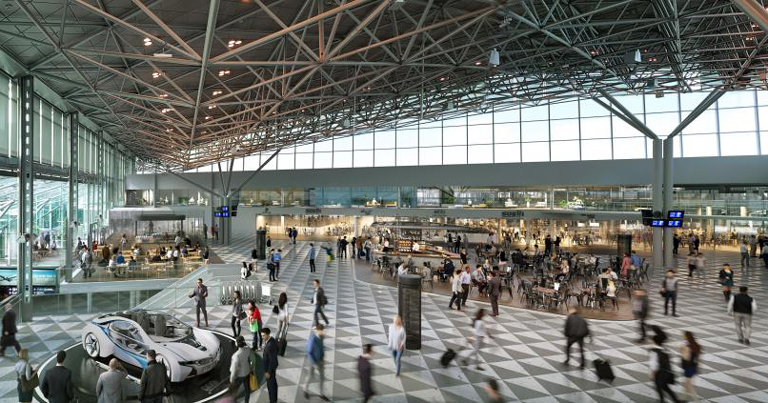 Finavia has begun the first phase of an extensive renovation programme at Helsinki Airport's Terminal 2, one year ahead of schedule.
The renovation work, covering approximately 35,000sqm, aims to completely revamp the existing departure lounge and arrivals hall as well as integrate them into the gate area and centralised baggage claim hall.
"We are able to start the renovation work one year in advance, as the number of passengers and flights has decreased significantly due to the COVID-19 pandemic. In this way, passengers will also be able to enjoy the new facilities earlier than planned," says Tuomo Lindstedt, Project Manager of Terminal 2 Extension Project, Finavia.
In addition to the renovation work, the terminal is currently being expanded by 42,000 square metres. In the new terminal area, there will be a new main entrance, expected to be opened in 2022, as well as a new departure lounge and arrivals hall.
Finavia's investment programme in brief:
Terminal floor area increased by 45% (103,000sqm). The total area of the terminal in 2024 will be more than 250,000sqm.
More bridge gates to wide-body aircrafts: 100% increase
More luggage handling capacity: 50% increase
More passport control capacity: 50% increase
Renovated apron area (aircraft parking areas and taxiways) amounts to 450,000sqm, corresponding to an area of around 90 football fields.
A new multimodal travel centre, linking different modes of transport.
More parking spaces: 4,800 parking spaces (Extension to Car park P5 and a new parking garage)
Finavia's investment: approximately EUR 1 billion