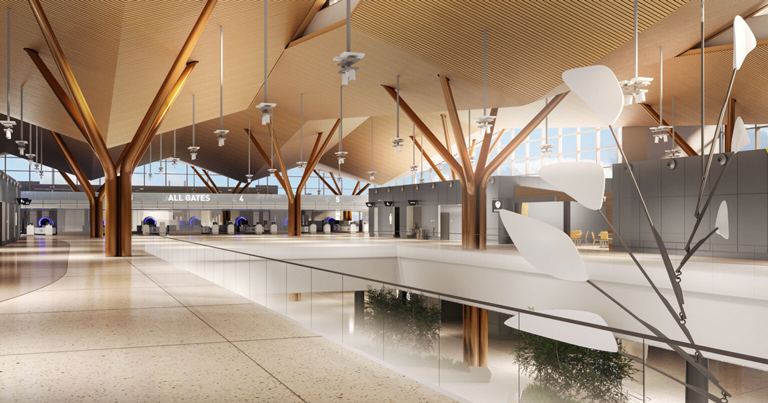 Pittsburgh International Airport (PIT) has announced plans to resume its terminal renovation programme, which was put on hold last year due to the COVID-19 pandemic.
The airport has now said that it is ready to move forward with the next phase of its $1.1 billion Terminal Modernization Program (TMP) with construction starting this spring.
"It's time to move forward with making Pittsburgh International Airport work smarter for this community and with making a difference in the recovery of the region and industry," CEO Christina Cassotis said.
The TMP, which was formally announced in September 2017, aims to create a new consolidated terminal that modernises outdated former hub facilities, better serves passengers, fuels the region's future development, lowers long-term costs for airlines and evokes the essence of Pittsburgh.
Early site work for the TMP was scheduled to begin last April, but construction was delayed due to the COVID-19 pandemic. Since then, TMP management and design teams have been working closely with airlines and key stakeholders to re-evaluate the project in light of new public health concerns.
"We added public health to our dual imperatives of safety/security and air service, and that is the lens through which we have been looking at the terminal and the whole project during this time," Cassotis said. "Improving the airport experience and increasing public trust in travel are essential to any future plans."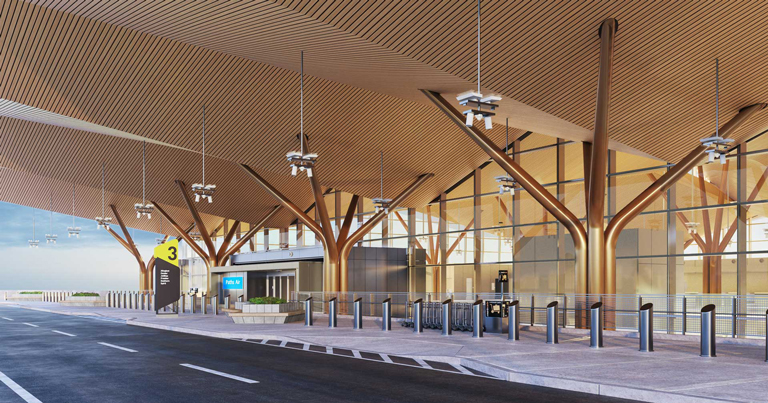 Design and construction documents for the new terminal are now more than 90% complete and ready to bid. Documents for the multi-modal complex, including a parking garage and rental car facility, are expected to be finalised this month.
The airport is hoping to start early site work this spring to prepare for construction of the terminal building in the summer.
"Building on the momentum created over the past three years and the great work that has been done by this team, we're ready to get moving again," Cassotis said.
In the next two months, PIT hopes to secure agreement from the airlines to proceed with $182 million worth of work that includes the early site construction projects and bid packages for structural steel, foundations and underground utilities for the new terminal, as well as other work.
Paul Hoback, PIT's chief development officer, said the TMP timeline has been revised to start heavy construction in June 2021, with completion at the end of 2024 and opening of the new terminal in early 2025.
"We're going to release the first terminal bid package in March, and we're planning a groundbreaking this year," Hoback said. "We've had amazing partnership from the airlines, and they are stamping their vote of confidence in us through an approval process that will allow us to move the project forward."
Cassotis added: "We all know that travel is coming back, and that this is still the right project for this region. We are ready to go out and build the first terminal in a post-pandemic environment and to make sure that it can survive whatever is coming next."