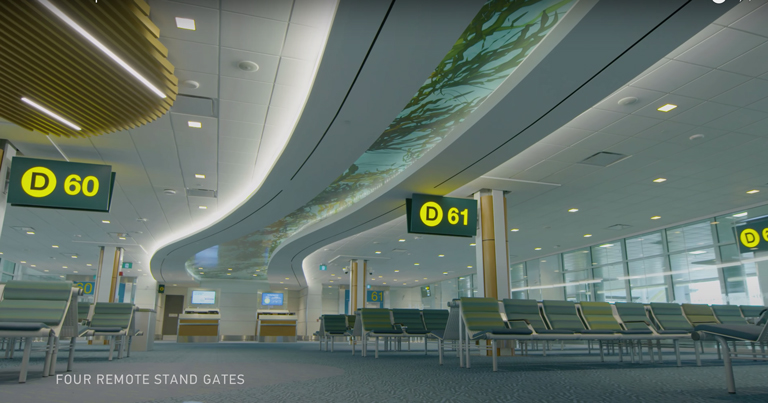 Vancouver Airport Authority (YVR) has announced that it has completed its Pier D international terminal building expansion project.
The $300 million expansion project features eight new gates, a glassed-in island forest with access to the outdoors, an immersive digital experience and a yoga, prayer and quiet room. International passengers will also be able to enjoy a wide range of retail, restaurants, and amenities.
Plans to open the facility are currently on hold, however, YVR says that the Pier D expansion is an investment for the future, and it will position it well for the return of passenger traffic.
The expansion was designed by Kasian Architecture, built by PCL Construction, and the digital experiences were designed by Creacom and Eos Lightmedia.
The project is a significant development in the history of YVR and the largest expansion since 1996.