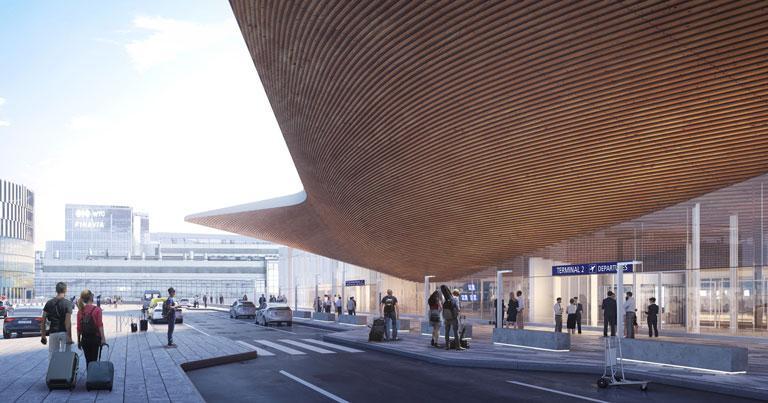 Finavia has announced that Helsinki Airport's new Terminal 2 entrance, arrivals hall and travel centre will be complete on 1 December. The projects form part of a major redevelopment programme which will open in stages over the coming years.
"The largest development project in Finavia's history at Helsinki Airport will reach a significant milestone on 1 December," says Henri Hansson, Finavia's Technical Director. "The airport's new entrance and its beautiful wooden ceiling, new taxi ranks and bus station, a new parking hall, new multimodal travel centre, and the spectacular arrivals hall will be opened for passengers."
One of the highlights of the redevelopment programme is the new travel centre, which aims to create a hub where transport networks including trains, cars, planes and buses can all come together.
"Finavia's goal is to continuously develop better connections to the rest of the world. It is important that all modes of transport are seamlessly linked at the airport and that passengers can use the new travel centre to continue their journey using both local and long-distance buses, trains, taxis or private cars, not forgetting bicycles," Hansson says.
New parking arrangements will also be introduced when the new parking hall P1/P2 opens. This will create 1,800 new parking spaces and 200 new charging stations for electric cars at the airport in the immediate vicinity of the terminal.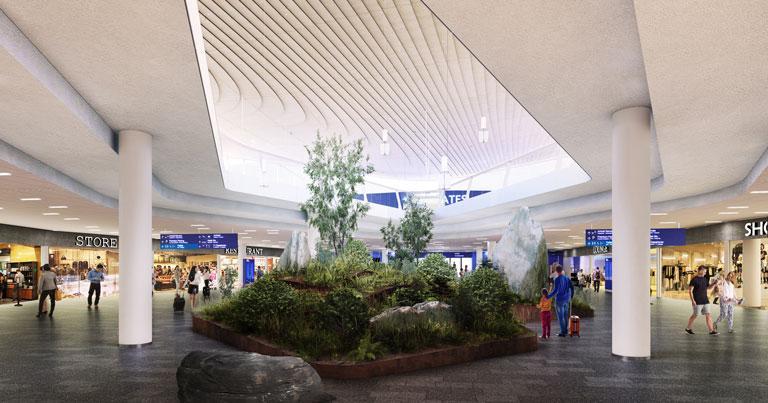 The inspiration for the architecture of the new Terminal 2 comes from Finnish nature. Hansson explains: "Finnish nature and craftsmanship are present from the spectacular ceiling of the entrance to small details around the airport. The guiding principle of the billion-euro development programme is Finnishness. The domestic content of the development programme is 90%."
The Terminal 2 extension is expected to open in three stages with the arrivals hall and travel centre opening on 1 December, followed by new check-in points and a new security control area, as well as parts of the new Schengen gate area, which will be opened in March–June 2022. In the summer of 2023, new baggage drop facilities will be completed, as well as the updating of services in the Schengen gate area.