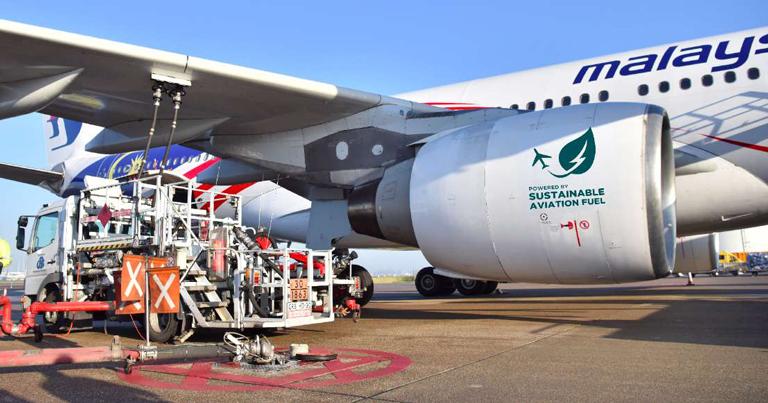 Malaysia Airlines has announced that it will operate its first passenger flight using Sustainable Aviation Fuel (SAF) between Kuala Lumpur-Singapore and Singapore-Kuala Lumpur on 5 June 2022, to commemorate World Environment Day.
The airline has stated that these flights reaffirm its commitment to a sustainable future and mark significant progress towards achieving a cleaner, more viable fuel source for regular flights by 2025.
Malaysia Airlines invites guests and sustainability advocates to travel on the SAF-powered flights on 5 June 2022. Guests can book from now until 4 June 2022 to enjoy up to 15% off when they travel on the SAF-powered flights. To activate the discount, customers need to enter the "SAF2022" promo code upon check out at Malaysia Airlines website.