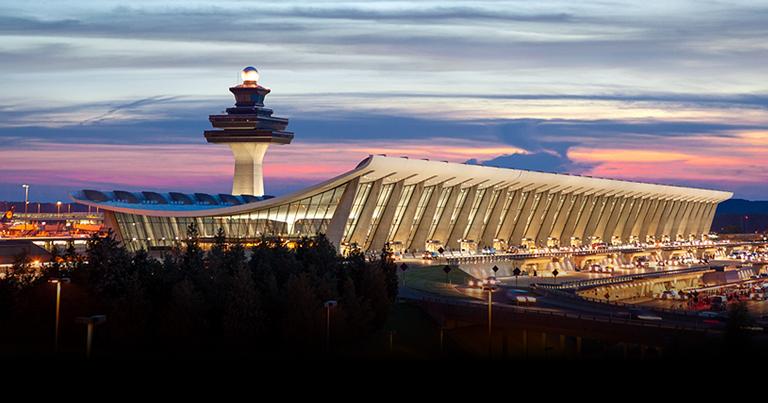 Metropolitan Washington Airports Authority (MWAA) has been on a journey of transformation during the past decade, largely driven by its technology innovation team, MWAA Labs. The team incubates, tests, implements and refines innovative airport solutions by using its two airports, Dulles International and Reagan National in the capital of the U.S., as sandboxes, with input from real customers and regulatory and airline partners in order to arrive at great products with great business models.
veriScan – a simple, effective and cost-efficient solution
One notable example is veriScan, MWAA Labs' in-house biometric solution, introduced in 2018 to meet the U.S. congressional mandate for biometric exit. "There were a lot of good solutions on the market, but many were expensive when you take into account the number of gates involved," explains Goutam Kundu, Chief Information Officer, MWAA, whose team developed the veriScan technology. "We have over 50 international gates so retrofitting each one with internet connectivity, network connection and power lines would have been very costly for us as an airport.
"It was almost unheard of in the industry to try and build your own solution, especially one as complex as facial recognition. But we happen to have an extremely talented innovation team, and they were up for the challenge of designing a solution that would be secure, scalable, cost-effective and easily deployable." Within a week, MWAA Labs had a working prototype using Apple's Swift framework. "We used an iPad because its camera easily met the U.S. Customs and Border Protection (CBP) standards. We performed all the algorithms and matching in the cloud so that we could adapt to any new mandates or requirements without affecting any of the hardware. That really paid off – within a week we were able to show it to CBP, followed by a first pilot with SAS. It simply hit the ground running."
The solution has since evolved to enable paperless boarding where the passenger's face serves as the boarding pass and has been deployed by several airports across the US and over 40 airlines worldwide.
Then, in 2021, veriScan was acquired by security and travel services provider Pangiam. Discussing the acquisition with FTE, Kundu shared: "We are an airport authority and our primary motivation for building the veriScan solution was for our own usage. When we saw the demand for facial recognition and the direction it was going, we didn't have the capability to scale as quickly as it was needed in the market. So, we looked for a partner that was already in the space, and Pangiam was a great fit."
Next generation display signage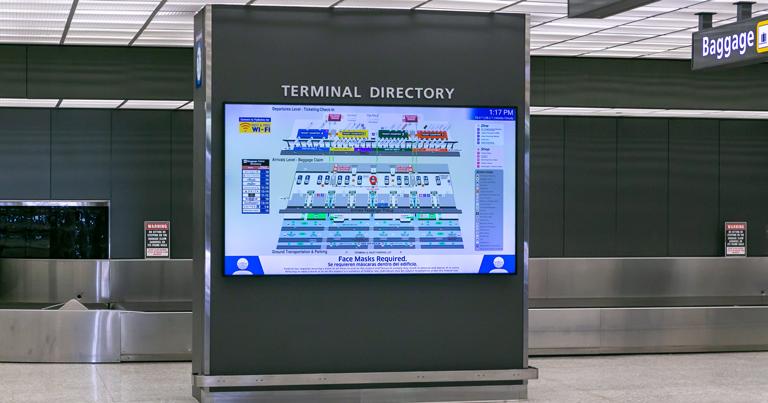 Since then, MWAA Labs has been busy working on other new innovative airport solutions. The team's latest implementation across its two-airport system is Smart Display, a unified digital display solution that centralises the management and operation of all display systems so that airports are empowered by their digital assets across areas of airport operations, passenger experience, revenue generation and public safety. The solution sees the migration of the multi-user flight information display systems (MUFIDS) into new digital smart displays, which provide passengers with real-time information on flight arrivals/departures, gate and baggage claim locations, and access to up-to-date information on food & beverage and retail outlets at the airport.
"One of the biggest challenges was that the content displayed on the screens was so tightly coupled with the hardware and that restricts us as an airport. Another challenge was data inconsistency. In a typical airport like ours, we have upwards of 2,000 screens, so the question became how we can easily control these public-facing screens, if, for instance, we have a security issue, and communicate to passengers in real-time. So de-coupling the software driving the content from the hardware itself to become technology-agnostic was the first guiding principle in creating this solution. We wanted content to be stored in one location, and then the operator can decide what content gets displayed and at which locations," Kundu explained.
The MWAA Labs team used platforms like cloud and mobile to come up with a solution that is completely integrated, allowing it to easily manage, configure, update and customise the content across all screens on one platform. Since the content is now centralised, it can be disseminated consistently across all channels like mobile, websites and apps. Moreover, feedback from partners has been very positive so far. "Airlines are loving Smart Display and its dynamic capabilities. They can manage their content from their mobile device, and customise their signage with their own branding."
"Data is the biggest asset for an airport"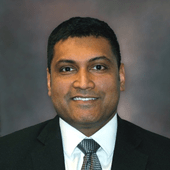 Beyond these solutions, the Airports Authority is working on projects centred around three core areas. The first revolves around creating a more seamless customer experience through solutions such as virtual queueing and queue management. The second area is creating a digital marketplace that brings all products and services into one centralised platform, ultimately providing customers with more choice to interact with the airport through their preferred digital channels. And lastly, the Airports Authority is exploring how it can use such concepts as digital marketplace or virtual queueing to boost non-aeronautical revenue.
"For us, it's important that the solution that we build for one area, be it virtual queueing or food pre-ordering, is not siloed and can be easily integrated with other pieces in the airport ecosystem, and its data shared. We realise that data is one of the most valuable assets that an airport can have. It enables us to observe what the customer needs and their behaviour so that we can anticipate and cater to their future needs, and in the process create new revenue streams – this is what we're aiming to do."
Reflecting on MWAA Labs' journey so far, Kundu takes pride in the fact that the innovation team has successful driven a company-wide transformation. "I joined the organisation in 2013 and like every other airport, everything was done sequentially. Today, my team works in lockstep with our business teams, as our success is vested in each other. We work together to define solutions like queue management or mobile apps, we share what we're observing to understand what is the next big thing that needs to happen."
FTE Global 2022 'Airport Tech Leaders Conversation'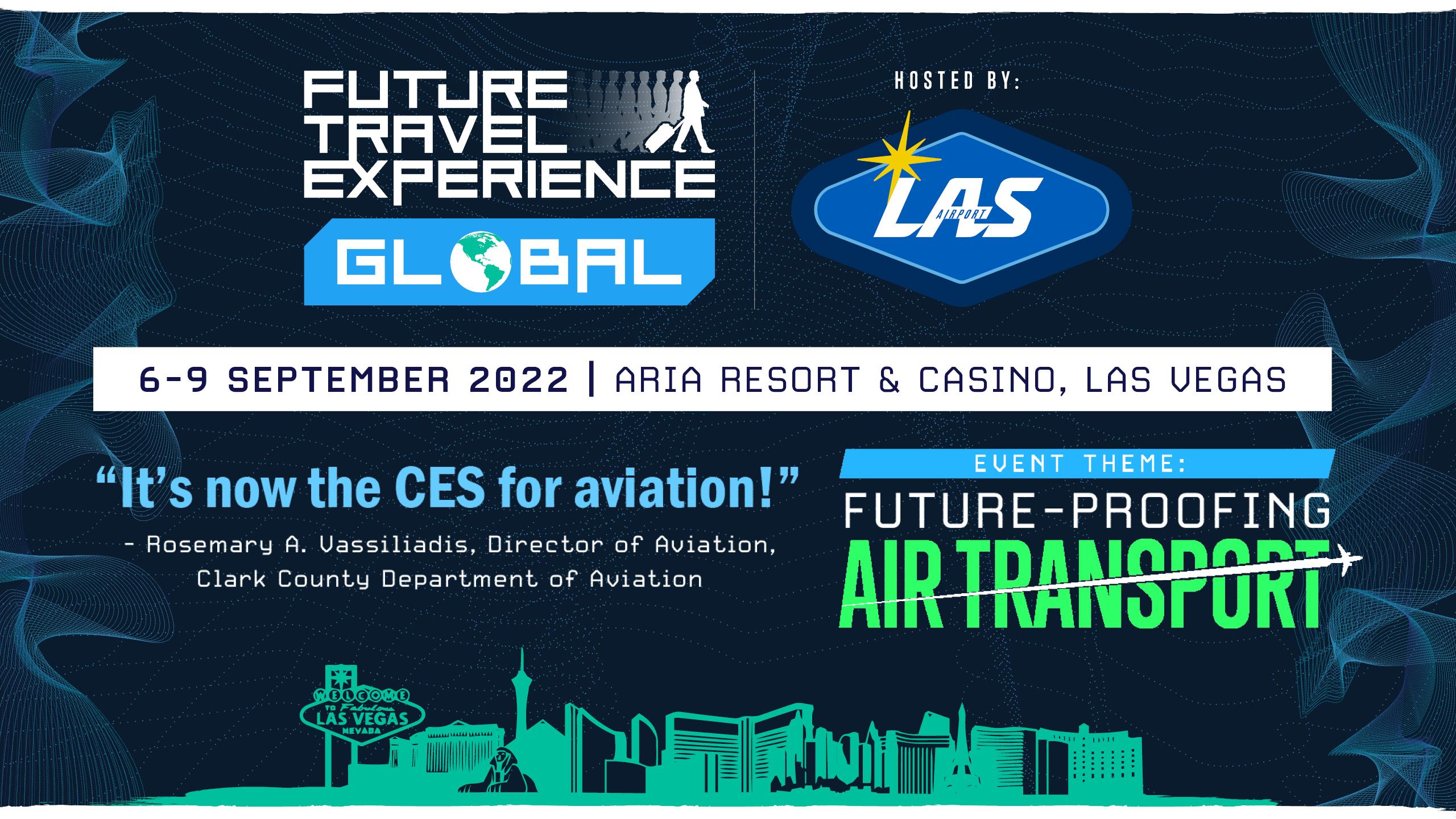 At the upcoming FTE Global 2022 show, taking place on 6-9 September 2022, Kundu will be speaking in the 'Airport Tech Leaders Conversation – what tech is worth the time and investment?' alongside key executives from Amazon Web Services, Tampa International Airport, Clark County Department of Aviation, Metropolitan Airports Commission, Collins Aerospace and Hamad International Airport. On the technology trends that currently excite him the most, Kundu says: "I believe we're moving into a world where things are going to be controlled completely by mobile devices, driven by real-time data along with choice and convenience for customers. In an airport like ours, we try to create a very operable environment of platforms and ecosystems, so how you're architected is absolutely a strategic differentiator."