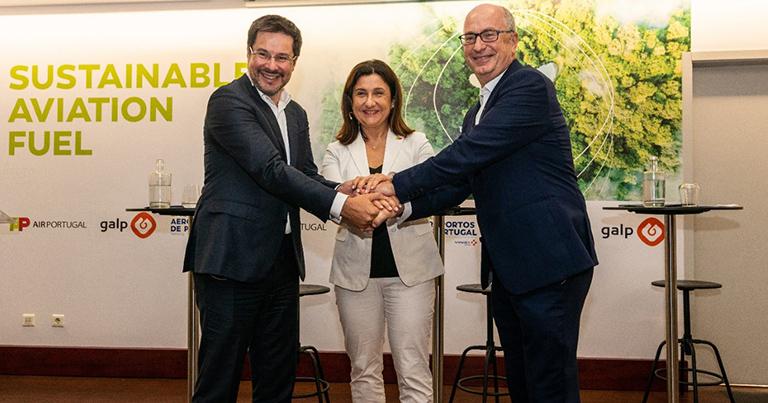 TAP Air Portugal, Galp and ANA Aeroportos de Portugal have agreed a strategic partnership to develop, produce and supply sustainable aviation fuels (SAF) on a large scale. They will be produced from waste, recycled used oils, and other sustainable raw materials.
Development of the SAF, provided by Galp, is in line with the European Commission's 'Fit for 55' climate package, which includes the 'RefuelEU Aviation' initiative aimed at increasing SAF usage in the European Union by 2% by 2025, 5% by 2030, and 63% by 2050.
TAP recently operated Portugal's first flight fuelled with SAF – an Airbus A321neo travelling from Lisbon to Ponta Delgada. The fuel incorporated 39% renewable material (HEFA) and the result was a 35% reduction in CO2 emissions.
The airline is a signatory to the International Air Transport Association (IATA) resolution committing to zero carbon emissions by 2050. Meanwhile, ANA Aeroportos de Portugal's strategic objective is to achieve net zero emissions by 2030.
Sustainable aviation fuel has the advantage of offering similar performance to traditional jet fuel and can be used in the same engines, but with a significantly smaller carbon footprint.