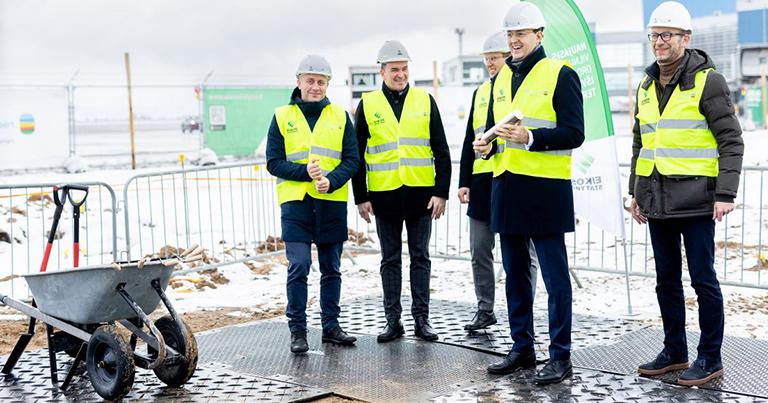 Construction of Vilnius Airport's new departure terminal has started, with the facility to open in early 2025. Lithuanian Airports explained that the project will increase capacity, while introducing innovations that will help to make the traveller experience even smoother and ensuring greater efficiency in airport operations.
The 14,400sqm terminal will increase the total area of Vilnius Airport's passenger terminals by a third and double the passenger throughput to 2,400 passengers per hour.
"We stand at the centre of an important change for aviation in Lithuania," says Aurimas Stikliūnas, Interim CEO, Lithuanian Airports. "The opportunities to handle more aircrafts, and more passengers, are directly linked to our future prospects to become leaders in the region, which means moving to the next level of quality and competing for a wider geography of flights across the country. This entire project is a series of developments – not just a construction project, but also a platform for innovation in airports, where we will finally be able to apply state-of-the-art technology to improve airport efficiency and passenger comfort. This is undoubtedly the most important project for all Lithuanian airports in the next few years, to which we are dedicating a lot of our internal resources."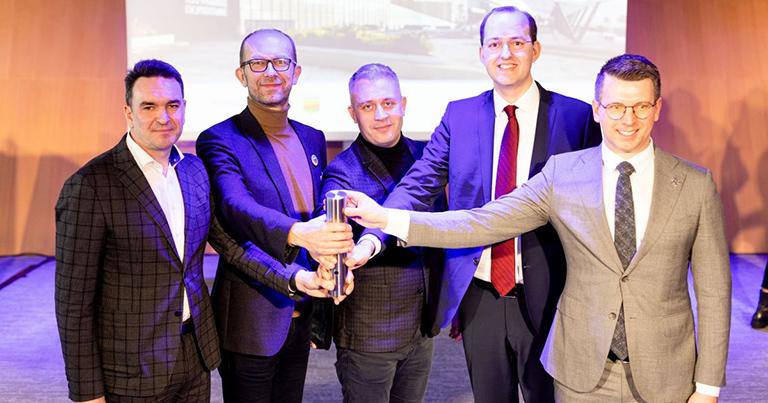 Alongside construction of the new terminal, transport access in front of Vilnius Airport will also be transformed. Meanwhile, the project will be accompanied by the renovation and conversion of the old terminals, with expansion and modernisation planned in phases.
The new terminal will have two floors, with a self-service check-in area on the ground floor. There will also be common public spaces, cafes and other commercial areas and airline offices, while the second floor will house the security screening areas, as well as the departure and arrival gates for passengers from Schengen countries.
Lithuanian Airports has also placed an emphasis on sustainability. The new building will have an A++ energy class and will be internationally 'BREEAM Good' certified, demonstrating not only the innovative solutions used in the project, but also the sustainable approach to the construction process.