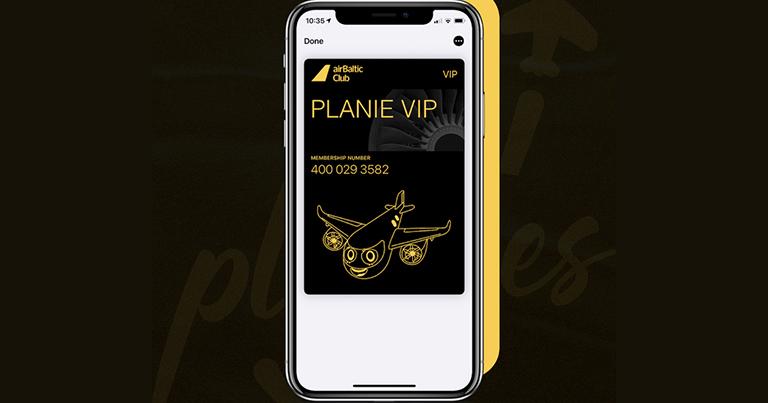 airBaltic is introducing a unique addition to the airBaltic Club loyalty programme – the opportunity to acquire top-tier VIP status by owning 25 NFT collectable 'Planies'. Membership will be granted for one year or as long as 25 'Planies' are being staked on its staking platform, allowing travellers to enjoy various special privileges.
"Planies is the first NFT-based airline loyalty programme in the world, and airBaltic is happy to offer its members the opportunity to purchase the top-tier elite membership, even if they are only flying occasionally," said Martin Gauss, CEO, airBaltic. "We have seen a high interest in our NFTs so far, and now we are taking the next step in implementing it in various processes, within the airline. airBaltic is committed to providing its customers with a memorable and luxurious travel experience, and this addition of the loyalty programme is another new and creative way how to reach that."
The VIP status is linked with respective tokens and an airBaltic Club account. Therefore, by staking not less than 25 Planies, travellers will receive VIP status automatically. Such VIP status can be granted only once to each unique airBaltic Club member.
'Planies' are digital collectible NFTs, each of them consisting of a unique cartoon artwork of an aircraft with different traits, such as mouth, eyes, wings, engines and other. A total of 10,000 unique 'Planies' will be issued on a dedicated website: www.planiesnft.com. After the initial sales (minting), it will be possible to collect or trade them on the OpenSea marketplace.