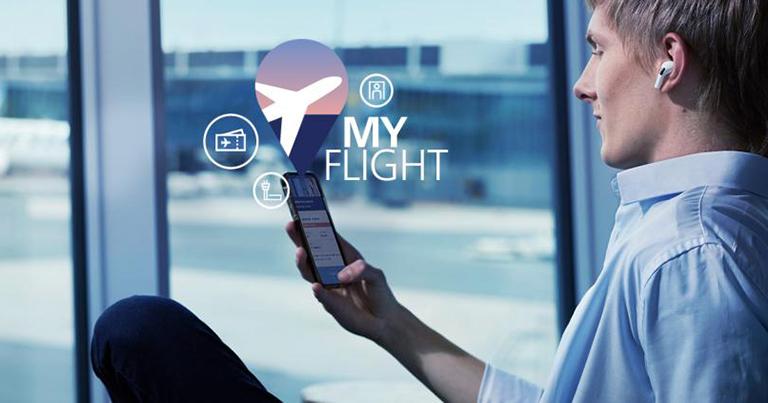 Finavia has launched a new 'MyFlight' service, providing passengers with personalised information about their journey through Helsinki Airport. By subscribing to the service, travellers can streamline their journey from home to gate.
"At Helsinki Airport, passengers are received by a revamped airport, where customer experience has been taken into account down to the last detail," said Anna Tuomi, Head of Marketing, Finavia. "The airport has a lot of new services, shops and restaurants for different wishes and needs. The service provides personalised tips for enjoying your visit to the airport and ensures that your journey will be smooth and hassle-free."
'MyFlight' provides passengers with a wide range of information about airport services at different stages of their journey. To support its users' planning, it sends them an email containing, for example, a passenger checklist, an airport map, and the latest information about airport services along the way to the departure gate. Before departure, the service reminds travellers about boarding and any changes to the departure time or gate information.
"We want to offer passengers an unhurried experience at our airport," Tuomi explained. "The MyFlight service makes it easier to plan your journey even before you arrive at the airport, and provides you with up-to-date information about your flight's departure. This allows passengers to spend their time before arriving at the gate in the way they prefer. We see MyFlight as an interesting additional service for passengers at our airport. Our goal is to further develop the service on the basis of passengers' needs."