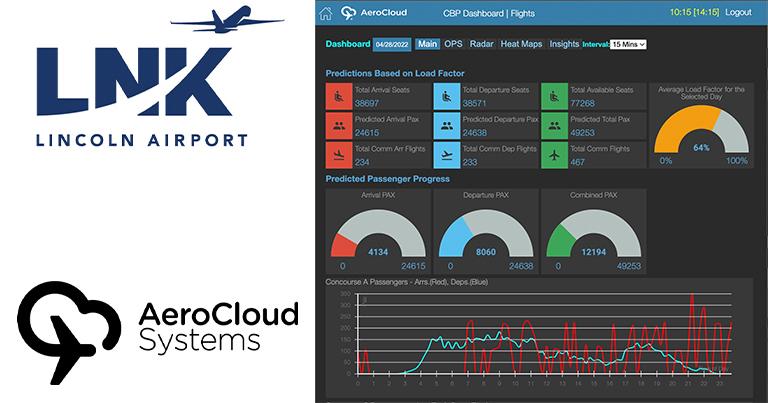 Lincoln Airport, Nebraska has awarded a contract to AeroCloud Systems to provide a cloud-based airport operations platform. The 100% cloud-native software platform is expected to transform the airport experience for both the airlines and passengers.
"We're delighted to be working with AeroCloud and look forward to transforming our airport operations," said Chad Lay, Director of Planning and Development, Lincoln Airport. "As we see our footfall picking up post-Covid, we want to provide the best service to our airlines and passengers. Our vision is aligned with AeroCloud's, and their cloud-based technology systems will facilitate the seamless augmentation of our capabilities and enable us to accommodate future changes in demand requirements easily."
A combination of Flight Information Display Systems (FIDS), Gate Management Systems (GMS) and Common-Use Passenger Processing Systems (CUPPS) is in the process of being deployed at the airport. The AI-driven GMS is expected to prove particularly valuable in enhancing operational efficiency.
"Lincoln Airport is undergoing a huge period of growth," said George Richardson, CEO and Co-Founder, AeroCloud. "Induction of our totally flexible and scalable products will ensure they can achieve this whilst being time and cost-efficient. We are dedicated to the support of airports, and Lincoln will reap the rewards of moving away from legacy providers."