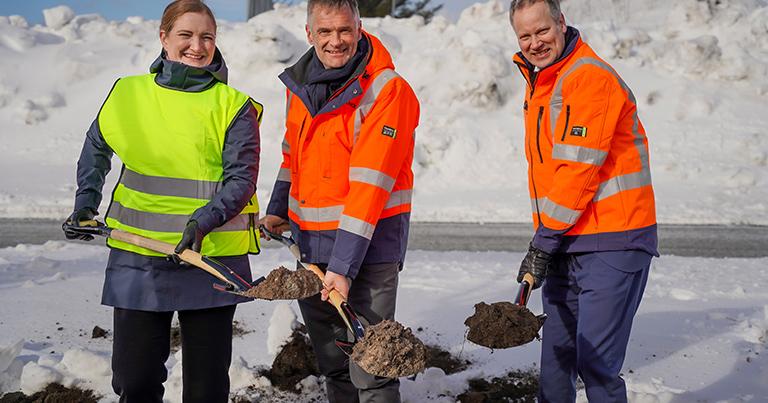 Avinor has signed agreements enabling construction of the new Bodø Airport, with a ground-breaking ceremony having taken place. The modern new airport, with an annual capacity of 2.3 million passengers, will be operational in 2029.
The contracts were signed by Bodø's Mayor Ida Pinnerød, the Norwegian Defence Estates Agency's representative Stig Nilsen, and Avinor's CEO Abraham Foss. Minister of Transport and Communications Jon-Ivar Nygård was also present at the signing.
"This is a great day for the city of Bodø and for us at Avinor," said Abraham Foss, CEO, Avinor. "Although the construction of the new airport has been approved by all parties, we have now marked this officially after signing the contracts and breaking ground on the project. At Avinor, we're highly motivated to work together with our partners at the municipality of Bodø and in the Norwegian Armed Forces to build an airport that will become a hub for traffic into and out of the region. We've seen great enthusiasm throughout the city and among our employees."
Bodø has always been an aviation city, and it represents a hub of connectivity both into the region's interior and in connecting north and south. The ground-breaking ceremony marks the beginning of the first construction contract relating to the new airport. This contract encompasses preparatory works that will lay the groundwork for the beginning of full construction work in 2024.
"Avinor will be responsible for the development project, but our job is to work together with our partners to deliver the best possible outcome," said Foss. "The airport is scheduled to be open and operational in 2029, with its official opening expected in 2029/2030."
The new Bodø Airport will be located around 900 metres to the south of the present airport. The current airport will remain operational until the day before the new airport opens for operations.