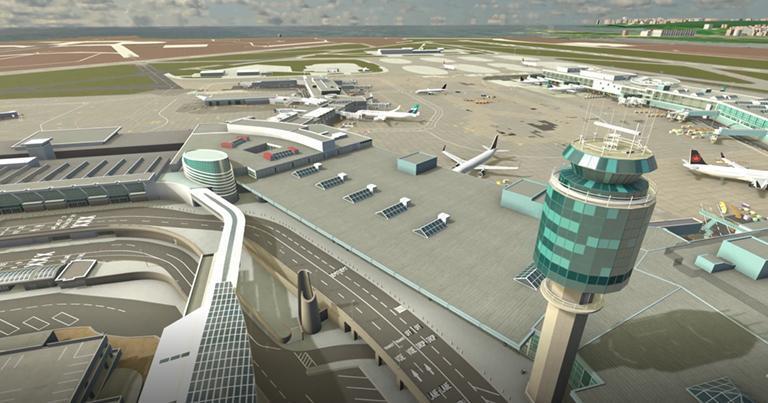 Vancouver International Airport (YVR) and Unity have signed a Memorandum of Understanding to commercialise YVR's Digital Twin for the global aviation industry. This strategic collaboration aims to bring YVR's Digital Twin model to the broader aviation market, so other airports can advance their digital transformation.
"From the beginning, YVR's Digital Twin has been centred around our people – employees, passengers and the community," said Lynette DuJohn, VP of Innovation and CIO, Vancouver Airport Authority. "In bringing our Digital Twin to the global aviation market, we look forward to working with other airports, and industry partners, to positively transform the way they serve their passengers through the possibilities this exciting technology offers."
YVR's Digital Twin is the first major product out of YVR's Innovation Hub, which was launched in 2021 as a 'people-first' technology to advance the airport's vision to power the future through innovation and sustainable technology solutions. It is a powerful tool designed to facilitate optimisation, future planning, simulation, training, testing, and more by aggregating and visualising data across disparate sources. Through the integration of sensors, and historical and real-time data into the platform, the Digital Twin strategically presents key information in 2D and 3D, enabling data-driven decision-making and collaboration.
"I am very excited about Unity and YVR's joint go-to-market plan for an airport Digital Twin platform," said Ryan Peterson, VP, Accelerate Solutions, Unity. "The last three years have seen a tremendous amount of collaboration, boldness and vision from both organisations, and I believe this Digital Twin platform can provide incredible value to airports around the world. Accelerating aviation's digital transformation will have a massive, positive impact on our society, with the goal of driving efficiencies in the transport of people and goods."
Since 2021, the YVR Digital Twin platform has addressed various operational challenges amid changing aviation and travel realities. During the 2022 peak summer travel season, YVR's Guest Experience Team used the Digital Twin to relieve passenger congestion at security checkpoints. To support YVR's decarbonization goals and help the aviation industry reach net zero emissions by 2030, YVR is working in collaboration with carrier partners to build a greenhouse gas calculation model that monitors, maps out and analyses more efficient aircraft movements with the aim to reduce airside emissions.
YVR has a long history of designing travel technology to transform the passenger experience, deliver operational efficiencies and bring these solutions to airports globally, most recently with its BORDERXPRESS kiosks. In the coming months, YVR will be working closely with airports and sector partners to advance Digital Twin technology and make it available to partners in Canada and around the world.