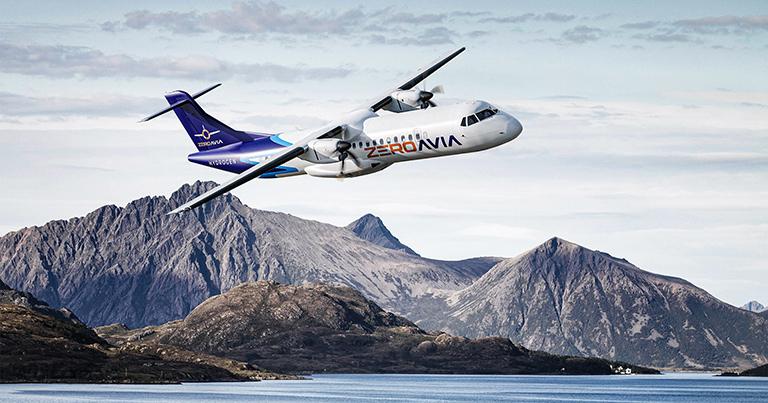 ZeroAvia has announced a four-party agreement to develop commercial routes using its hydrogen-electric powertrain systems on routes from Skellefteå Airport in North East Sweden. As part of the agreement, ZeroAvia will work with the airport, the municipal energy company Skellefteå Kraft and Braathens Regional Airlines to demonstrate flights and explore launching commercial operations.
"To achieve our airline's ambitious goals to reach net-zero for our international flights by 2045, we need to speed up the development of technology," said Ulrika Matsgård, CEO, Braathens Regional Airlines. "We see hydrogen-powered aircraft as one important solution for international flights in Europe. It's also important for us to contribute to initiatives started here in the Nordics."
Braathens Regional Airlines plans to provide aircraft for future demonstrations and to explore commercial routes. The partners will examine the potential for operating a range of regional aircraft on commercial passenger routes using both ZeroAvia's ZA600 powertrain, designed for 9-19 seat aircraft with a 2025 launch target, and its ZA2000, designed for 40-80 seat aircraft (such as ATR and Dash 8 families), with a plan for entry into service by 2027. Braathens Regional Airlines currently operates 14 ATR-72 aircraft on routes across Sweden, Finland and Denmark and will in the coming months start up charter flights operating eight Airbus A319/A320s.
"We see an increasing travel demand in the northern part of all Nordic countries," said Robert Lindberg, CEO, Skellefteå Airport. "If we manage to test, develop and commercialise hydrogen aviation solutions in Skellefteå, we can help to increase regional connectivity in a truly sustainable way."
In conjunction with the partners, Skellefteå Airport will investigate the operational infrastructure required to support the hydrogen-powered flights and opportunities for further decarbonisation presented by green hydrogen.
"Sweden is one of the most ambitious countries in the world in pursuit of net zero targets for aviation, with an overall fossil fuel-free aspiration by 2045, and planning for all domestic flights to be fossil free by 2030," said James Peck, Chief Customer Officer, ZeroAvia. "Aviation will become a larger proportion of emissions as other sectors abate, so the country will need to see true zero emission air travel that goes beyond combustion fuels. Bold projects such as the one planned for Skellefteå are crucial in this endeavour."