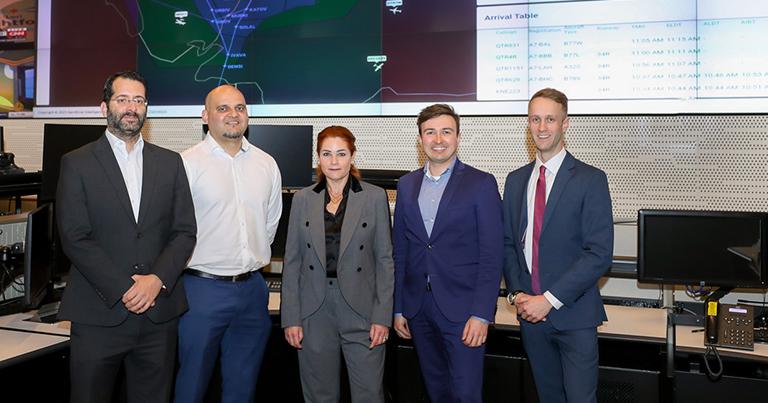 MATAR, the Qatar Company for Airports Operation and Management, has implemented a smart digital solution at Hamad Airport to offer operational intelligence for airport operations and air traffic control. It partnered with Aeroficial Intelligence, a company specialised in empowering airport and air traffic management, using its software across all airport operations.
"The partnership with Aeroficial Intelligence is testament to MATAR's commitment to investing in technological advancements to maintain its operational excellence and offer solutions that will benefit our growth plans and stakeholders," said Ioannis Metsovitis, Senior Vice President Operations, MATAR. "This will allow us to enhance automation, predictability, awareness and performance."
Powered by AI-driven technology, the Performance Cockpit is run completely on surveillance data as a turnkey and off-the-shelf digital solution. It measures areas such as air traffic operations and airfield movements to performance metrics to support daily operations, helping to save emissions, increase efficiency, and generate new and better insights.
"We are on a mission to deliver the world's smartest analytics solutions to airport operations," said Julian Jank, CEO, Aeroficial Intelligence. "We are honoured to partner with such a renowned organisation as MATAR and its excellent reputation in the industry to deliver the best service and highest operational efficiency supported by the latest technology."