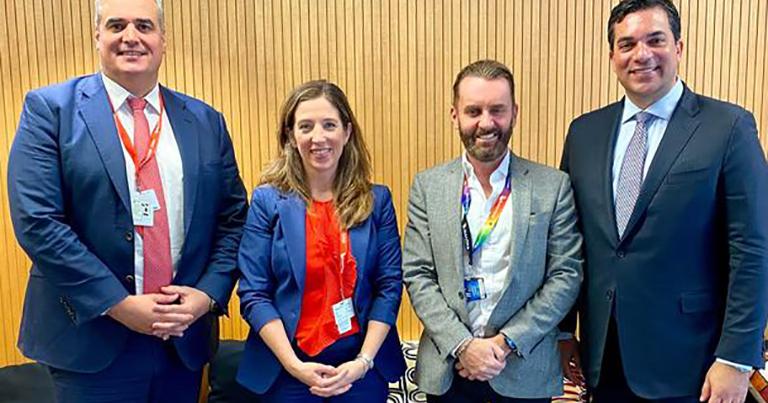 The Qantas Group, Airbus and the Queensland Government are teaming up to invest in a Queensland biofuel production facility being developed by Jet Zero Australia in partnership with Sustainable Aviation Fuel technology company LanzaJet.
The facility will turn agricultural by-products, including from sugarcane, into jet fuel and is the first project funded under the Qantas and Airbus Australian Sustainable Aviation Fuel Partnership.
"Sustainable aviation fuel is critical to the decarbonisation of the aviation industry," said Andrew Parker, Chief Sustainability Officer, Qantas Group. "This investment will help kickstart an innovative project to turn agricultural by-products into Sustainable Aviation Fuel and create a significant domestic biofuels refinery. This is one of several projects that we are looking to fund this year, all of which will help accelerate the development of a local SAF industry in Australia."
The Qantas Group and Airbus will jointly invest AUD$2 million (US$1.34 million) of an initial AUD$6 million (US$4 million) capital raising, with the Queensland Government contributing AUD$760,000 (US$500,700) and other Australian and international institutional funds providing additional funding. The capital raised will be used to conduct a detailed feasibility study and early-stage project development.
Construction of the North Queensland facility is expected to begin in 2024. The proposed facility will utilise LanzaJet's alcohol-to-jet technology to produce up to 100 million litres of Sustainable Aviation Fuel per year.
"Ensuring a sustainable future for our industry is a priority for Airbus, working with partners across the world and from all sectors," said Julie Kitcher, Executive Vice President, Corporate Affairs and Sustainability, Airbus. "There is a growing positive momentum around SAF, and it is now time to move from commitments to concrete actions. The selection of the first investment under our joint partnership with Qantas is an example of such action, with the potential to deliver SAF locally in Australia and to be a model for other locations around the world."