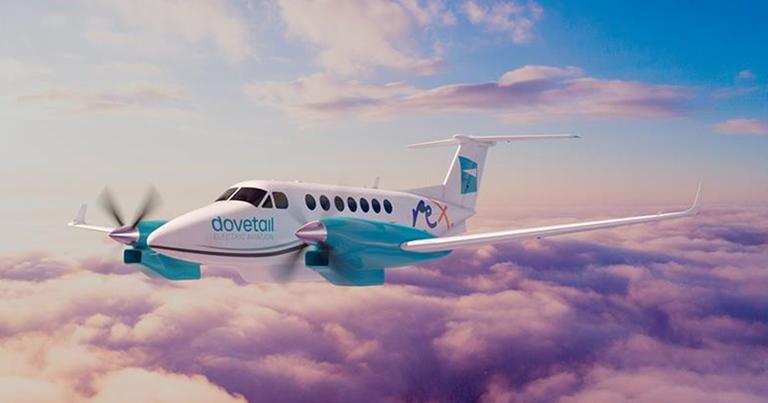 Regional Express (Rex) has announced it has taken a 20% stake in Dovetail Electric Aviation (Dovetail) which is pioneering the conversion of turbine-powered aircraft to electric, emission-free propulsion.
The equity participation agreement formalises the strategic partnership between Rex and Dovetail and builds on the Memorandum of Understanding between the two companies that was unveiled in 2022.
Rex will appoint one of its Board members to sit on the Board of Dovetail.
The Australian-headquartered Dovetail recently received a $3 million grant from the Federal Government's Cooperative Research Centres Projects (CRC-P) programme. This will facilitate Dovetail's development of electric propulsion systems for aircraft used on regional routes operated by Rex and other regional airlines.
Dovetail also recently announced the successful completion of initial ground tests involving a small-scale Electric Propulsion System (EPS) to spin a three-blade propeller for the first time.