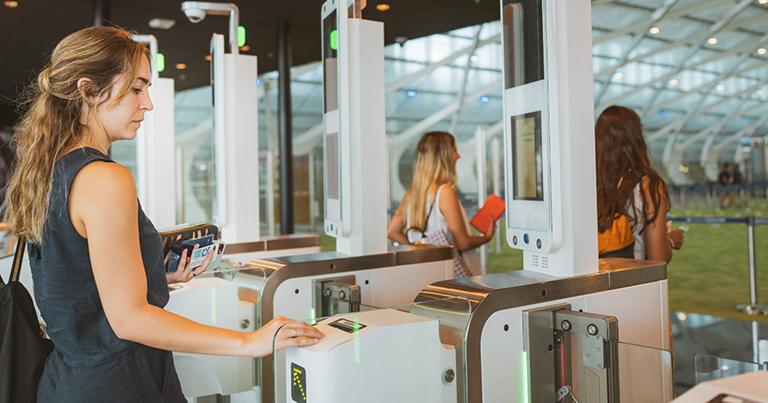 Aeropuertos Argentina 2000, the major airport operator in Argentina, opened the new Ezeiza International Airport terminal in April 2023. The state-of-the-art facility is described as "the most modern and technologically advanced in Latin America, providing passengers with a seamless travel experience".
As part of the new terminal, Aeropuertos Argentina 2000 has expanded its partnership with Vision-Box to deploy its Seamless Journey Platform, comprising 14 biometric-enabled self-service pre-security eGates expediting automated boarding pass control for both domestic and international flights.
"We are proud to unveil the new Ezeiza International Airport terminal now equipped with Vision-Box's border control and passenger processing solution," said Sebastián Villar Guarino, Ezeiza International Airport General Manager at Aeropuertos Argentina 2000. "Our goal is to provide the best possible experience to our passengers, making Ezeiza International Airport the most modern and technologically advanced airport in Latin America. We believe that the combination of a state-of-the-art seamless travel platform with a passenger-centric focus are some of the key success factors to achieving our objectives of sustainability."
The deployment of Vision-Box's technology platform will enhance the passenger experience by reducing wait times at security and border control, while ensuring a smoother journey.
"We are delighted to extend our partnership with Aeropuertos Argentina 2000 through the launch of this iconic new airport terminal," said Miguel Lei, Head of Sales Latin America, Vision-Box. "Our cutting-edge technology ensures a safe and efficient passenger journey. We look forward to continuing our partnership to provide the most seamless passenger experience at Ezeiza International Airport."